Finally I've got Marie Jordon, - or I should say 'Sister Marie Jordon' sorted out the way I want her to be.
Yes that's a Holy Water gun. I modded up the dart gun to fire syringes filled with Holy Water. She also has a 44 Magnum, brass knuckles and a baseballbat.
The only Nun's habit available had really bad clipping problems with the veil so I didn't use it which is why she's wearing a bandana with her gas mask.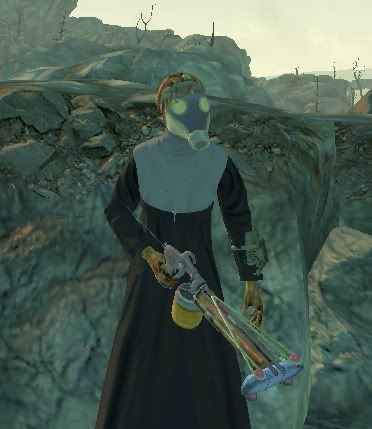 Then I remembered the stormchaser hat and I thought I'd use that for Sister Marie. I know I'd pick something pretty much like that myself in the same situation.
Clips a little with the gasmask, but I can live with it.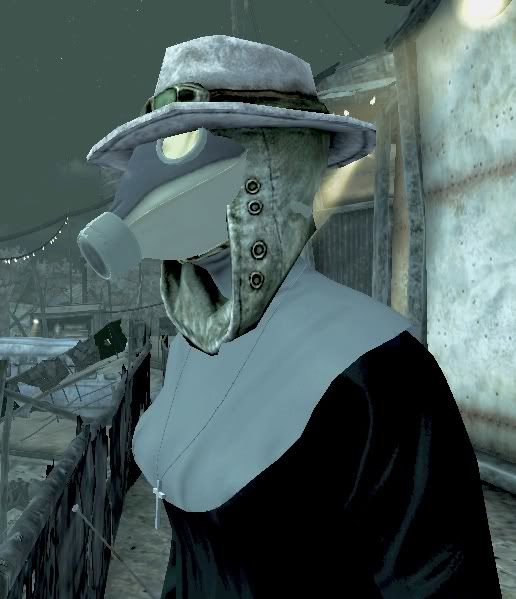 Sunglasses and motorcycle goggles are Ok though.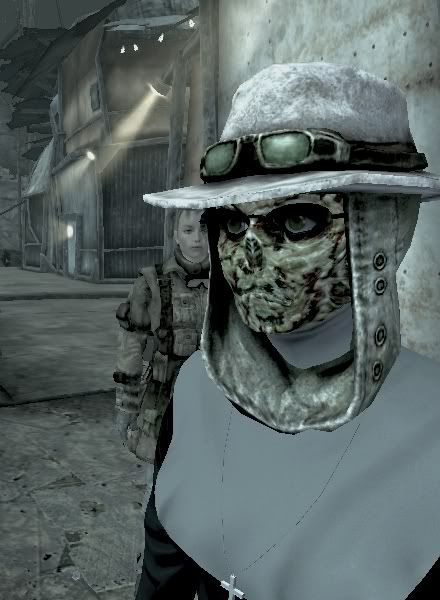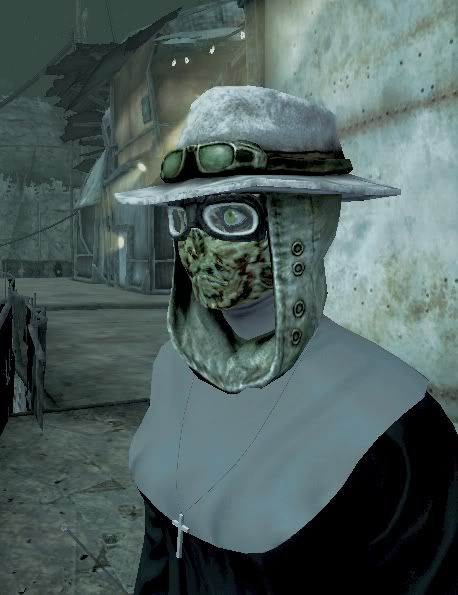 And no Sister Marie didn't shoot Moriarty