Ever played or seen the original Half Life, Half Life: Opposing Force, Decay, or Blue Shift? Then this thread is probably for you.
Today, I have two articles of interest to show you: Black Mesa and Operation: Black Mesa.
These "mods" are complete and total conversions of the original game into the modern Source engine, and they are completely fan-made, with the full blessings of Valve. Unfortunately, the pic for Black Mesa is too big to post here, so just use the link/URL I have provided.
I'll split this into two sections.
Black Mesa
A work in progress, but playable conversion of the base game (Half Life: Source) into the Source engine. Once again take up the mantle of Gordon Freeman. This project opened the door into this field, and inspired Operation: Black Mesa (more on this later). This game is still in the works, and I believe it won't be free when its finished.
Play it

now
. I highly recommend that you install this using the installation guide on their website. Do to this, you will have to download it from Game Front I did this, it's perfectly safe. Just use the links provided in the guide).
Sample photo:
http://www.blackmesasource.com/images/p ... image4.jpg
Black Mesa hompage
Operation: Black Mesa
This project is about 5 years old and is currently not playable, but it will be free-to-play (as far as I currently know). Unlike Black Mesa, which it was inspired by, it does not currently have it's own site, and is hosted on Moddb. You will news and what you need to know on their page there. Operation:Black Mesa will cover
Half Life: Opposing Force
and
Blue Shift
.
Sample pic: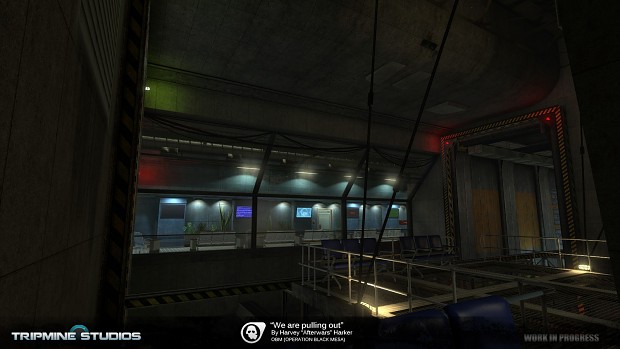 Operation: Black Mesa Moddb page