The Britannian League (Silverdream)
The Line Infantery fires and kills the troll and one orc while the Demo-Troop moves forward to the generator.
James "Peach" Bond talks a little bit more with Afro-Jack with the aim to distract Jack. He talks and talks but doesn't shoot him.
He thinks: "Thats not very gentlemen like!"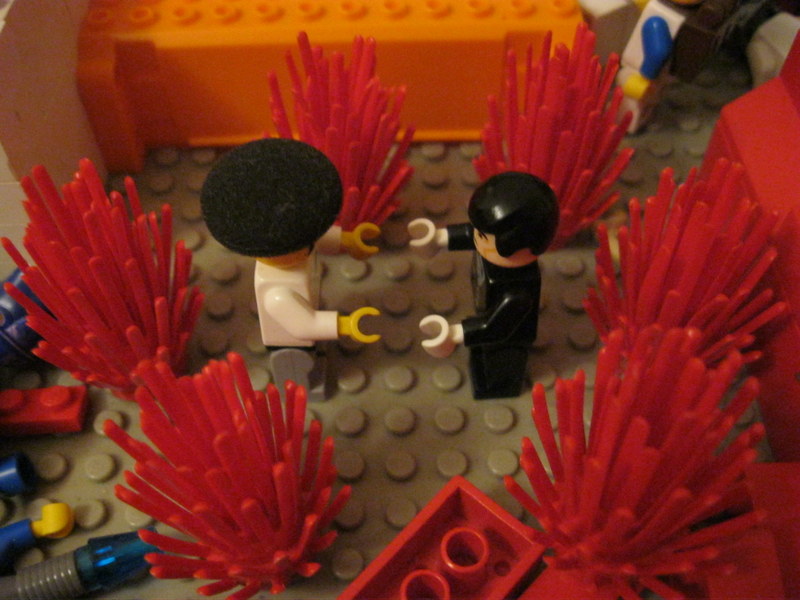 He throws away his silenced gun. Both are locked in a fist duel now! (Everybody has 2 hp if you lost all your character is dead. don't worry about rolling and dice
stuff ill handle it. Just send me some orders)
Bond atttacks him with his right fist but Afro-Jack blocks...
And punchs him with the right fist. Bond loses 1 hp.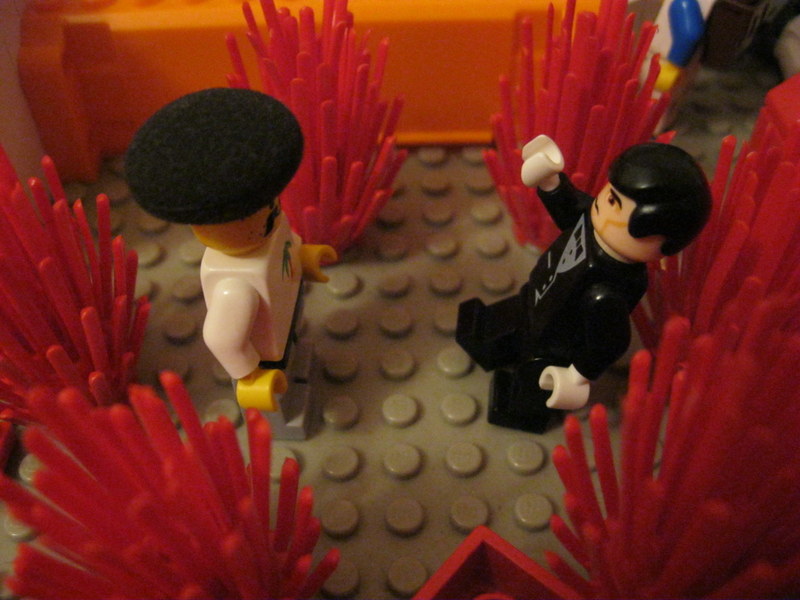 Bond staggers backwards...
Suddenly he attacks Afro again! A kick in the balls! Afro-Jack loses 1 hp