TURN 7!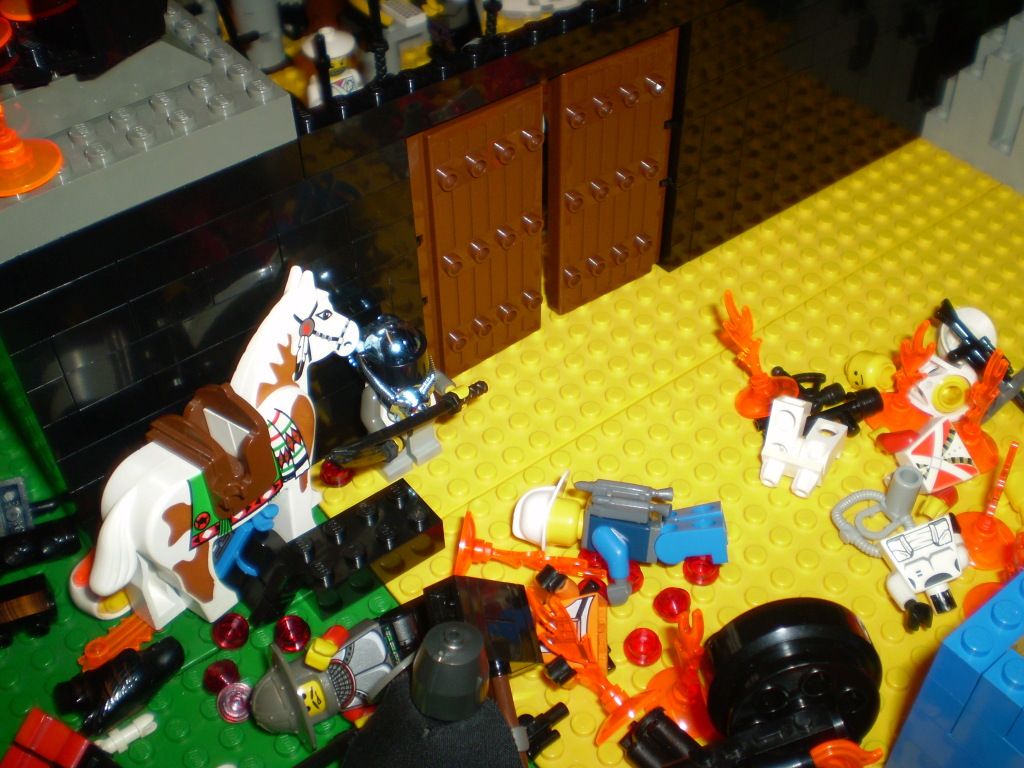 alphafalcon's son sneakily moves up until he's just outside of the doors of the fort.
Khaar: "Zamboni! Zamboni! Z-Z-Z-Z-Zamboni!"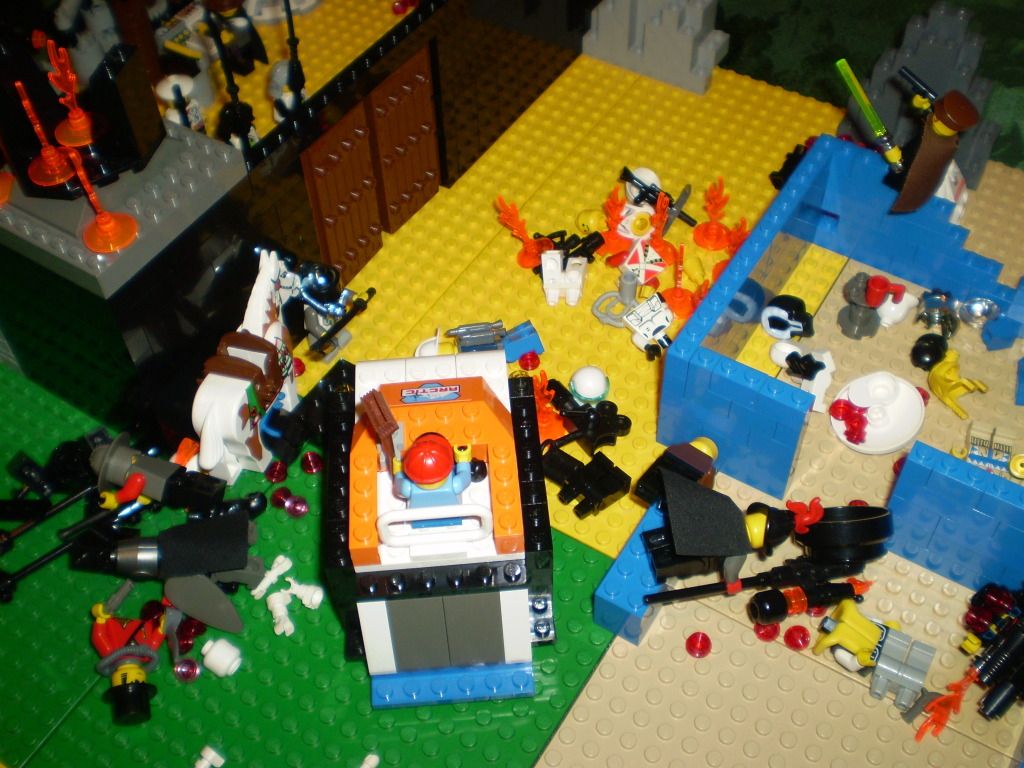 Khaar: "Everybody give me some Zamboni!"
Everyone successfully bails out of the way of the oncoming Janitor.
And Khaar drives the Zamboni straight towards the fort's doors...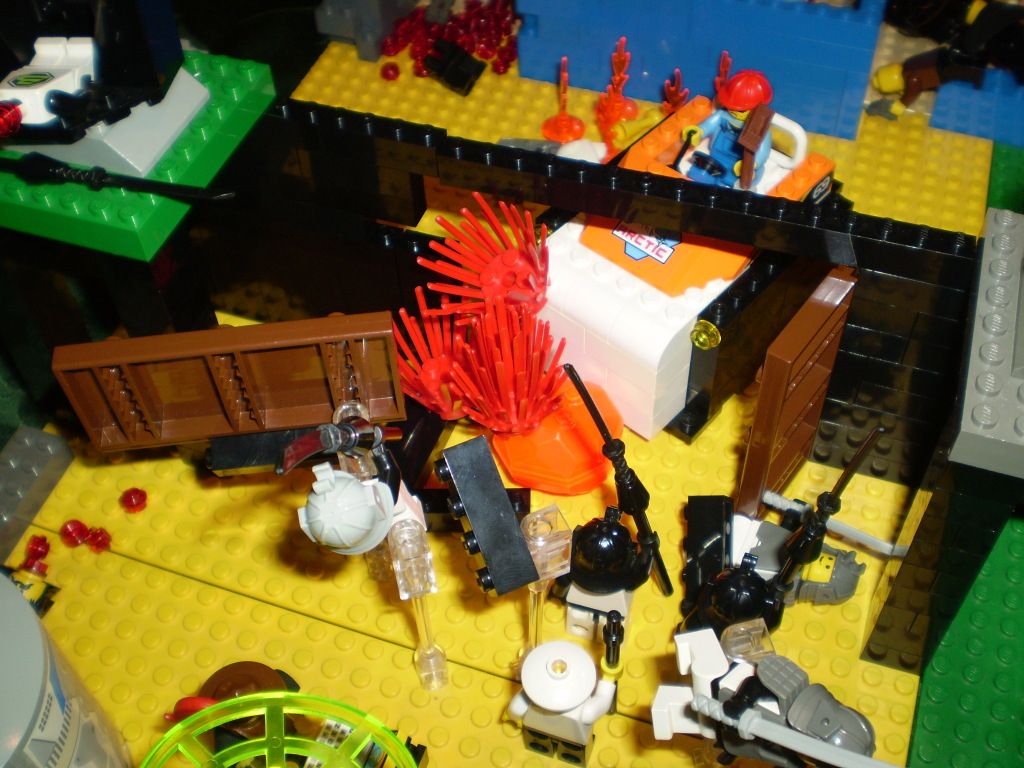 ...and smashes right into them!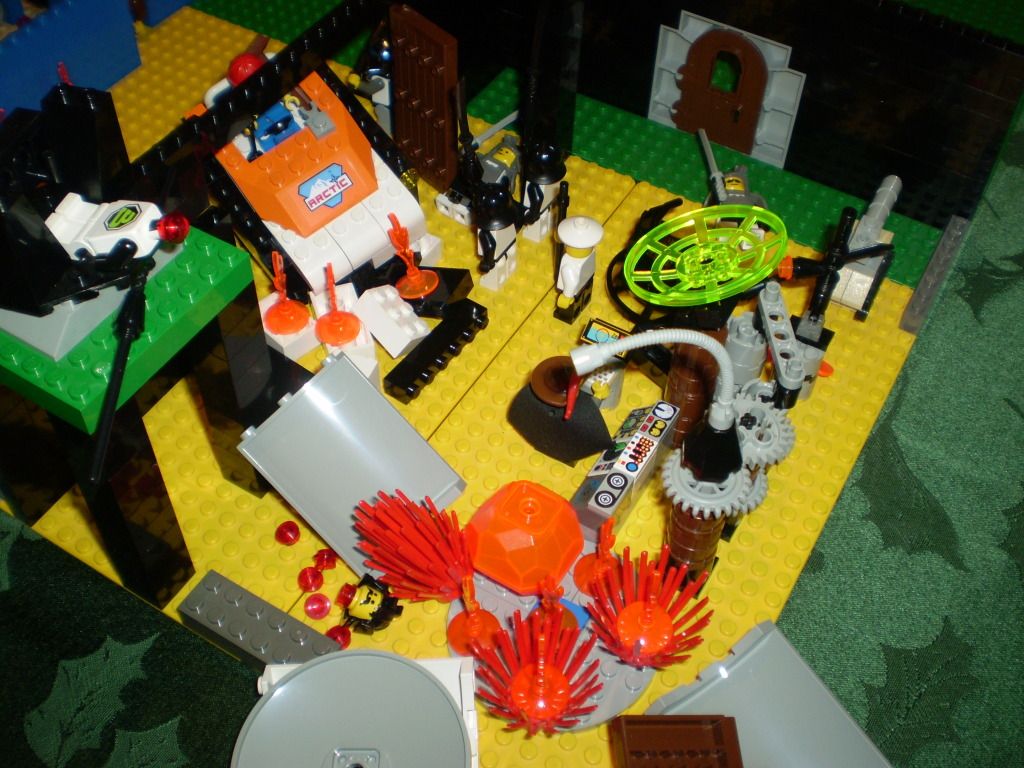 One of the doors goes flying right into Von Brag's machine's boiler and destroys it.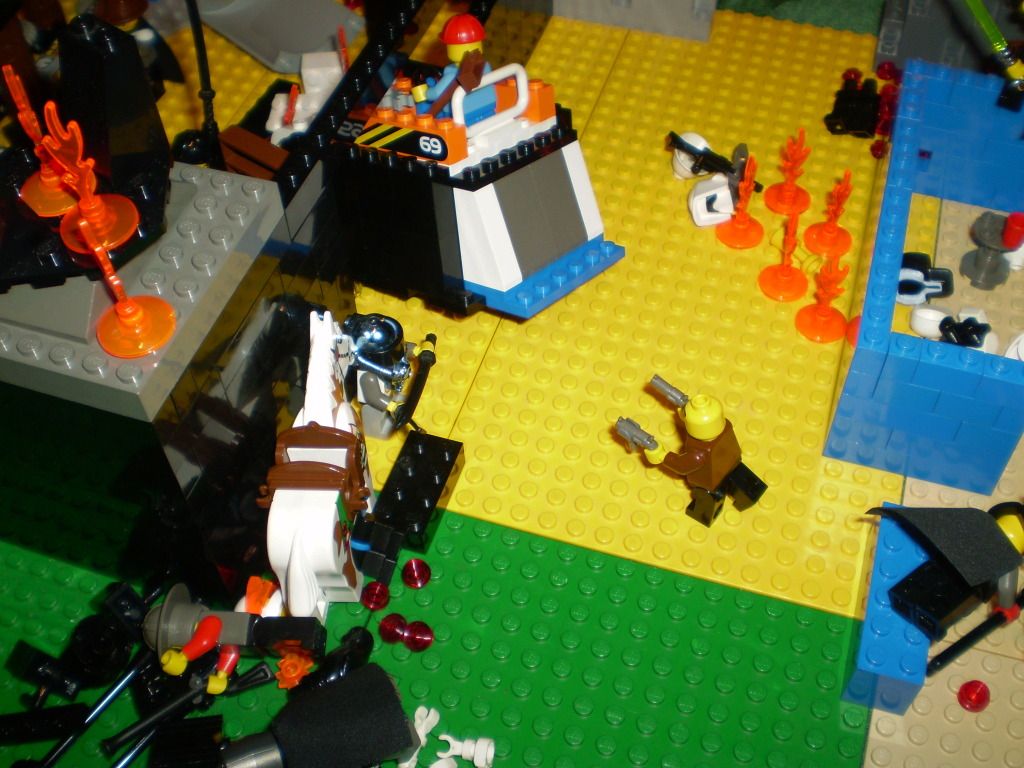 Rade moves up shooting, but can't seem to score a hit.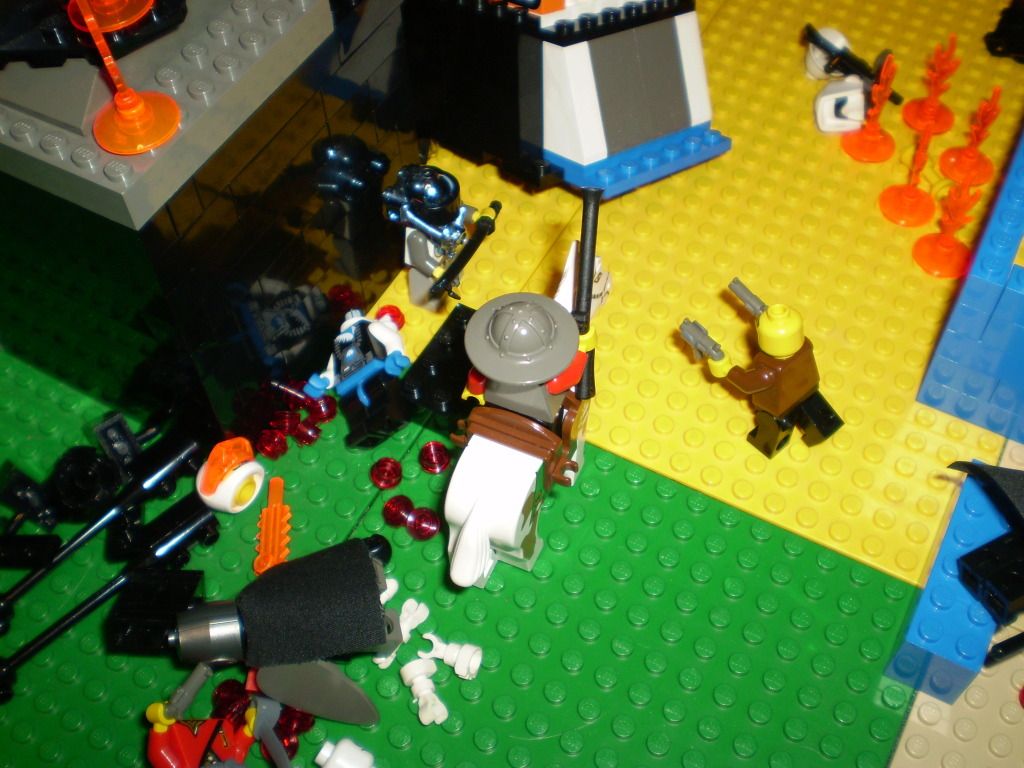 Jeremiah jumps back onto Fulgencio.
Jeremiah: "Onward, my steed! To death and Glory! And tasty Maniac Beer Battered Carrots!"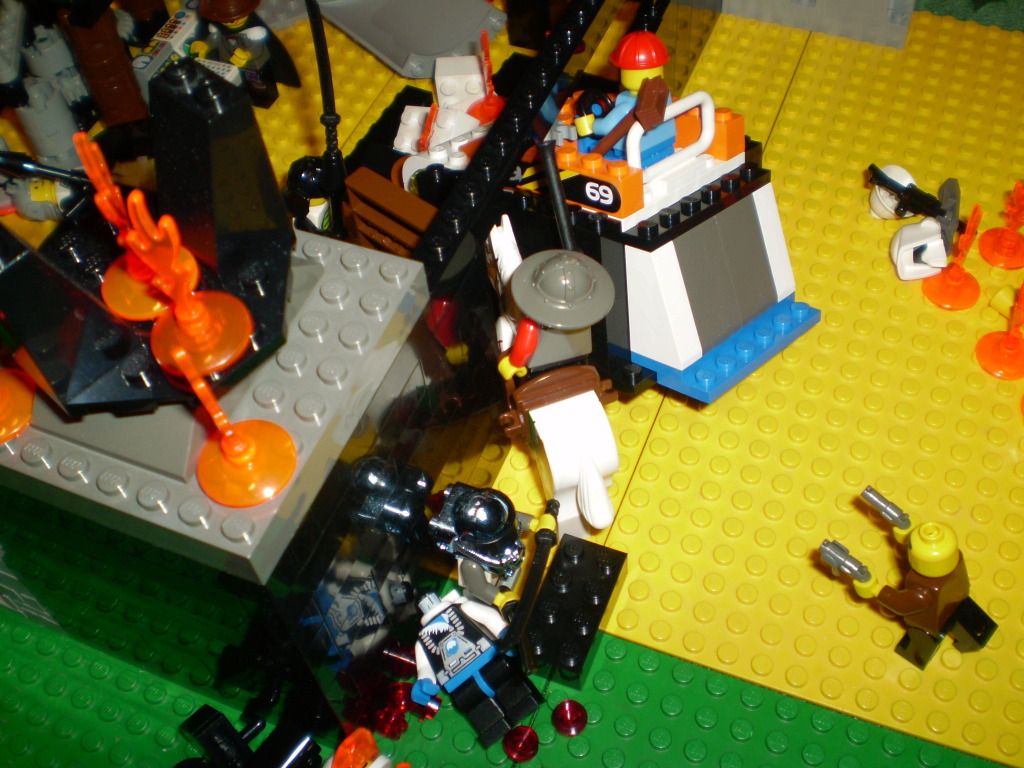 Inspired, Fulgencio charges at the small hole in the gate, but Jeremiah smacks his head into the overhang.
He falls off, but Fulgencio keeps going and tramples one of the Brag Squad to death.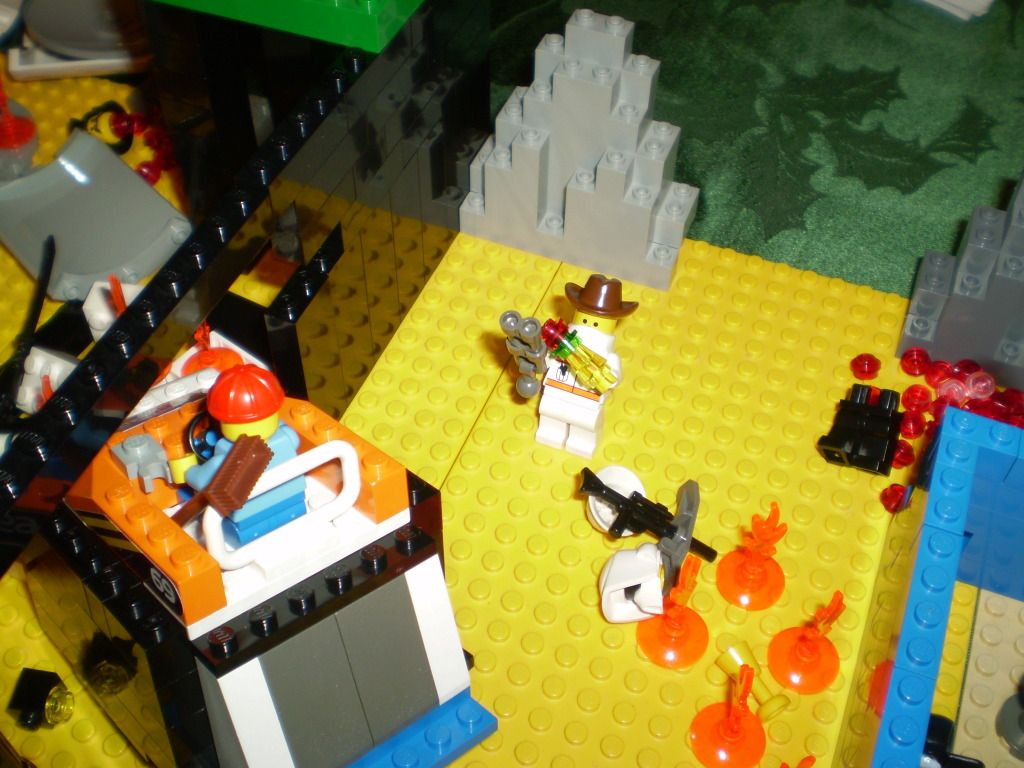 Mr. Doctor moves up and uses the vial on himself, but it has no effect.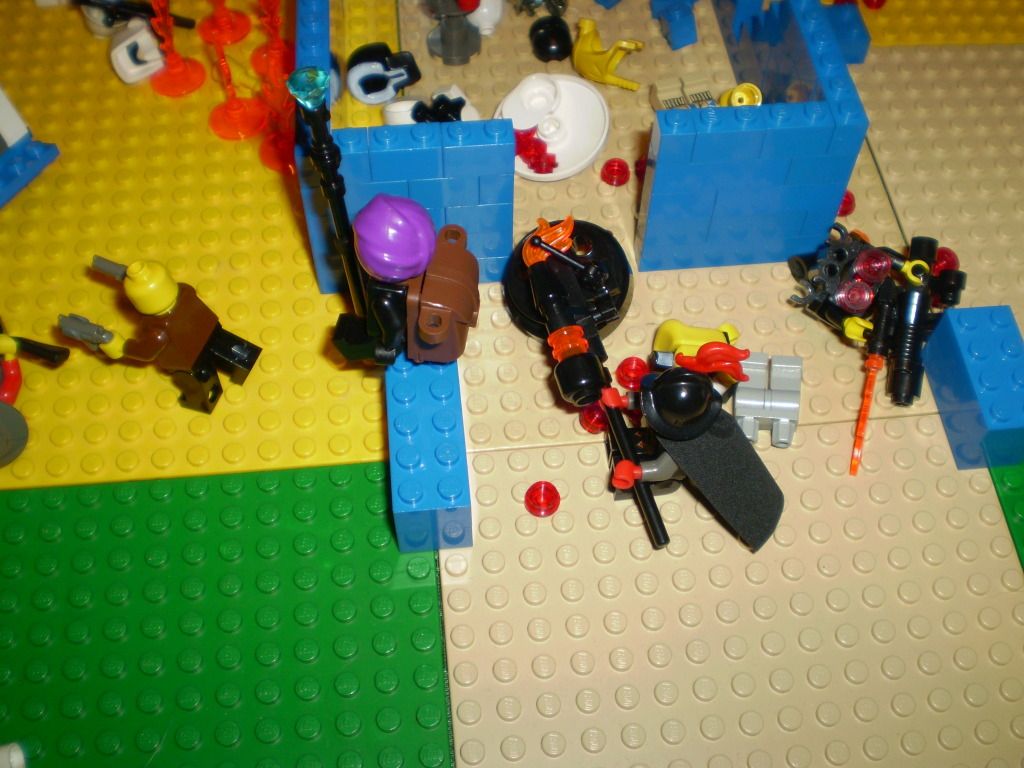 Scribonius moves up also while Duke Crystoph takes a short break.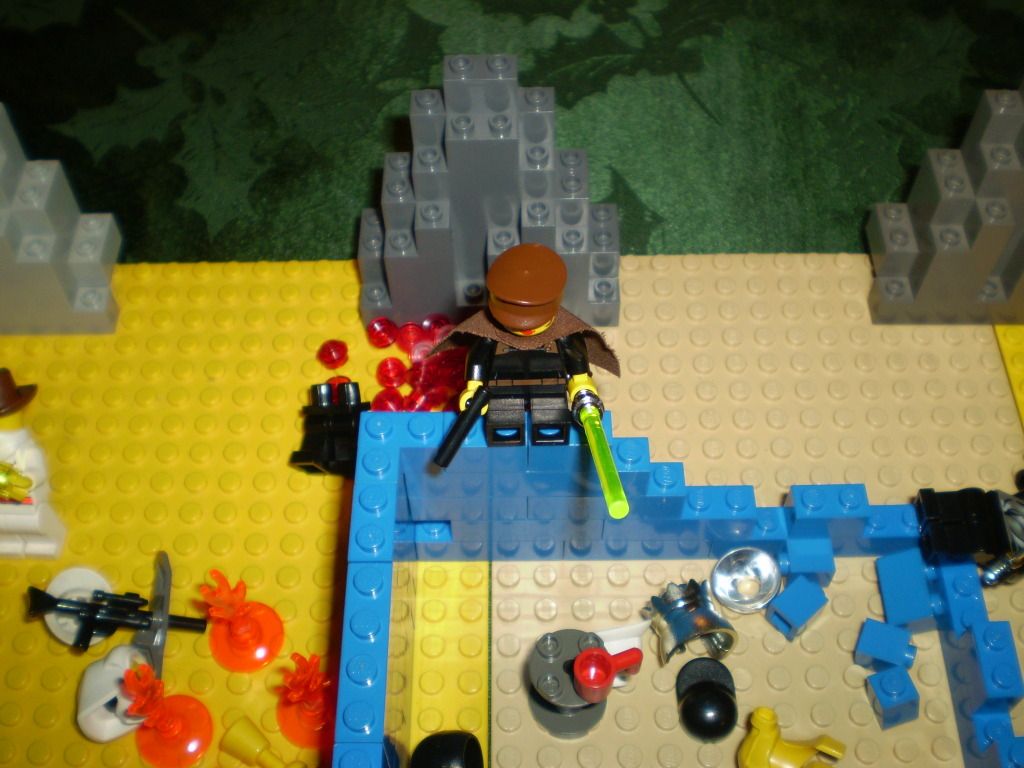 Nadine sits down, not knowing what she wants to do.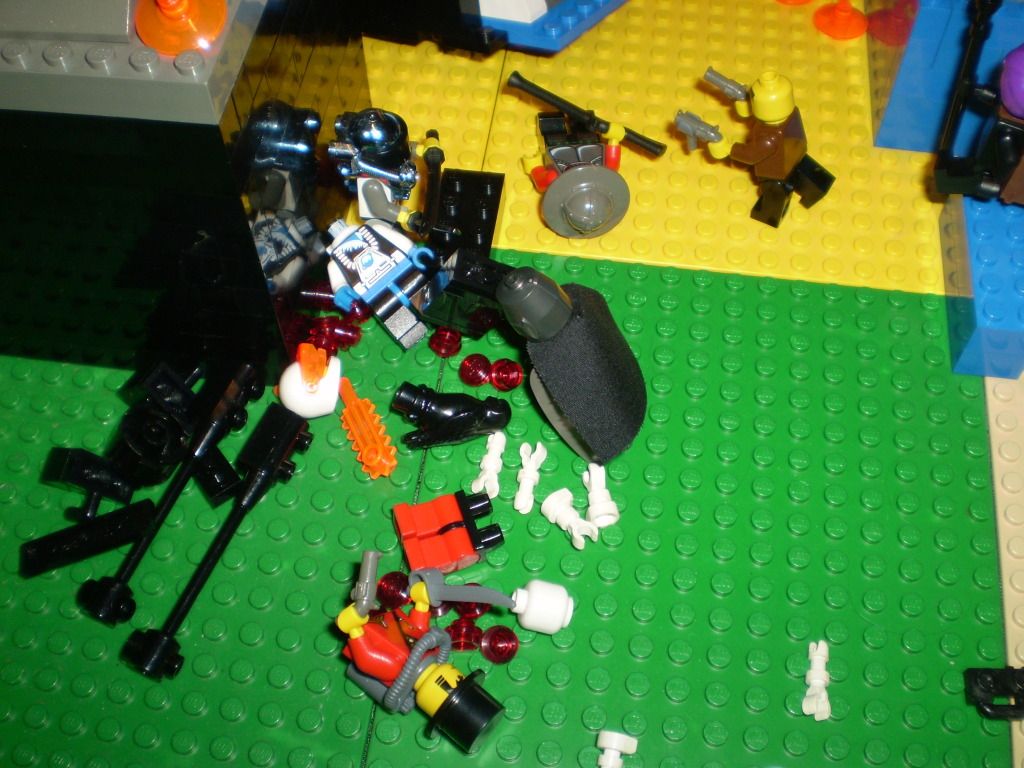 Hammerman gets back up and gets ready...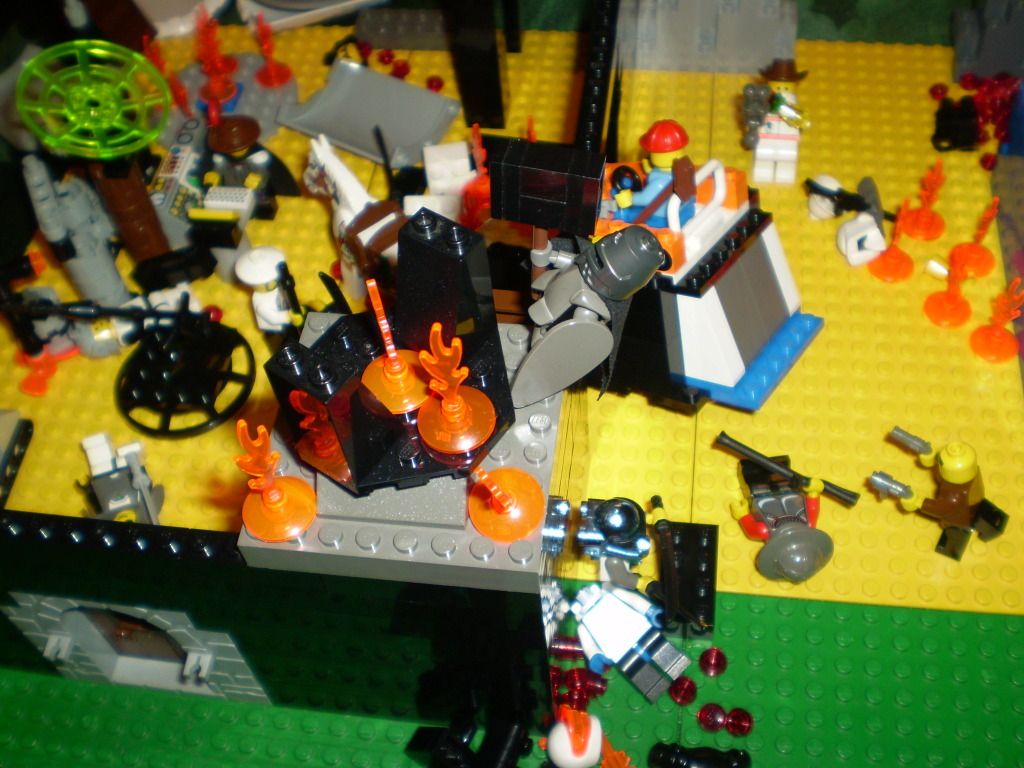 ...and leaps up to the top of the wall!
Sadly, the rest of the Brag Squad gangs up on Fulgencio and they almost fail to kill him, until the Master delivers the finishing blow.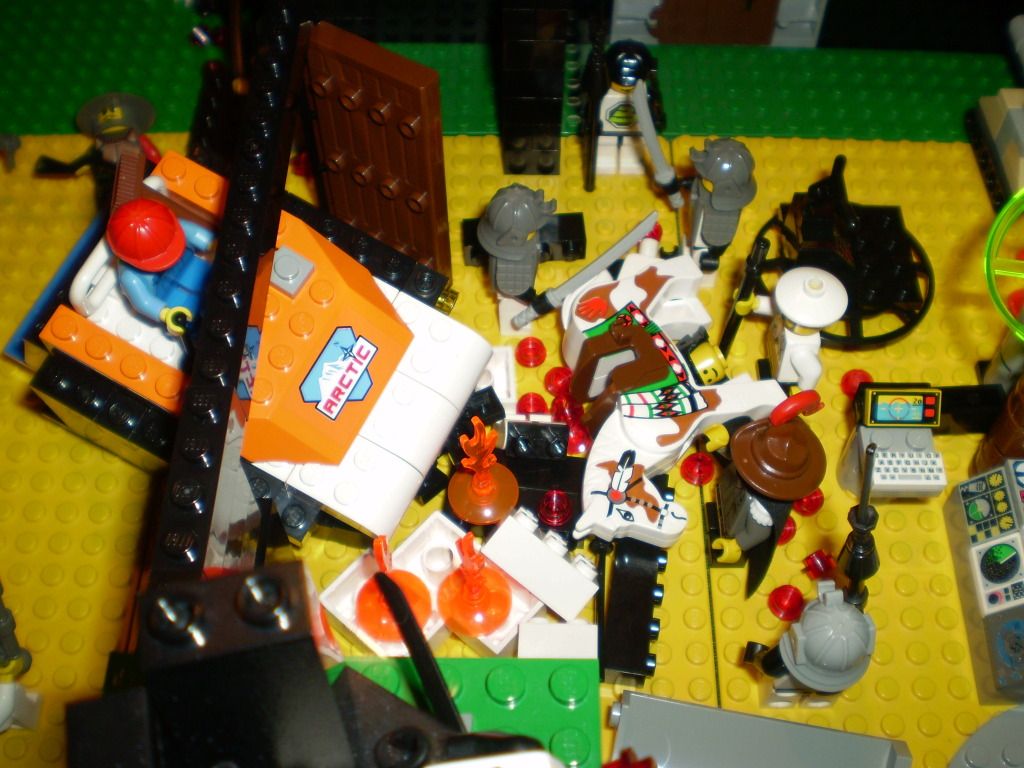 Von Brag: "You vile pile of filth! Do you know how long I have vorked on zat?"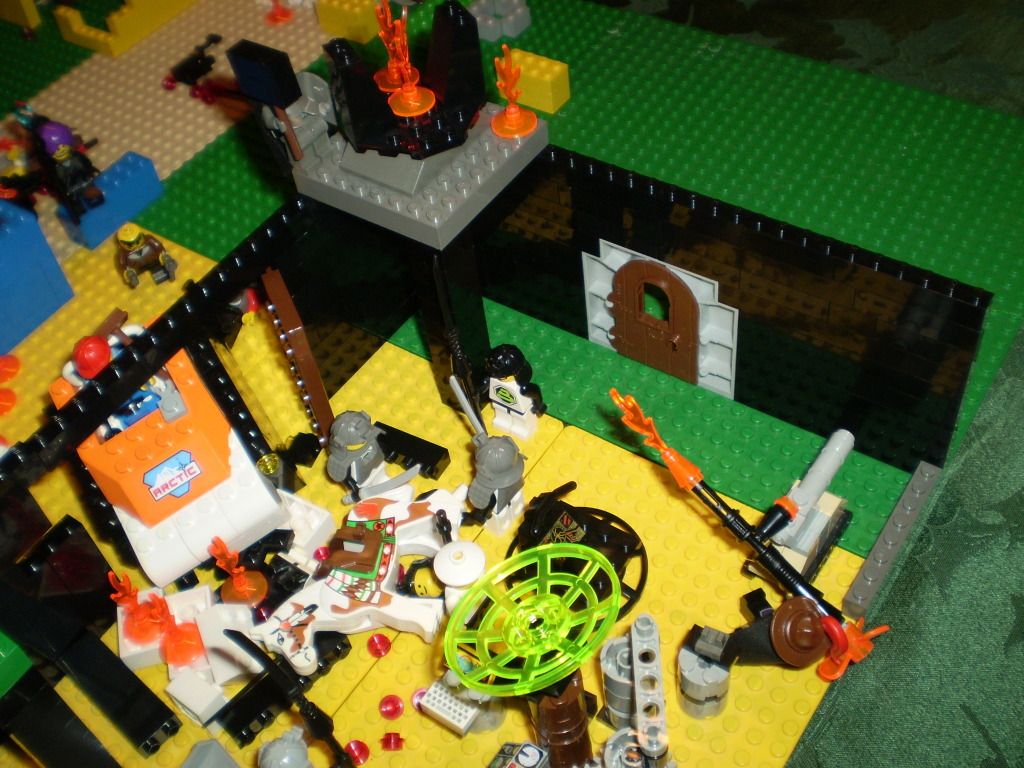 Von Brag goes and picks up his
OT
-powered rifle. He takes a shot at Hammerman.
Hammerman goes down.
And like every other time he goes down, he disappears, leaving only a little
OT
residue behind.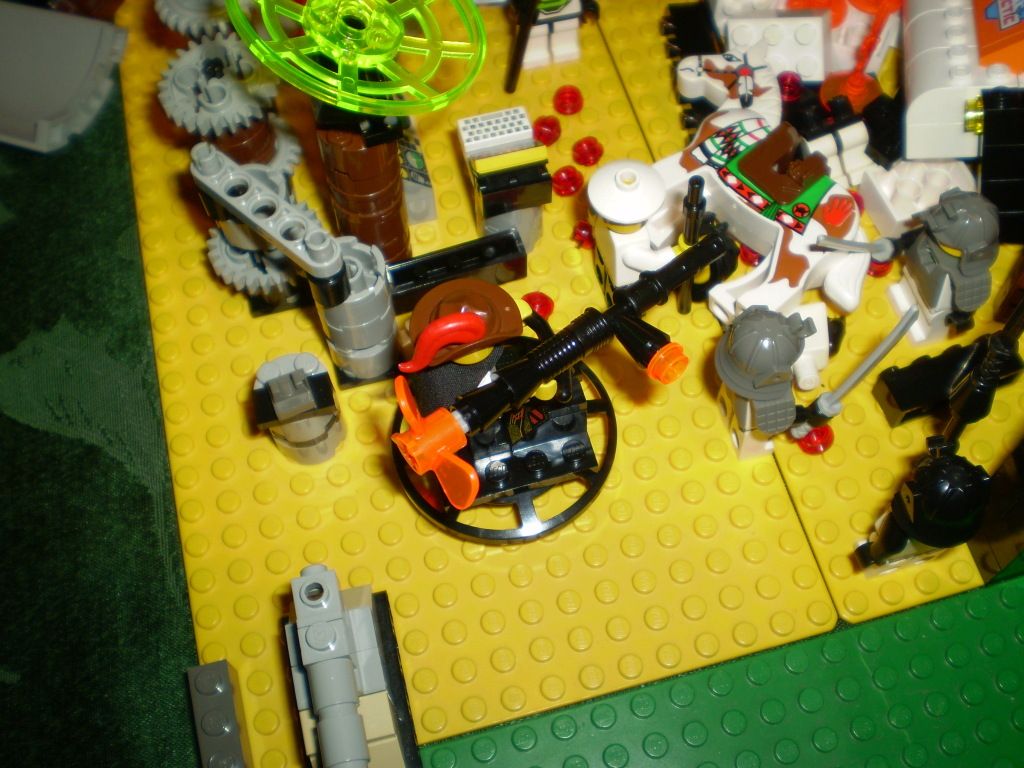 Von Brag finishes off the turn by hopping onto his hover platform.
Overviews: