mgb you're so impatient. Maybe I should go into your forum battle thread and start pestering you.
Anyways...
TURN 4!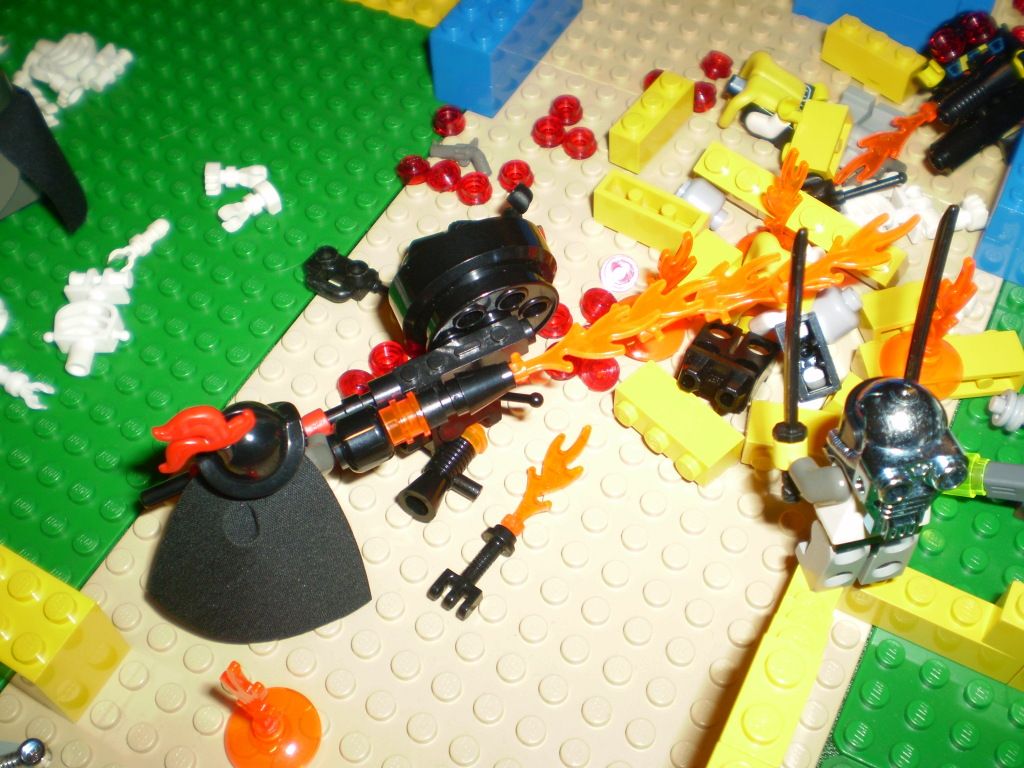 Duke Crystoph tries to attach his shield to his new hammer, but fails. Then he burninates the remaining police zombie. alphafalcon's son gets out of the way of the fire just in time.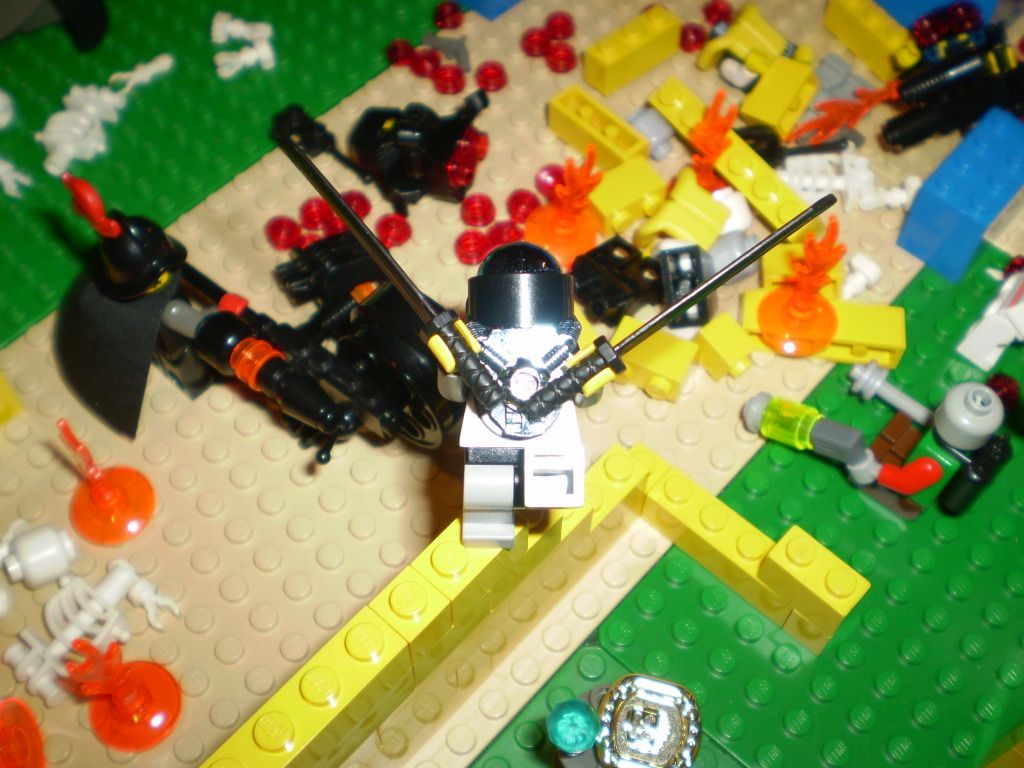 Then alphafalcon's son attempts to summon a giant eagle from his father's past.
But he only manages to call a battle owl to his aid.
Rade sets down one of his pistols and grabs some nearby alcohol. He takes a swig.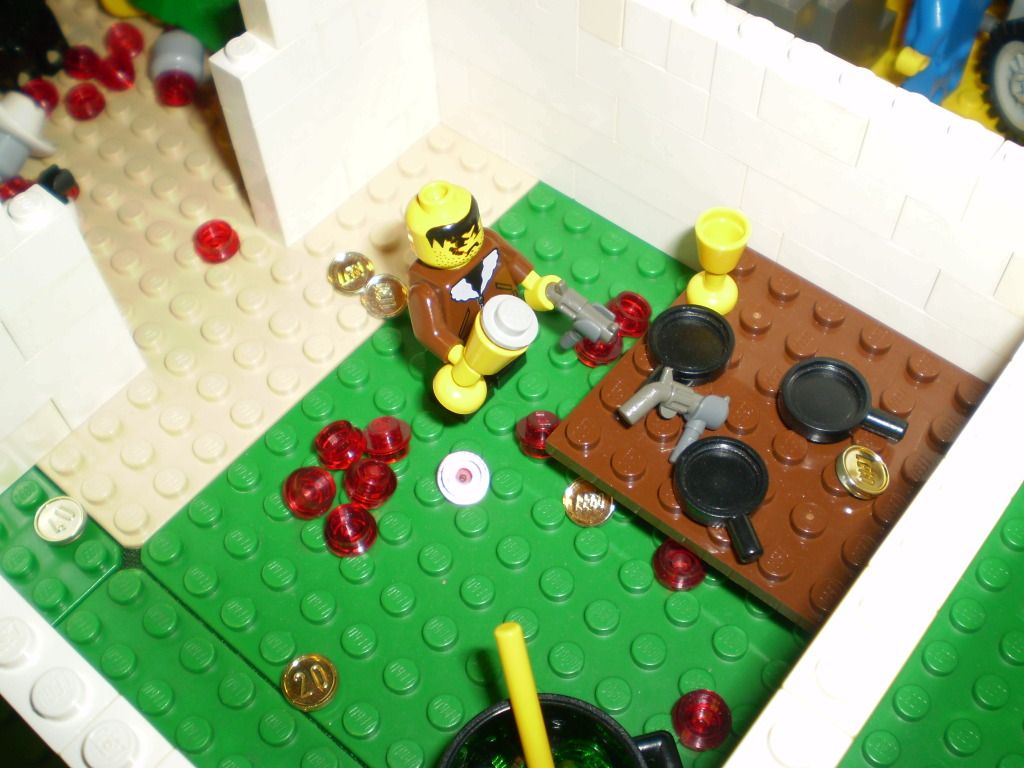 He then stuffs some wadding into it, effectively making it an unlit molotov.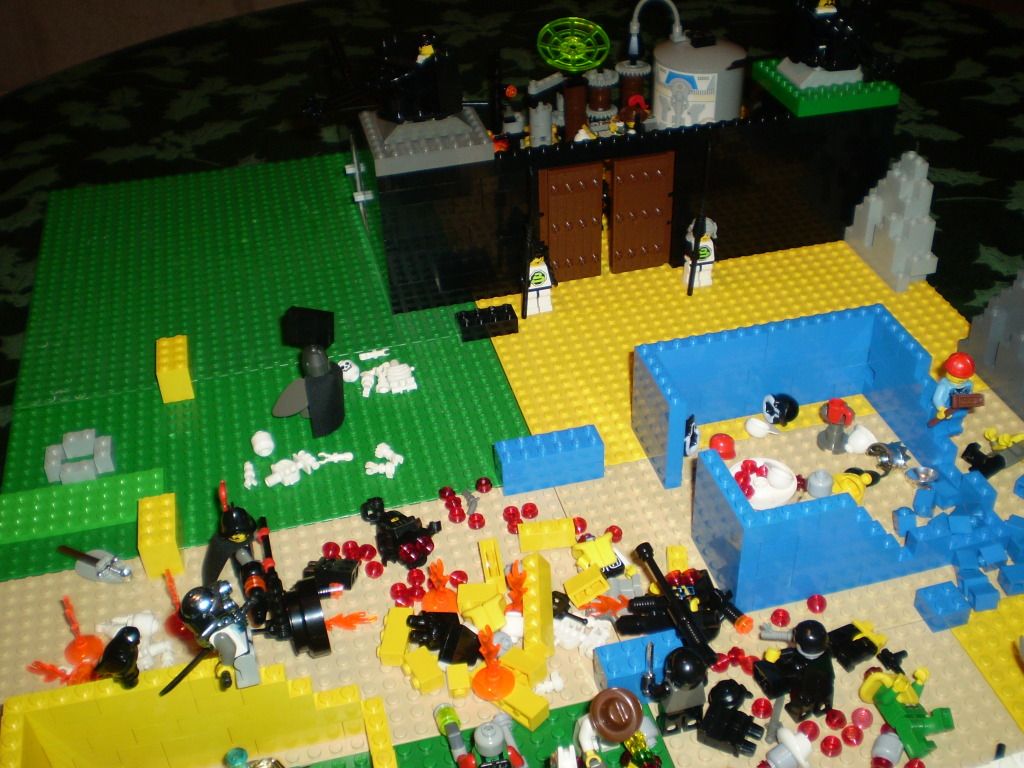 Crevan tries to snipe a gunner, but he misses.
Nadine goes over to the car's engine and starts working on it.
Mekanik: "So this is what gurlz do. I feel odd."
Other Mekanik: "What do you guys see? Let me up there!"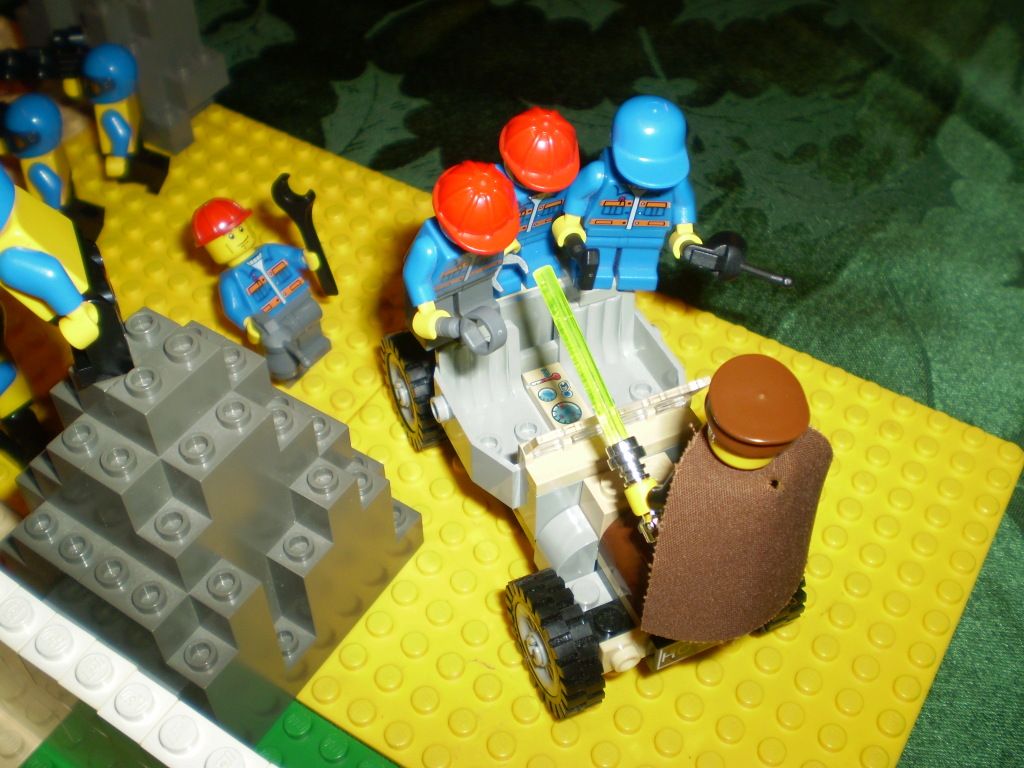 Nadine: "Looks like I've fixed the car guys."
Makanik: "Sweet!"
She then picks up a pistol and headshots the suited zombie.
Mr. Doctor tries using his vial on Captain Boss, but it has no effect.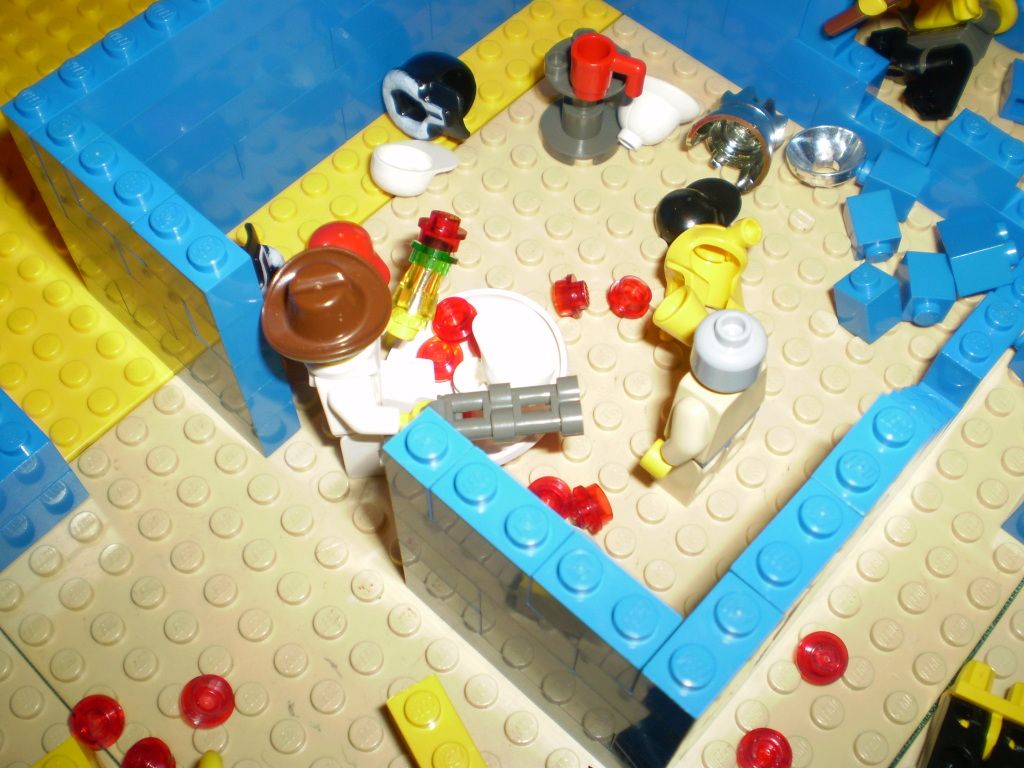 He then goes into the blue building. Seeing the nearby zombie, he aims, but his shotgun refuses to fire.
Scribonius uses his majiks to form the loose yellow briks into something blok-like.
Scribonius: "Oh wise gods of the Brikiverse, it's ZOMBIE squashing time!!!"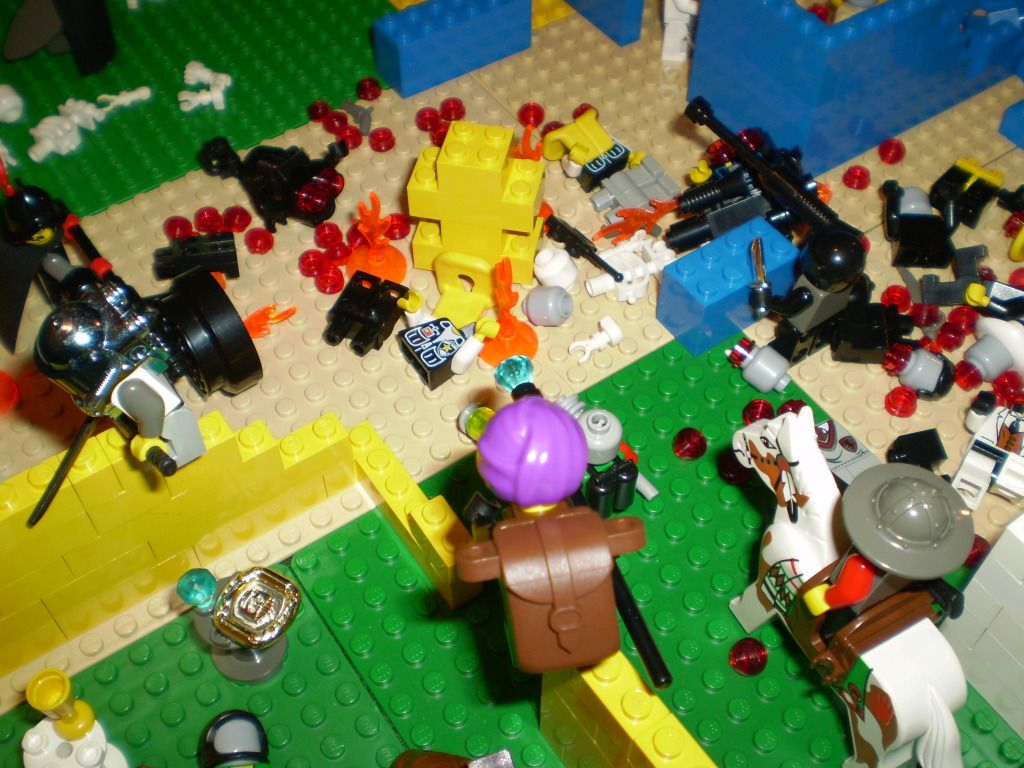 But instead of launching it at an enemy, he forms a hostile blokbot by accident!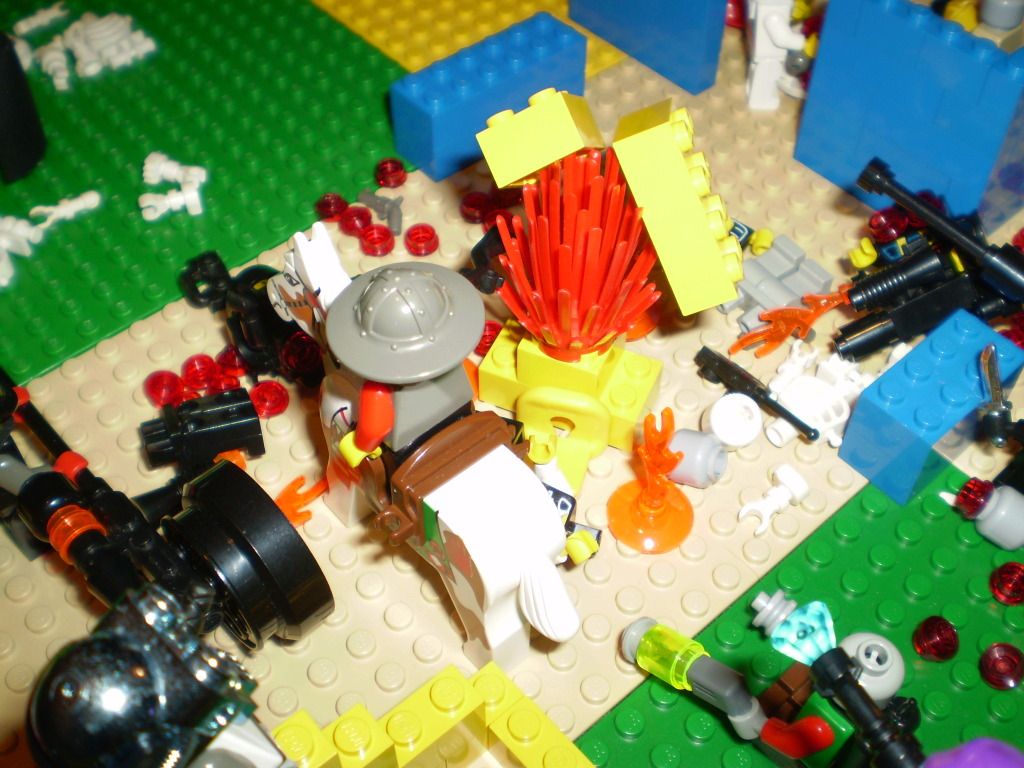 Luckily Jeremiah charged forward and rid the battlefield of the abomination, using the butt of his gun as a club.
Jeremiah: "My Cossak ancestry will bring to me the full victories of the Brikverse!"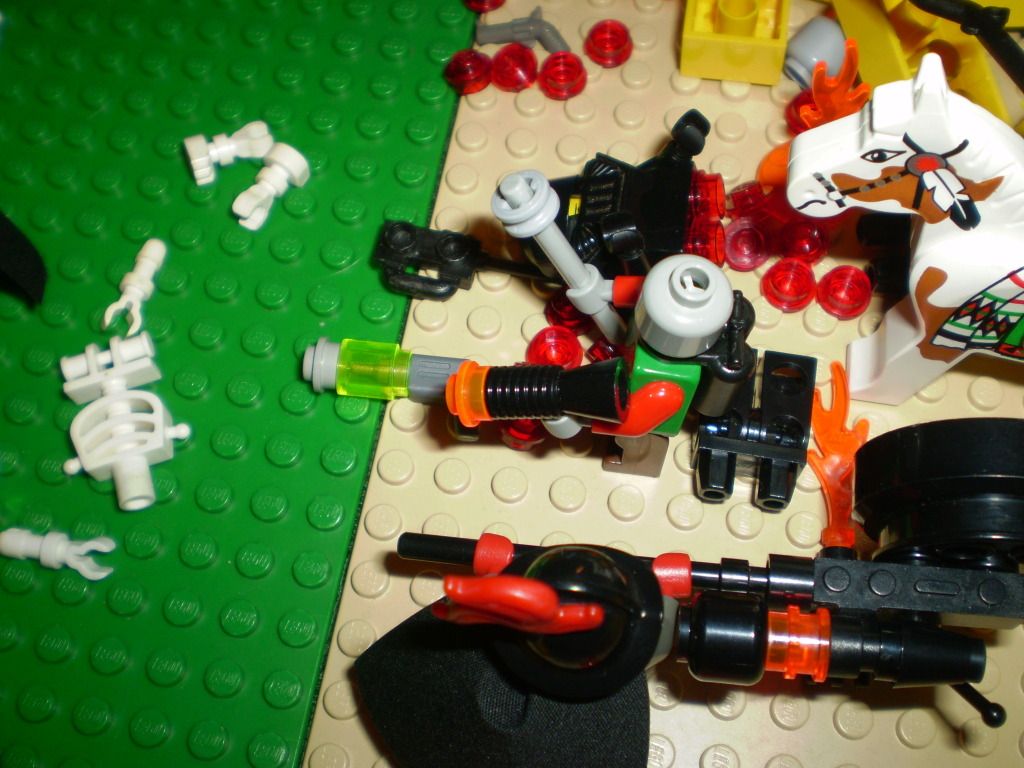 Captain Boss moves up and swaps out his Beer Gun for a dropped Terrorkhan pistol.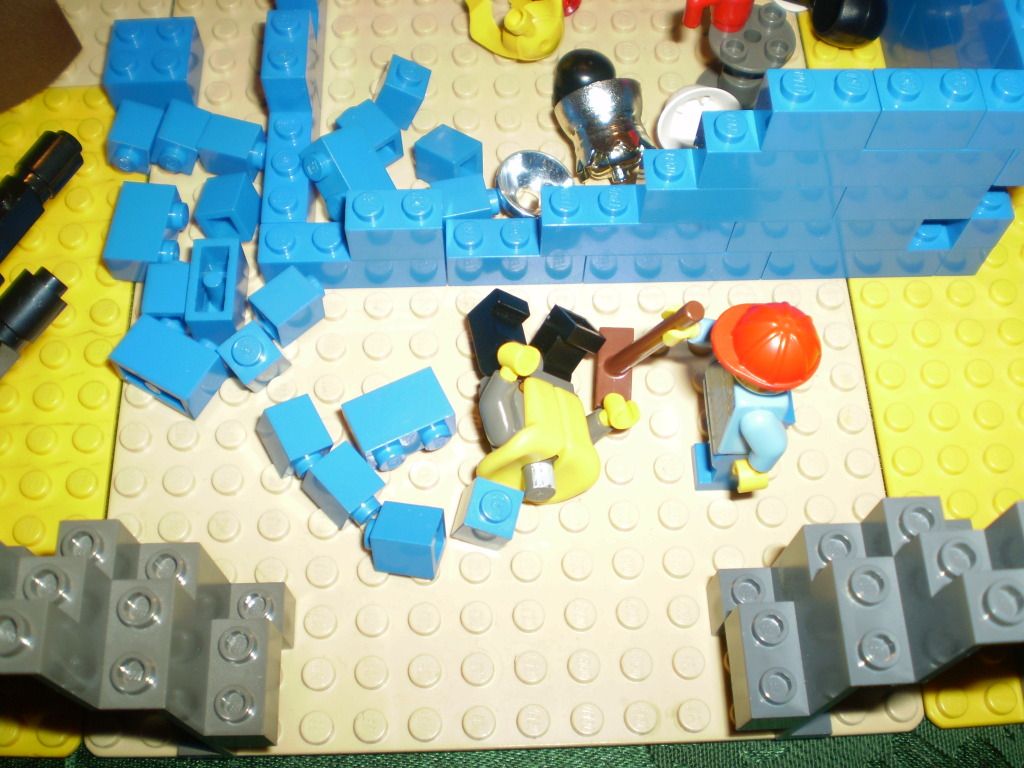 Khaar: "Always up to me to do the hard work..." *grumble grumble*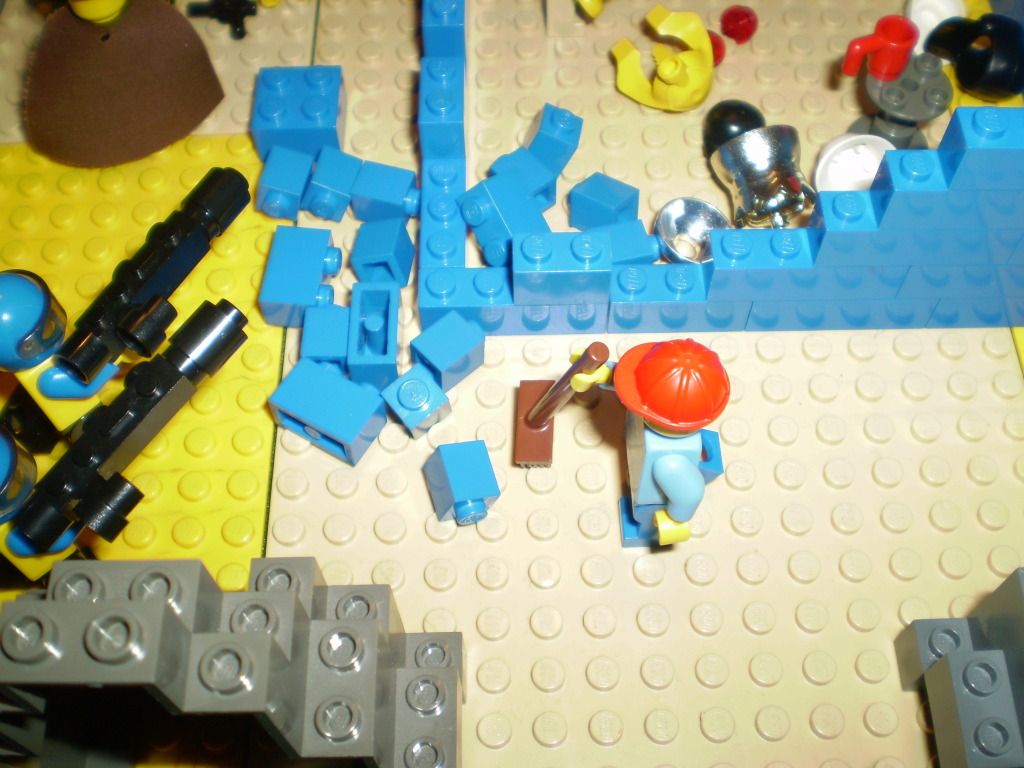 Khaar: "Not enough janitors in the Brikverse..." *grumble grumble*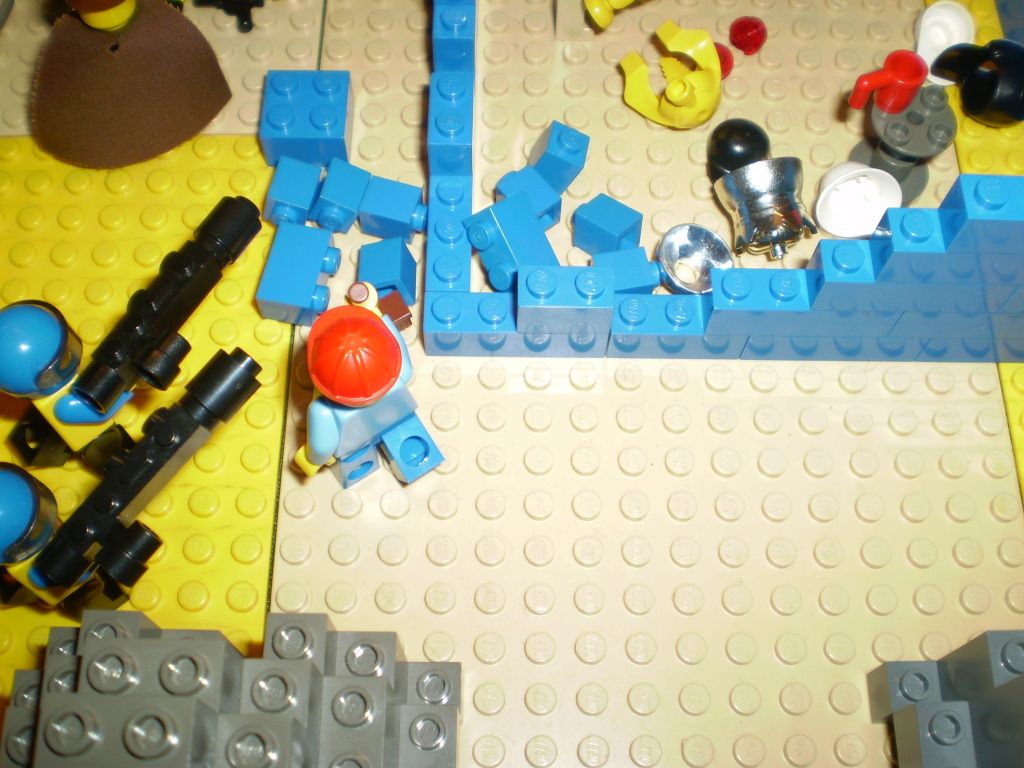 Khaar: "And nobody ever stops and says thank you..." *grumble grumble*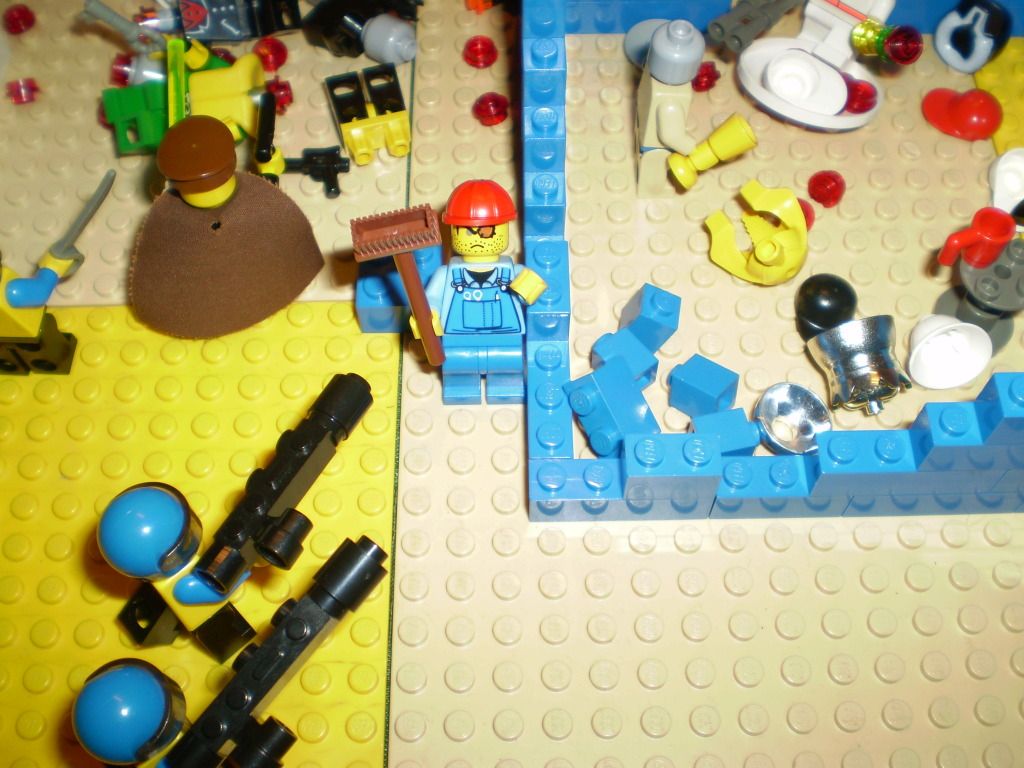 He then tries to summon a garbage furnace, but fails.
One of the Mercs kills the last zombie.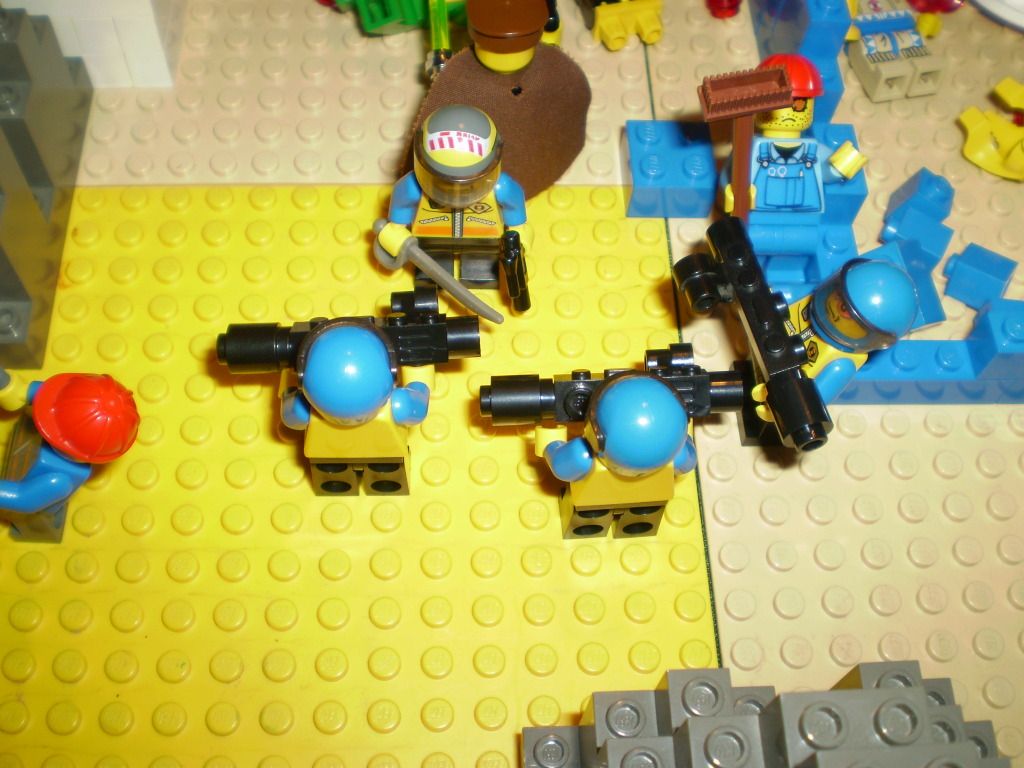 Merc: "Now what boss?"
Merc Captain: "We wait to see what else the Mekaniks want us to do."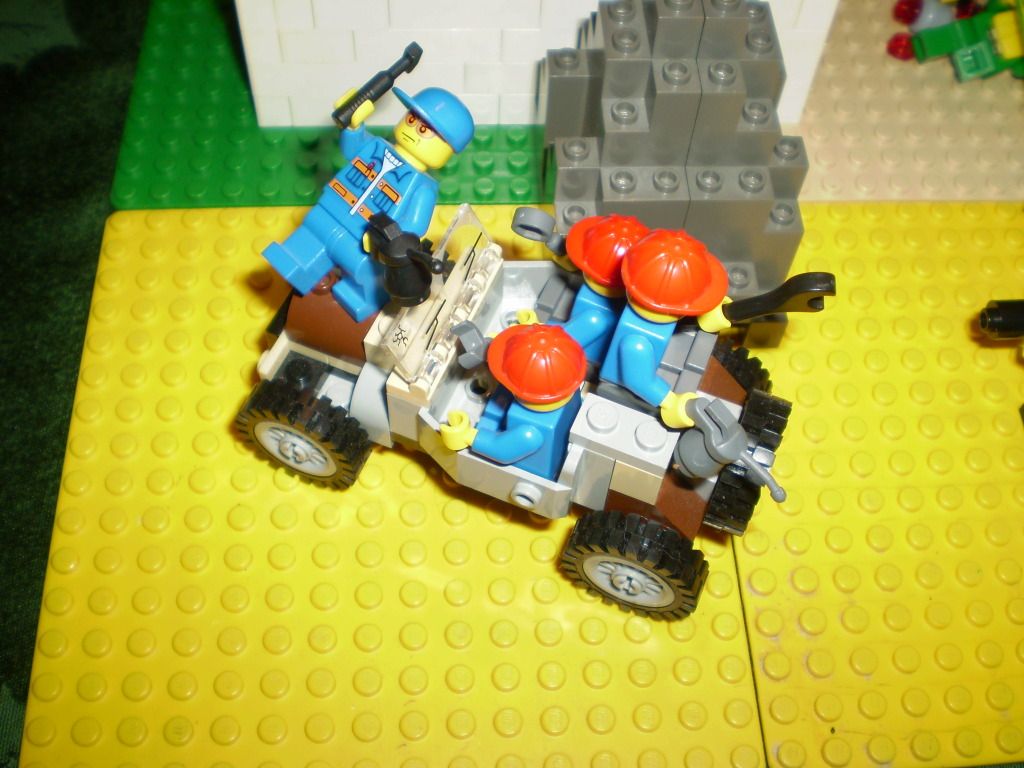 Mekanik: "Well, it's fixed, so lets get the hell out of here!"
Other Mekanik: "All right!"
Other Other Mekanik: "Radical!"
With that, they leave the battlefield.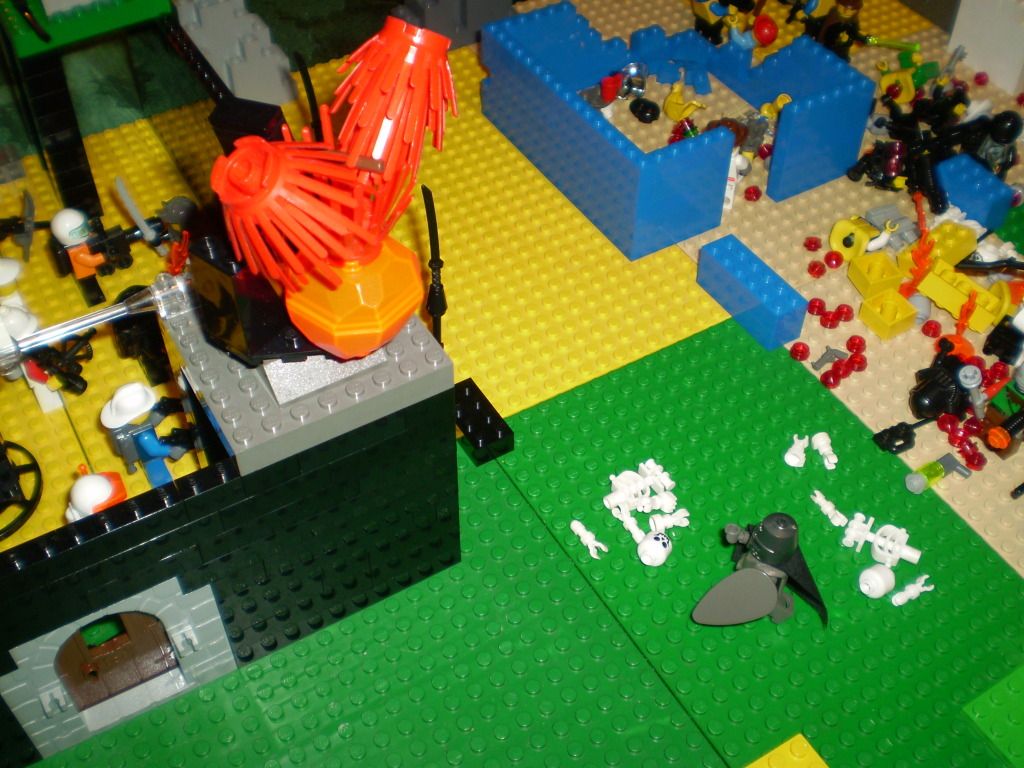 Hammerman throws his hammer at the nearest gun turret, taking it down.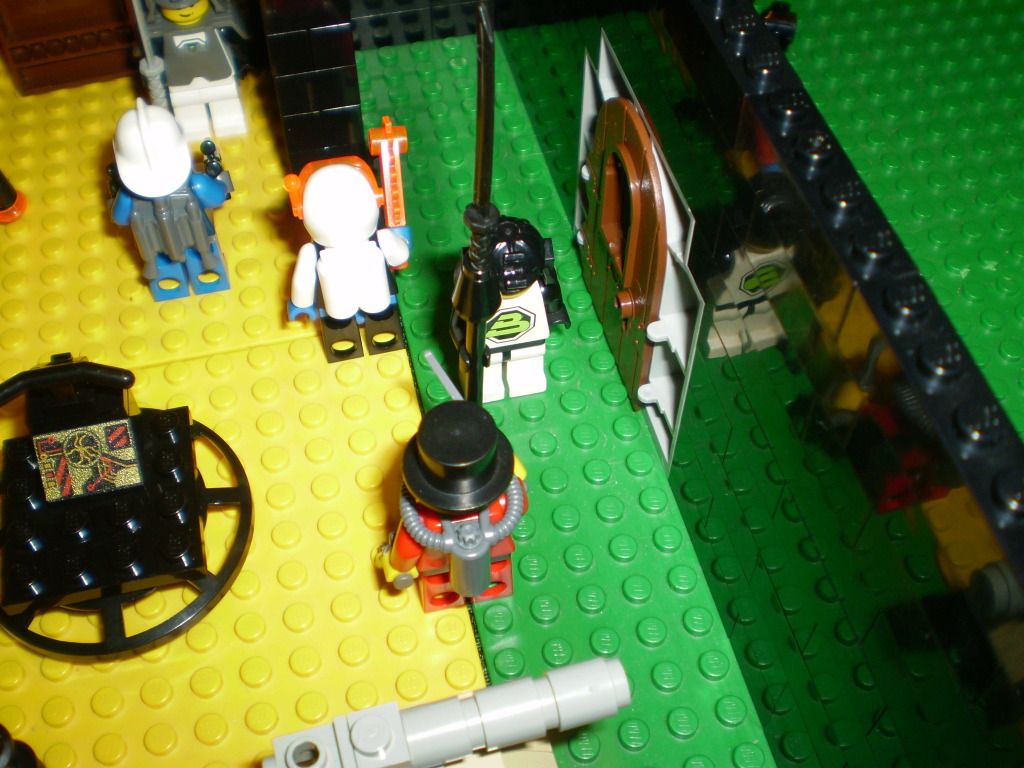 The gunner survives and manages to land on his feet. He then grabs his fallen weapon.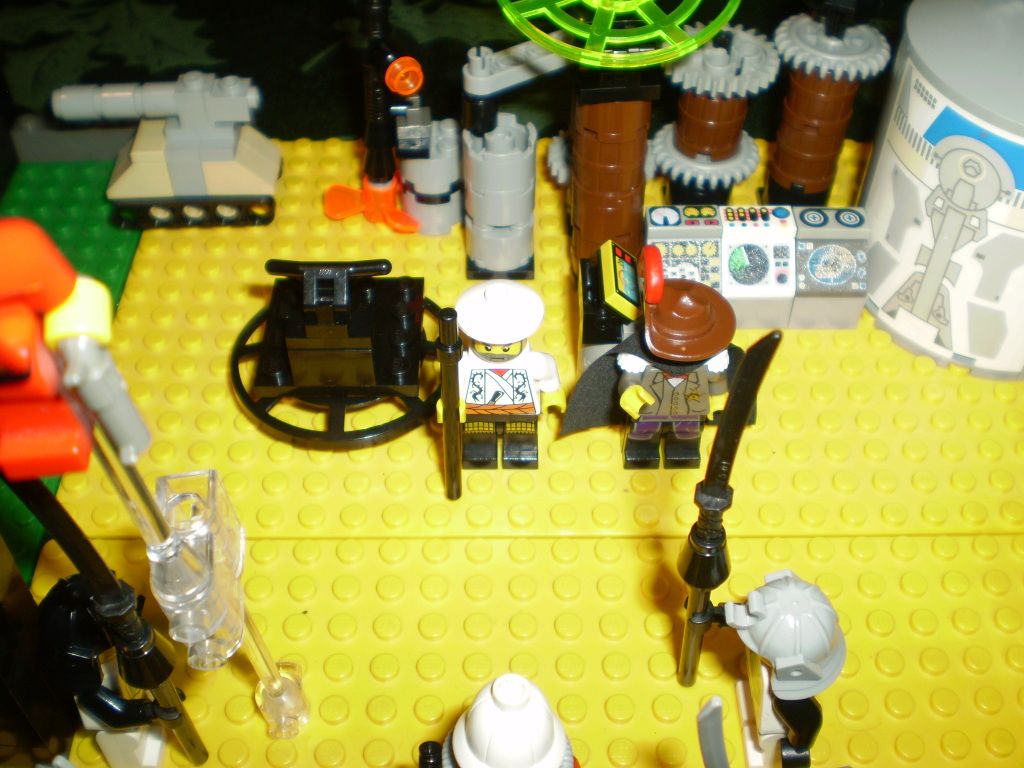 Master: "Now, open the doors and lets teach these dogs a lesson!"
Von Brag: "Ve shall be victorious this day!"
The main doors of the fort open and an odd assortment of enemies pass through them (and over them).
Overviews: