Orks Must Die! - signup -
Posted:
Tue Jan 22, 2013 5:38 pm
Next Thread
Lost?
Click here for the top thread!
After Gurak took leadership over the ork clans via the ancient rite of mag'kora
, his plan was to rally the clans and lead an all-out attack against Defiance Keep. Currently waiting for the rest of his horde to arrive, Gurak delivers a speech to those that are already present:
Gurak:
'PROUD WARRIORS OF THE HORDE! TODAY, WE SHALL SHOW THOSE WORTHLESS IMPERIALS TRUE ORKISH MIGHT! WE DO NOT NEED THE AID OF THE COWARDLY UNDEAD, AS THAT ALLIANCE LED US TO DOWNFALL. BUT URSA HOLD WAS MERELY A SETBACK! AS SOON AS OUR HEAVY SUPPORT ARRIVES, WE SHALL MARCH TOWARDS DEFIANCE KEEP, AND RAZE IT TO THE GROUND!'
Meanwhile, not too far away...
Jean-Francois:
'Are you sure about this, mon prince?'
Prince Albrecht:
'Definitely, Jean-Francois. We knew about this operation weeks ago, yet all Liana and Apollyon do are waiting for them to attack! I've studied previous conflicts, and deduced that most of our actions were reactionary.
Jean-Francois:
'Oui, but you know what they say: 'patience is a virtue.''
Prince Albrecht:
'I know, but the orks had set the terms of fighting for far too long! This time, we bring the fight to them. We will crush them and capture their warchief. I want him to be executed at capital city.'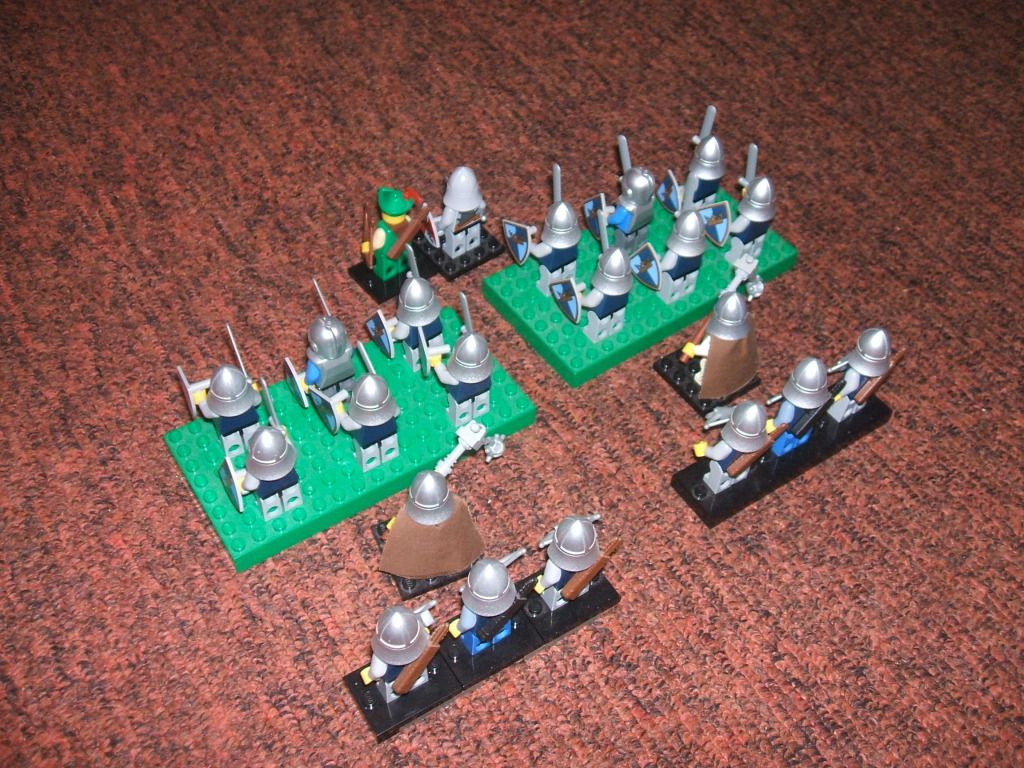 Prince Albrecht:
'Besides, I've left a note for Apollyon. He should join us soon were he too concerned. Now, onward my friend! Today, the Orks Must Die!'
Welcome to OMD.
Overwatch and choosable forces:
Gurak's Horde
- 2 boys, 2 crossbow orks, 1 black orks, 1 berserkers - Scratch
OBJECTIVE: Defeat attackers.
After Turn 3, player receives a large amount of additional units
Prince Albrecht
- 1 swordsmen, 1 crossbowmen, 1 battle cleric - lawmaster
Jean-Francois
- 1 swordsmen, 1 crossbowmen, 1 battle cleric - Bragallot
SHARED OBJECTIVE: slay the orks, incapacitate Gurak
Secret Faction
- Enters the battle at the end of Turn 2 - Zupponn
Okay, let the dibs go!