Previous Thread
Next Thread
Lost?
Click here for the top thread!
Jean-Francois
- Bragallot
The battlecleric augments the swordsmen, giving them a +3 damage mod. Crossbowmen fire at the black orks, killing one.
Swordsmen storm the black orks, and after a series of parries and counters, only one ork is casualty.
Ranged and support units withdraw, whilst JF decides to attempt a ranged feat against Gurak.
Alas, incompetence is contagious and he fails both tries, thus he joins the rest.
Gurak's Horde
- Scratch
Black orks and orkboys sandwich JF's swordsmen, killing two of them, while losing the orkboy officer.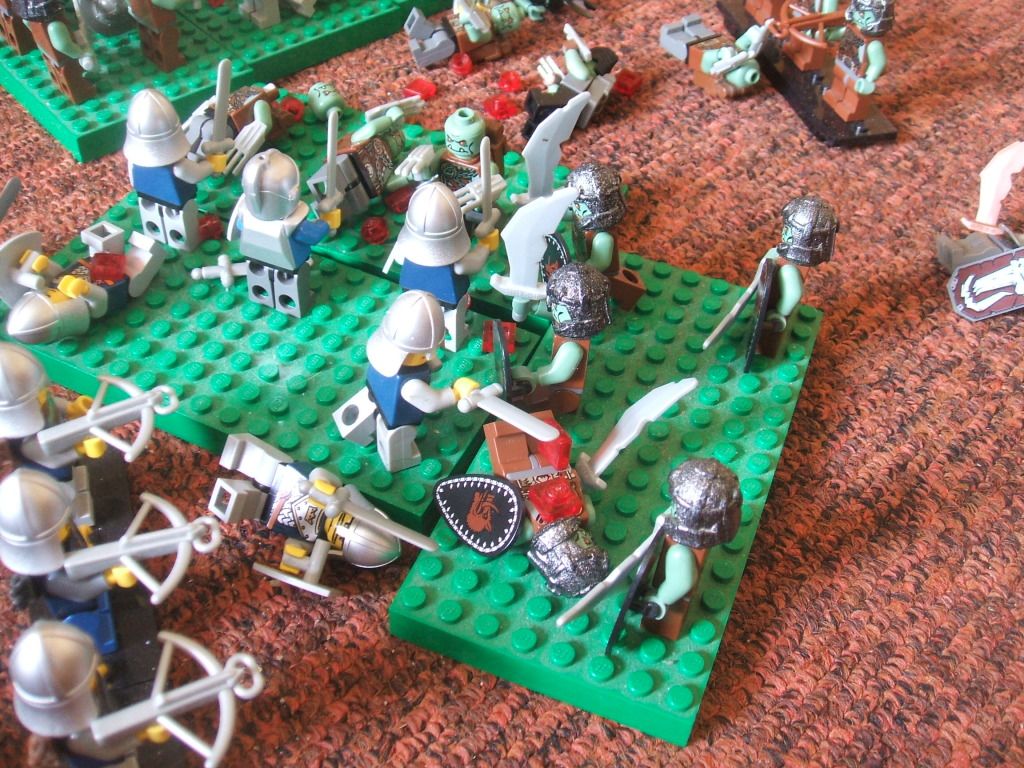 On the other end, the last berserker and orkboys gang on 2v1 at the swordsmen flank. Sadly they fail miserably and one of them dies from a counter.
To make up for that, crossbow-orks kill two crossbowmen.
The other group of crossbow-orks move away from the looming threat of Falx, in the meanwhile Gurak rushes in!
He murders a swordsman and puts his head on the bannerpole, enhancing it into a ridiculously orky banner (+1skill for other units within 2 inches of the wielder (not for the wielder itself), -1 skill for the wielder, +1 skill for enemy units targeting the wielder).
Prince Albrecht
- lawmaster
Battle cleric enhances the swordsmen with +4 armor until the next turn; the crossbowman officer kills the last berserker.
Swordsmen and the Prince both reposition themselves, however they decide not to attack yet.
Falx
- Zupponn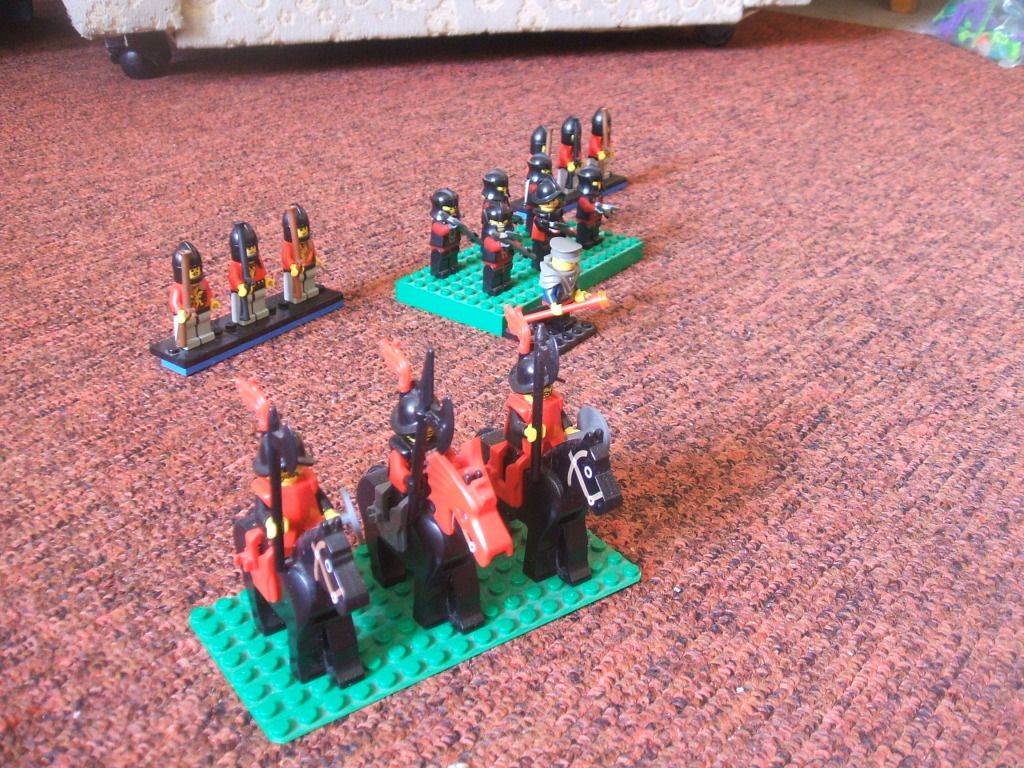 The invaders start advancing towards the battlefield.
As the round starts to finish, sound of creaking wheels could be heard:
Ork reinforcements have arrived! (Scratch)
Overwatch and kills:
Bragallot - 6
Scratch - 7
lawmaster - 3
Zupponn - 0
Depending on how future rounds play out, I'm considering introducing another SECRET FACTION by the end of Turn 5. Let me know what you think about that; yay or nay?