This is mainly overviews.
Archie and Veronica are being interviewed by the Guests. Apple.
Angus is tinkering in his workshop.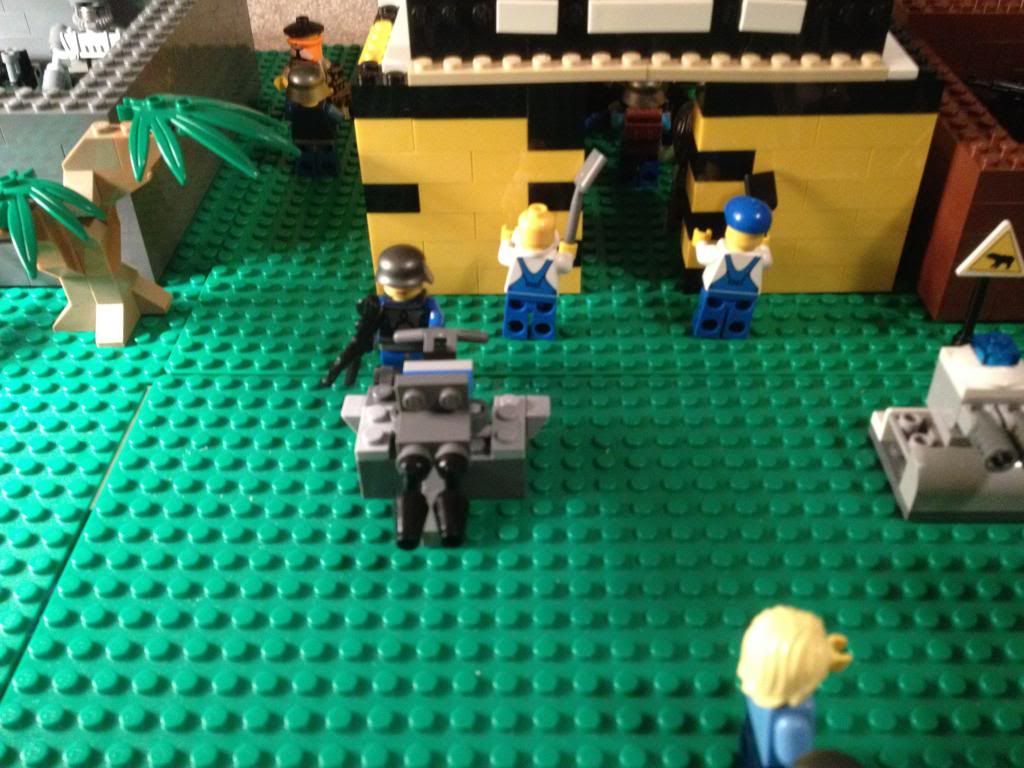 The Cheese n' Chikin' bar is being shoveled into a Bavarisch-Kultur establishment.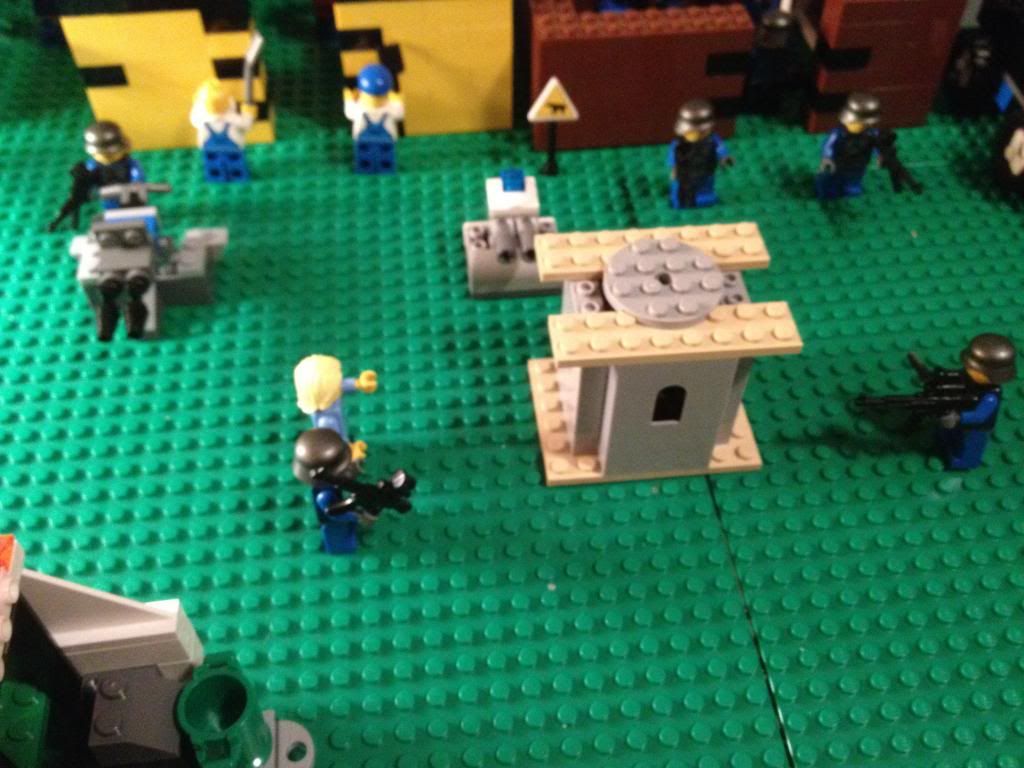 Ted and Skyler, a mysterious box and others.
It seems the owner of this establishment is being used as a robotic standee.
Boris the Blade's shack is being searched. So far nothing has been found.
A sniper is in the tower. Probably nothing to worry about.
It looks as if a few peach rebels have decided to tell the occupying Bavarians what's what.
Oh, thank you Notalya(Reserved for Natalya
AF
.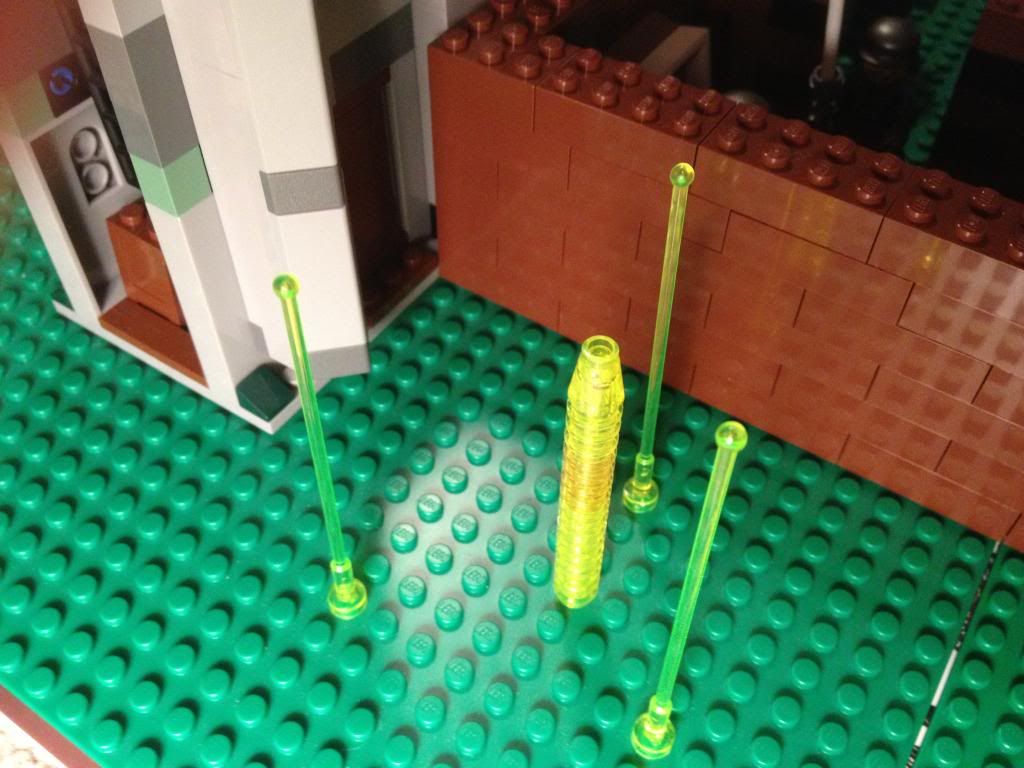 Our heroes warp in behind Boris' shack.
STREET SMARTS: There is a drug dealer in the alley between the Brits' house and the Chikin bar. Boris the Blade is a notoriously hard to kill arms dealer. He is the most powerful criminal on the map.
WEAPONS INFORMATION I FORGOT TO MENTION: Clara is wielding two size one machineguns. Michael-George Bluth(does anyone get that reference?) has a cornballer (thousands of way to kill people with it). Kelvin has a size two rifle. Austin has a laptop. Jacob has a pistol.
Please put your character's name in your orders so I don't get mixed up.