Round 4
Maloch's Victims
- Cytheran
The Reaper and skeleton's attempts to attack backfire as the skeleton is destroyed and the Reaper narrowly escapes damage.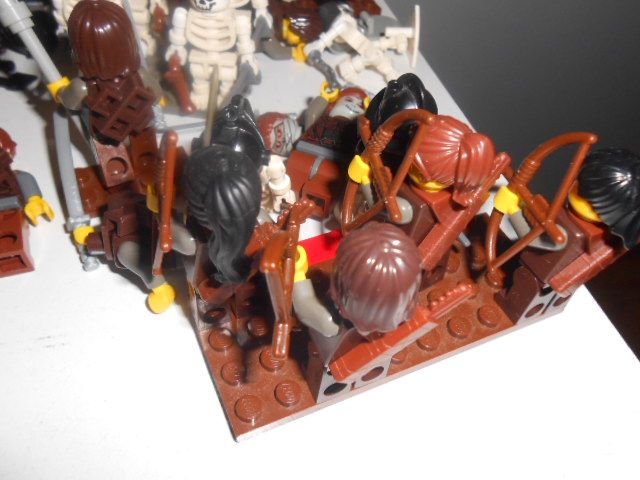 The mages levitate and chuck corpses into the archers, which is pretty awesome, but rolls are too low to kill them.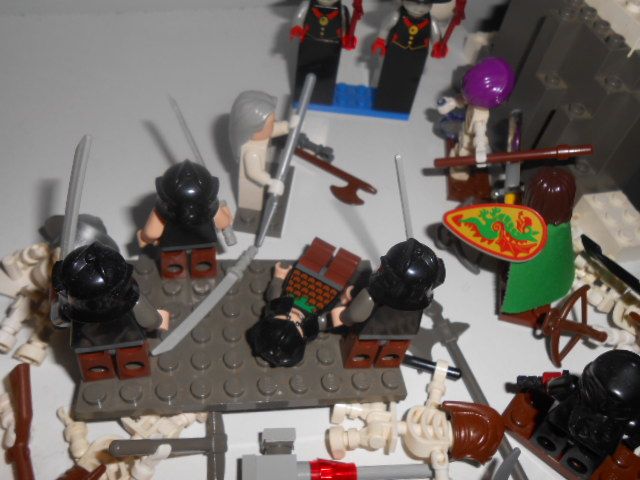 The Reaper tried to cast another spell... which fizzled.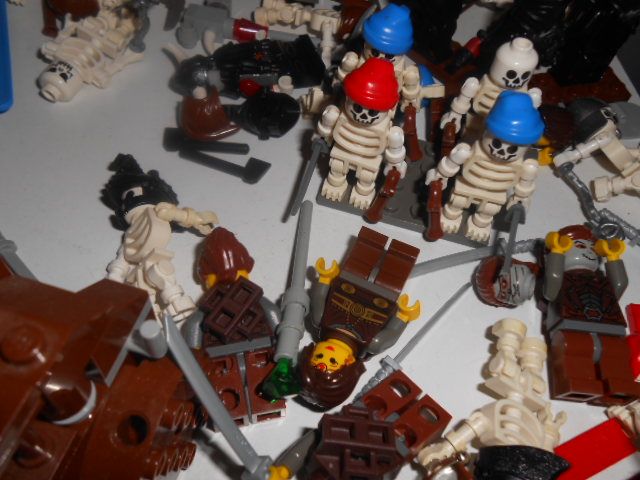 Nimra is cut down by the skeleton pirates.
The magi however dies to a counter.
The pirates move on towards the catapult.
Woad Elves
- Scratch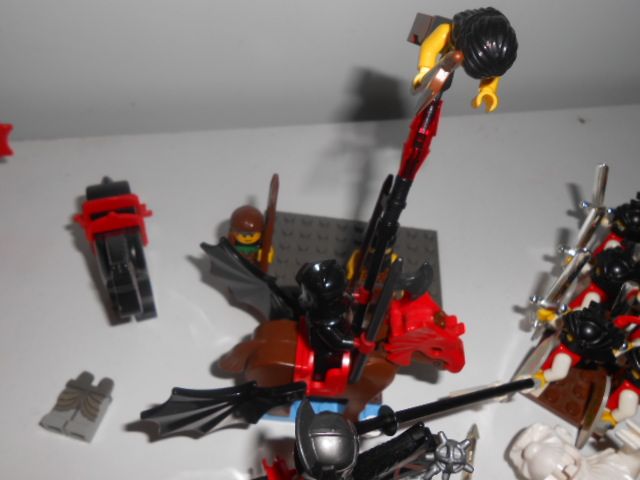 The axemen try to charge Maloch, but the demon merely laughs and impales one.
The catapult misses.
Swordsmen take one HP off the White Reaper.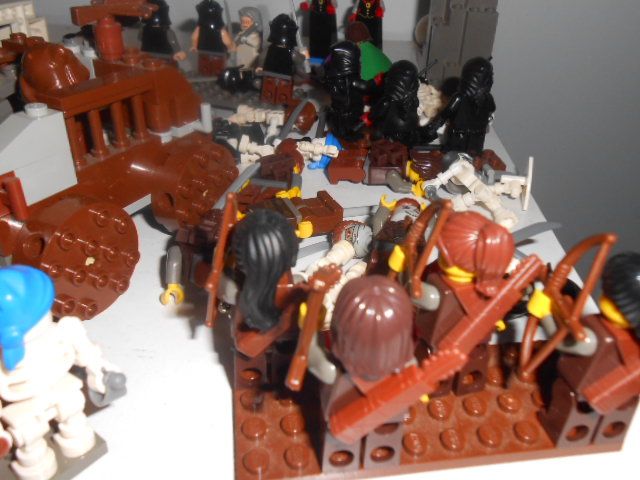 The archers shoot at the dark elves again, and hit, but they don't die so easily.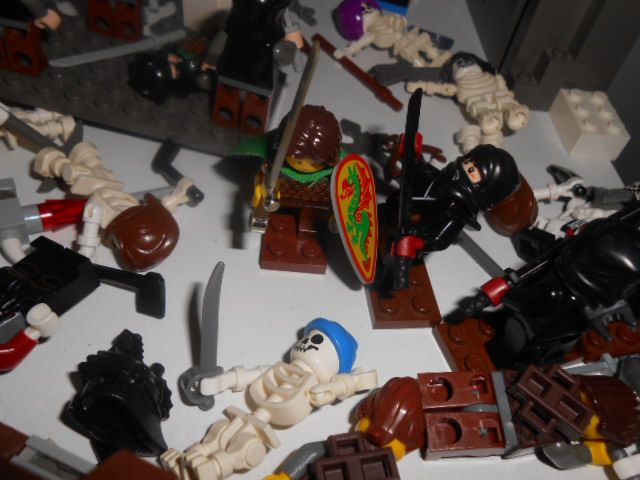 Landor tries to run at the pirate skeletons, but one of the dark elves trips him.
He falls on his face, losing his grip on his weapons.
Maloch's Elite
- darkpaladin
Two crossbowmen are lanced.
The others are finished when the unhorsed demons and last fire wraith come in.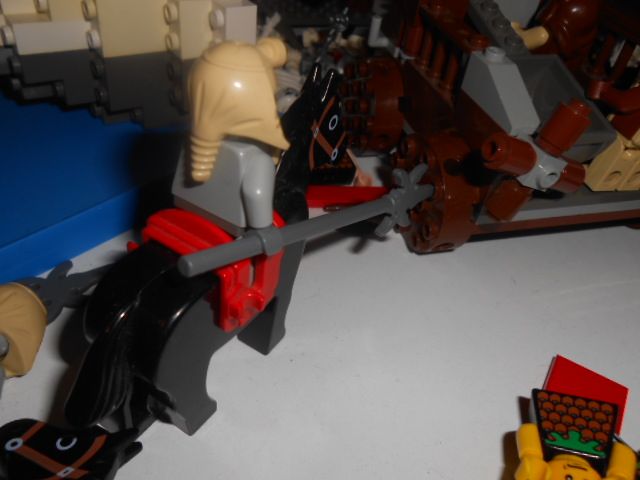 The last temple warrior charges the catapult, and hits, but doesn't deal enough damage.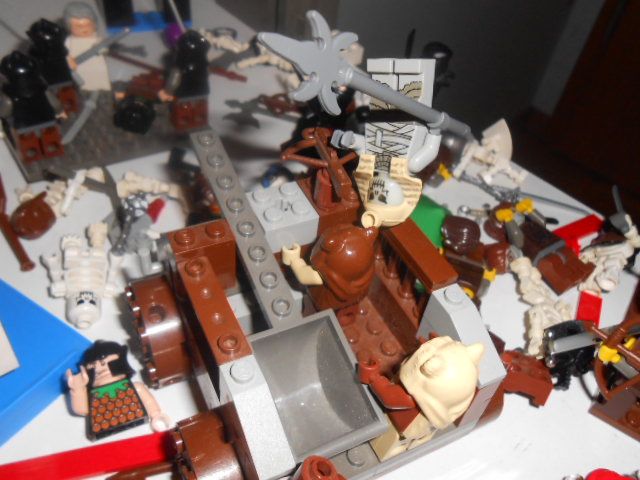 The physical opposition actually sends him flying.
Luckily he has a soft landing.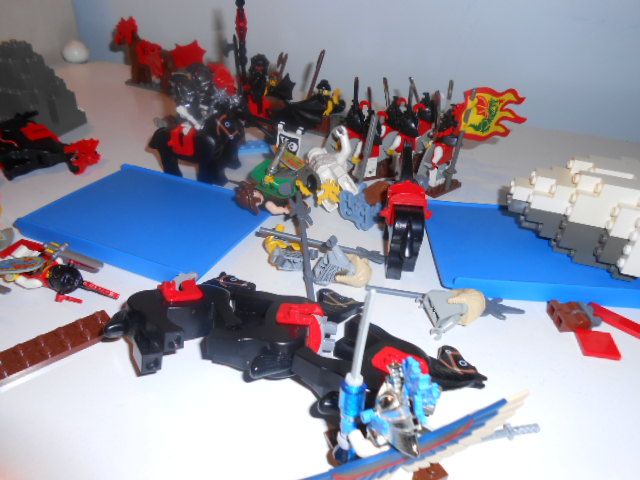 Maloch: "Hey, you know those horses are explosive right?"
Skaie: "Wha?"
Horses explode near Skaie and the WDK's, but Maloch, too, suffers low damage rolls.
White Dragon Knights
- lawmaster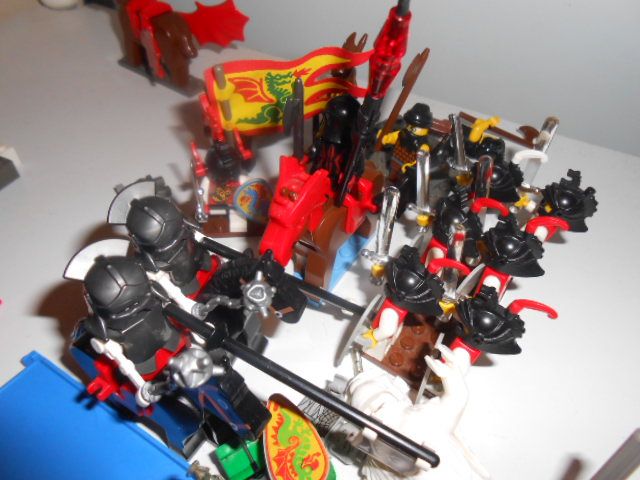 The longswords chip an HP off Maloch while Brockram sneaks around...
... and beheads him!
Skaie
- Silverdream
Skaie flies around...
... and falls on his face.
Dark Elves
- PlutoniumDeath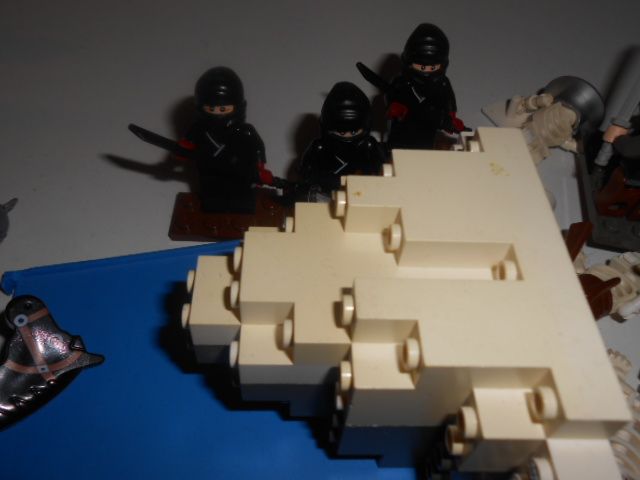 The Dark Elves, tired of being tickled by arrows, search for cover.
Aftermath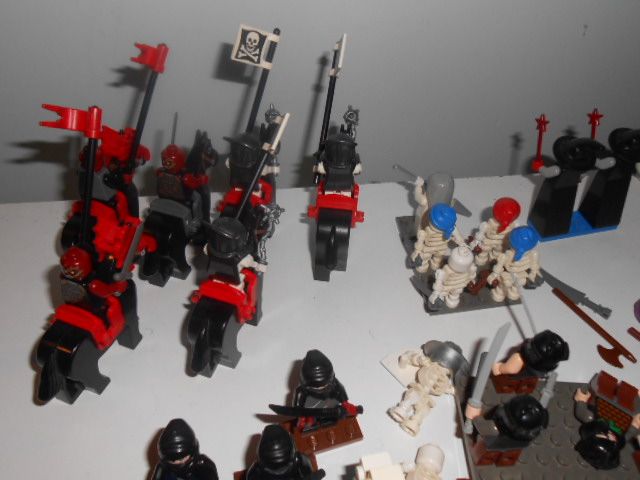 With Maloch dead, the Woad Elves' objective is complete, and the undead retreat in disarray.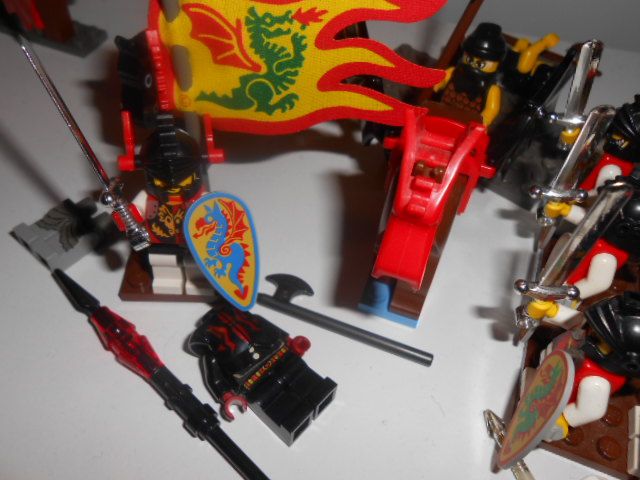 Brockram: "THE
BANNER CARRIER
PREVAILS AGAIN!"
WDK: "Sir, where's Garth?"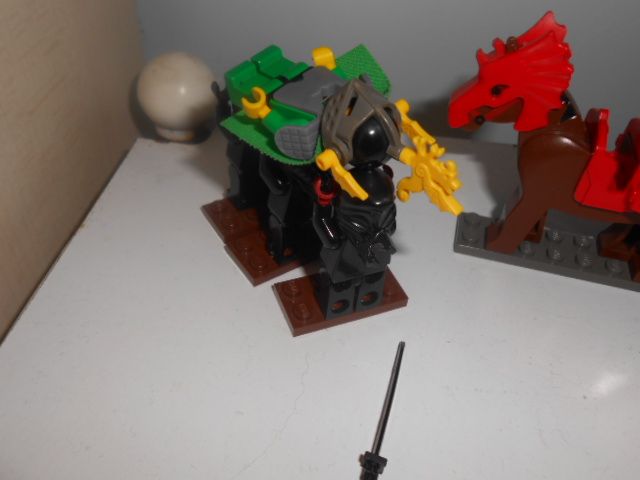 "Um..."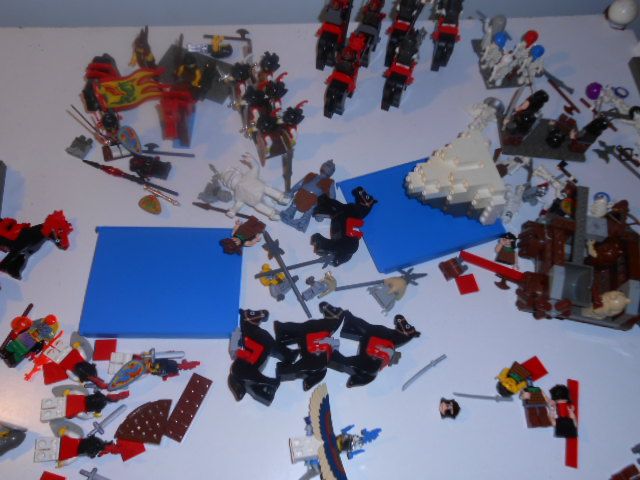 Carnage shot.
The survivors gather and confront each other...
Landor: "I must thank you for your help, warriors. Without you, we would have definitely been overrun. You should come with us to our village. My mother is in dire need of healing, and you may receive the same."
Brockram: "Tempting, but I can't accept that offer. The undead took my commander. I have to get him back."
Landor: "If you come with me to our village, I'll tell you about the history of our people, and the undead, which is information that will be vital to you. You cannot defeat what you don't understand. Besides, you'll never catch up to them. They know the area and travel faster than even your horses."
Brockram: "We'll see about that!"
WDK: "Sir, he's right. We've lost too many men to push on. If we go with these elves, perhaps we'll be able to regroup with some of our other forces. Besides, these elves could be powerful allies."
Brockram: "Bah! You go, then!
The banner carrier
will not leave Sir Garth to his fate!"
And so, Brockram journeyed further North, following the trail of the dark elves...
While Landor led his people and the remaining dragon knights to the South-East, towards his clan village.
So, that was that. Bloodthirsty dice and a small map made for a rather short game, but at least there was a lot of carnage. Victory to the Woad Elves, pretty much a draw for everybody else. Since I just realized I misinterpreted darkpaladin's orders a little bit (I forgot to retreat Maloch and have the skeletons attack), I chose not to count it as a defeat for him.