Ok, I believe I've waited long enough...
Round 5
Peasants
- Scribonius
The dragon suddenly plummets down, crushing Lord Godfrey, the Drakhirri champion and a Drakhirri warrior.
The mom chuckles maniacally.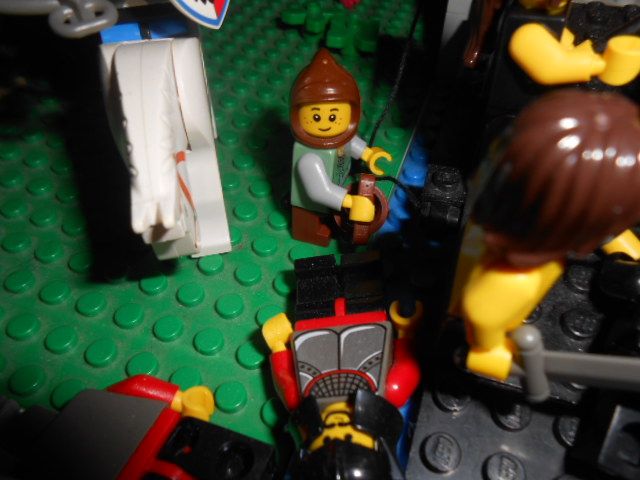 The kid readies another bucket.
Haircules and the others fall back to give way to the black knights.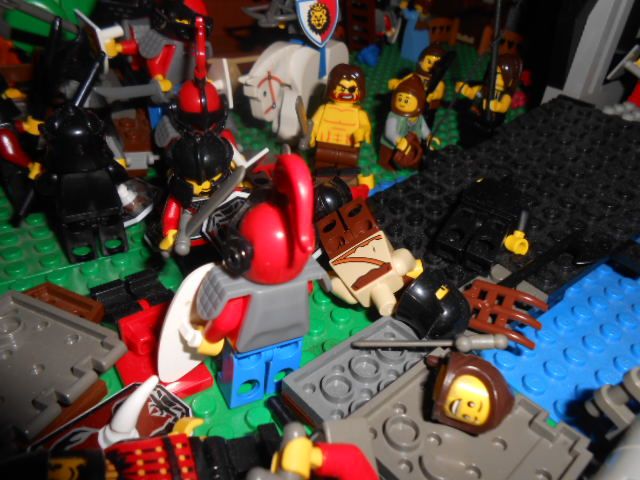 Haircules throws a sword, but accidentally decapitates pitchfork dude.
The woodcutter picks up a large axe and throws the other one, ineffectively.
"That's my horse!"
"Go away woman."
Crimson Crusaders
Sir Egon backstabs a swordsman. (
+1 xp, +1 g
)
Sir Barad approaches Fish Jesus to hear of his religion.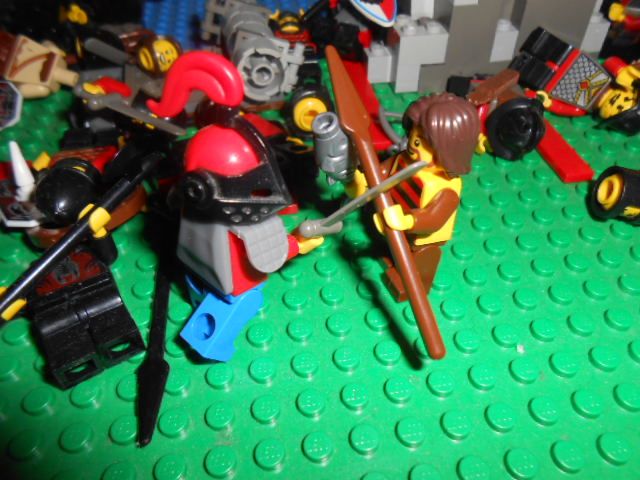 Deciding religion and peace cannot co-exist, he opts to attack Jesus.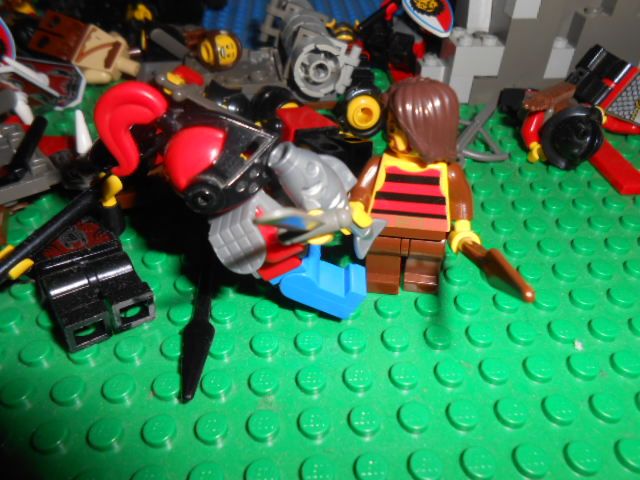 His attack is parried and he is then fish-slapped.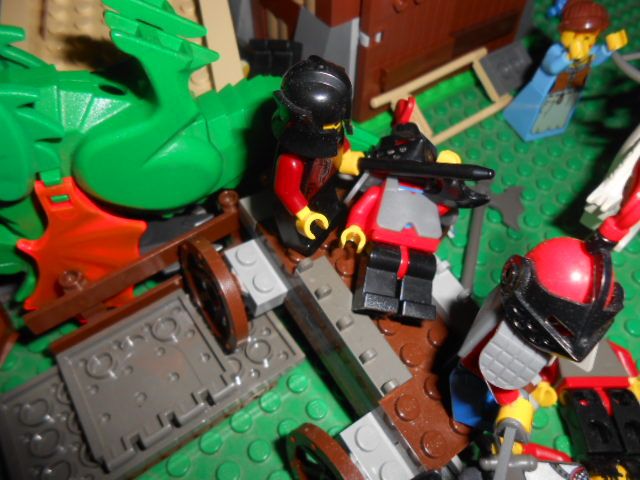 Alamar falls to a counter.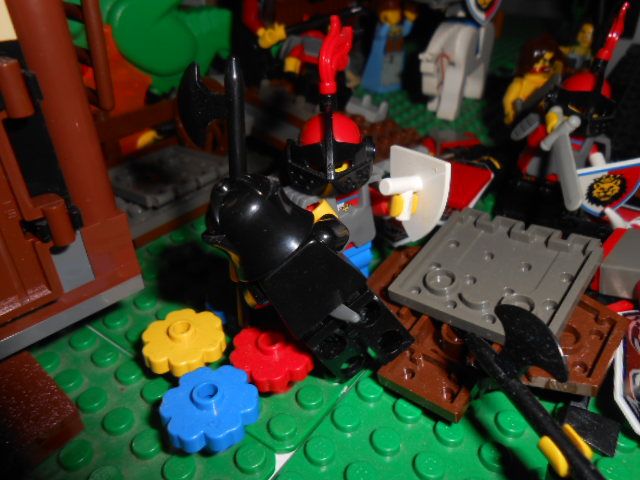 Jarvis impales his adversary. (
+1 xp, +1 g
)
Yagan fires, ineffectively.
Falx soldiers
The remaining Falx spearmen slaughter the wolf. Tough luck man, you're a size 2 creation.
The death seeker plants his axe in Haircules' face, actually dealing a hit.
Black knight
s - me
An ineffective volley is fired from the walls.
The spearmen advance, ready to crush any remaining resistance.
Since I didn't receive orders from most people, this is essentially the end of the battle.
The remaining Falx spearmen retreat in good order.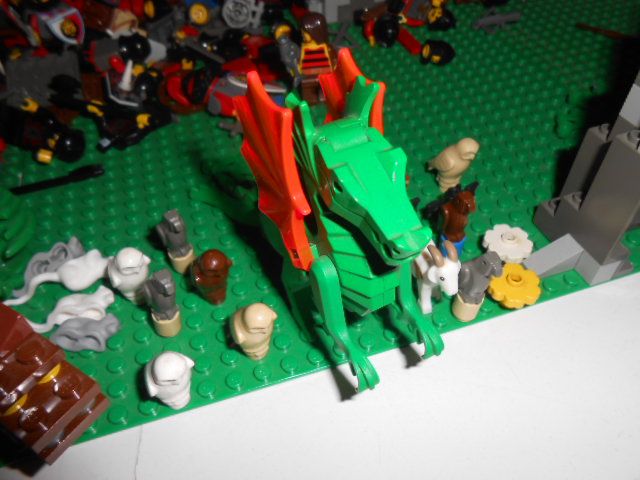 The dragon leads his animals after them.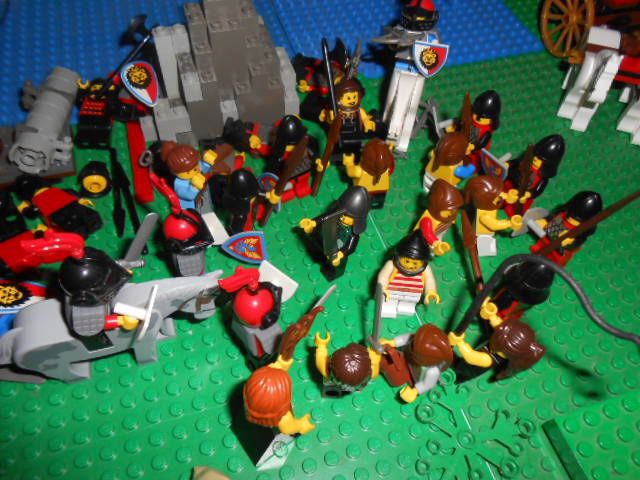 The rest of the survivors are driven together.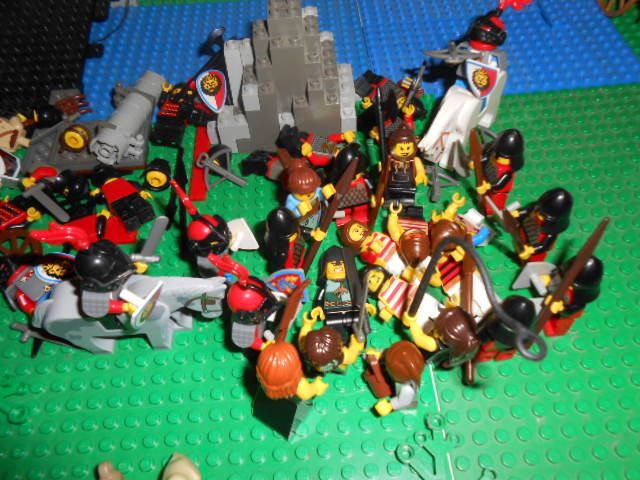 And slaughtered mercilessly.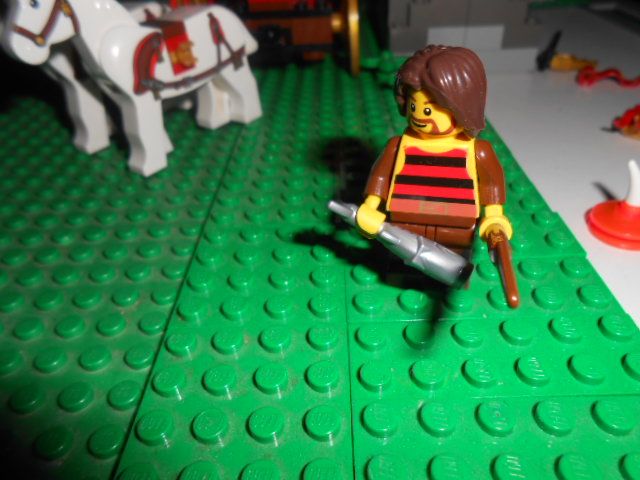 There is one survivor.
The cleric finally reaches the castle.
"Hello. I've come to preach for peace."
In a pond not so far away, the water is stirring...
GG. The next battle will be Sci-fi.