Round 5
Colonial Militia
(Scratch)
Johnny Blitzkrieg grabs Valeera by her cape...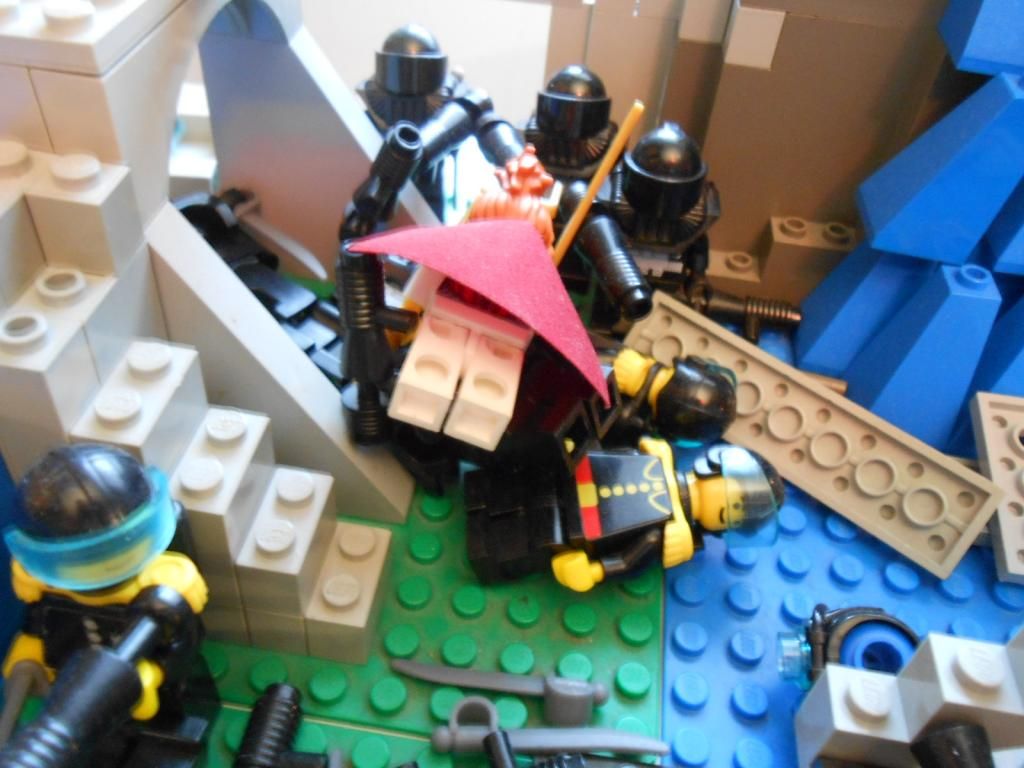 ... and vaults her into the Terrorkhan! They will take a turn to recover.
He then seizes the
OTC
!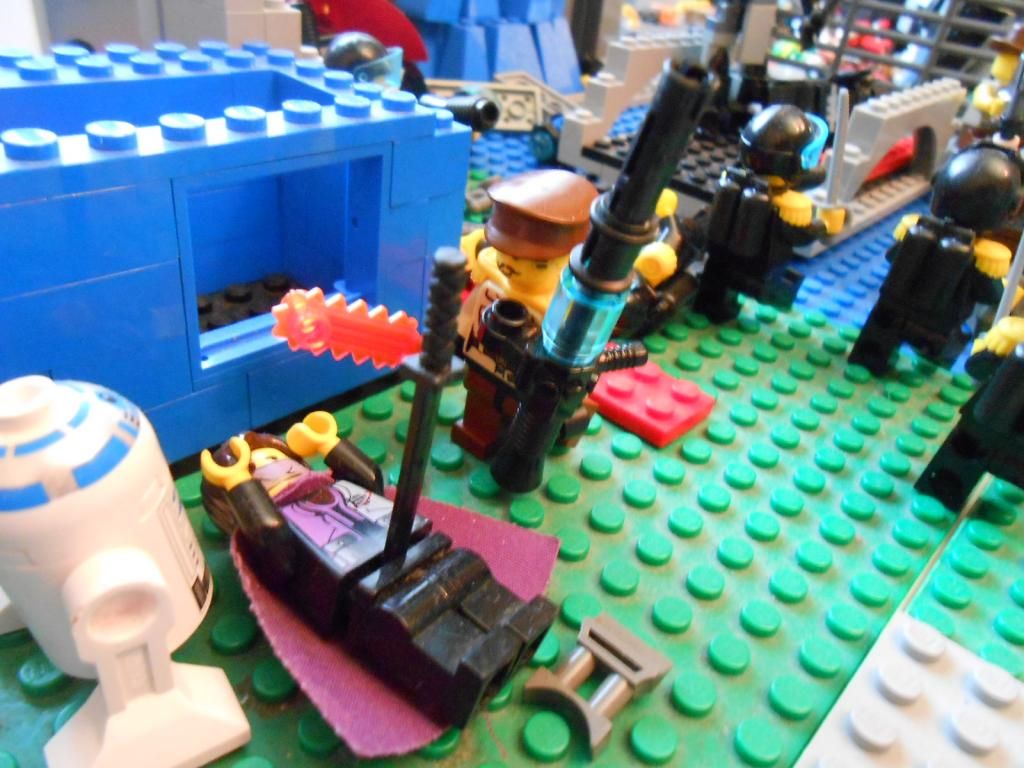 Since the nova sword is too big, he settles for a Plasma Zerreiser for a sidearm.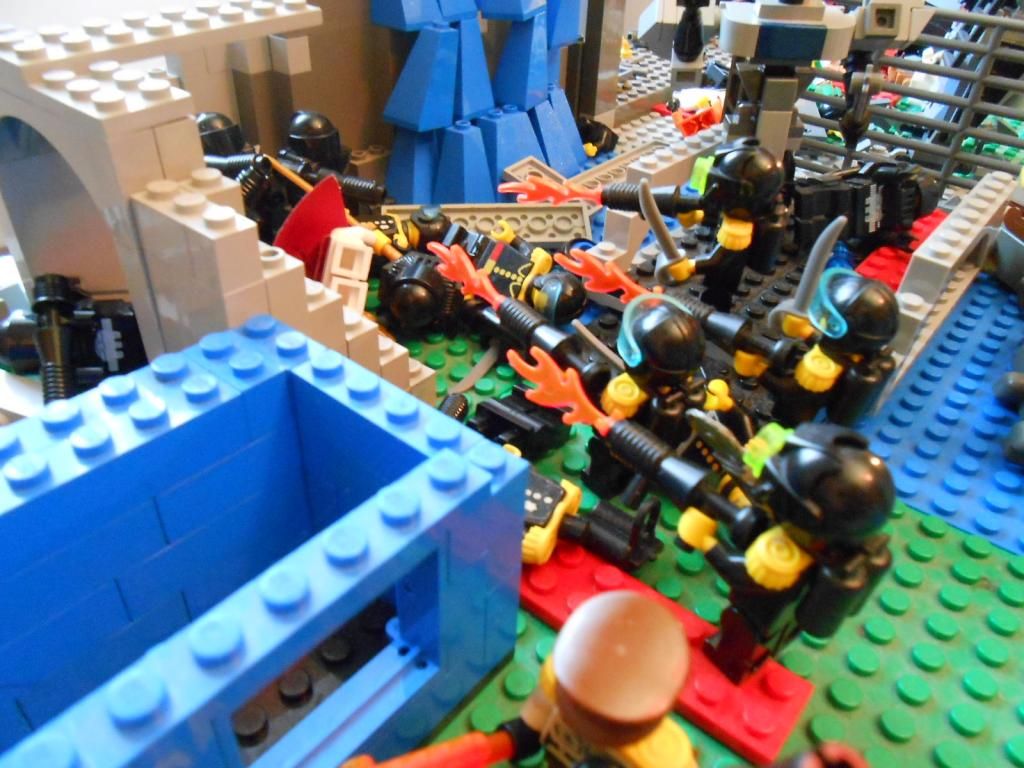 The militia fire on the downed Terrorkhan, splattering one across the ground.
They then run into cover together with Johnny.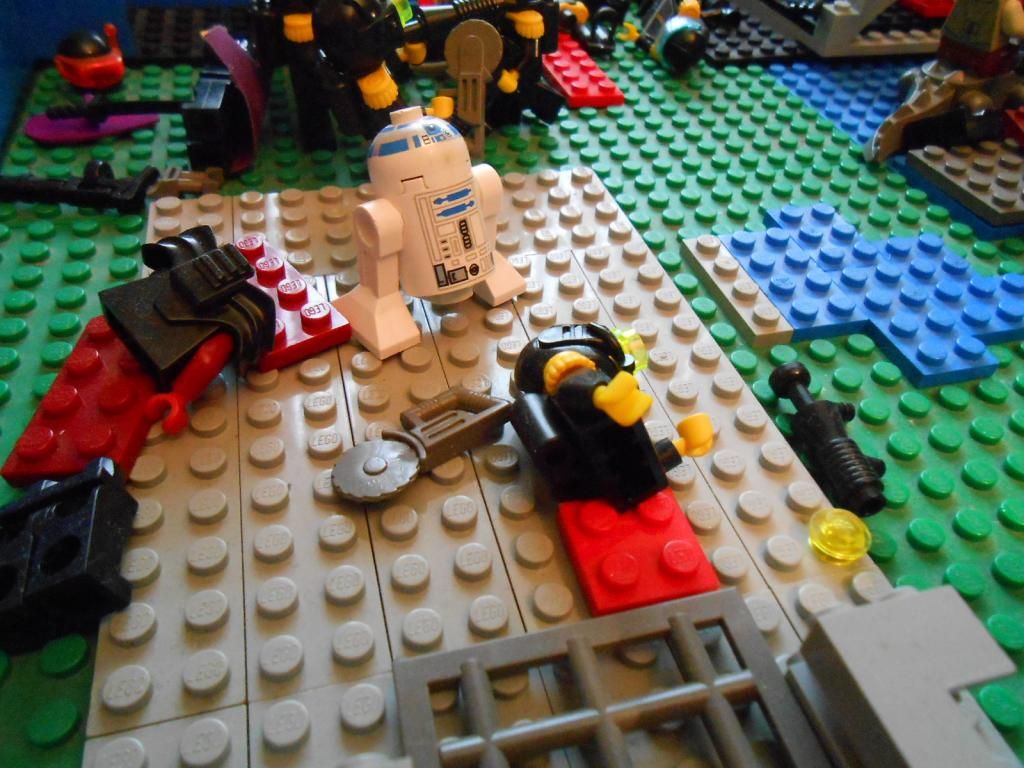 The healbot tries to heal this guy, but so far it is beyond him.
The assault trooper on top of the hyena chainsaws into the pilot's brain, also pushing the spiked horse helmet deeper into it while he's at it.
Steerless, the Hyena collapses and throws off the assault trooper.
Angelica loses an HP to the soldiers on the towers, despite blocking some of the damage.
This guy tries to shoot a crocodile 'pilot', but the pirate sits firm.
Third Army
- theblackdog
Myrna jumps down as the Himmelsjäger rush out to fight. The melee specialist is cut asunder, while the others stand their ground.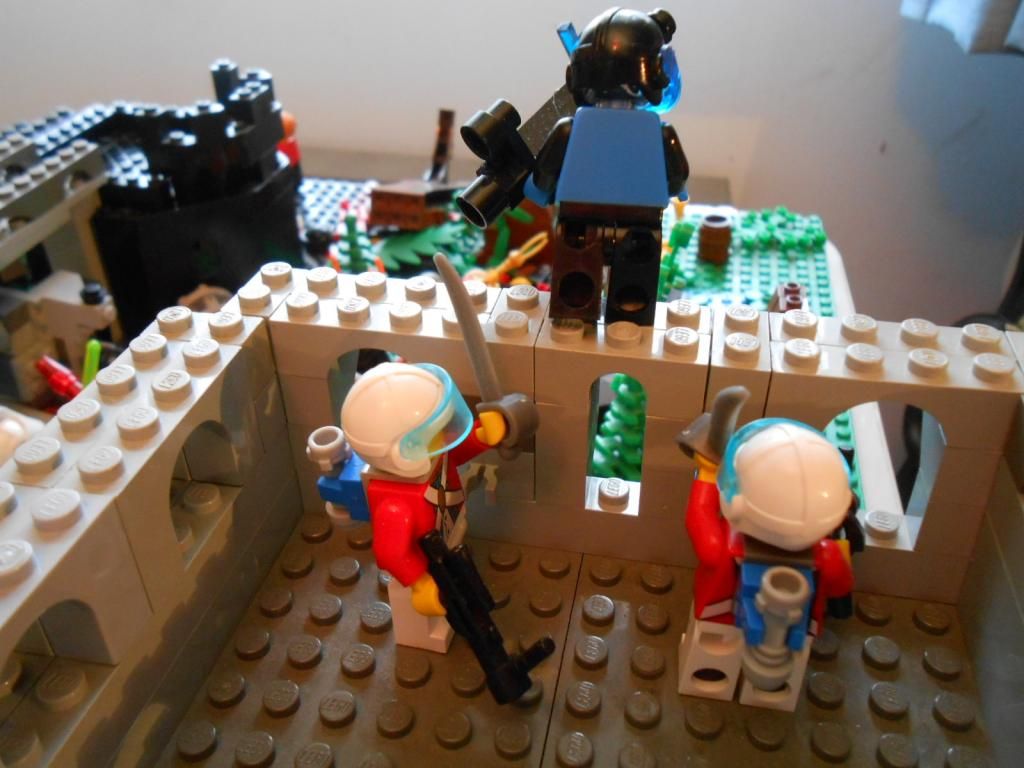 The Brittanian's sabres strike ineffectively against the Psychobot's synthetic skin as he retreats, diving down the bunker...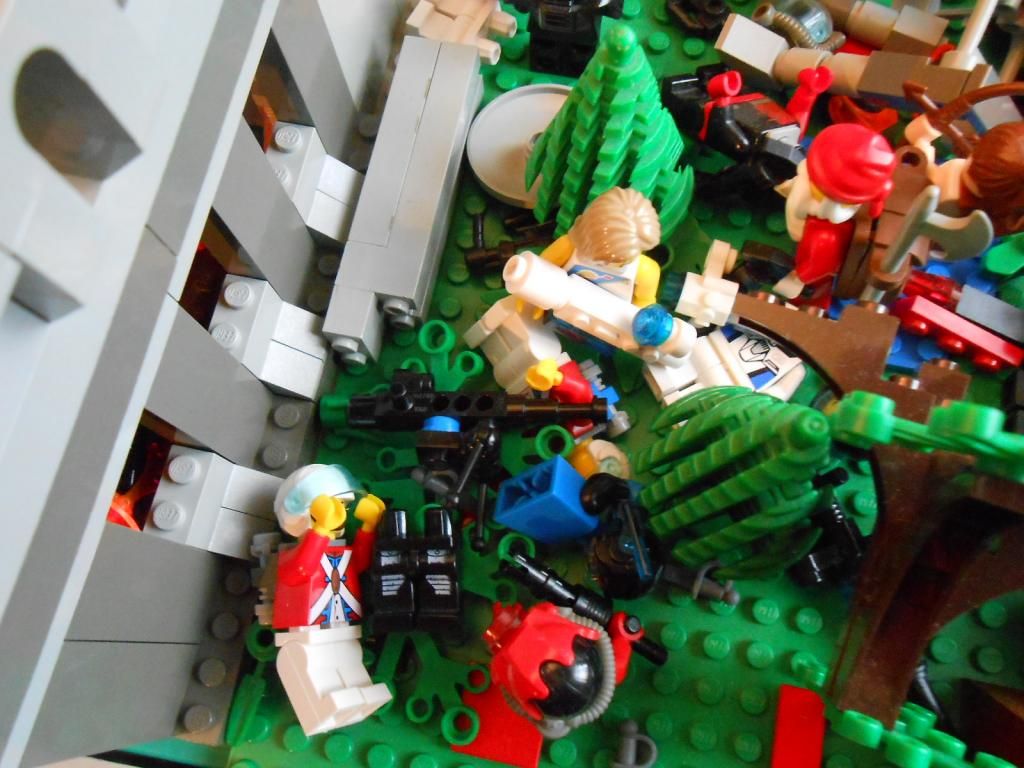 The fall breaks him, leaving the bunker to the Brittanians.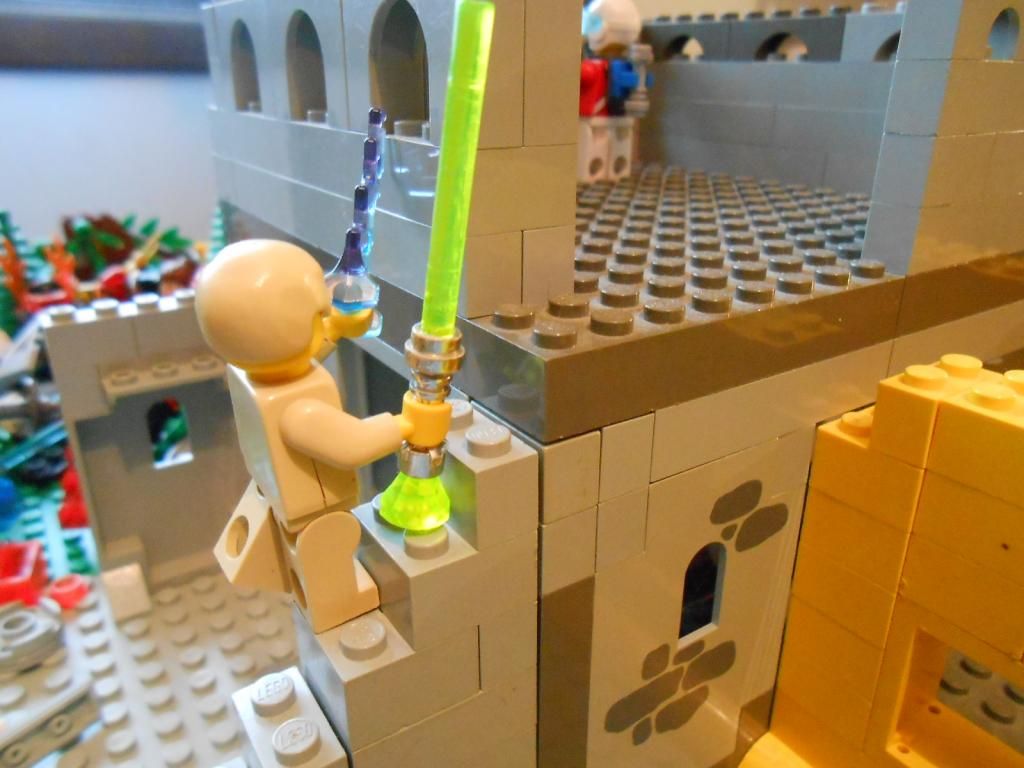 Der Kaiser has other plans, striking out with Farce Lightning as he rushes up the stairs.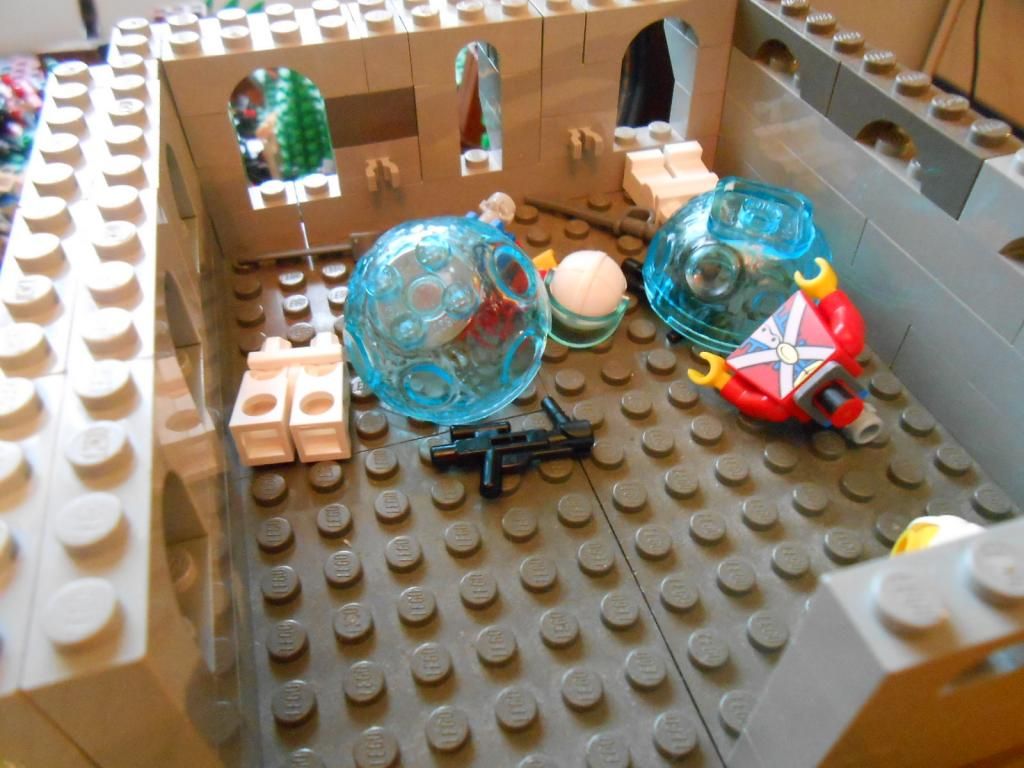 The aeronaught's jetpacks are short-circuited and explode...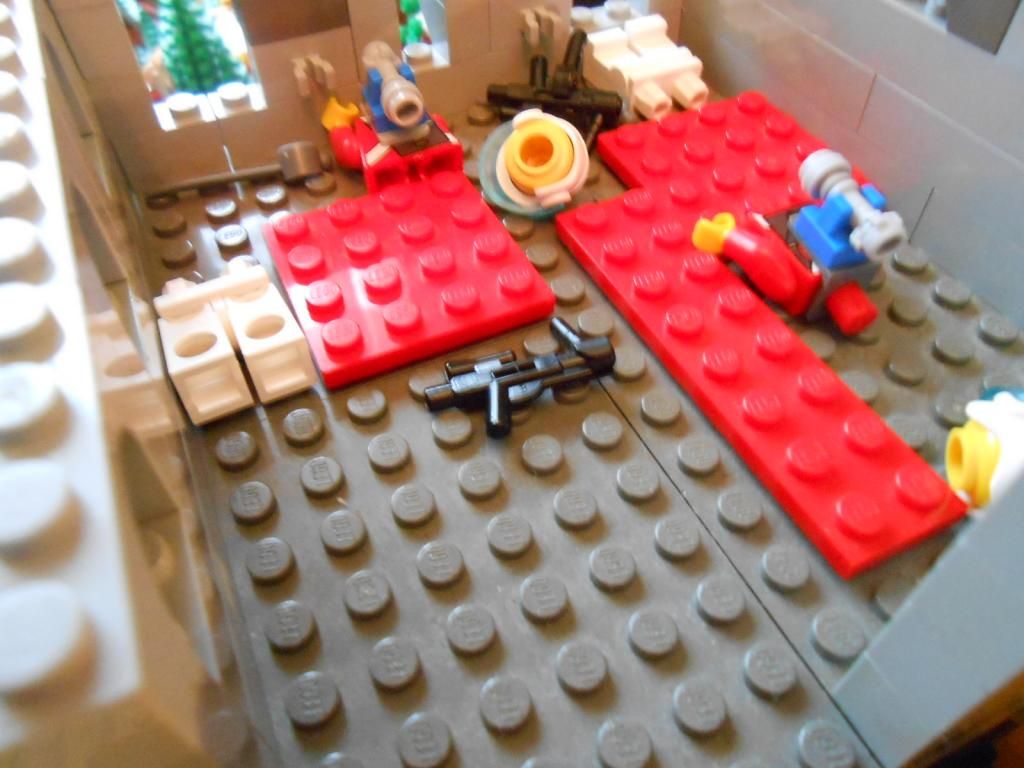 Ripping both troopers apart.
The Schattenlaufer's guns rattle and the Jackal takes heavy fire, losing an arm.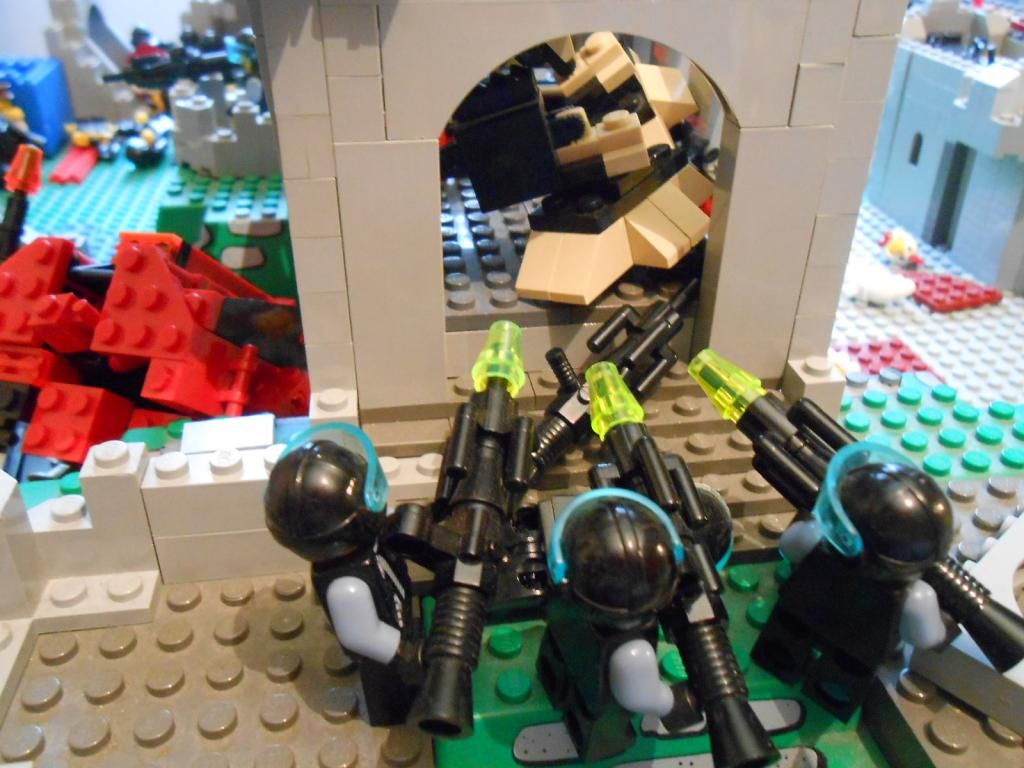 The Wolves below meanwhile concentrate fire on the Jackal's leg, ripping it off.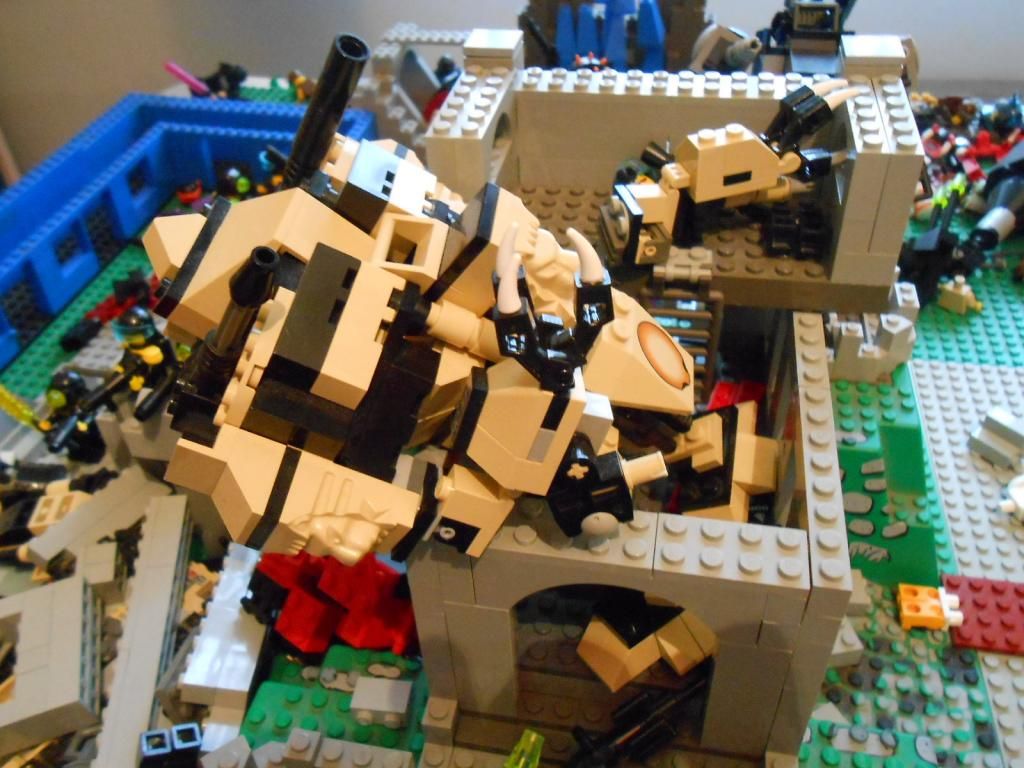 Pretty much immobilized, the steel giant crashes backwards.
This heavy has quite a ways to go before he can get in range of the crocodiles.
The healbot fails to heal. These things have been useless so far.
Brittanian League
- Silverdream
As the last remaining Brittanian, the Commando gets into cover and headshots Myrna.
Inquistadores
- Zupponn
The Jackal fights on, smashing part of the bunker down on the Wolves, crushing them.
Duchess Angelica tries a feat and gets stuck beneath the top of El Tigre.
Space Pirates
- piltogg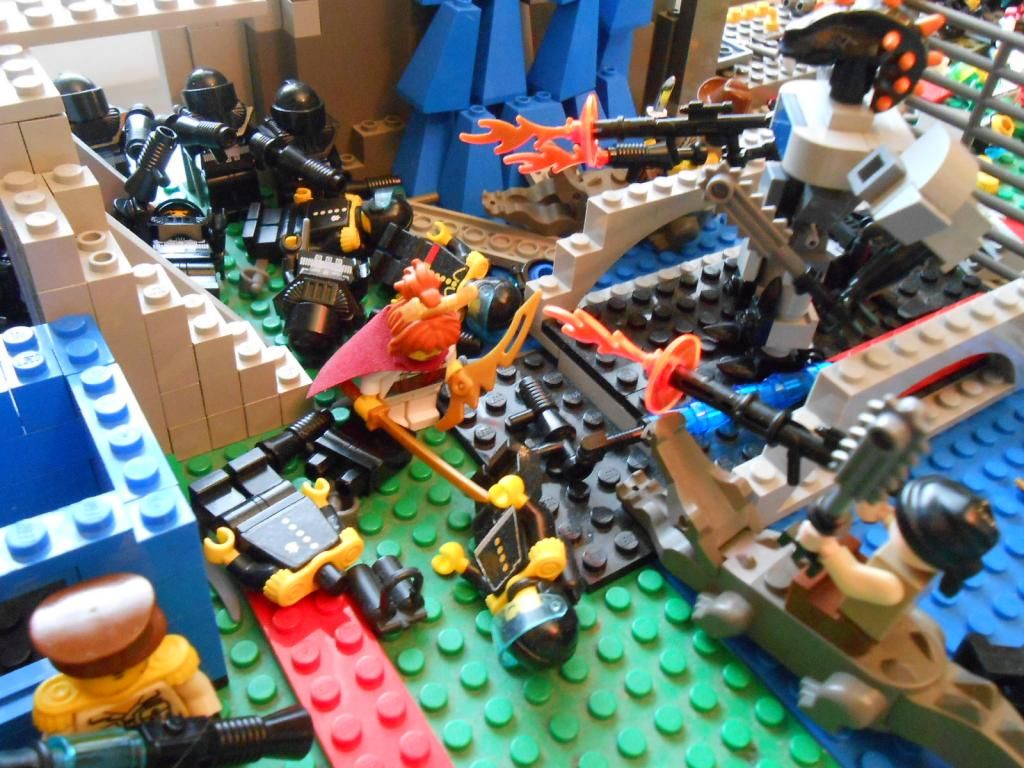 As Valeera recovers from being thrown the pirates lay down some suppresive fire, but they don't kill any Terrorkhan.
Commandos
- Apollyon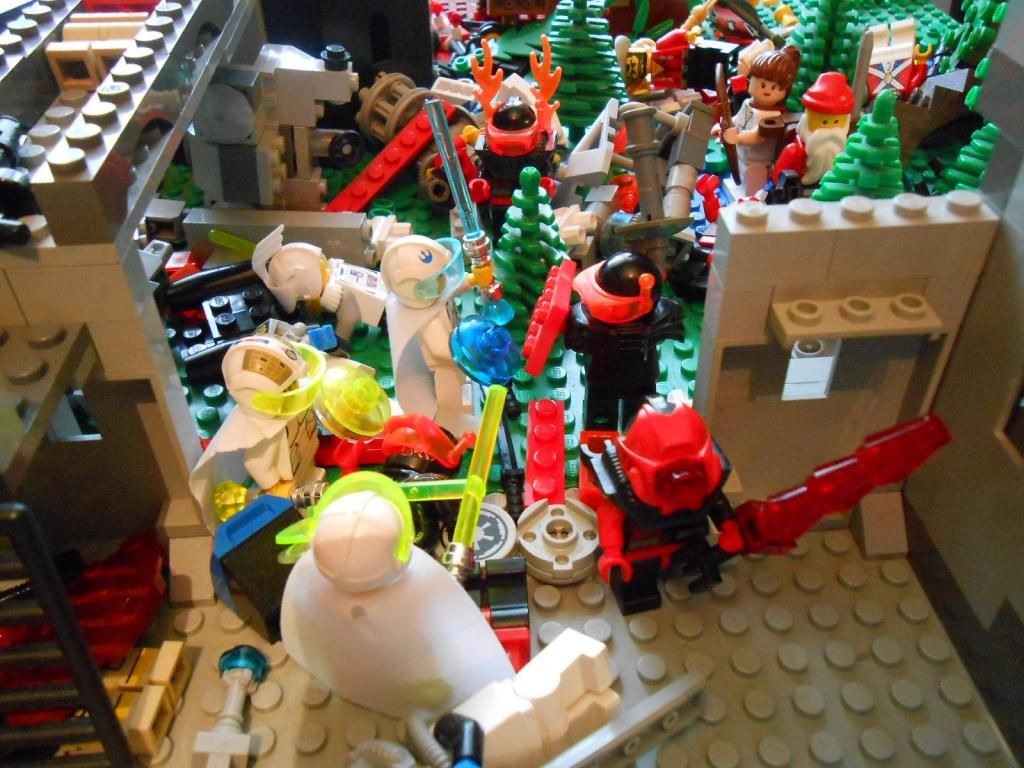 The psionic confuses one of the Himmelsjäger, the Riot Trooper bashes him out of the way and the commander rushes to confront Der Kaiser.
The Flamer, so far the MVP of the Commandos, moves up.
Immortals
- heavyfishcannon
As some Terrorkhan recover others open fire on the bridge in an attempt to blow it up, but their SMG's don't really cut it.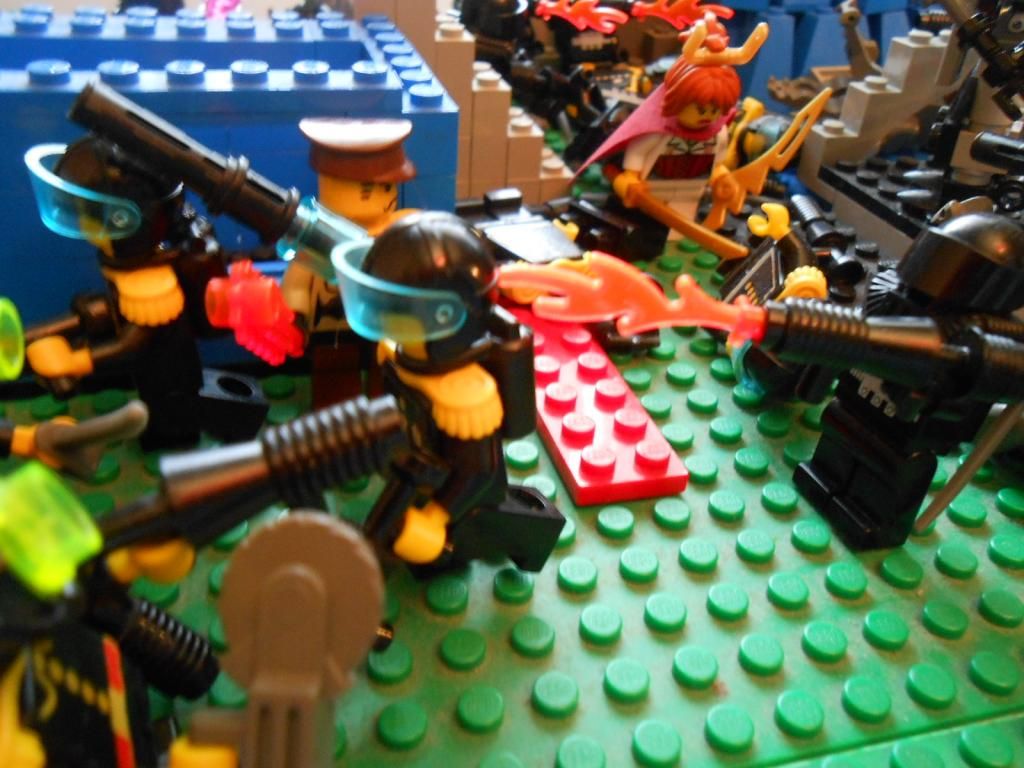 This one flies up behind the militia and shoots him in the back of the head, but damage is too low.
Manly Men
- lawmaster (npc'd)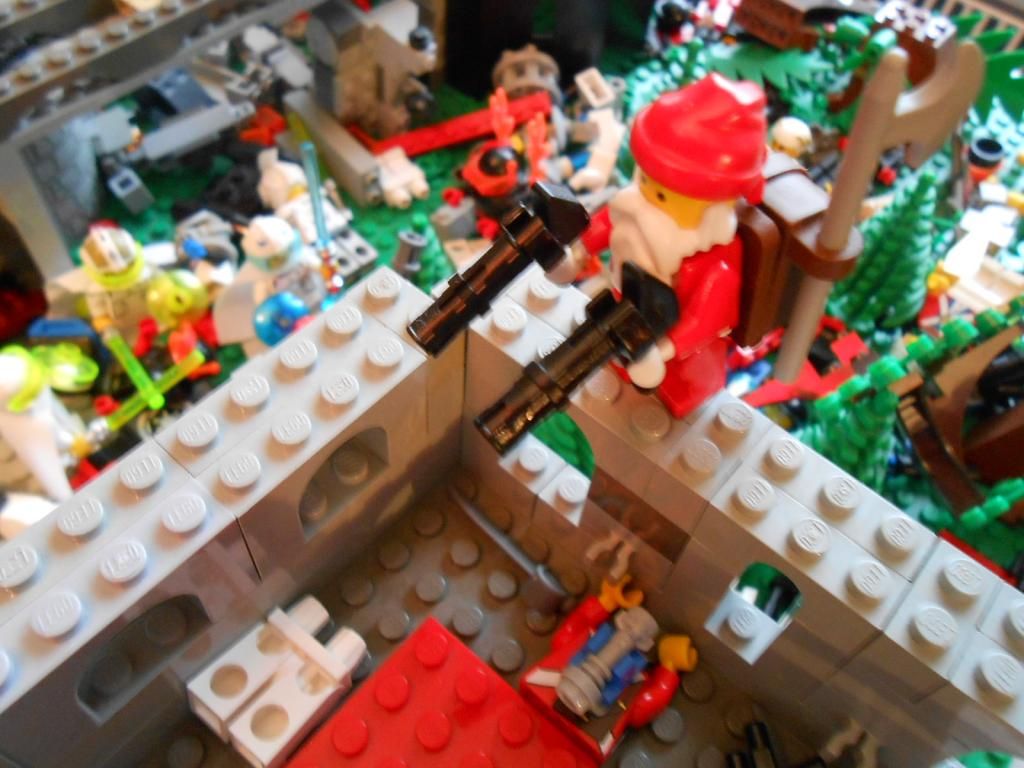 Manly Santa leaps on top of the bunker.
From his new vantage position, he fires down on a Himmelsjäger, but she parries his efforts.
Psycho Dad and the others can't kill the nearest one either despite all their efforts.
Overviews
Psycho Dad: 1/2 HP
Commando: 1/2 HP
Angelica: 2/3 HP
Crocodile 1: 1/2 HP
Hyena: 1/3 SP