Sahaquiel
Once again reserves all 200d6 of his AT field dice for defense. I don't even need a picture of this.
ZMC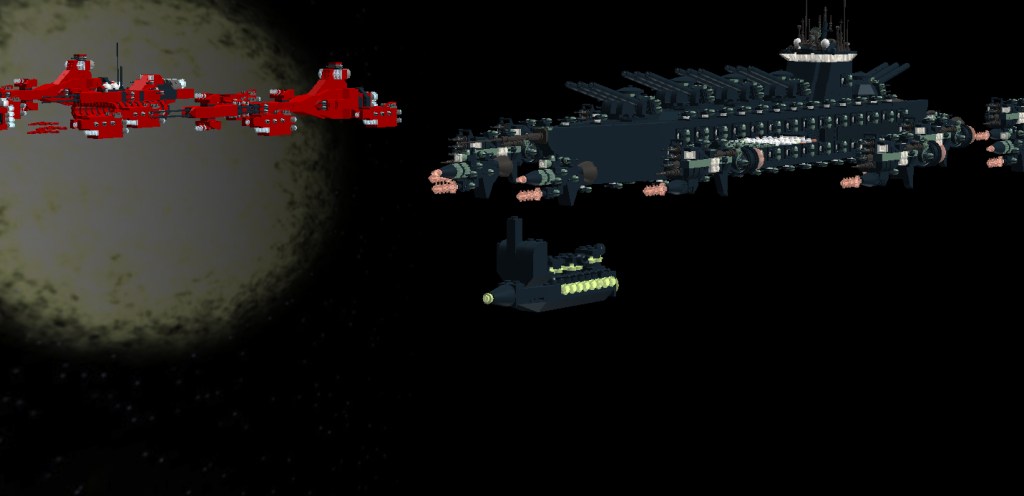 The
Finger
attempts an engineering feat to double its move this turn, which succeeds.
Praetorians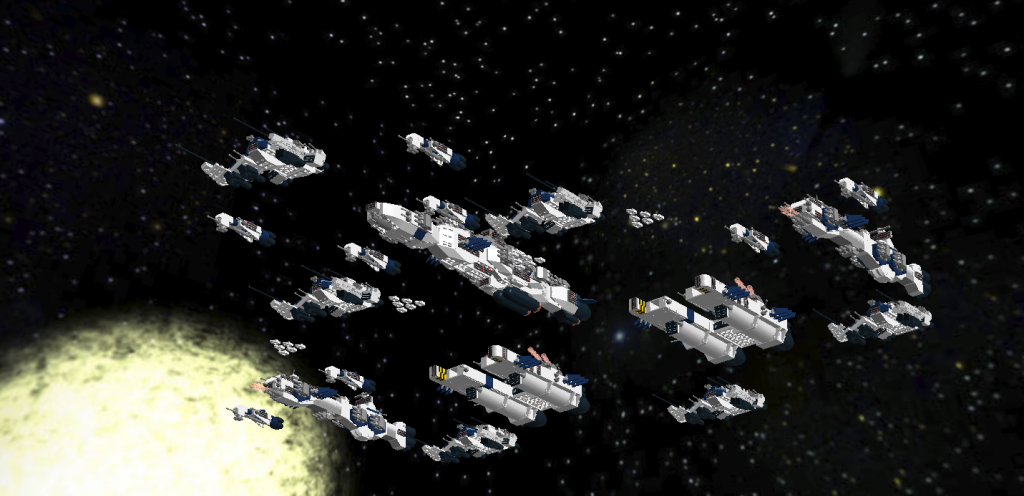 The Praetorian capital ships once again lay down fire on the Angel.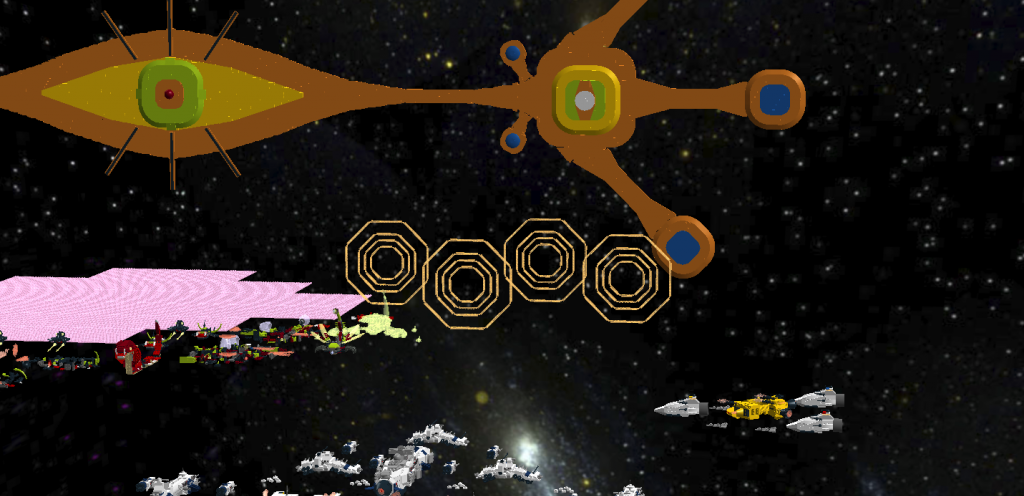 And once again Sahaquiel's AT field repels all damage.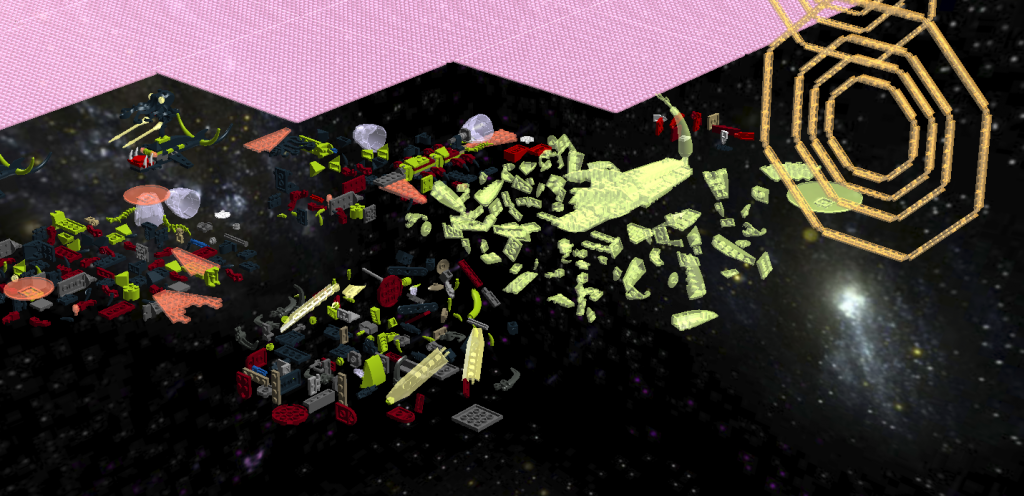 The monsters don't fare much better, the Praetorians seriously injuring the super-fleeb and annihilating its escorts.
Awesome/Commies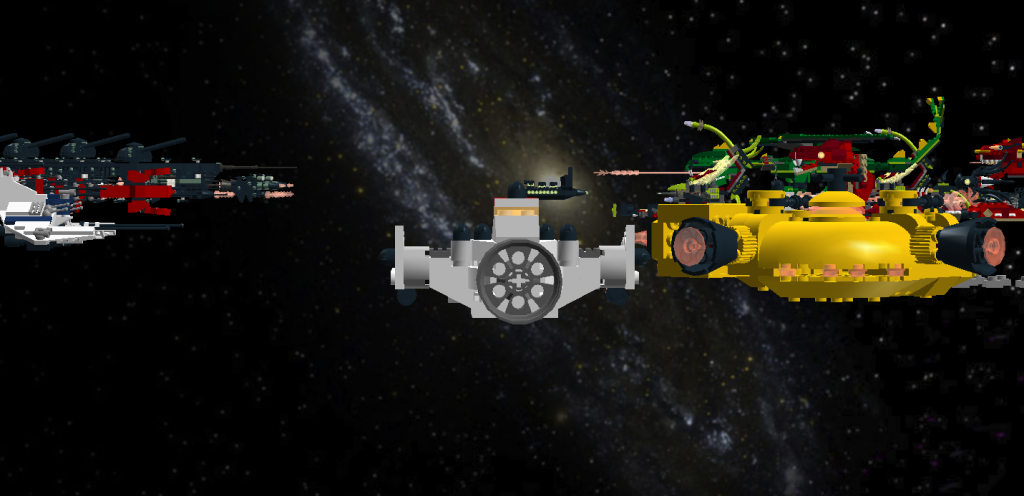 The
Love Gun
aims for something across the battlefield...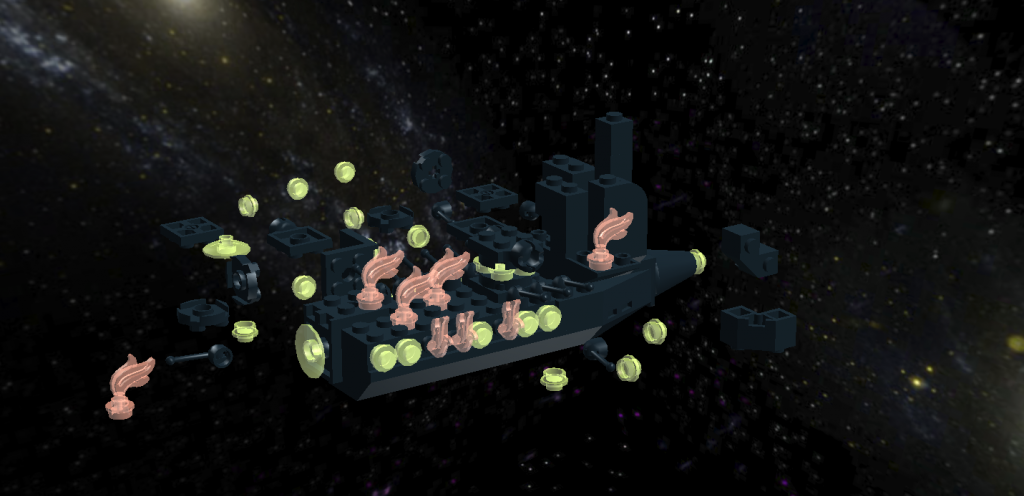 It's the ZMC
Finger
! The
Finger
loses several weapon emplacements, an engine, and generally structural damage throughout.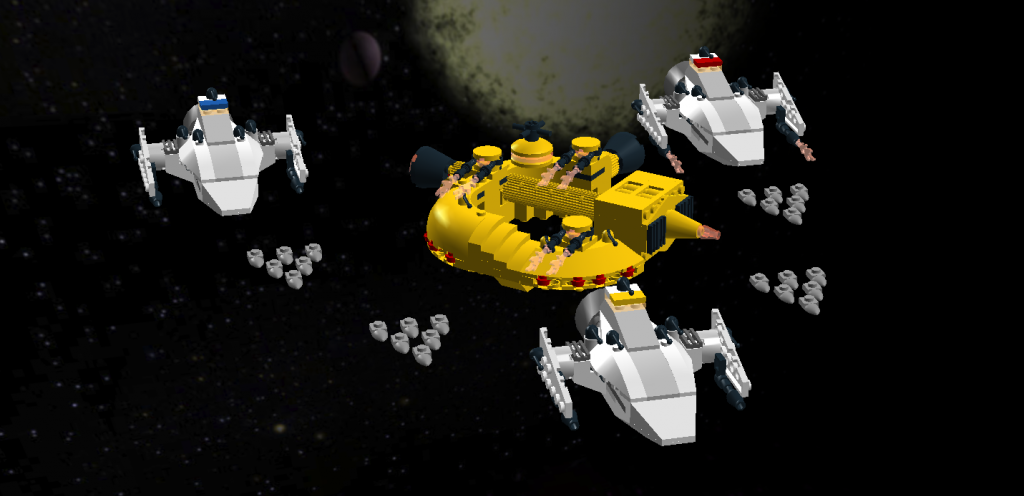 The remainder of the fleet then barrages the monsters in the hopes of beating Praetoria's kill record.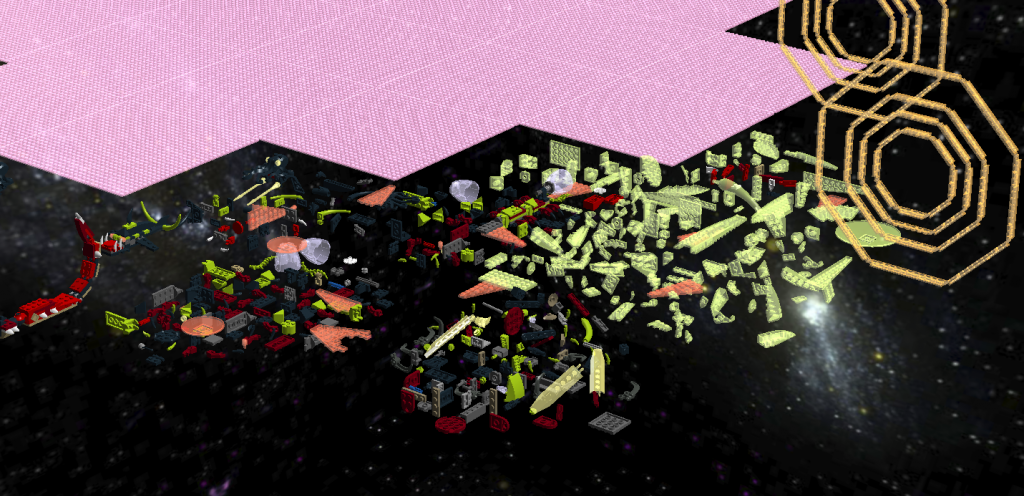 While they do succeed in finishing off the super-fleeb and a piranha, they unfortunately did not manage to regain their highest-kills status.
Brikthulhu's Minions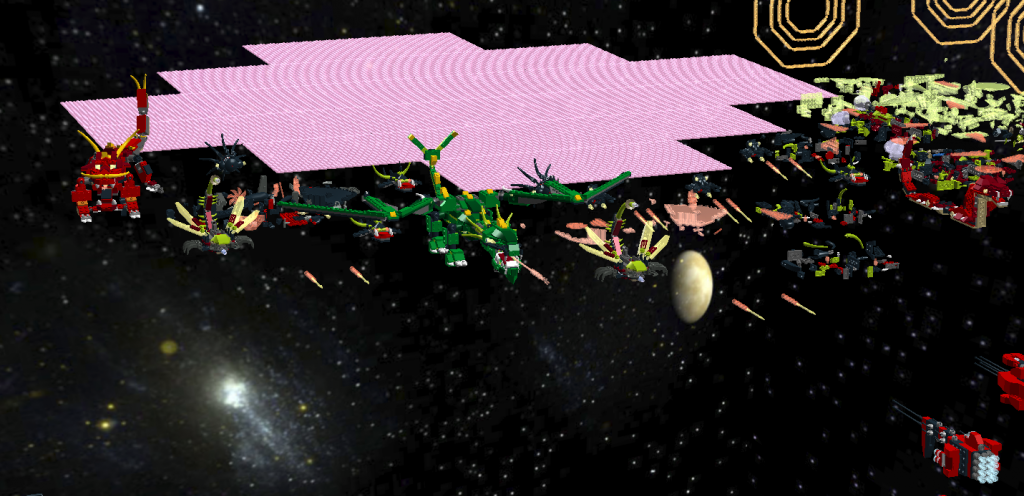 The brikthulhoid abominations fire off every last missile and laser before advancing further in a wave formation.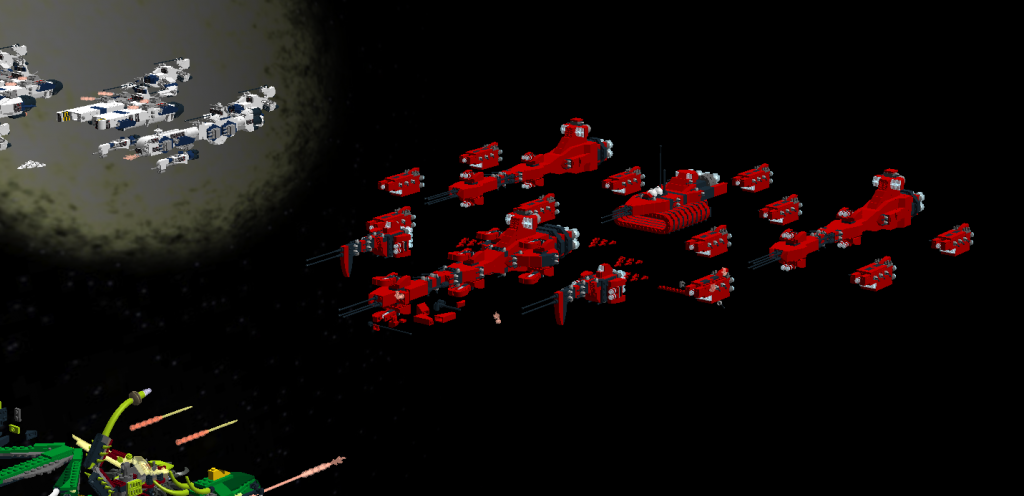 The two remaining giant bugs succeed in knocking some parts off a
Savager
frigate, while the dragon's wildly-inaccurate flame attack instead hits the
Emperor
, causing cosmetic damage to one of the antimatter projectors.
Scythians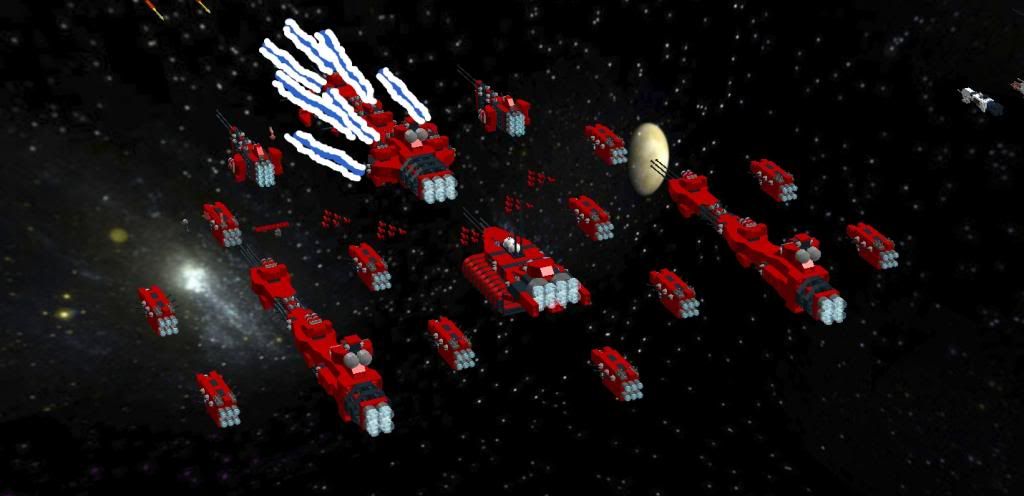 The Scythians decide to take their cue from the Praetorians and stop fucking around.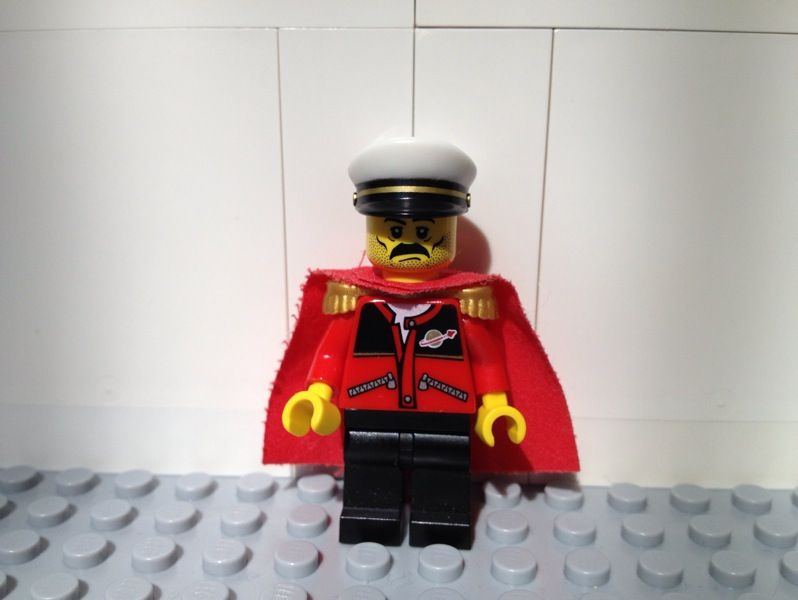 Admiral Karr: Hey Angel! I dare you to call us inconsequential, after you get a load of this!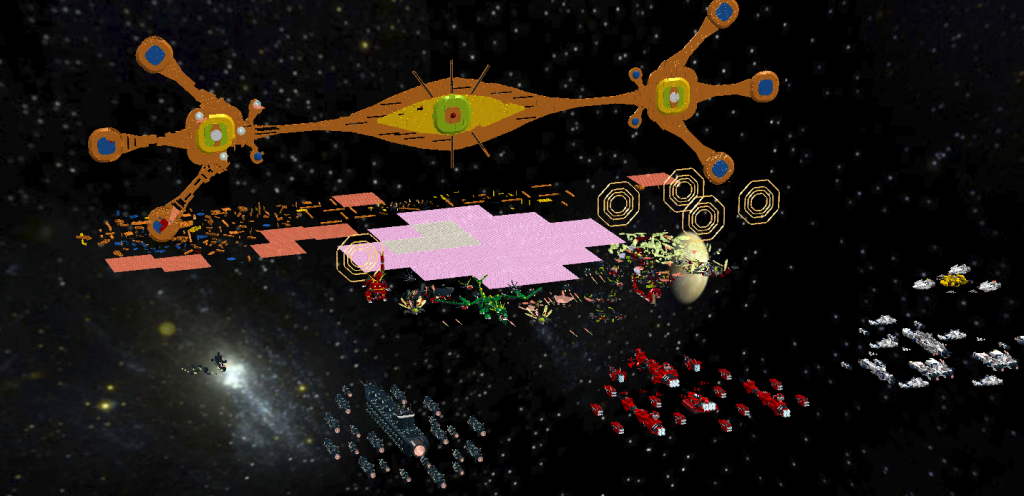 FUUUUUUUCCCCCKKKKKING LILIM
The AT field, already heavily stressed and depleted by the Praetorian's earlier barrage, had not fully regenerated yet and simply ripped under the pressure of the Scythian's advanced turrets and deadly antimatter projectors. The projectiles shredded the Angel's thin, fragile body as antimatter explosions bloomed on its surface. Rufescent LCL/angel blood spill out of its wounds.
Forget manners, I will teach you stupid Lilims your place in this universe!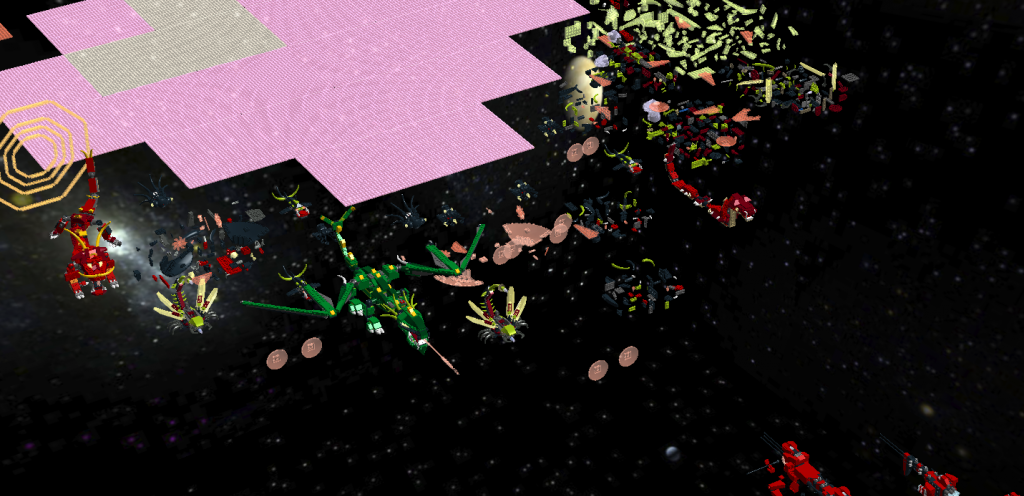 The Scythians, unfazed by the threat, continued their business as they intercepted all the Brikthulhoid abominations' missiles.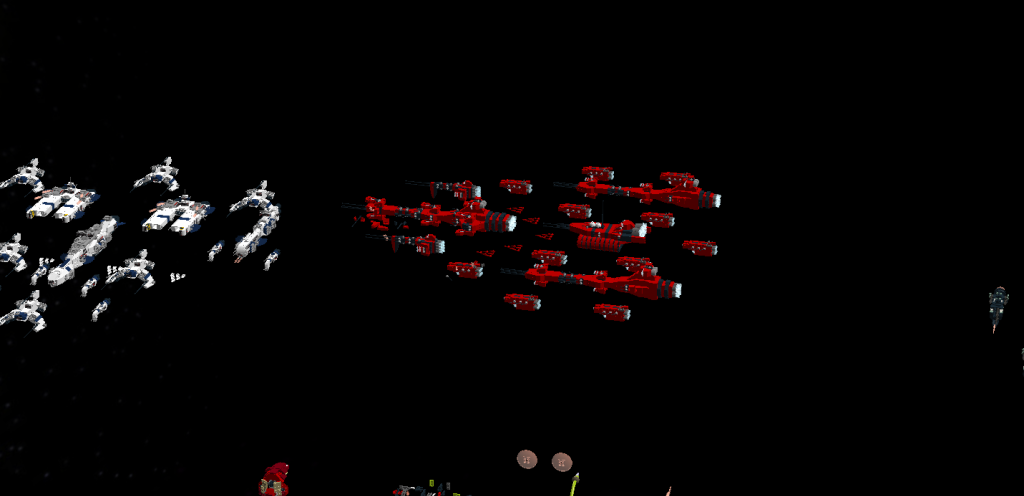 The entire fleet then turned, moving as far behind the Praetorian fleet as possible.
Admiral Karr: Better escape that Angel's line of sight as quickly as possible, before it get's pissy with its AT Field...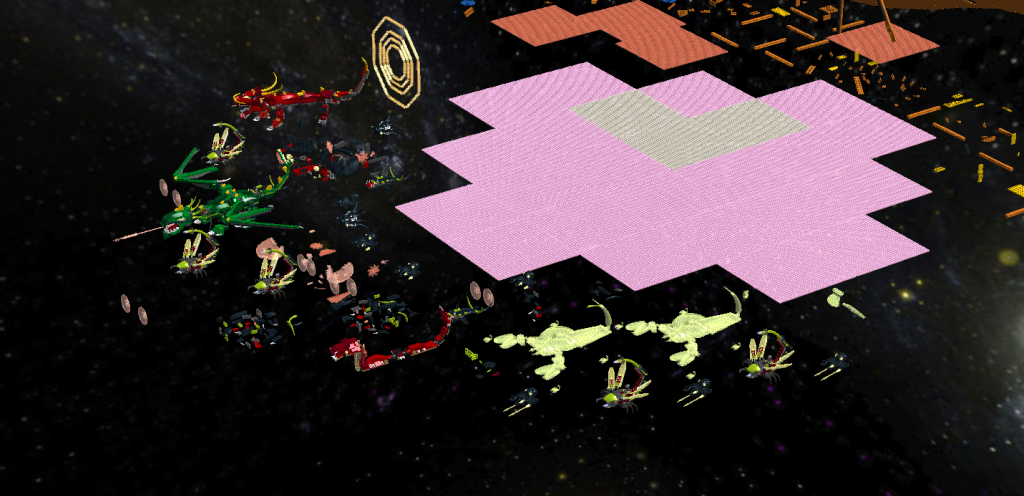 Meanwhile, the Brikthulhoid abominations get their promised reinforcements, including two super-fleebs that clean up some dead bodies and remains (for the sake of my computer), when suddenly a video feed appears on every ships' screens...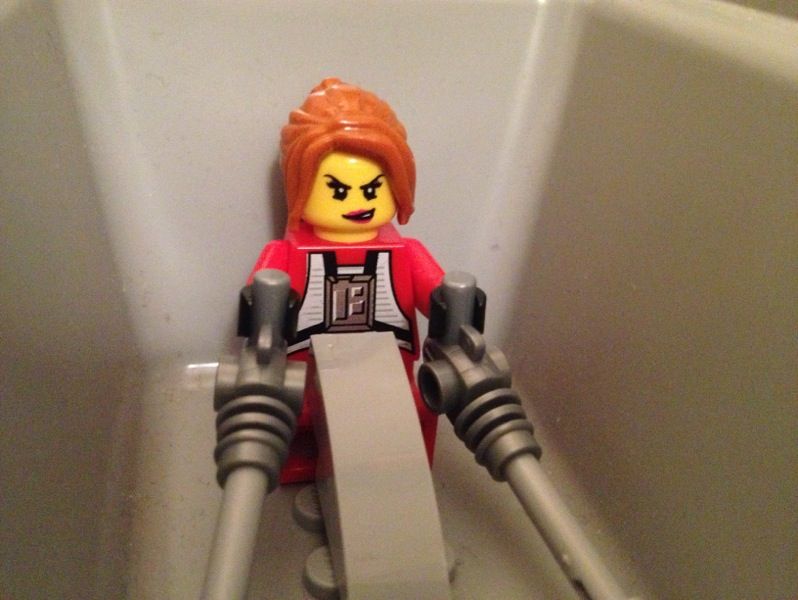 Ich bin der große Asuka Langley Soryu, pilot von Evangelist Einheit-02!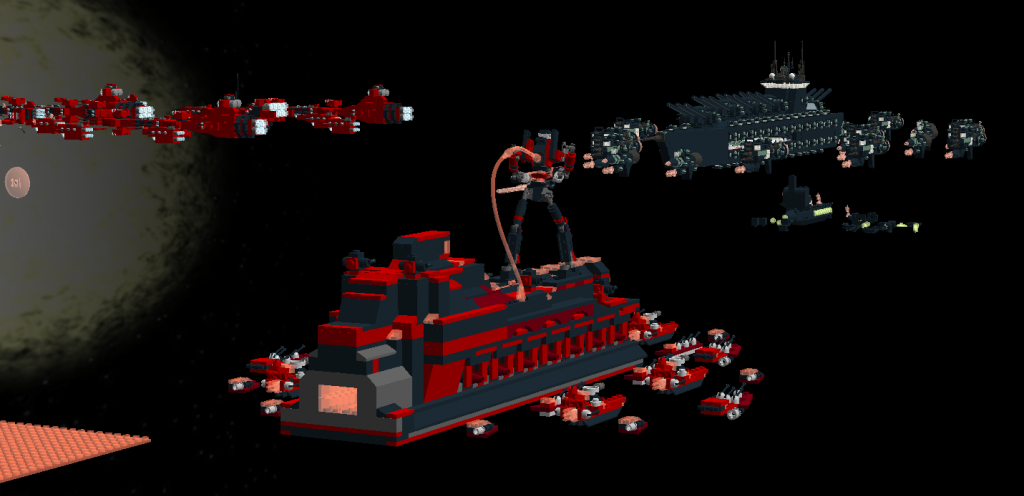 The fleet and Evangelist then turns around, facing the neu-AN.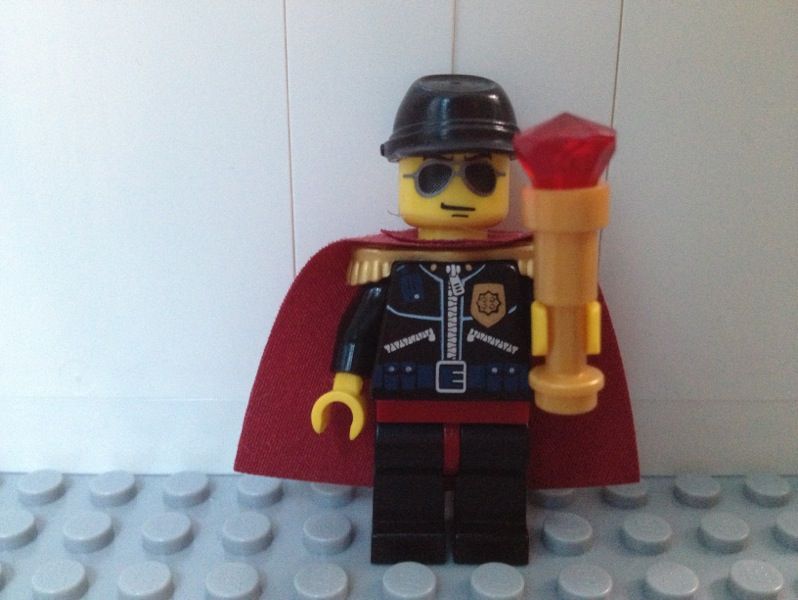 Admiral Lachlan: Hehe, you're all fucked. We even have an Evangelist cyborg with a highly-trained pilot on our side. The Bavarians may have overestimated the power of the Angel but surely we will deliver victory to Third Alliance hands.
Overviews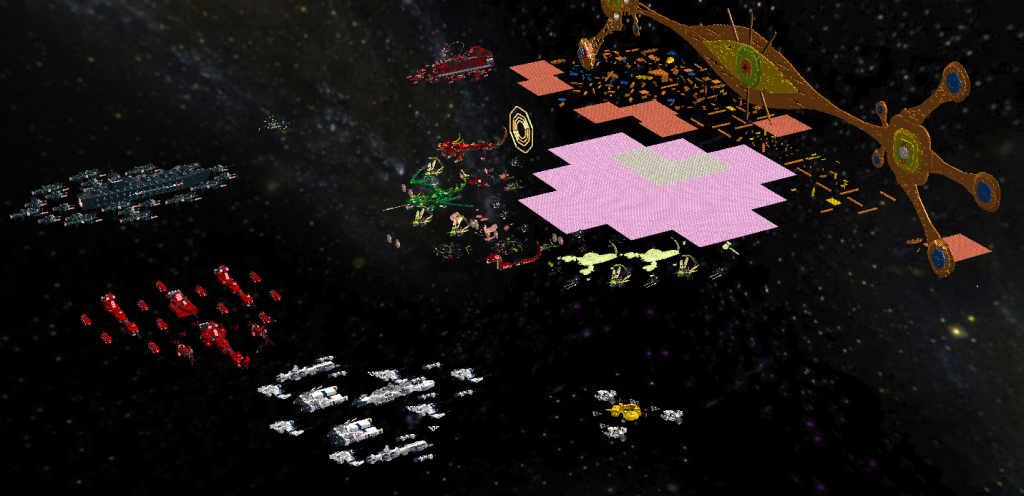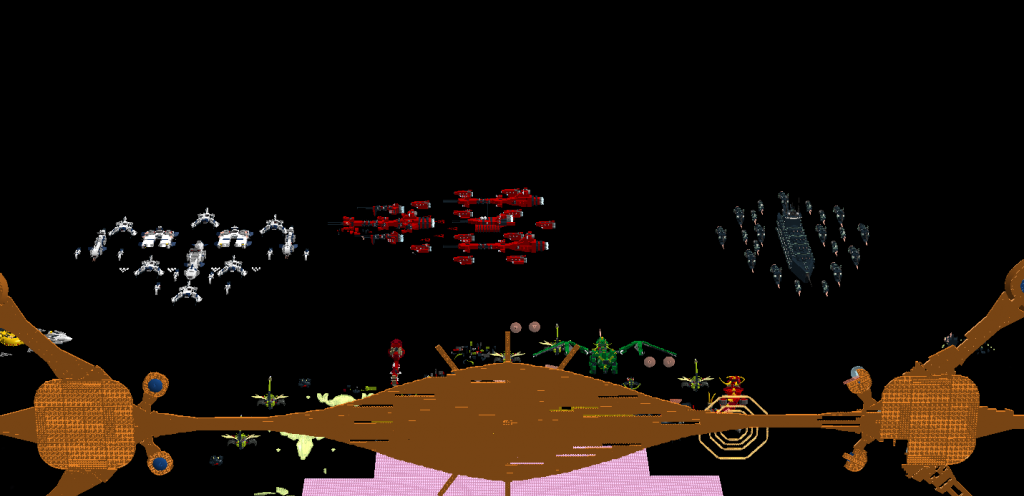 Kill Table wrote:Praetorians: 6

Scythians: 3

USA: 1

Awesome/Commies: 5

ZMC: 0

Brikthulhu's Minions: 0

Sahaquiel: 0
SEND IN YOUR ORDERS NOW
(Oh, and yes, the USA was skipped this turn)