Round 7
Inquistadores
- Zupponn
Angelica tries to rip off the Hyena's cannon for personal use.
She crit fails and rips off an arm instead.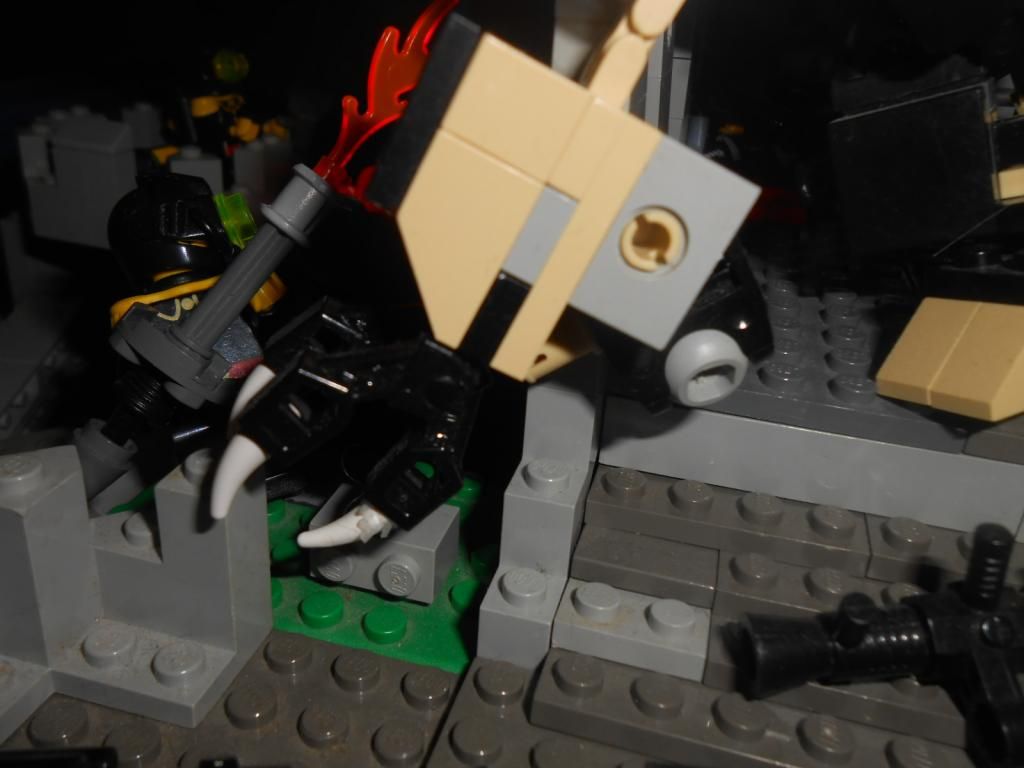 The Jackal reaches and reaches, but grabs only air.
Fort Garrison
- Scratch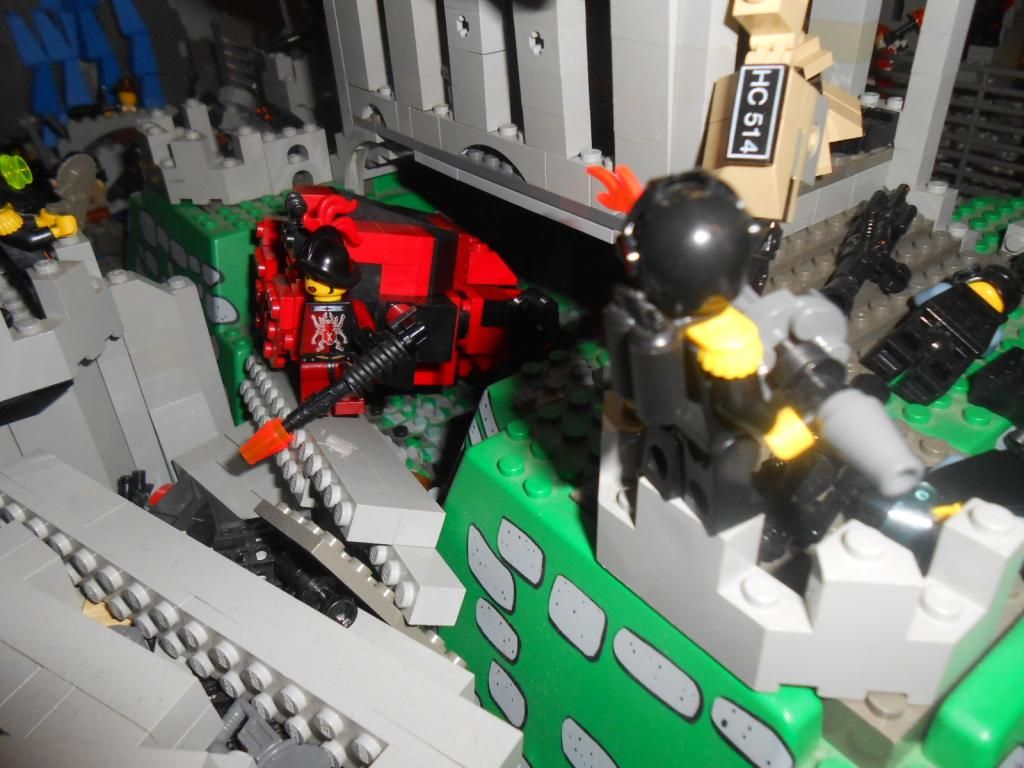 The minigunner aims for the bunker's supports, but stopping bullets was what it was made to do.
Johnny Blitzkrieg tries to cleave through the Terrorkhan but loses grip of his
OTC
.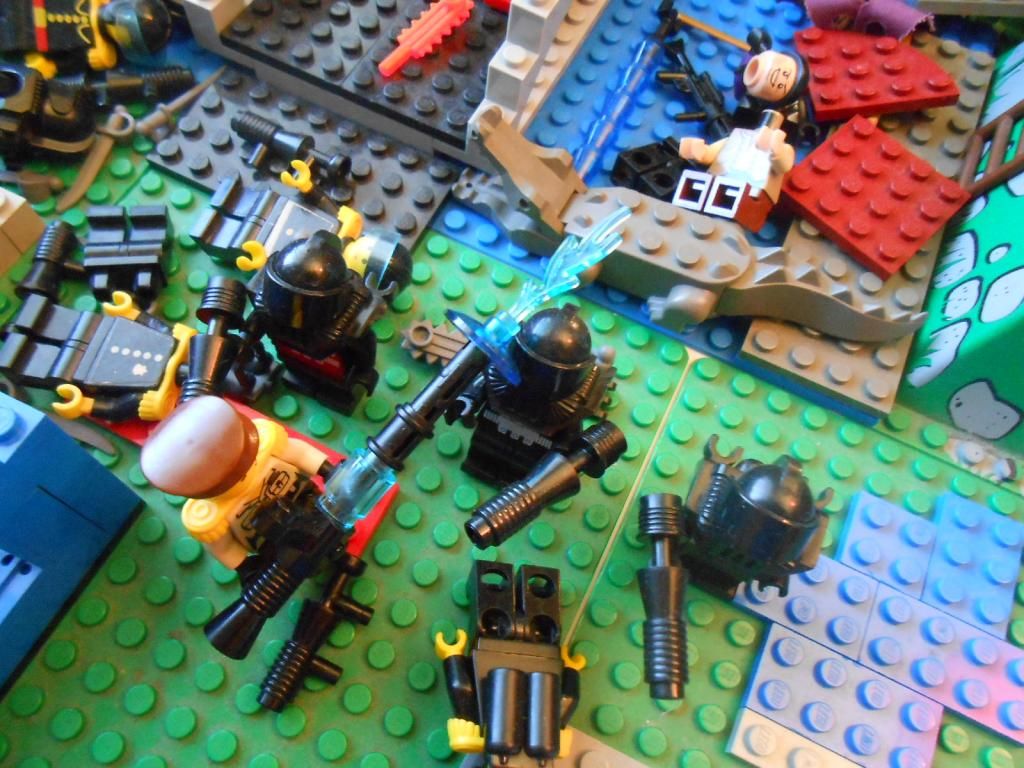 The Terrorkhan absorb the damage from his Plasma Zerreiser as well.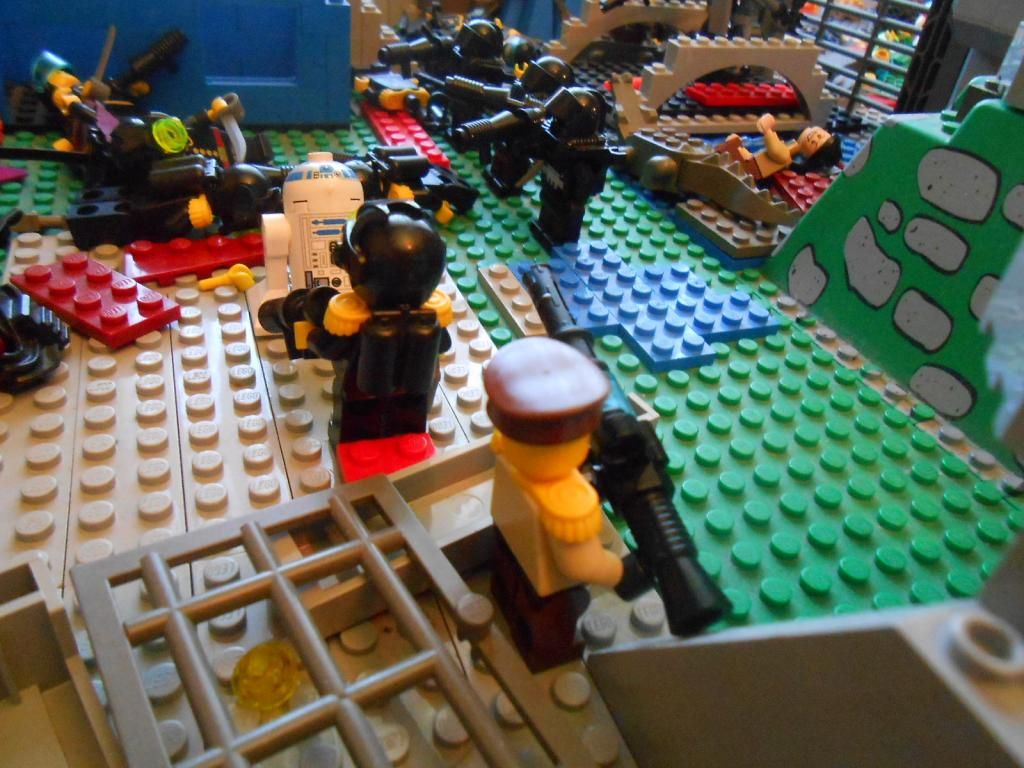 "Screw this."
Tower Guy leaps down...
Grabs the large and unwieldy nova sword...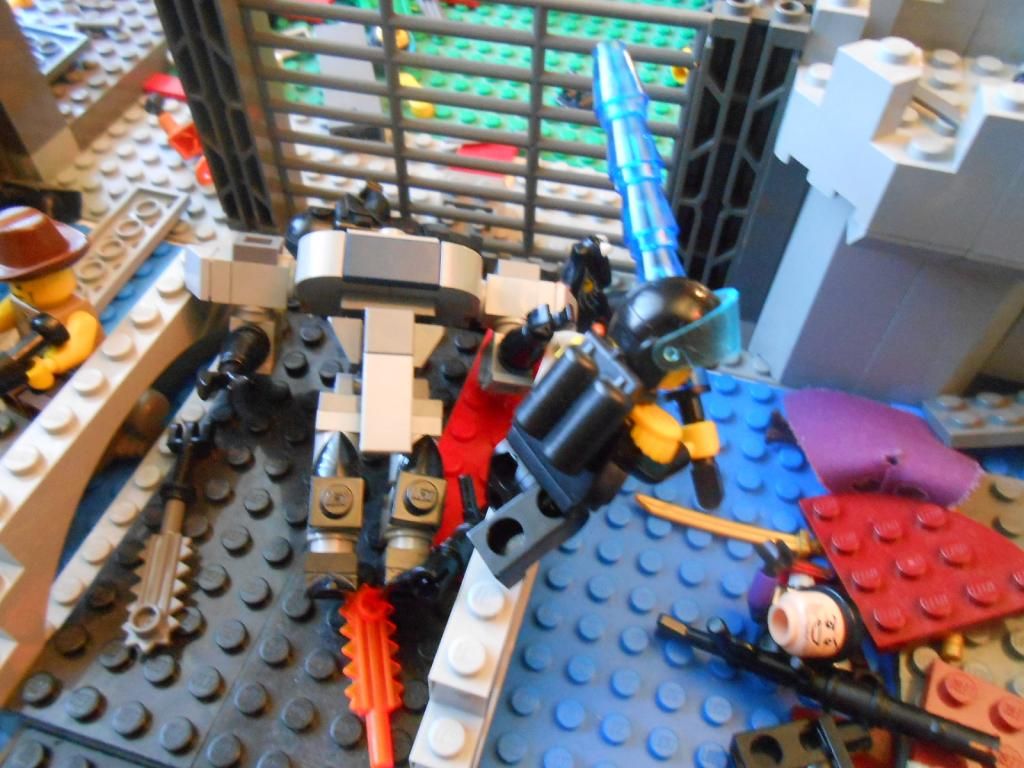 ... scores a crit and decapitates the hardsuit!
The troopers try to shoot their way through the Terrorkhan that are blocking their way.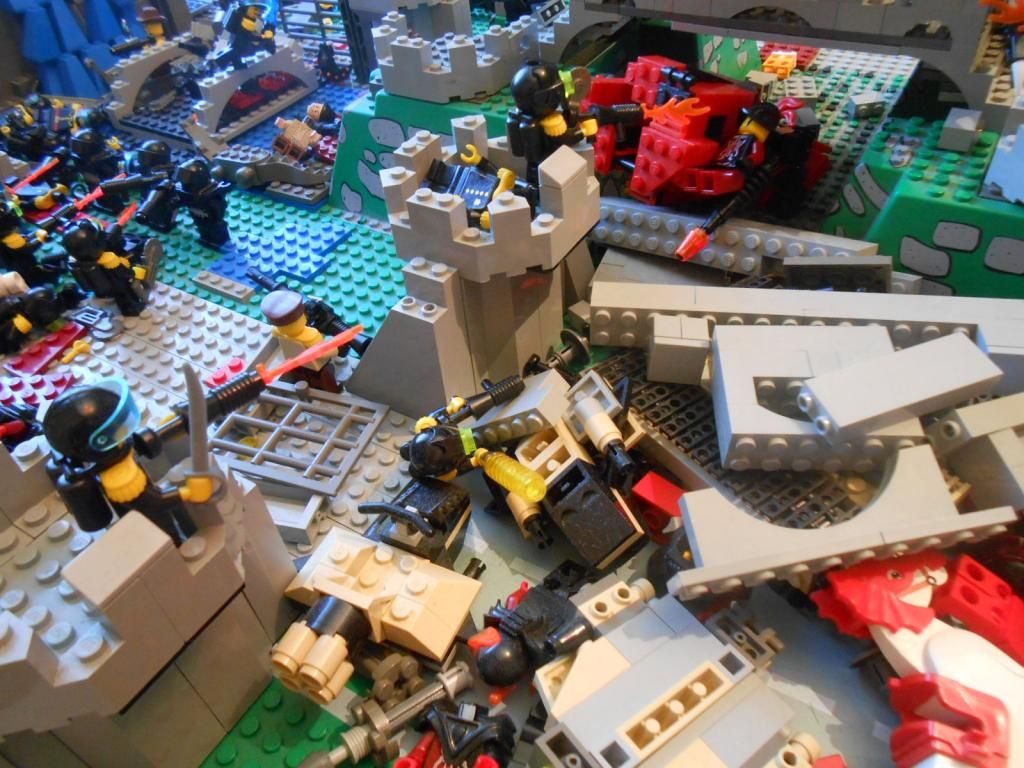 Angelica is shot, taking another hit.
Third Army
- theblackdog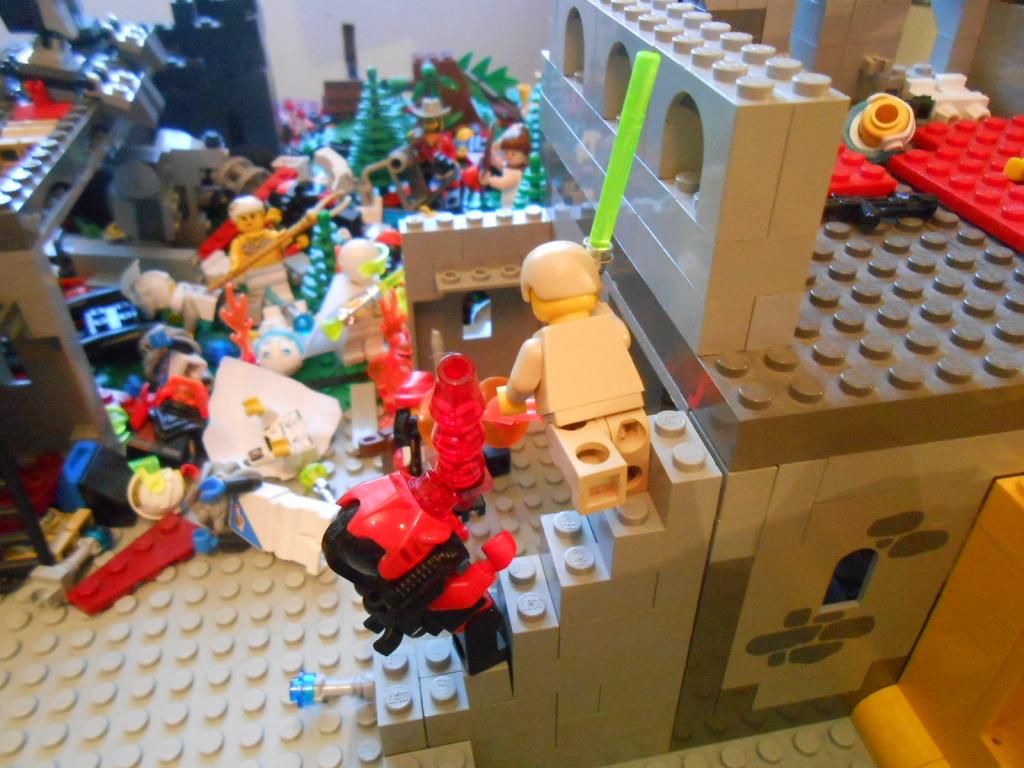 Der Kaiser tries to force push the commander as he leaps at Manly Santa, but the push is ineffective and the commander thus gets a free shot at him...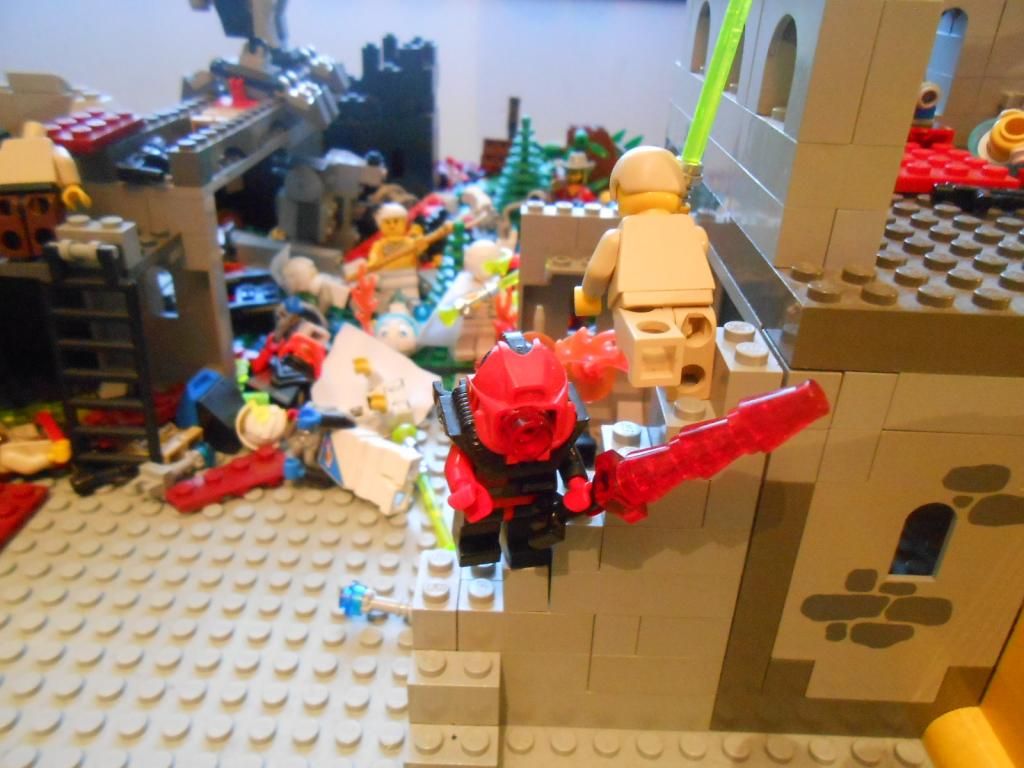 Luckily for Der Kaiser he misses wildly.
Manly Santa takes another hit.
The Schattenlaufer's guns rattle, but Psychodad stands his ground.
He even survives a blast from the plasma cannon. The elf is less fortunate.
The freshly resurrected Jaeger blindsides the unsuspecting riot trooper, shooting him from a window.
The heavy isn't as accurate.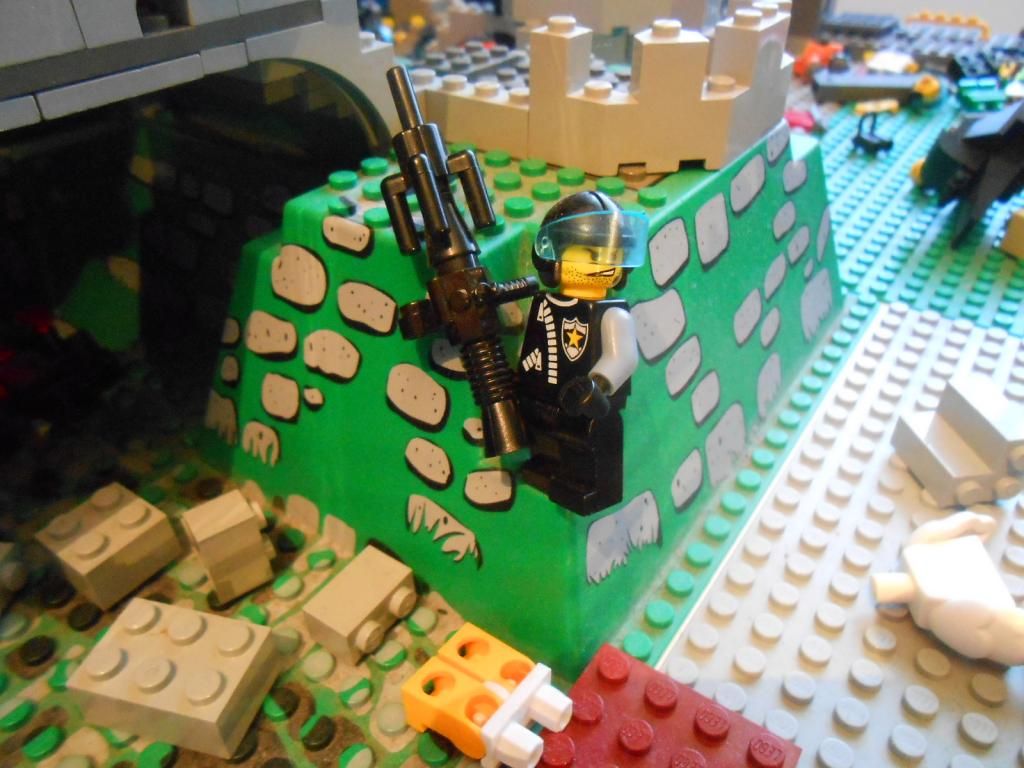 This guy slides down the wall, trying to get in range.
Manly Men
- lawmaster
Psycho dad and the elf try to kill the last Himmelsjäger, but fail.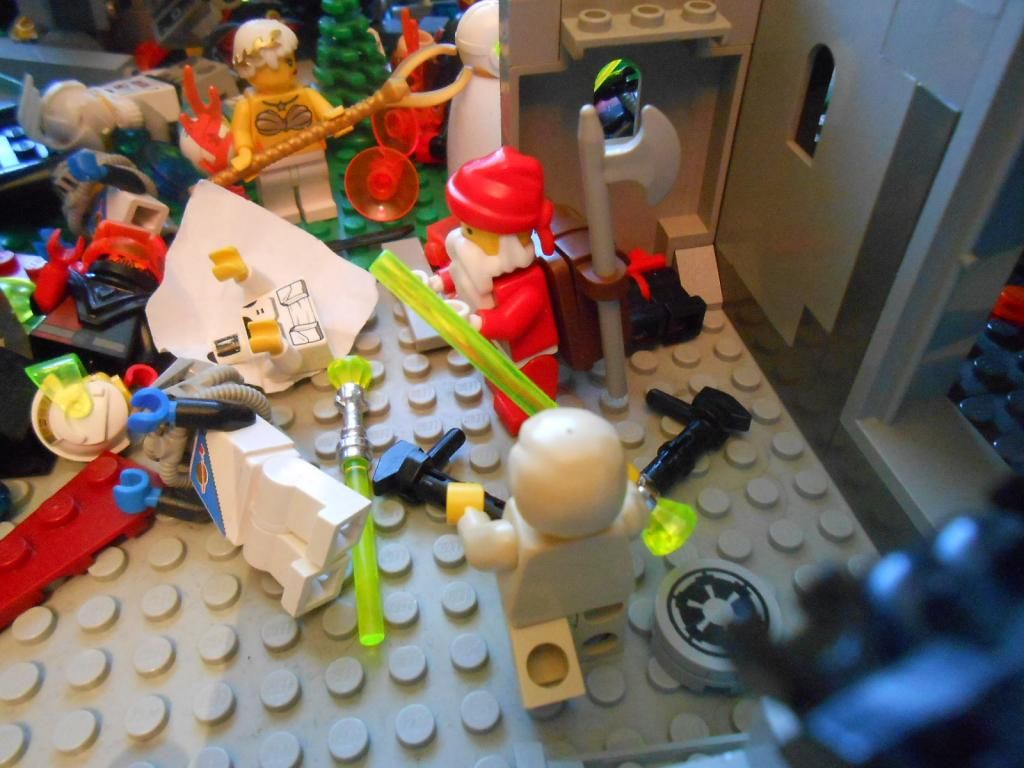 Manly Santa calls out...
Two reindeer perform a strafing run, knocking the Schattenlaufer down and dealing 1 SP damage to it.
Space Pirates
- piltogg
Valeera charges and hits the officer with her powerblade, but it is stopped by her armour.
No matter. As she slides past her she drags her armblade across her opponent's stomach, cutting her apart.
Crocodile Dundee and his crocodiles try to rear assault the Terrorkhan, but they're tough bastards.
Immortals
- heavyfishcannon
The Terrorkhan try to take revenge and shoot Valeera, dealing a hit.
Commandos
- Apollyon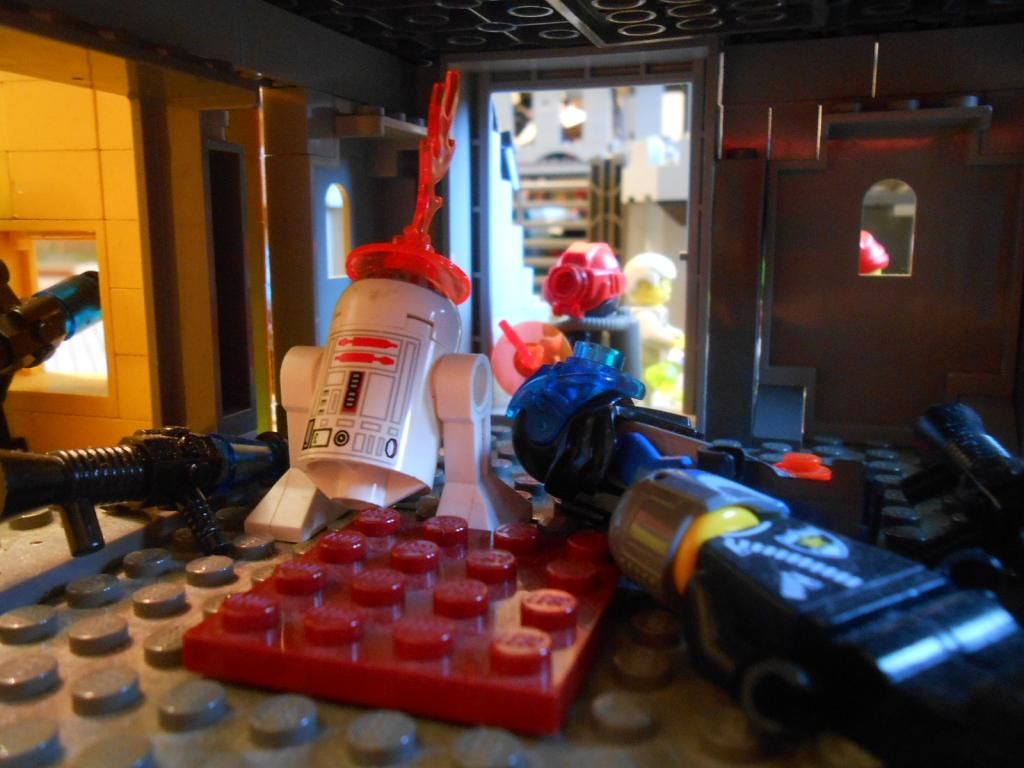 The flamer lights up the healbot, though he's still alive.
The commander smashes the stairs.
And charges into the bunker.
Overviews