viewtopic.php?f=16&t=11362
Round 1
Imperials - Scratch
"Finally found the guts to turn and fight, did you? I thought you would run forever," Cales taunts, but the feat backfires and gives the Drakhirri +1 attack instead of demoralizing them.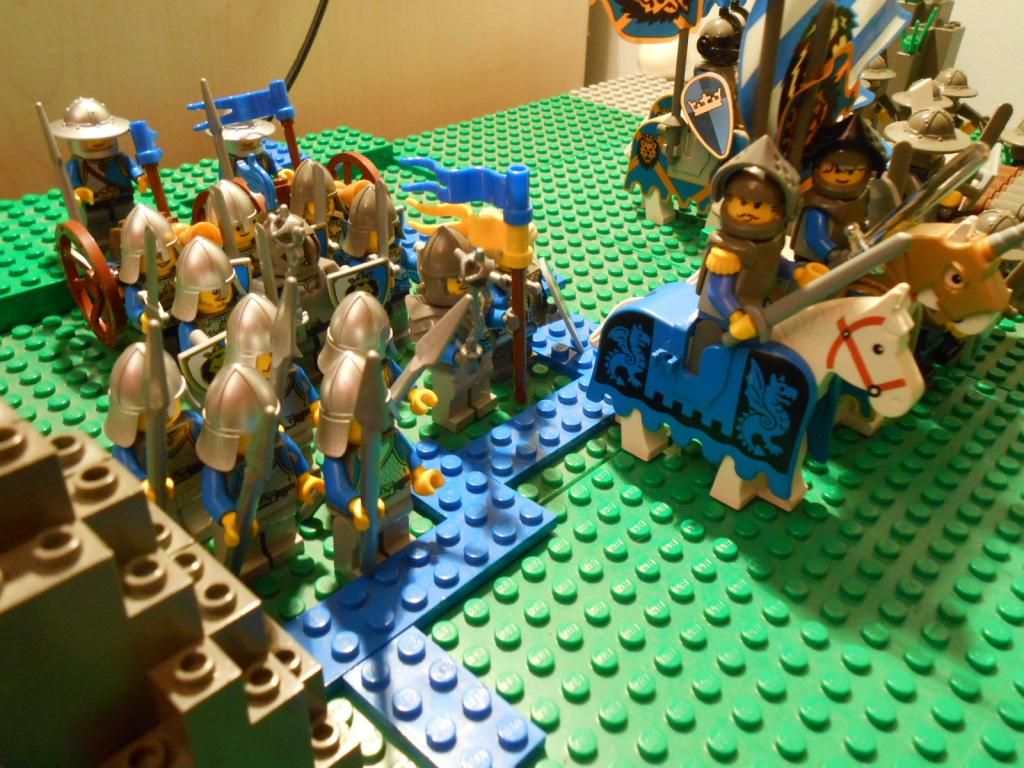 Cales' riverside forces begin to advance, preparing to cross the river.
Those on the other side advance like one man.
Bulls - Warhead
The phalanx strafes right to give the elites some room and advances, cutting apart the obstacles in their way. Bull halberds cut through solid rock. Yeah, they do that.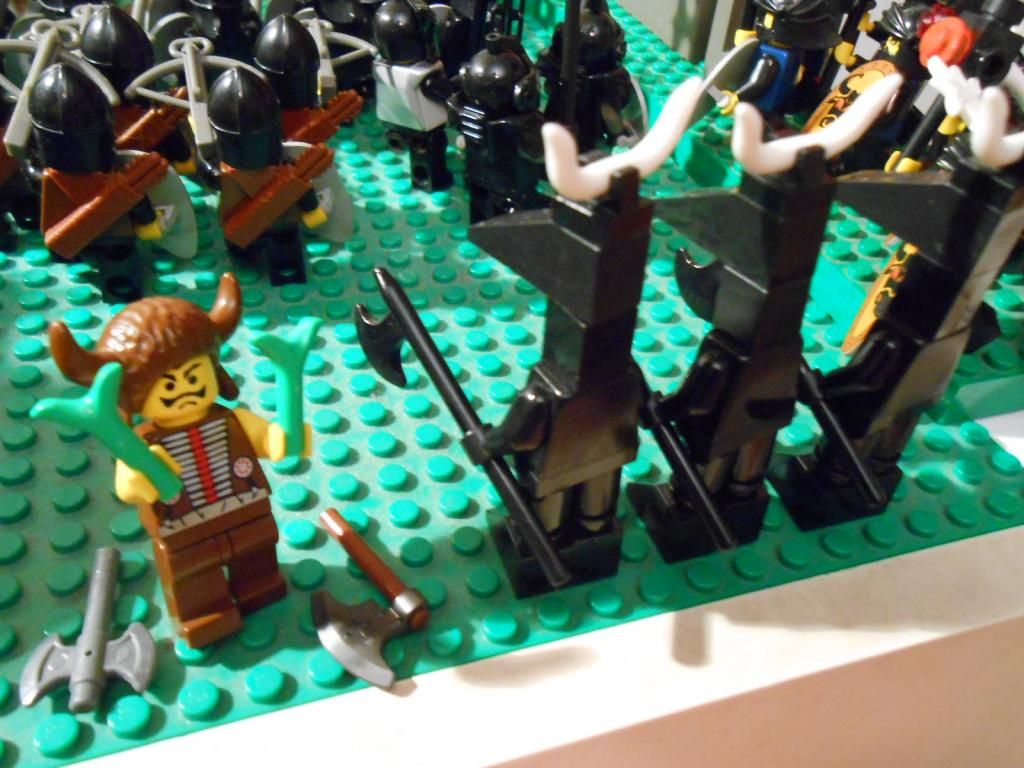 Mumbles does the royal celery dance to keep the Icons in line, and they give a damage buff to the army. I know Mumbles is supposed to still be with Rax, but he's weird like that.
Even with the damage buff, Bull crossbowmen once again turn out to be useless. In their defense, those Drakhirri managed some fine blocks.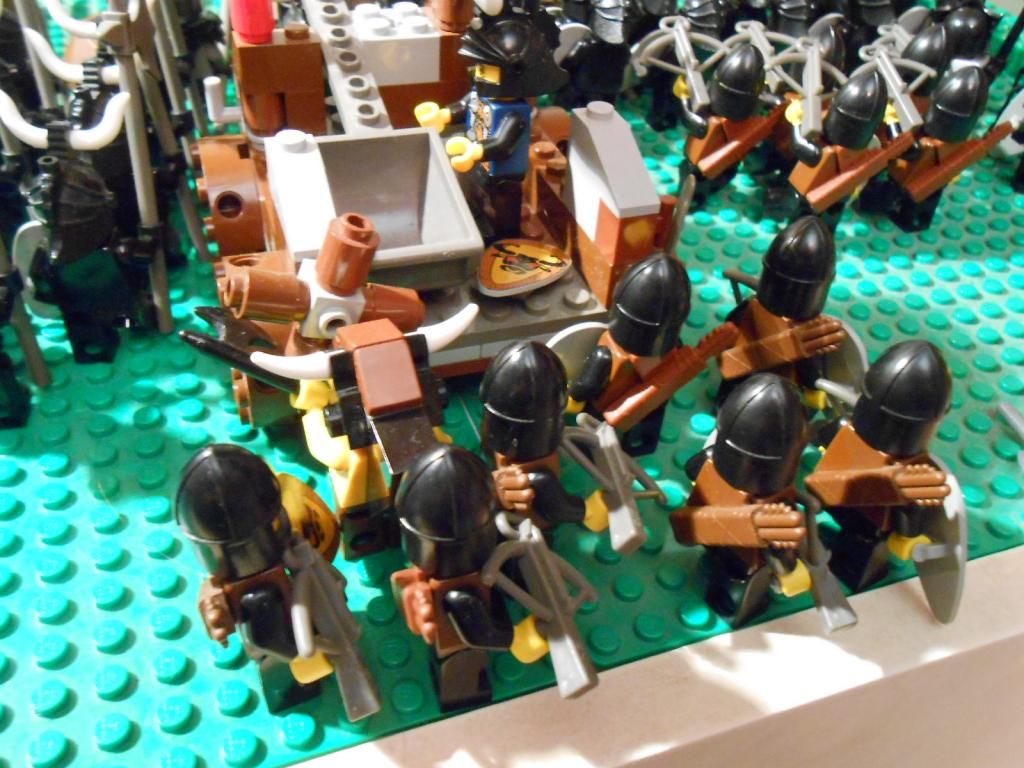 The second squad meanwhile repositions, moving behind the catapult (which also misses >.<).
Marnix encourages his elites as they charge.
One got himself killed by a slayer while another clashes with a corporal. The others will have to wait for a bit.
Drakhirri - NPC'd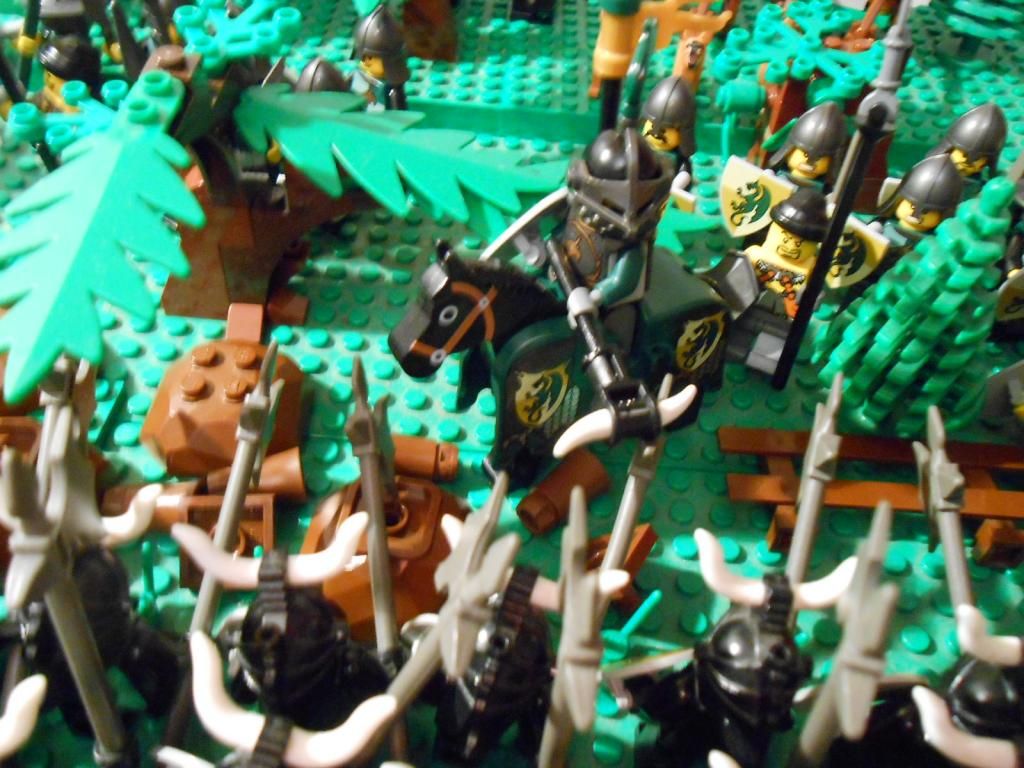 The champion charges forward and tries to ride alongside the line of the phalanx to knock their pikes out of the way.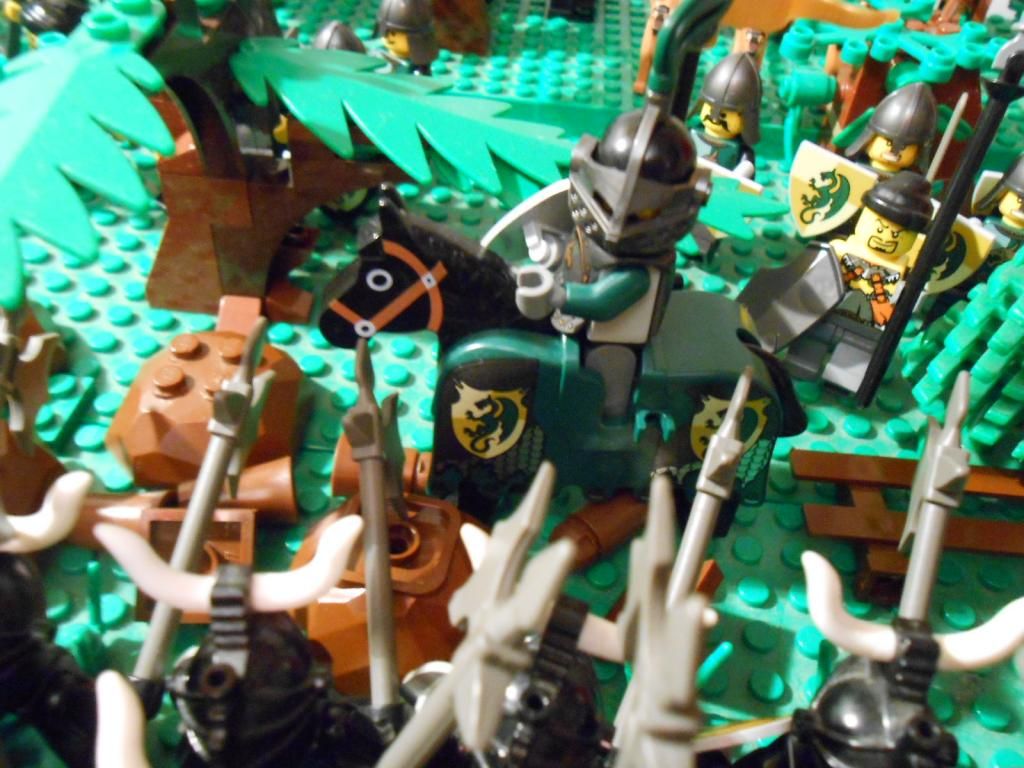 He suddenly finds himself in a rather poor position as his weapon is sent flying from his hand.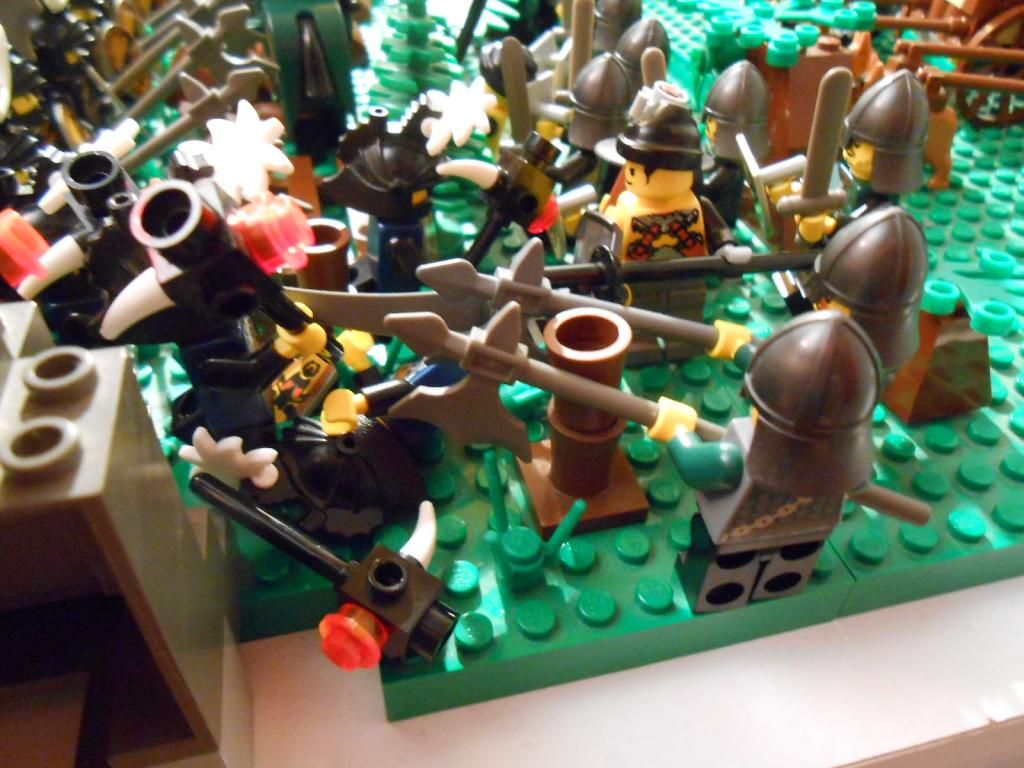 On this side the slayer engages another opponent while the halberds prepare to defend themselves.
The Drakhirri crossbowmen imitate the Bull crossbowmen's lack of success.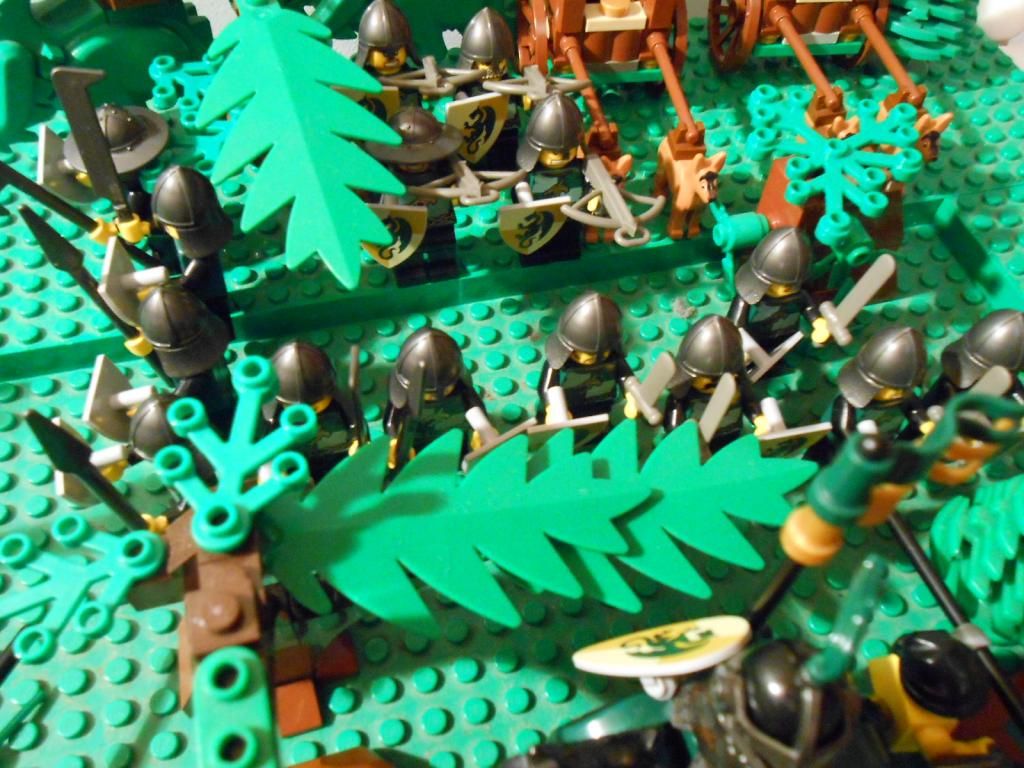 The infantry feels little for charging right into the waiting phalanx formation, so they line up in the woods where their enemies will be a little more obstructed and wait. One slayer tries to go help out the champion but doesn't manage to do a whole lot.
The cavalry for now seem content to hang back and act as a reserve.
This slayer has different ideas and attacks the bull general head on, for now achieving a stalemate.
Overviews