viewtopic.php?f=16&t=11397
Round 6
Drakhirri - NPC
The crossbowmen shoot at the elites, but panic and both crit fail.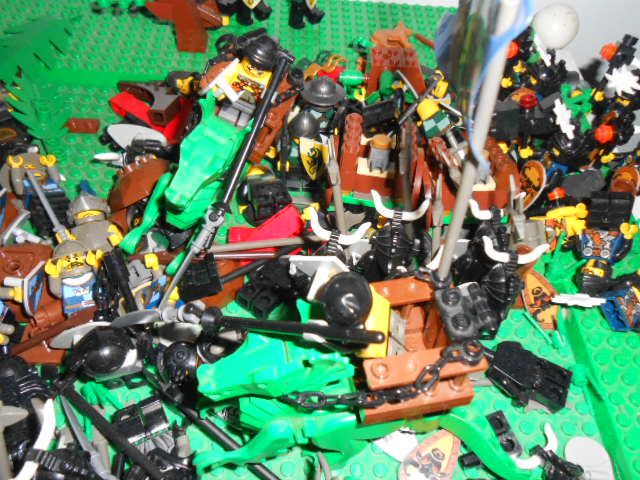 The slayers keep their cool and go for Marnix, each dealing him a hit (1 HP left).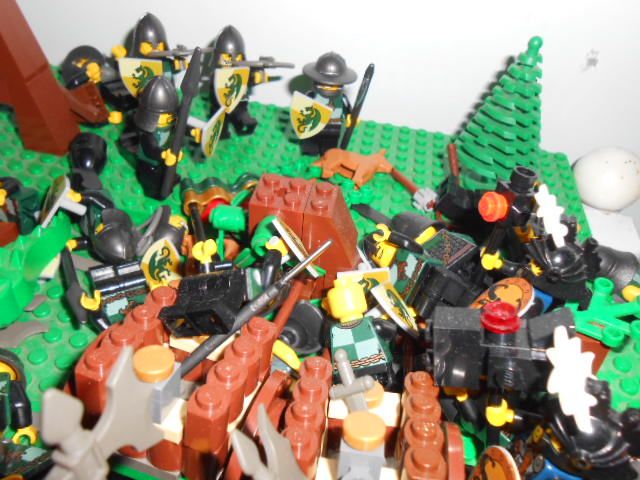 The few remaining soldiers line up to defend the crossbowmen.
Bulls - Warhead
The icons try to cast a spell, but once again it's not that effective.
At least one guy goes berserk and smashes a downed imperial.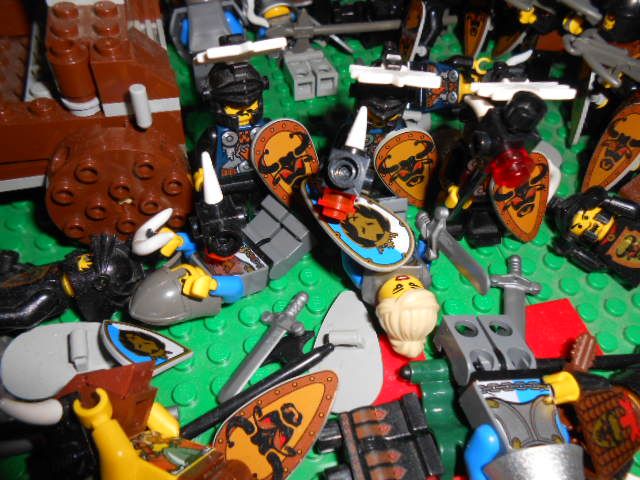 The others follow his example. Only the captain survives.
On this side the phalanx advances, killing three imperials.
The crossbowmen retreat and fire.
Two spearmen hit the ground.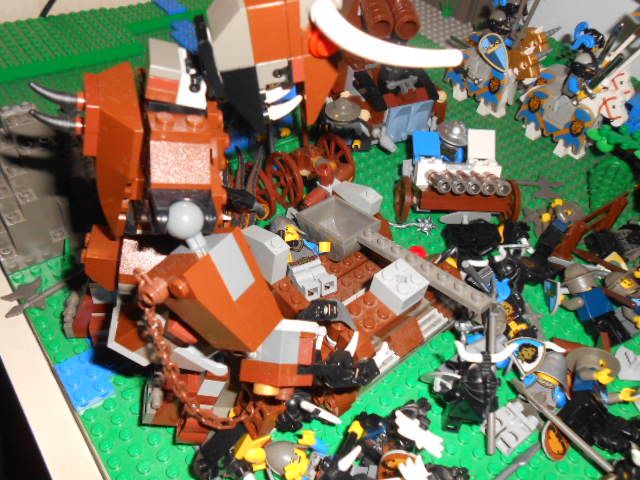 The avatar goes for the catapult...
This attracts the attention of the ribault, which is unable to hurt the avatar. Like a can of bug spray, it is more effective against various smaller targets.
Undeterred, the avatar crashes the catapult on top of the sakers.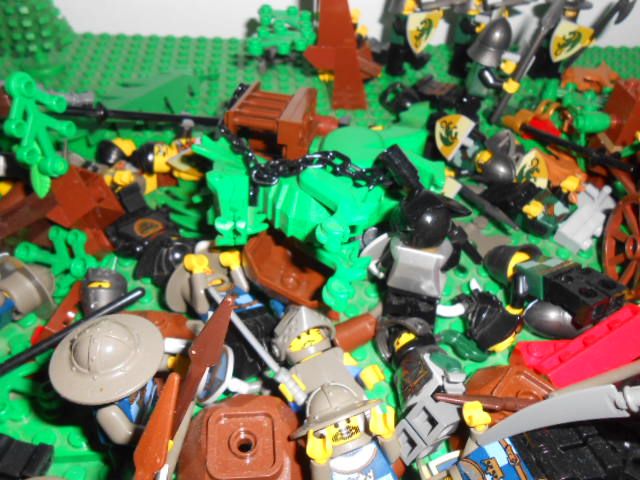 Marnix wanted to go for Cales, but had to strike through a dragon first to get to him.
No biggie for Marnix.
"Prepare to die, fool!"
Cales jumps up in time, kicking Marnix down before he can strike him.
The elites on the far flank charge the Drakhirri. Two are killed, one dying to fire damage and the other to hammer-to-face syndrome, a quite common disease among Drakhirri these days.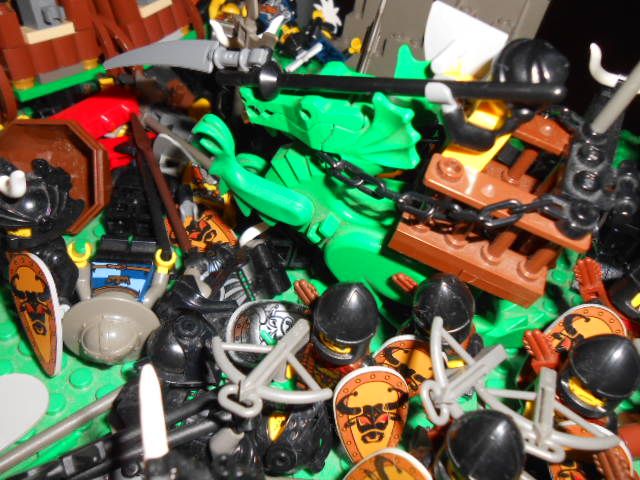 Three phalanx try to get the remaining dragon out of the way. They manage to wound it, but not without losing one of their own to the beast's claws.
These phalanx advance towards Marnix, I believe killing one urban guard.
Imperials - Scratch
The catapult is in the way and the crossbowmen moved out of range, so the ribault takes it out on the Bull infantry, killing three.
The cavalry keeps advancing, finding that the corpse-littered terrain isn't so ideal for launching a charge.
Cales tries to break Marnix's mace but the attempt backfires as Marnix drags his sword out of his hands, sending it flying away.
When the spearmen charge in so do the phalanx. Both lose their lives over defending their marshal.
In the clash of swordsmen and phalanx, losses are one to one.
The tank rolls up and fires, but even it can't hurt the avatar (for now). What will it take to bring this monster down?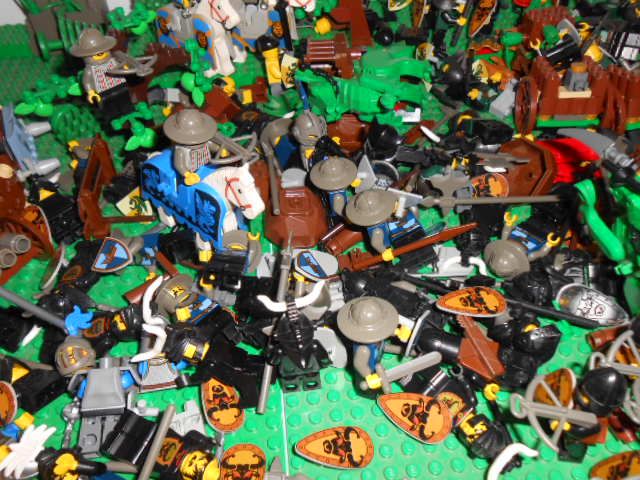 One crossbowman climbs Cales' horse. Both fire, killing one crossbowman.
The swordsmen cross, joining the Imperial offensive.
Overviews
Damage:
Drakhirri Champion 0/3 HP
Dragon 1: 0/2 HP
Dragon 2: 1/2 HP
Catapult: 2/4 SP
Marnix: 1/3 HP