Glenn- Zupponn
Glenn pulls the dynamite bundle out of the piano.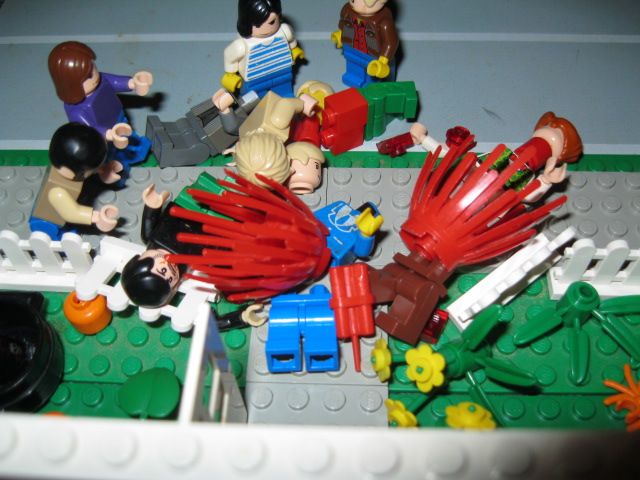 He throws it at the peach zombies, killing four.
He tries to rock out, but his playing is a bit off and gives everyone a -1 skill penalty for the remainder of the turn.
Johnny- Silverdream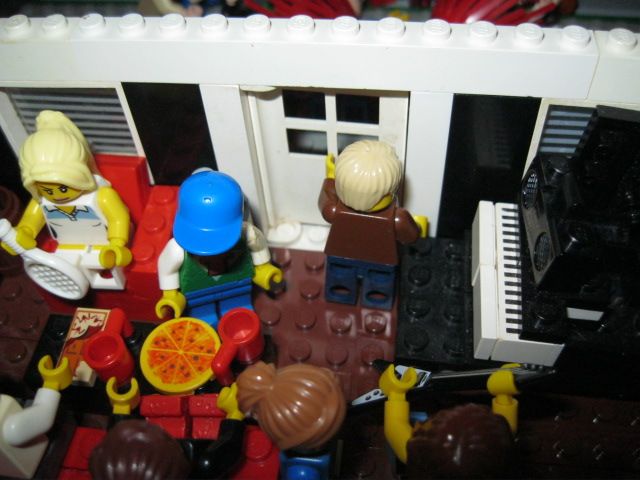 Johnny locks the door and barricades it with the piano and stool.
Lana- Zahru II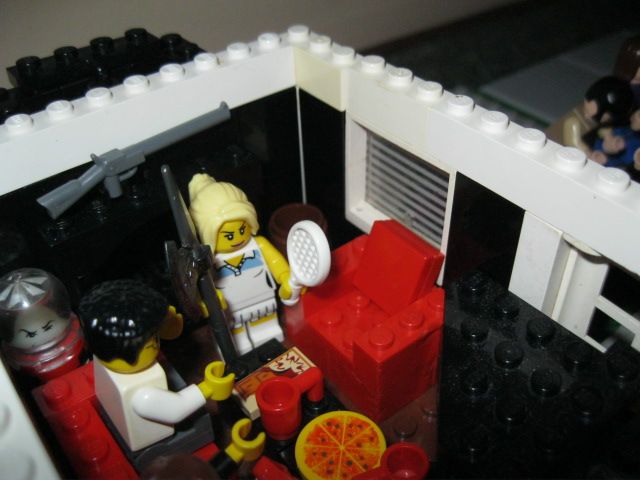 Lana arms herself with the nearby halberd and prepares herself to kick some zombie ass.
Timmy- Motorhead fan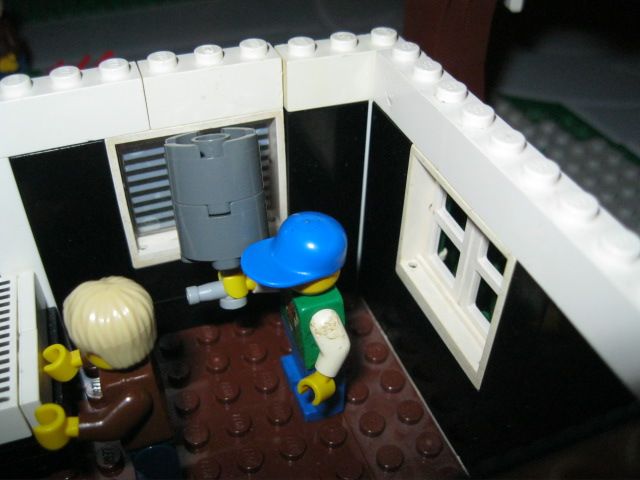 Timmy arms himself with the beer keg.