Brikwar on Elmer Street: Halloween Spooktacular 2013 Turn 4
Posted:
Thu Oct 24, 2013 12:25 pm
Sheriff Rick- Brikguy0410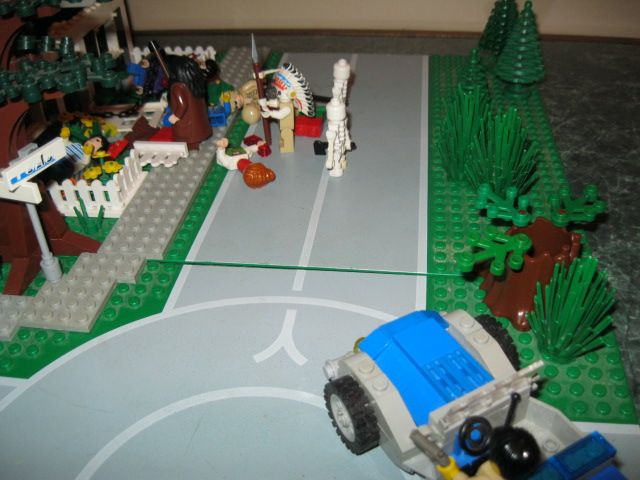 "Join us," Sheriff Rick calls out to the Indian skeletons, "and you will get new lands on the Indian reservation."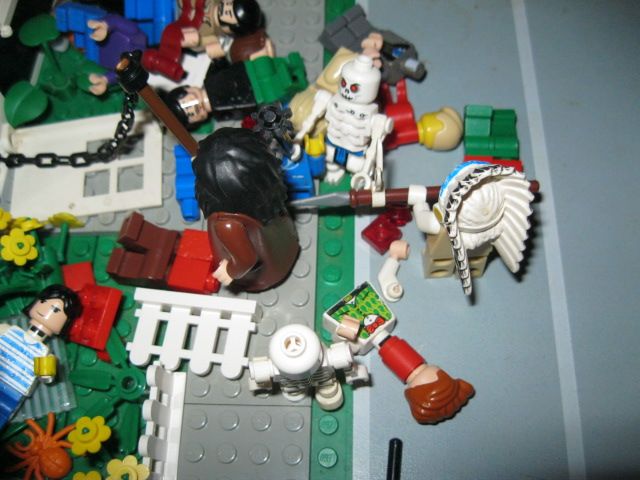 The Indian skeletons are convinced and attack the peach giant, although they fail to do anything.
Rick then drives halfway towards the cultists and shadow skeletons.
Johnny-Silverdream
Johnny shoots the zombie, but just grazes him.
He then bashes the zombie's head.
Using the skills his father taught him, he puts the door back on its hinges.
Lana-Zahru II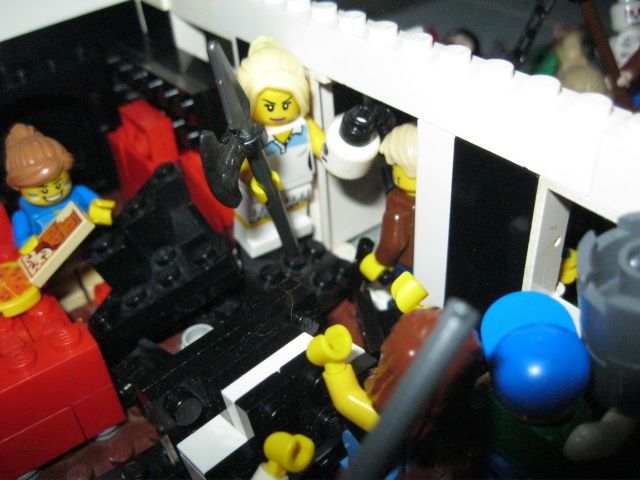 Lana grabs the end of the skull flail and tries to pull it out of the peach giant's hand, but is unsuccessful.
Timmy- Motorhead Fan
Timmy tries to bash a zombie, but the keg flies out of his hands and through the window. Oops!
Glenn- Zupponn
Glenn tries to fix his guitar, but breaks it beyond repair.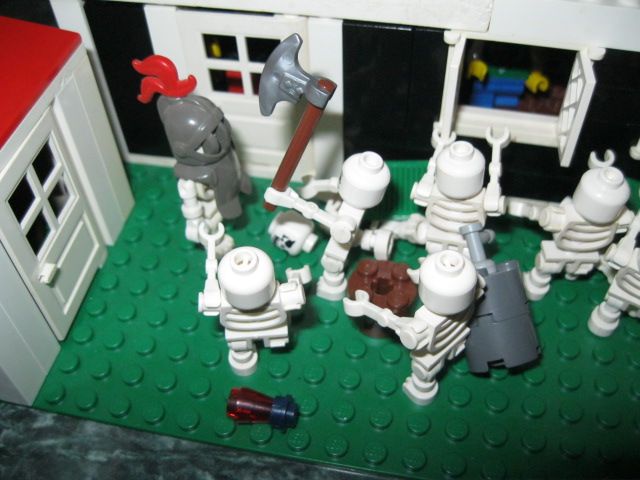 The armored skeleton tries to attack another skeleton, but the other skeleton takes his axe.
Eric- Lawmaster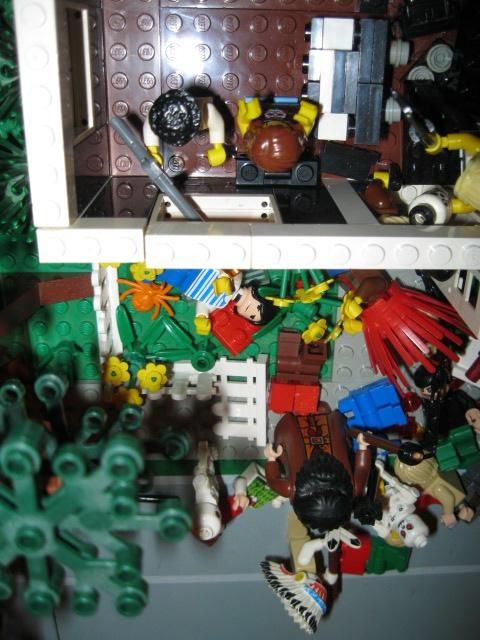 Eric shoots the peach giant, injuring him.
Sarah- Scratch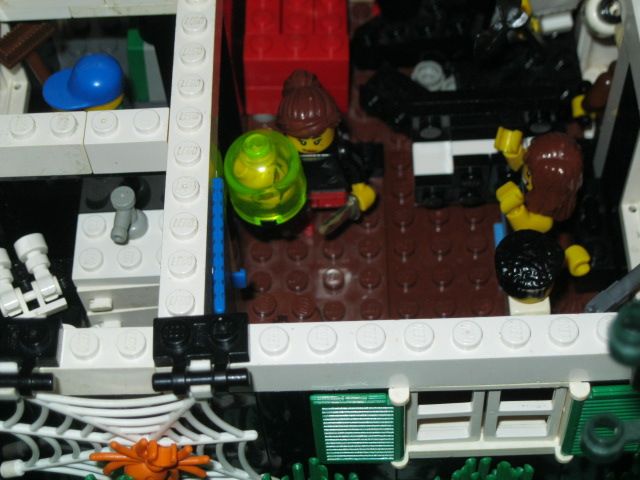 After giving her broom to Timmy, Sarah grabs the disembodied head in a jar and runs into the living room.
Susie-MGB519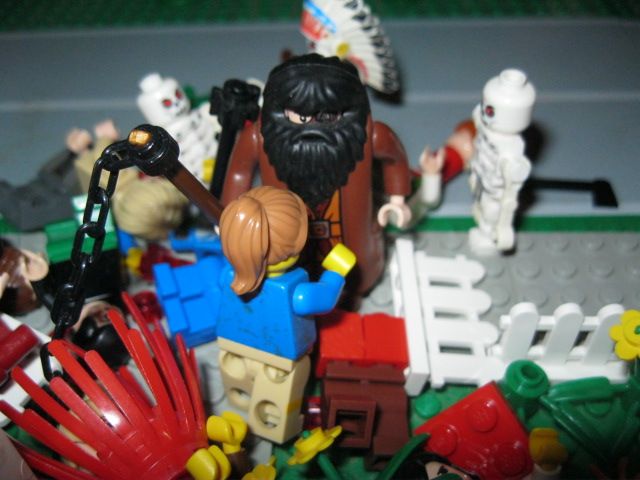 Susie runs out and attacks the peach giant with her claws, but fails to kill it.
Forces of Darkness-NPC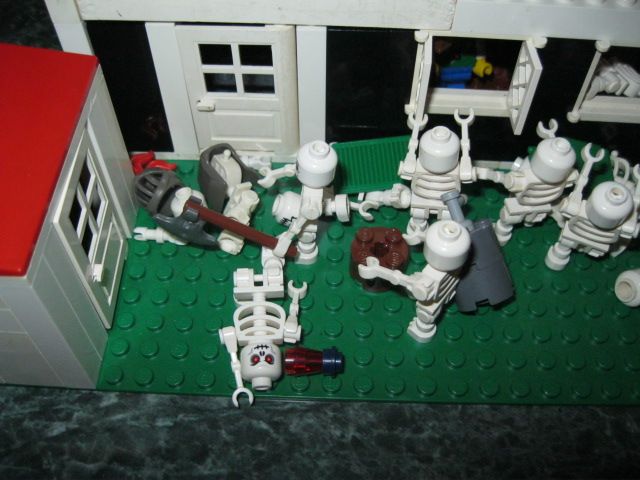 One skeleton destroys the armored skeleton while another trips.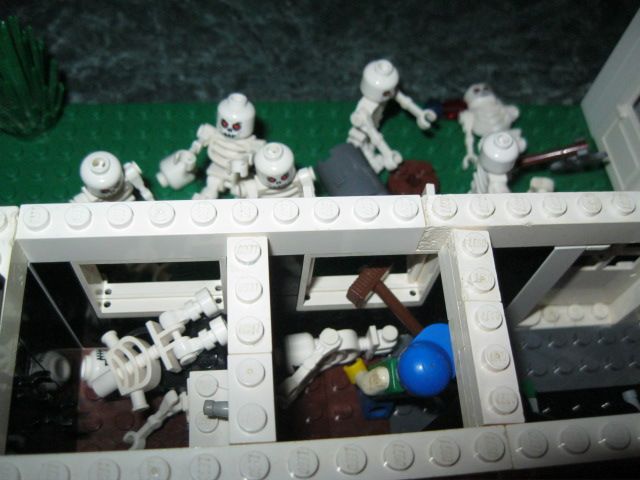 A skeleton tries climbing through the window, but is dispatched by Timmy.
The skeleton bangs uselessly on the door.
This skeleton climbs through the window and falls over on the floor.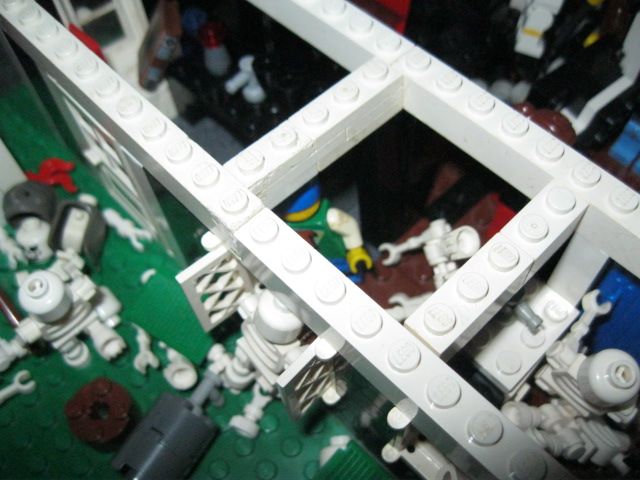 This skeleton attacks Timmy, who survives.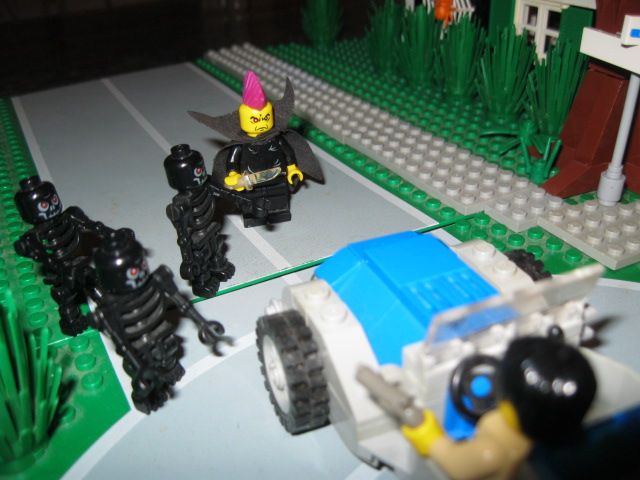 The cultist tries to use an incantation to get Rick's tires to stick to the road, but it backfires and the skeletons are now stuck instead.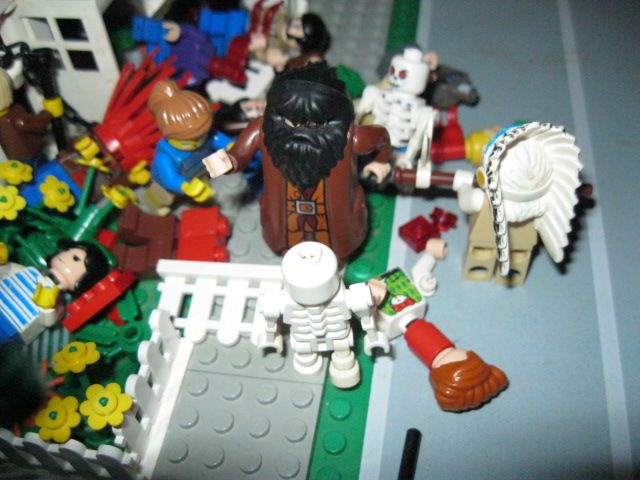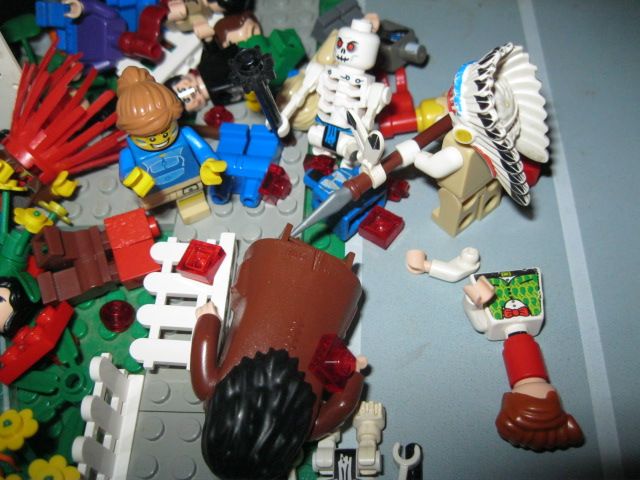 The peach giant tries to backhand Susie, but misses and opens himself up to a counterattack. Susie uses this opening to kill him.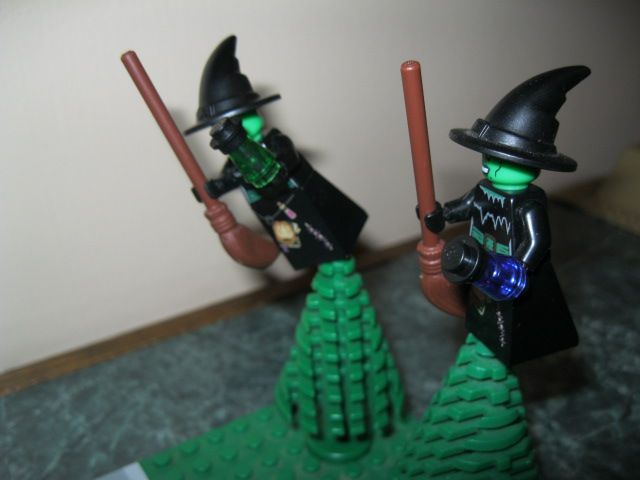 A pair of witches fly through the trees.
Some ghosts materialize in the corner.
Overwatch: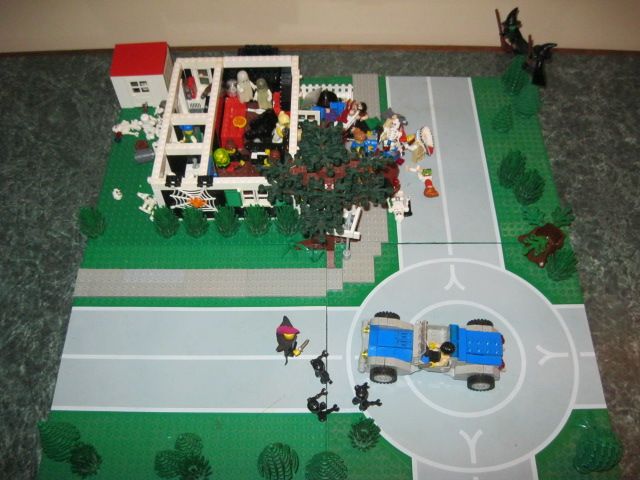 Send in orders for turn 5!