3 months later...
Round 8
Imperials
- Scratch
Cales coldly starts chopping up Marnix's corpse. Out of spite, or maybe out of fear of it rising again?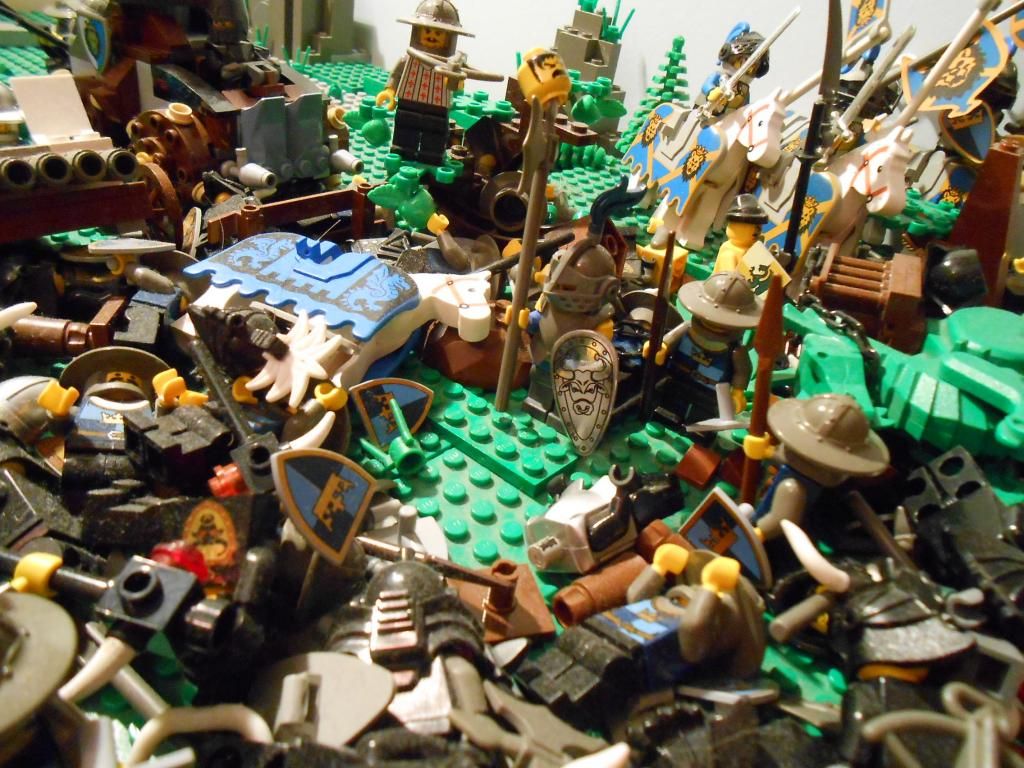 "Here is your leader, Bulls! Witness the fate that will soon befall your entire nation!"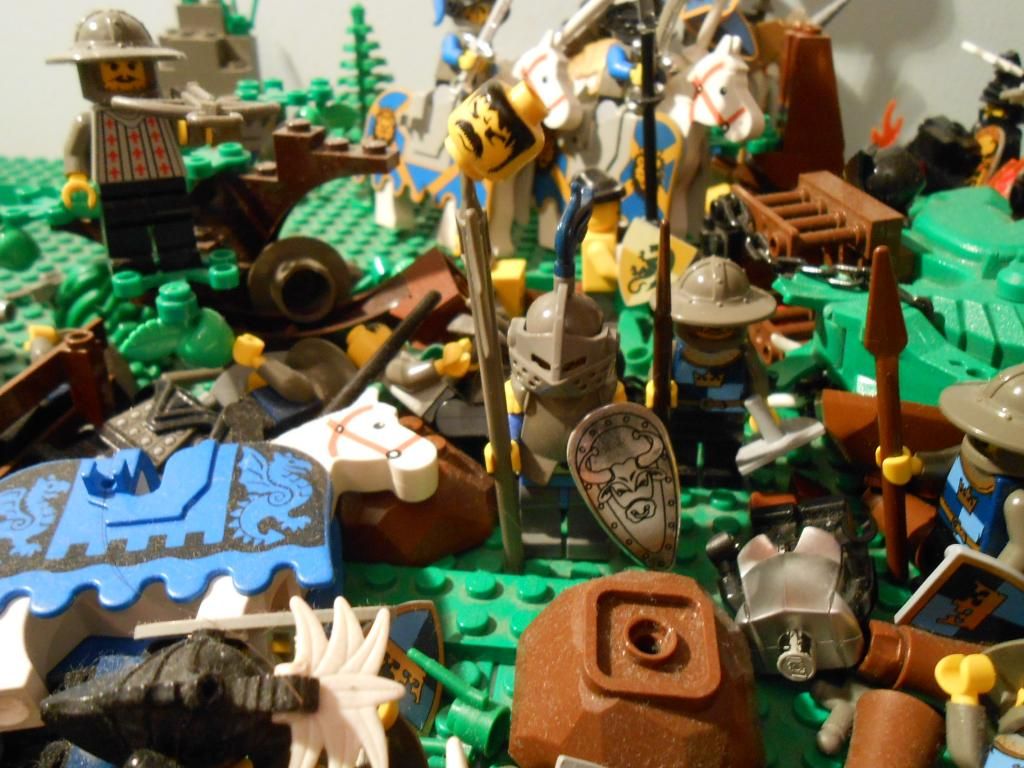 Cales slams his halberd down, and the debris covering the field starts to crumble, allowing the cavalry more space to move.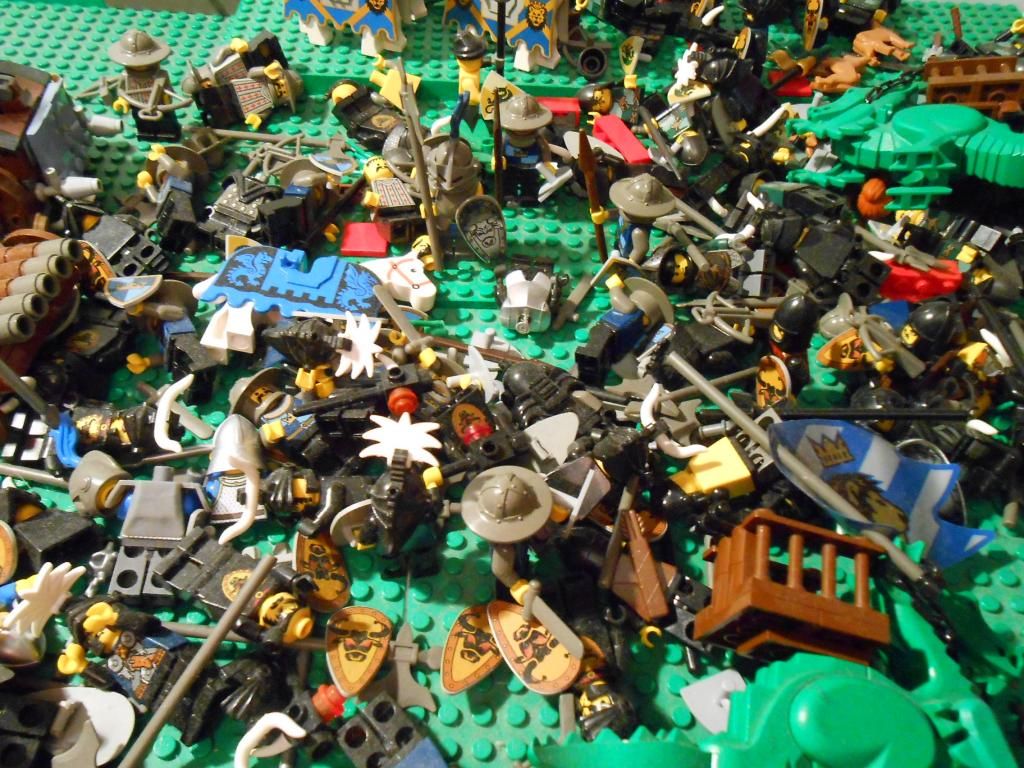 The corpses get to stay. After all, they don't take up so much space.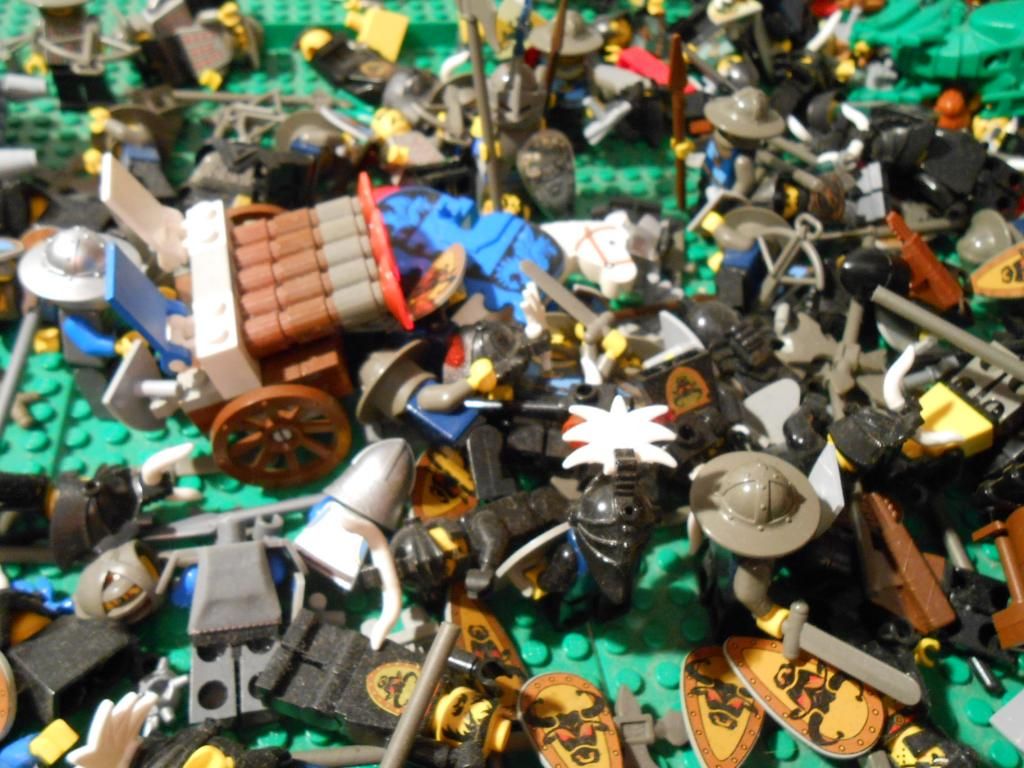 The ribault opens fire, gunning down a crossbowman.
The elites never stood a chance as they got charged down by Cales' heavy cavalry.
Another crossbowman is speared, despite one of his assailants managing to critically impale himself on his own spear.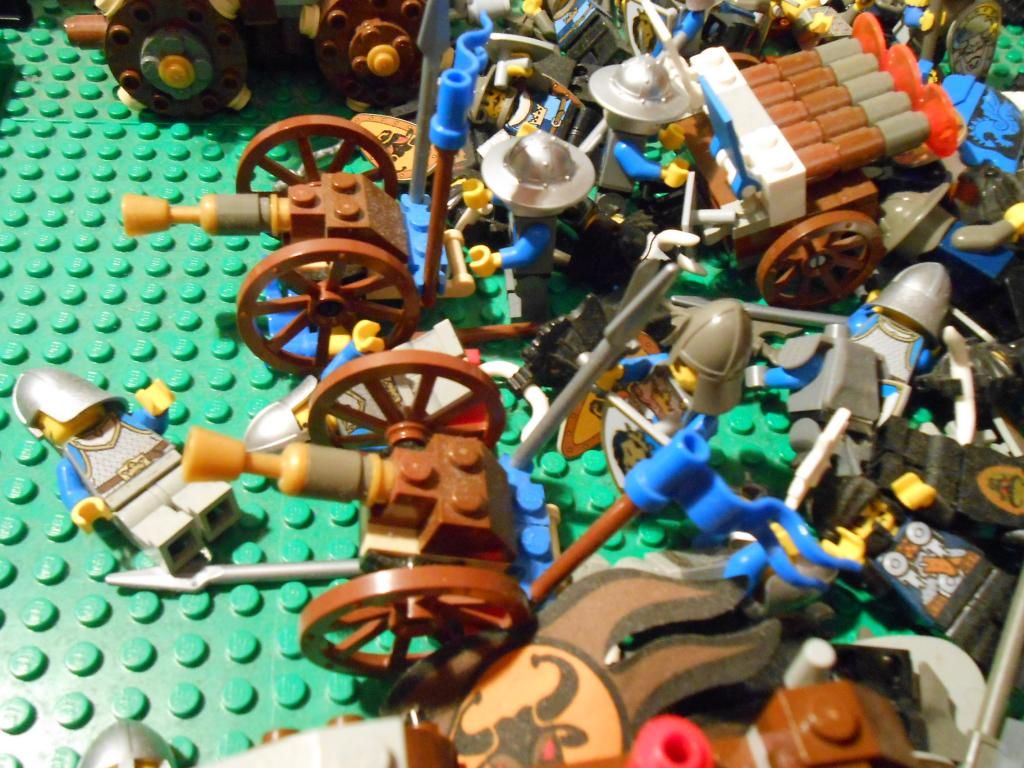 Imperials soldiers try to pull the sakers away from the avatar.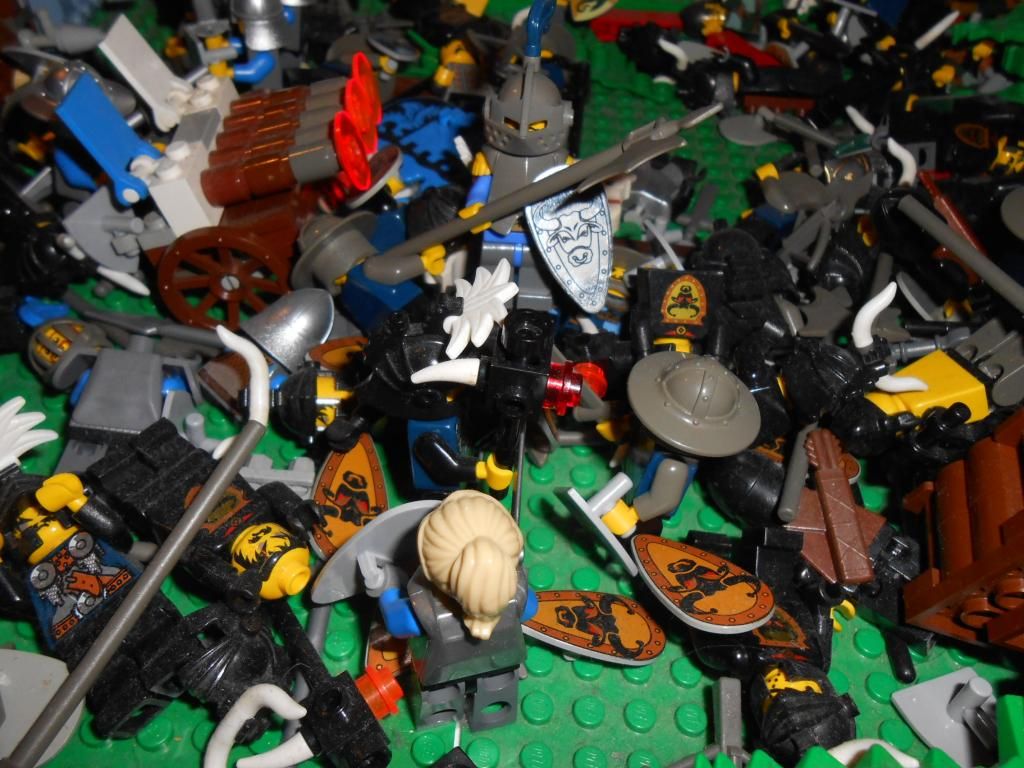 The final elite stands his ground against a multitude of attackers.
Until Cales blindsides and decapitates him.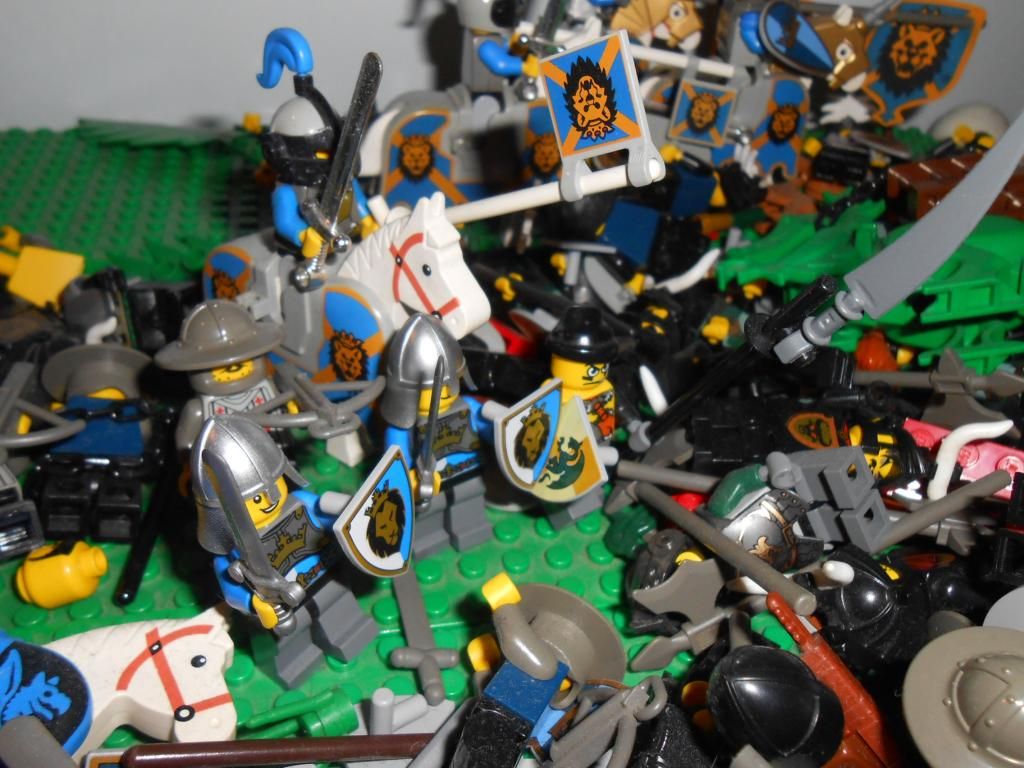 More imperials advance through the center, towards the last pocket of Bull resistance.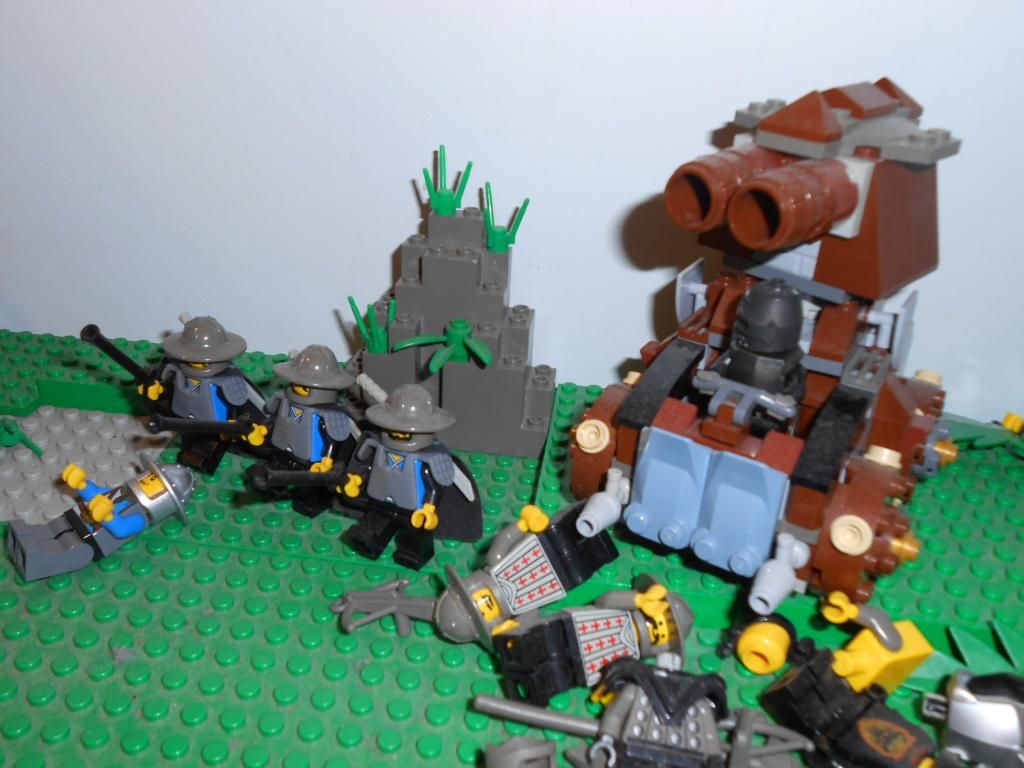 After another (fruitless) volley, the Starcapes and steam tank back away.
Bulls
- Warhead
The avatar charges over the river...
His attempt to grab somehow fails.
With a swipe, he sends the sakers skidding away, though it was not powerful enough to destroy them.
The Bulls loose another volley, sending the imperial swordsman that was with Cales to the grave.
The icons band together and create a nightmare. (I couldn't carry out your orders for the icons because of what happened in the Imperials' turn, so I improvised a little).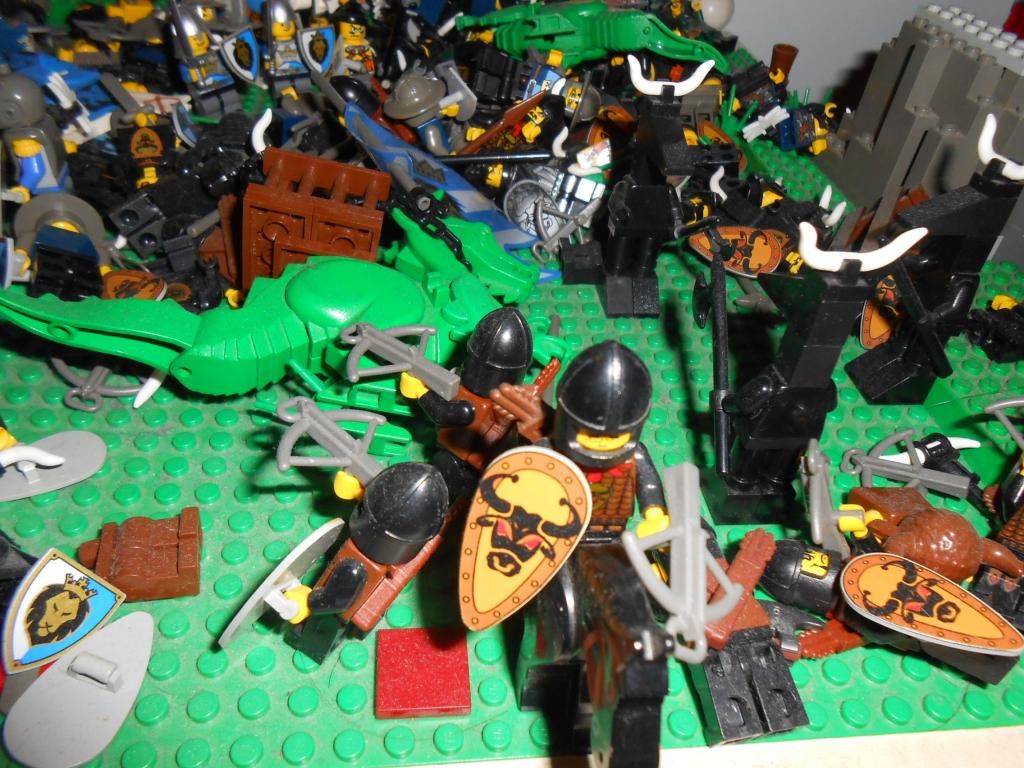 "Go brother, and warn the king of this treachery! We will buy you as much time as you can!"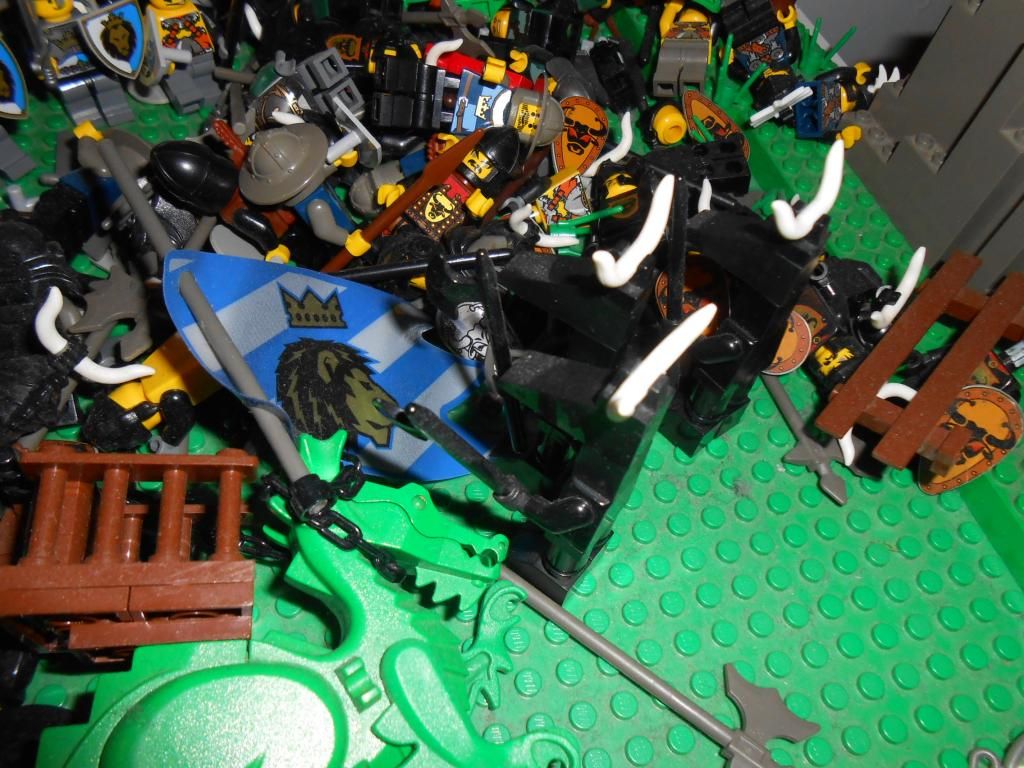 The icons press forward, brandishing their axes, unafraid of the prospect of death.
Overviews