Previous Thread
Next Thread
Lost?
Click here for the top thread!
Ferdinand von Bragstein
- Silent-sigfig
Ferdinand empowers the propulsion of the siege engine while the löwengard inside replace the broken cannon with their halberds as offensive equipment.
Kicking the machine into overdrive, they blitz forward, ramming straight into the orkboys of Isabella, maiming two and knocking away the officer. The löwengard officer dies from crossbow fire in response.
Blaze Ironbreaker
- Silverdream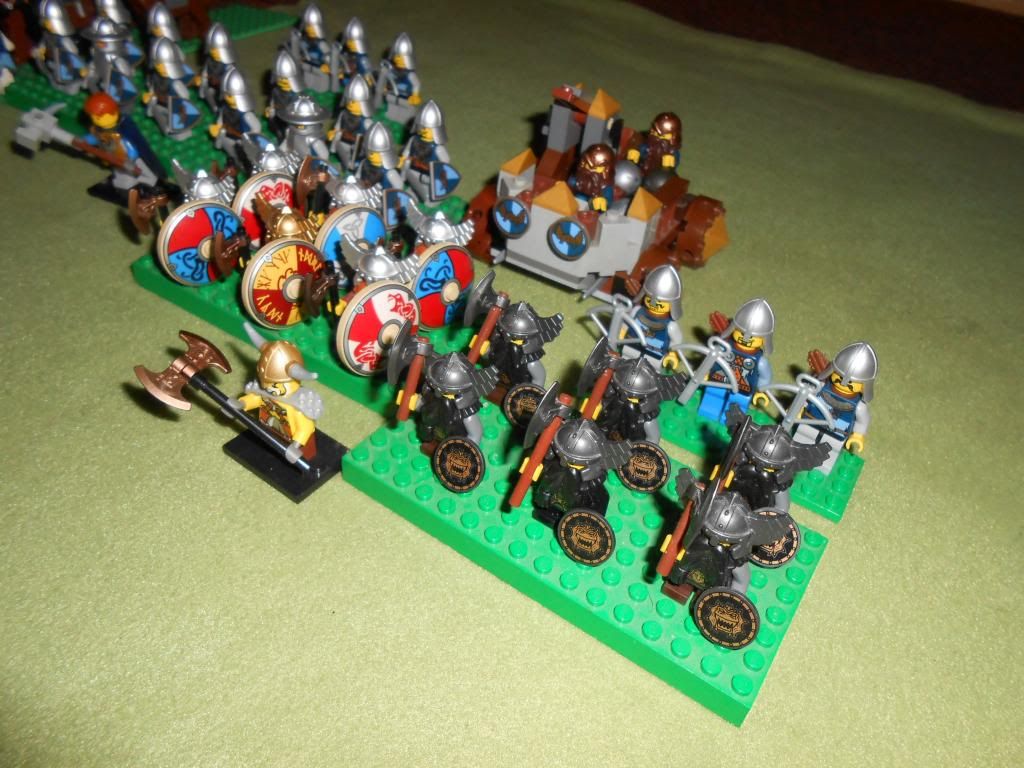 Blaze and his dwarves move onwards.
'C'mon lads, use yer shields to shake up the Falx will ya?'
'Sorry Blaze but I don't think we follow you on that one.'
Lord Barthelomeo
- Bragallot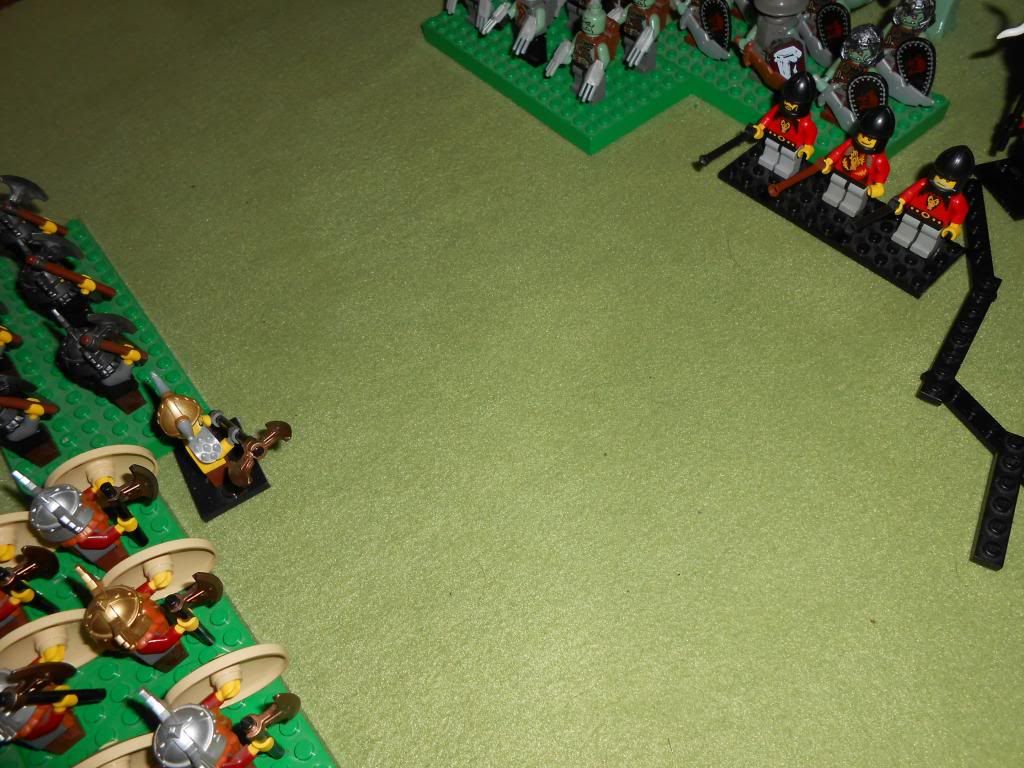 The bulk of the Falx pause, and wait for a better time to act. The riflemen attempt to gun a few dwarves down but fail.
Barthelomeo challenges Apollyon: 'Come and show me that the natives of this wretched land are worthy enough to be crushed by the Falx!'
Lady Isabella
- Brikguy 0410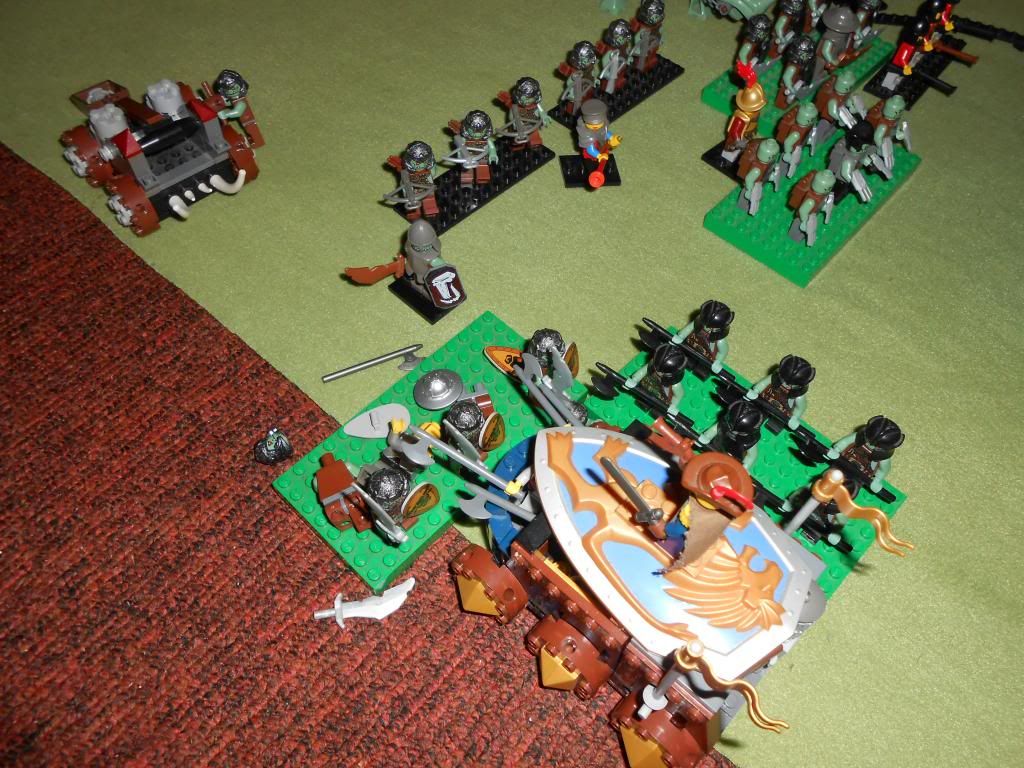 Isabella focuses all of her units on the siege engine...
... and with a whopping combined amount of 99 damage they tear down the machine, revealing its passengers and the engine (everyone is still alive).
Apollyon
- Coriolanus
Apollyon moves in.
With an empowered strike, he hammers the ground, causing more cracks to appear.
The knights charge forward, to which the Falx reply with a countercharge!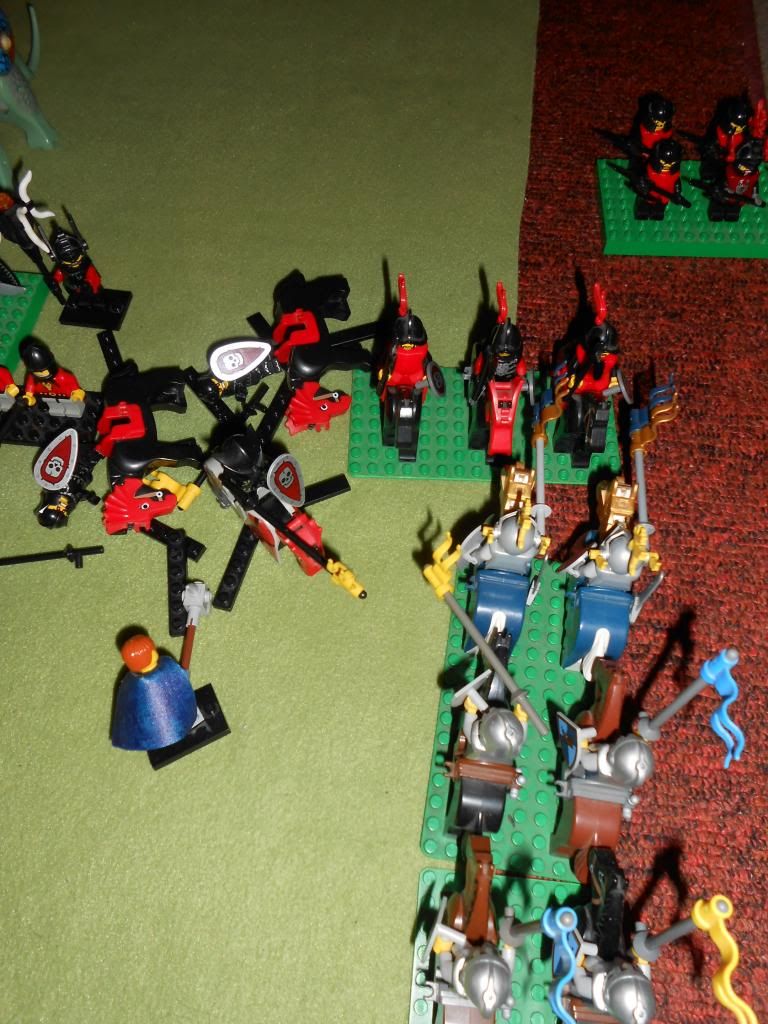 However, with the ground being severely weakened by mighty blows, two of the three dreadknights fall over before they could reach their enemies!
The Imperial knights break through, the runeknights killing 2 falx marauders whilst losing 1 hitpoints each; the dreadknight kills a knight but loses 1 hp in return and is knocked out of his saddle. Another imperial knight falls over his fallen brethren (no damage taken).
The rest of the infantry joins up.
Pizarro D'Oros
- NPC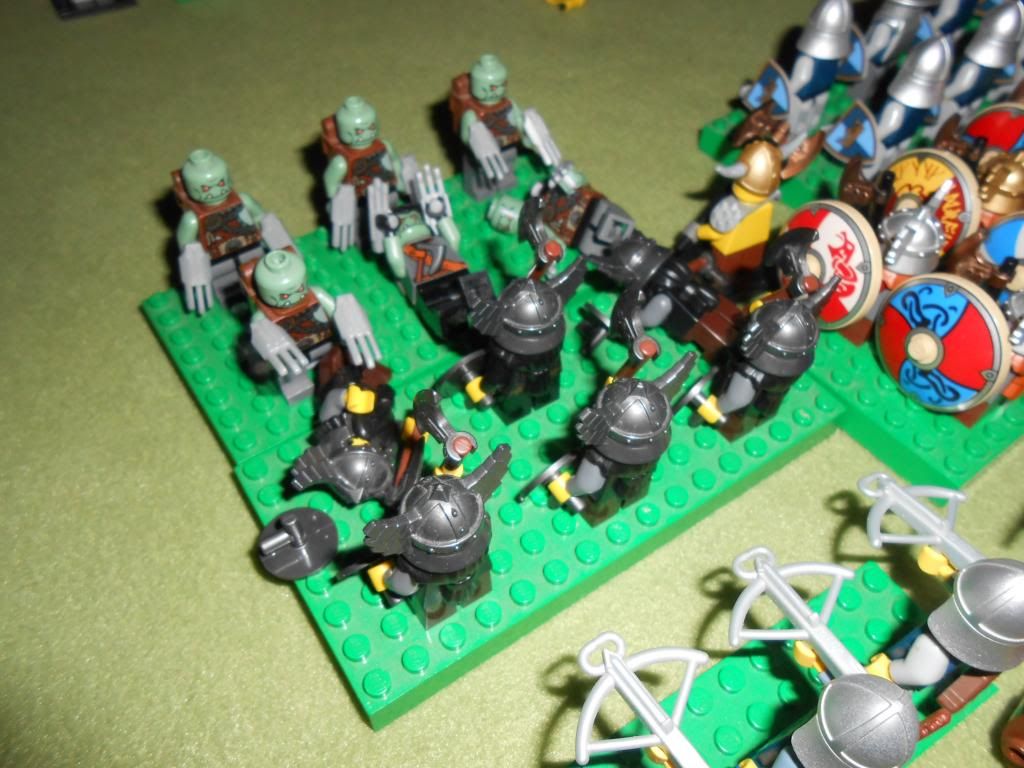 Pizarro's berserkers run down the orks, killing 2 while losing two of their squadmates to counters.
The rest of his troops move in as well. 'I shall face you, stout one!'
Blaze: 'Oi, who are ye calling stout!? I'm just as rotund as any other dwarf!'
Finally, the cannonsaur blasts into imperial ranks, taking out 3 swordsmen and knocking over their officer.
Overwatch and kills:
Silent-sigfig - 2
Brikguy0410 - 1
Silverdream - 2
Bragallot - 1
Coriolanus - 2
Alex - 5
Send orders for turn 3!