Previous Thread
Next Thread
Lost?
Click here for the top thread!
Pizzaro D'Oros
- Alex
The berserkers take down another Irongut Warrior (btw Silva, grudge points are still a mechanic, you now have 3 to spend), then they bail as the cannonsaur charges into them. The crossbow orks also attacked but did no damage.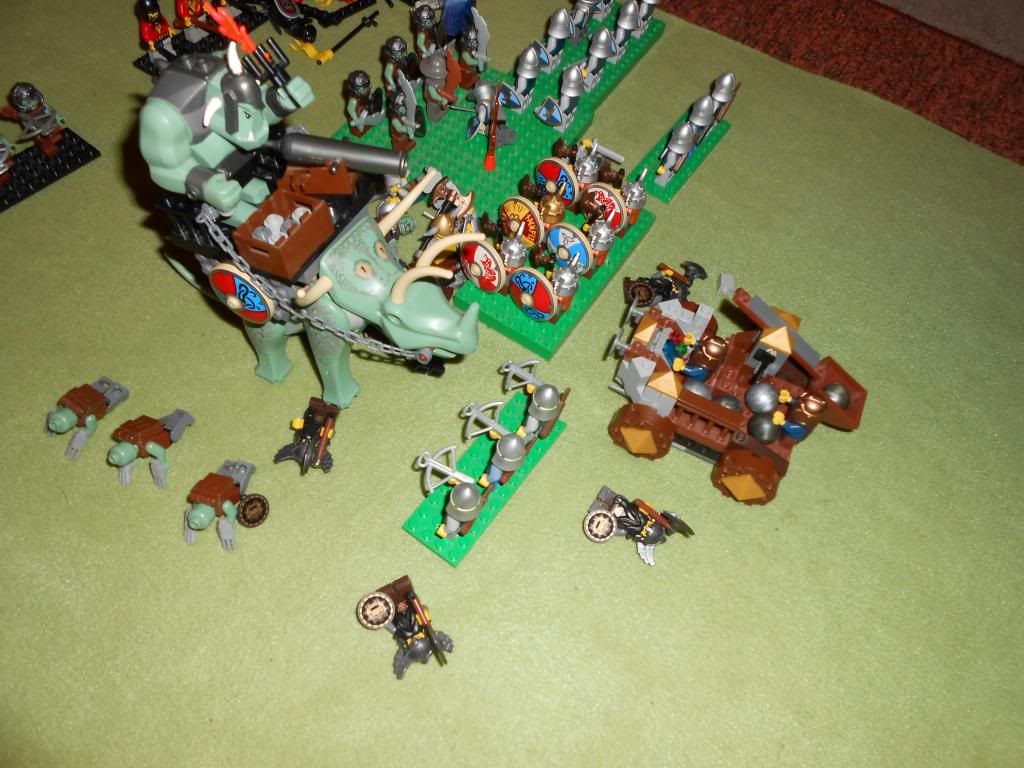 The cannonsaur fails to kill any dwarf, but still knocks them away. The troll cannoneer fires at the dwarf warmachine but barely scratches it.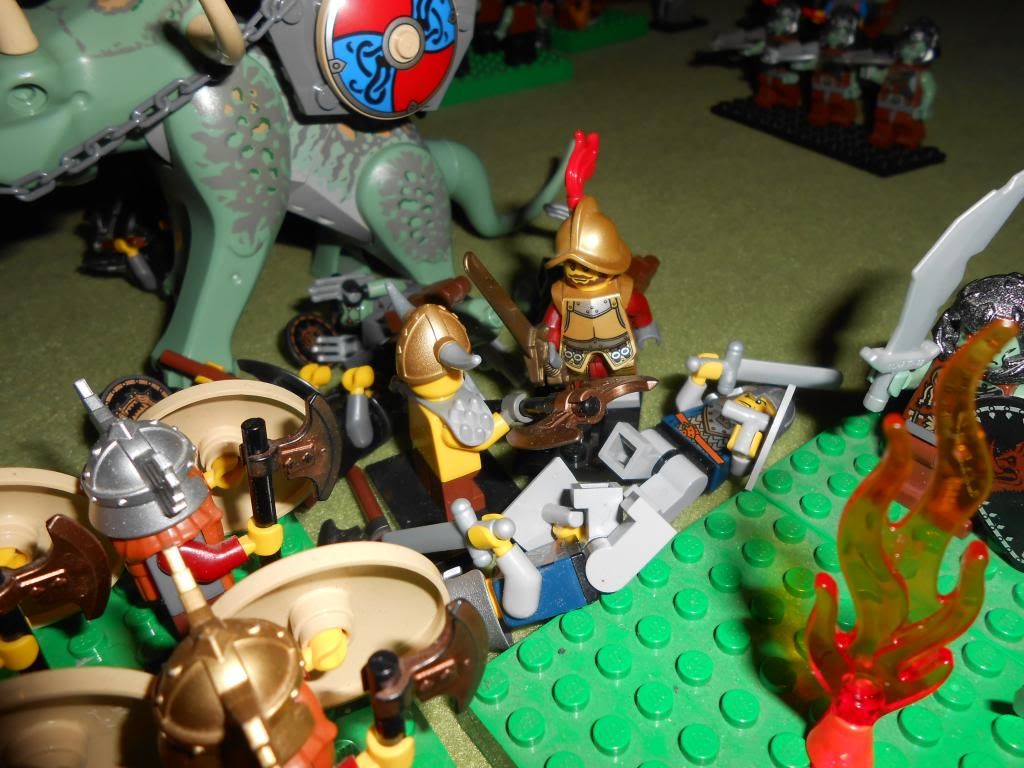 Pizzaro engages Blaze, and deals 1 damage.
Blaze attempts a counterattack but Pizarro uses his lightning reflexes to yoink the weapon out of the dwarf's hand!
'Such fine craftsmanship is a waste in the hands of mongrels like you.'
Lady Isabella
- Brikguy0410
Black orks attack von Brag, who loses 1 hitpoint.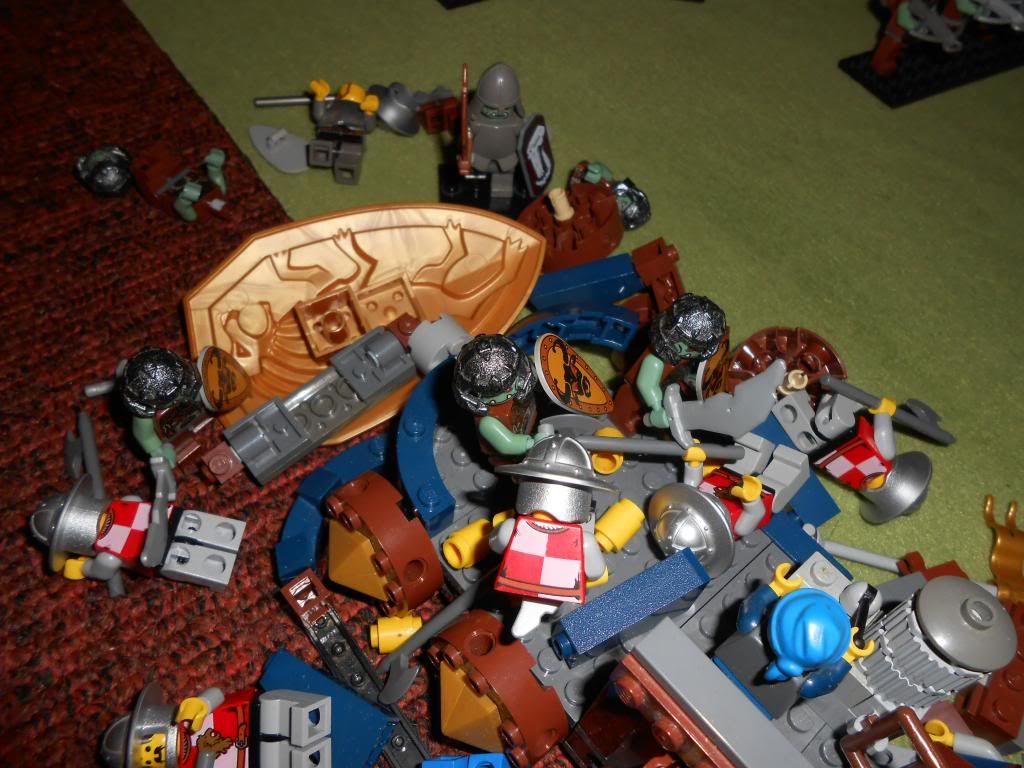 The orkboys kill 2 dazed löwengard.
Isabella and the crossbow orks all fire at the siege engine's engine.
The device ruptures and explodes in a four inch radius, killing imperial and ork alike; 11 units in total.
Lord Barthelomeo
- Bragallot
The Falx infantry storms down on the imperial cavalry, killing both runeknights and a regular knight.
The cavalry regroups behind the crack; riflemen fire at Apollyon but fail to damage him.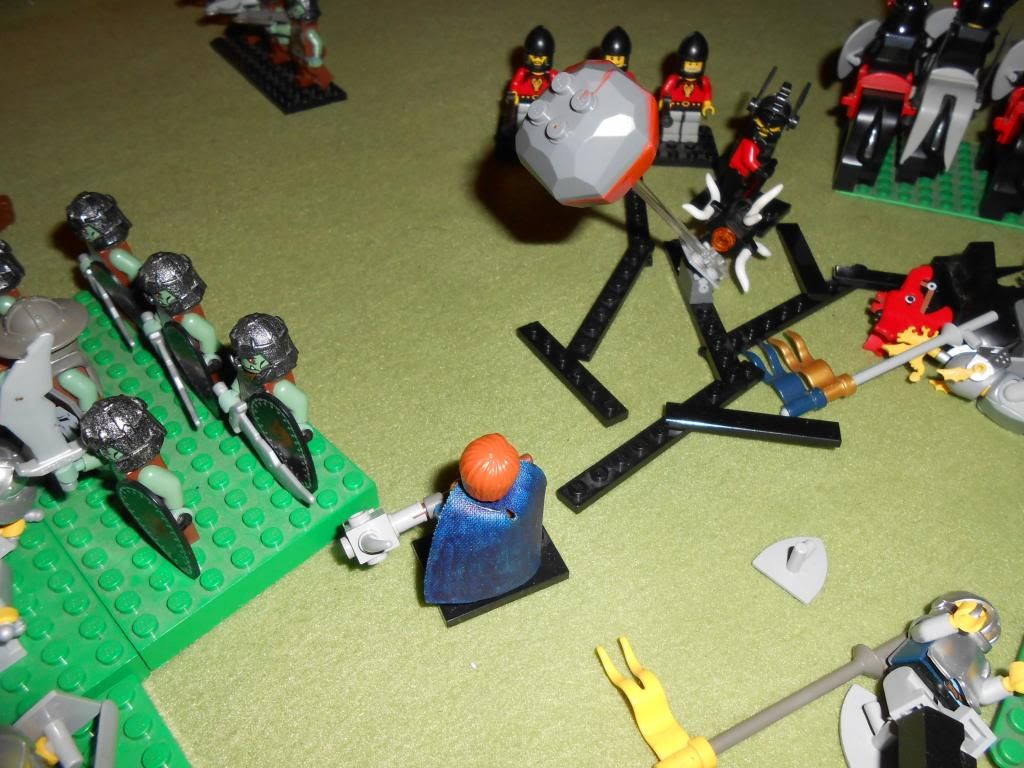 Barthelomeo pummels the ground once again; this time it's so powerful, a chunk of rock ricochets out towards the imperials.
It flattens one swordsman and knocks over another one.
Blaze Ironbreaker
Crossbowmen pin down 3 black orks.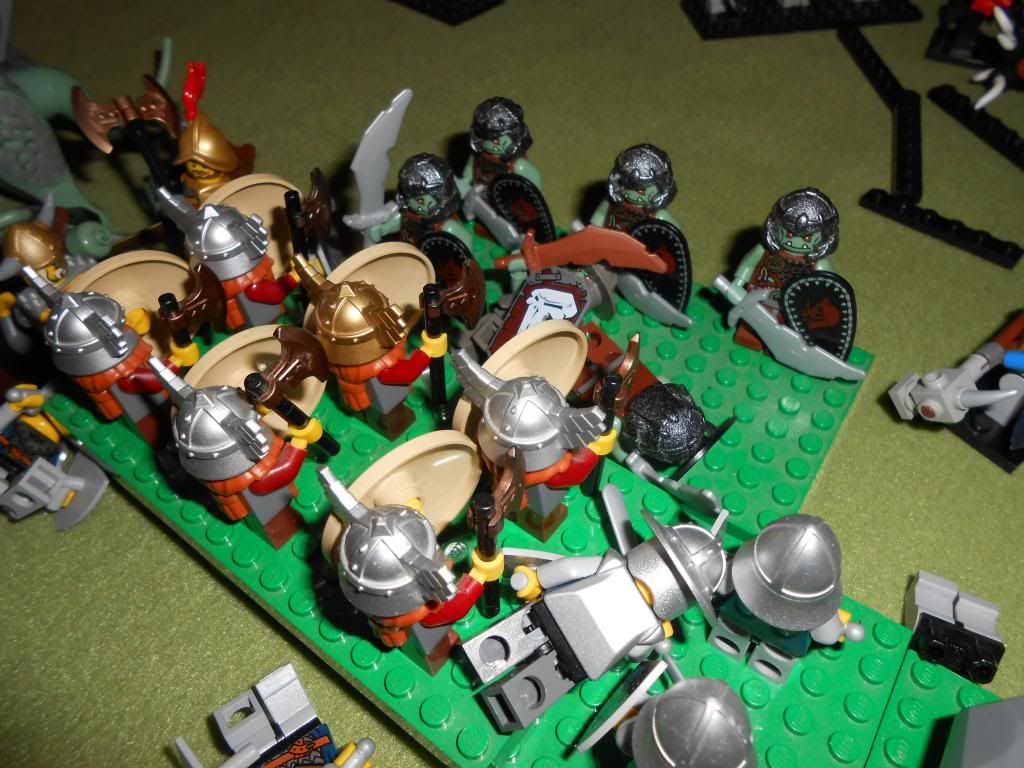 The crimsonbeards aid the swordsmen and kill 2 orkboys in the process.
'Nobody...'
'...touches...'
'... MY AXE!'
The angered Blaze knocks away Pizarro, who loses a hitpoint.
The warmachine tries to attack... but malfunctions. The crewmen repair it but they can only attempt to attack again next turn.
Ferdinand von Bragstein
- Silent-sigfig
The surviving löwengard rush to the ork catapult and break it, much to the crew ork's dismay.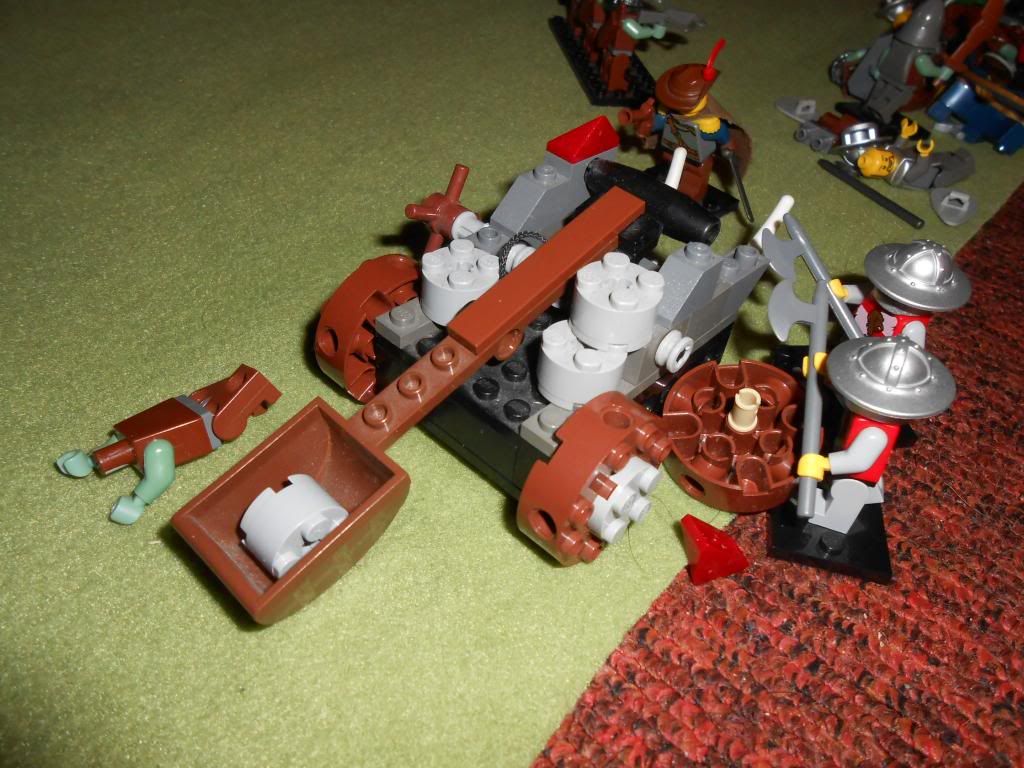 His grief is short-lived however, since he gets gunned down by von Brag, who got lucky with his sprint roll.
Apollyon
- Coriolanus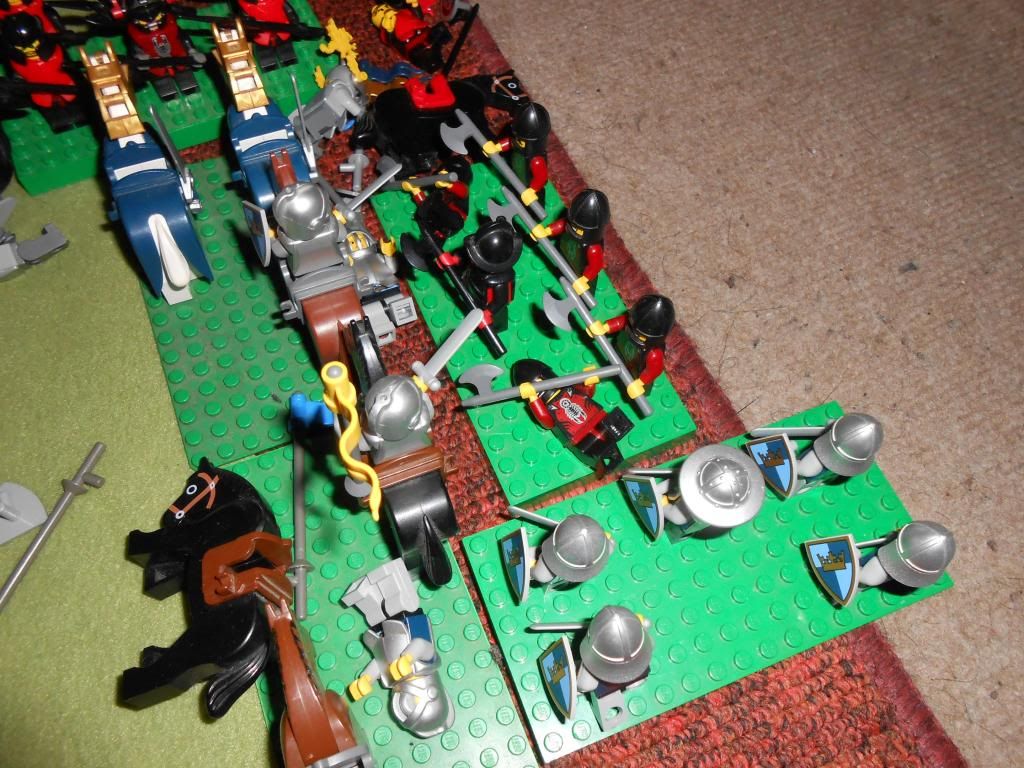 Swordsmen and knights take down 2 Falx troopers.
Apollyon rushes after the cavalry.
Even though he loses 1 action while trudging through the weakened soil, he still manages to bash down a dreadknight.
Swordsmen and crossbowmen attempt to do damage but neither of the succeeds.
Overwatch and kills:
Silent-sigfig - 3
Brikguy0410 - 14
Silverdream - 7
Bragallot - 5
Coriolanus - 5
Alex - 6
Send orders for turn 4!