Previous Thread
Next Thread
Lost?
Click here for the top thread!
Pizarro D'Oros
- Alex
Orkboys engage the dwarves without any success; crossbow orks chip down 1 hp from Blaze though.
'Time to make you a head shorter!' - Pizarro boasts as he swings at Blaze, but fails to hit.
The cannonsaur attempts to fire at the dwarves but it gets jammed.
It is still able to ram into it though, rendering it immobile.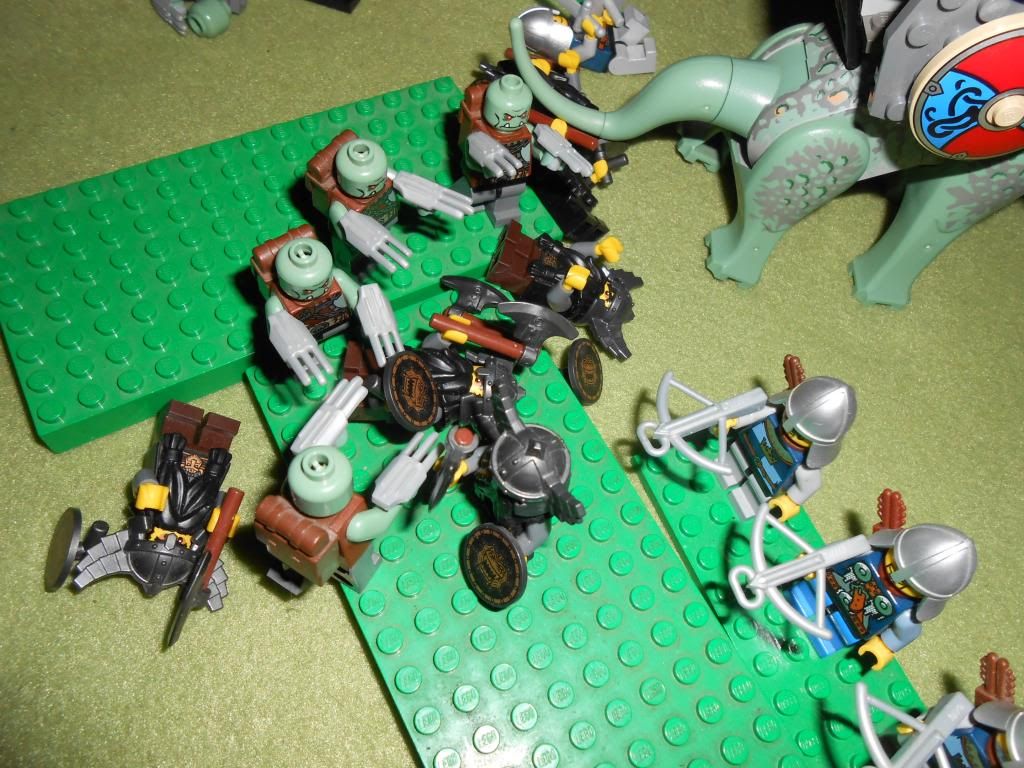 Berserkers get back up and kill 2 more ironguts.
Apollyon
- Coriolanus
Swordsmen swarm the Falx troopers, and while they fail to do damage, they buy some time for the cavalry to break away.
Sadly, one of them trips over difficult terrain, the other one misses.
Crossbowmen fail to harm Barthelomeo; swordsmen take down an orkboy though.
Apollyon swings his hammer but misses...
However he quickly swings again, knocking down Barthelomeo! (-1hp)
Blaze Ironbreaker
- Silverdream
The stranded warmachine finally fires at the cannonsaur.
It successfully blasts the troll out of the saddle and wreck its cannon. The troll corpse falls on a berserker and flattens it. The saur loses 2 hp.
Crimson guard hacks down 2 orks.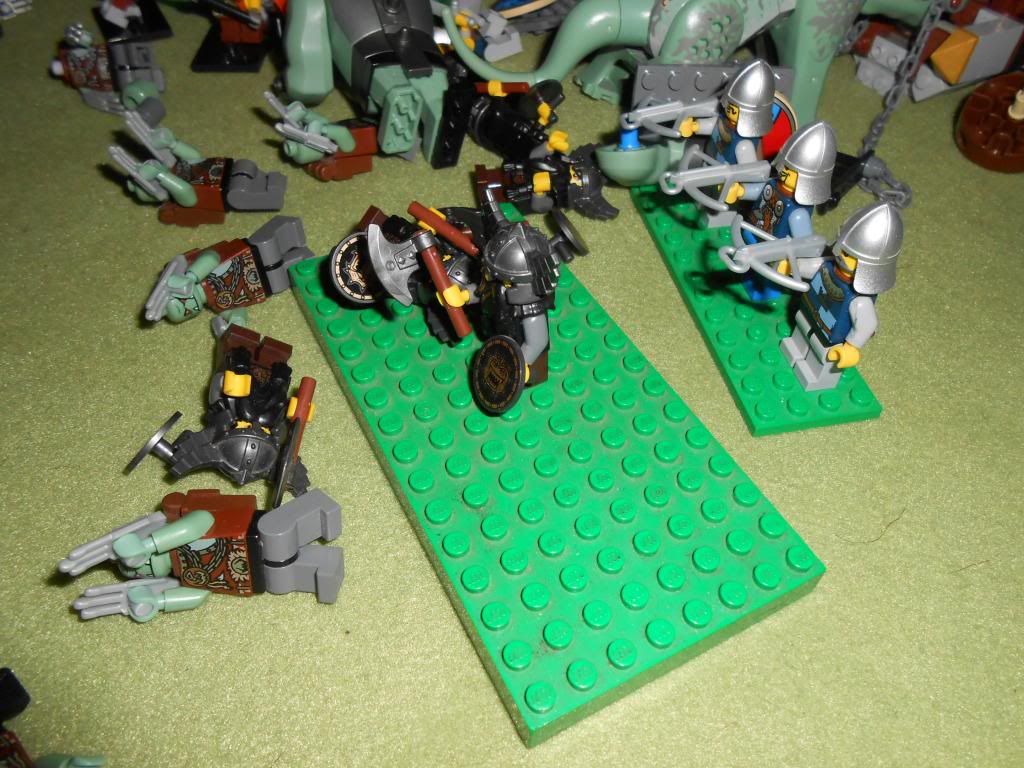 The last irongut, aided by crossbowmen, destroys the berserkers.
Blaze picks up a fallen shield from the saur...
... and while he intended to toss it at the crossbow orks, it falls short on range and is only able to knock over Pizarro, much to his annoyance.
Lord Barthelomeo
Slayers kill the knight.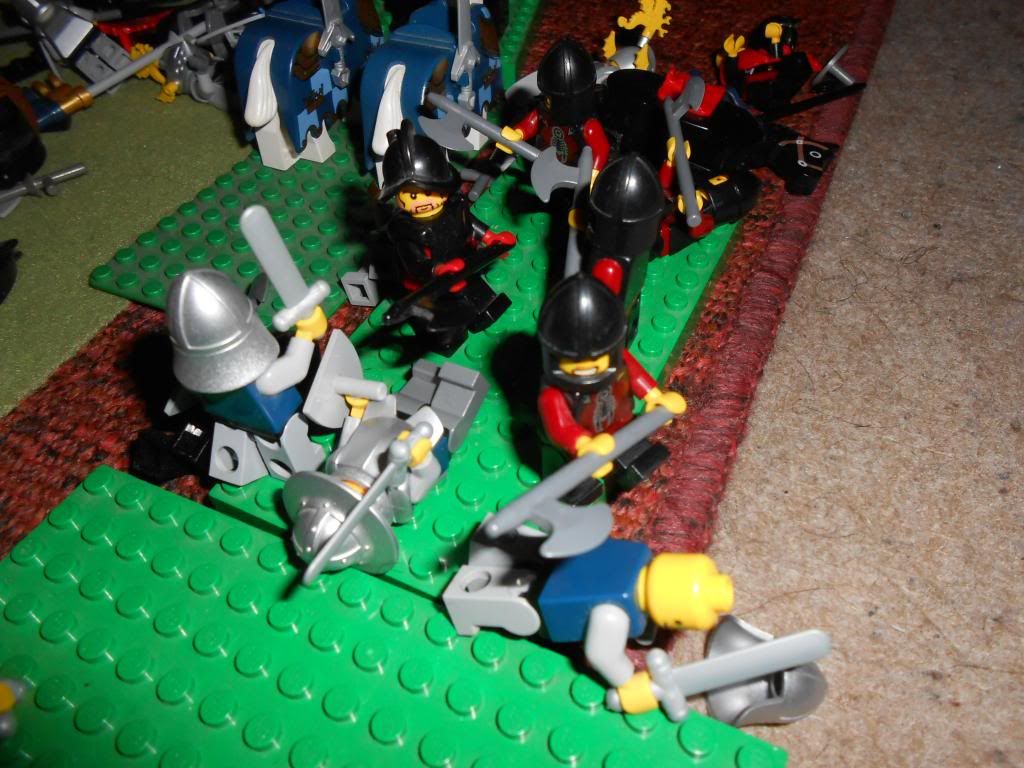 Troopers take down 2 swordsmen.
'It was a fateful effort, knight...'
'... but FUTILE!'
Barthelomeo smacks Apollyon so forcefully that he not only loses 1 hp, but also gets his armor halved for a round!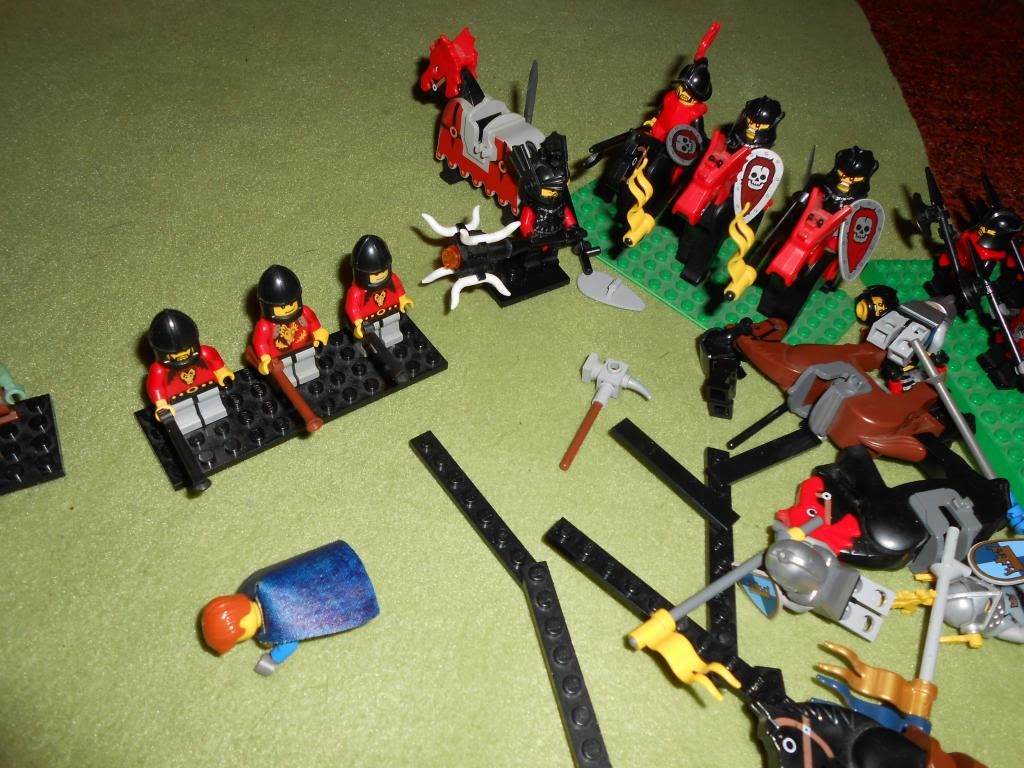 The cavalry reposition and run down the rune paladin. Apollyon is defeated!
Riflemen fall back and attempt to intercept von Brag, without success.
Lady Isabella
- Brikguy 0410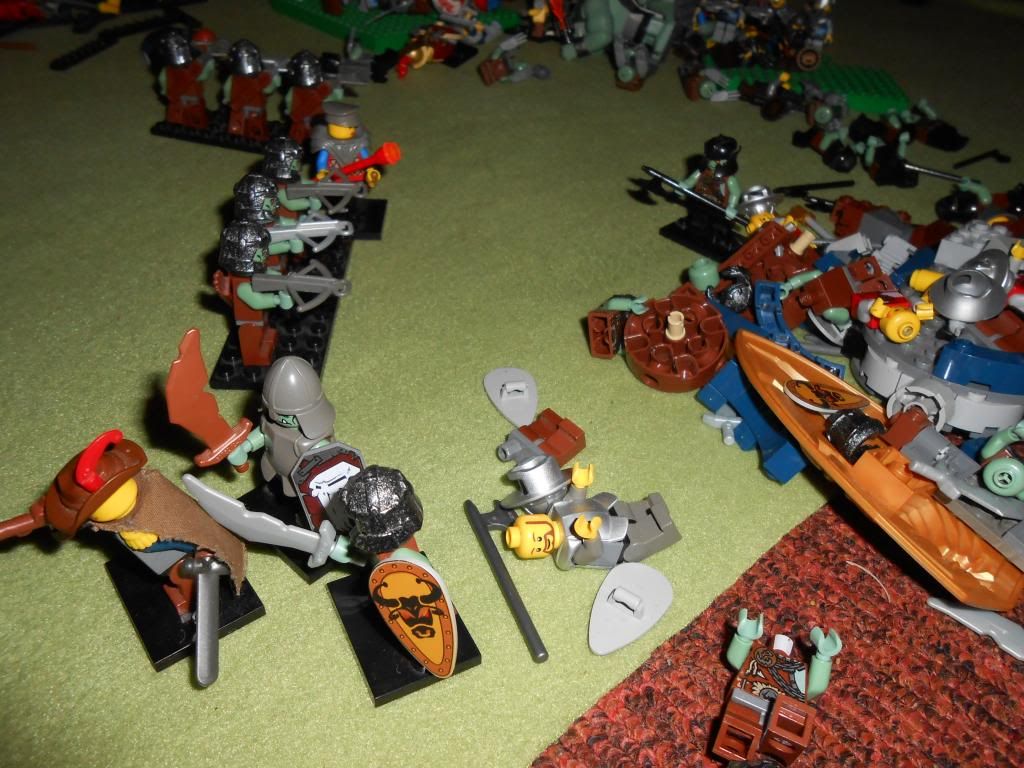 The orks try to take down von Brag but they fail as well.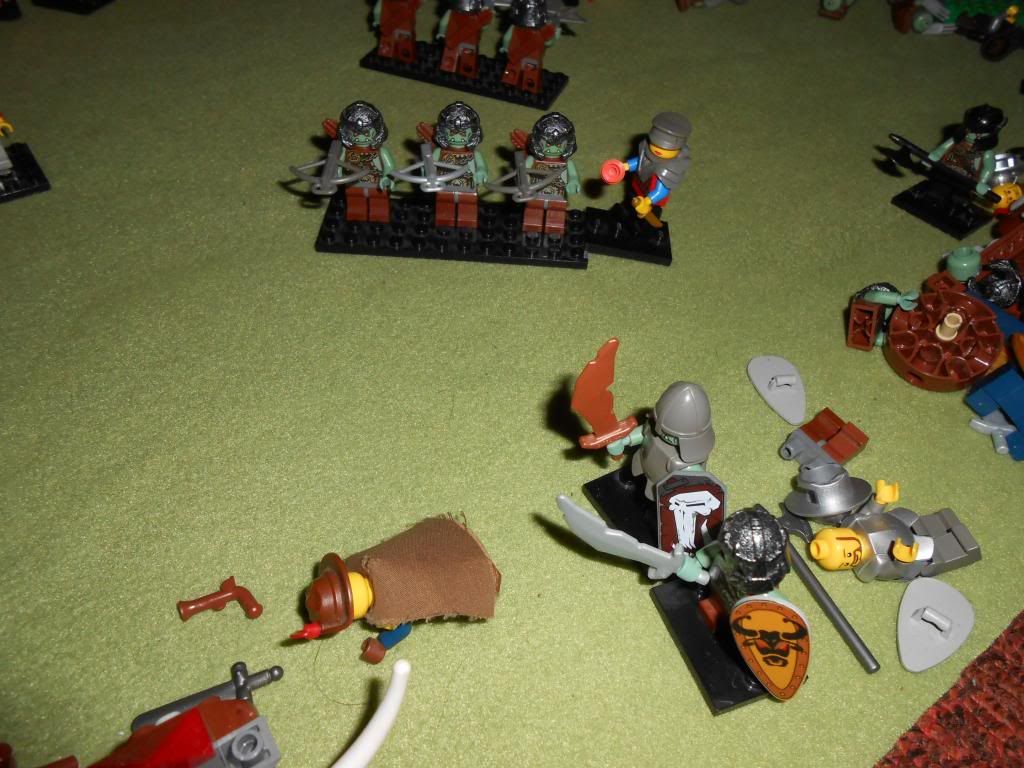 He falls however to a combined volley of crossbow orks and Isabella. Von Bragstein is defeated!
Ferdinand von Bragstein
- Silent-sigfig
The last löwengard desperately try to defend their recently fallen master, and kill an orkboy.
Meanwhile, at the portal fortress:
Torquemada: 'Finally, I think I can understand the intricate ley matrix within this rock...'
Unknown vocie: 'Just as I thought, you would make me a perfect host.'
Torquemada: 'What?'
Multiple ebonite tendrils shoot out and wrap around the Falx sorceror, who struggles to regain control over the ore.
Riflemen: 'Lord Torquemada!'
Torquemada: 'Gaaah, don't interfere! I will not be overcome by some sentient rock! Aaargh!'
With a flash of light, the ebonite chunk cracks open violently. From its shards emerge...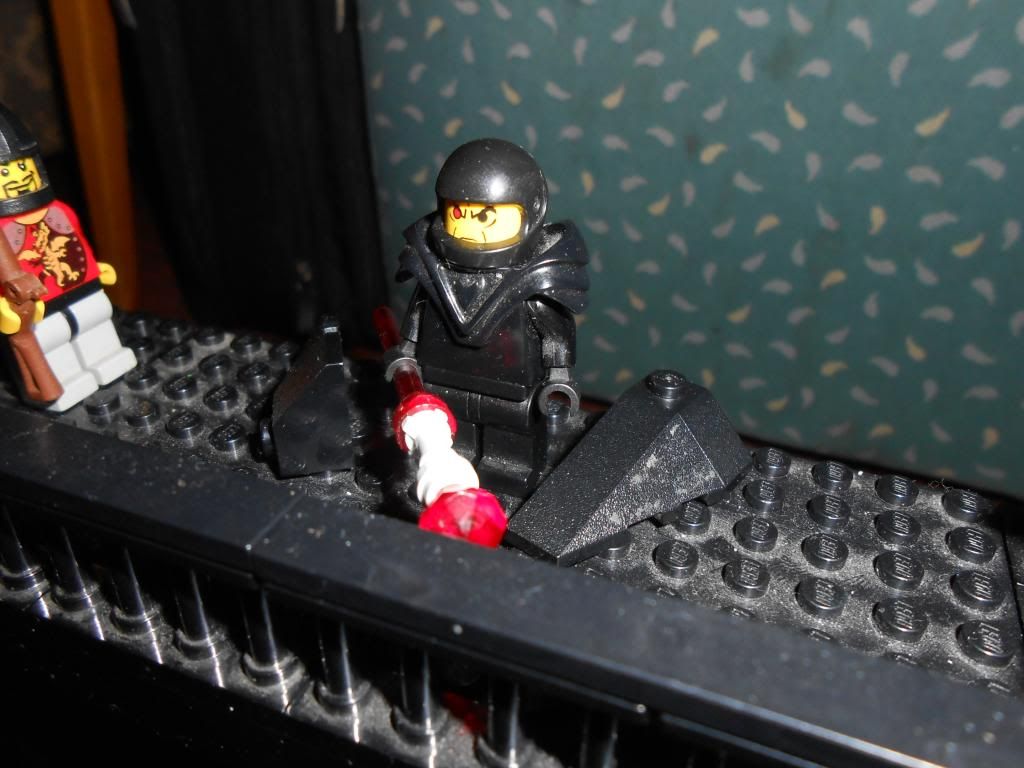 Torquemada, Ebon-clad: 'All too easy. But even such intricate mortal minds are nothing to me. Now, for the other, lesser beings...'
Torquemada, Ebon-clad: 'Minions! Receive the true boon of your master!'
All ebonite-wearing Falx units, including Lord Barthelomeo, suddenly flinch as they are overcome by a surge of power.
Torquemada, Ebon-clad: 'Now minions, obliterate the opposition, and bring me their leaders!'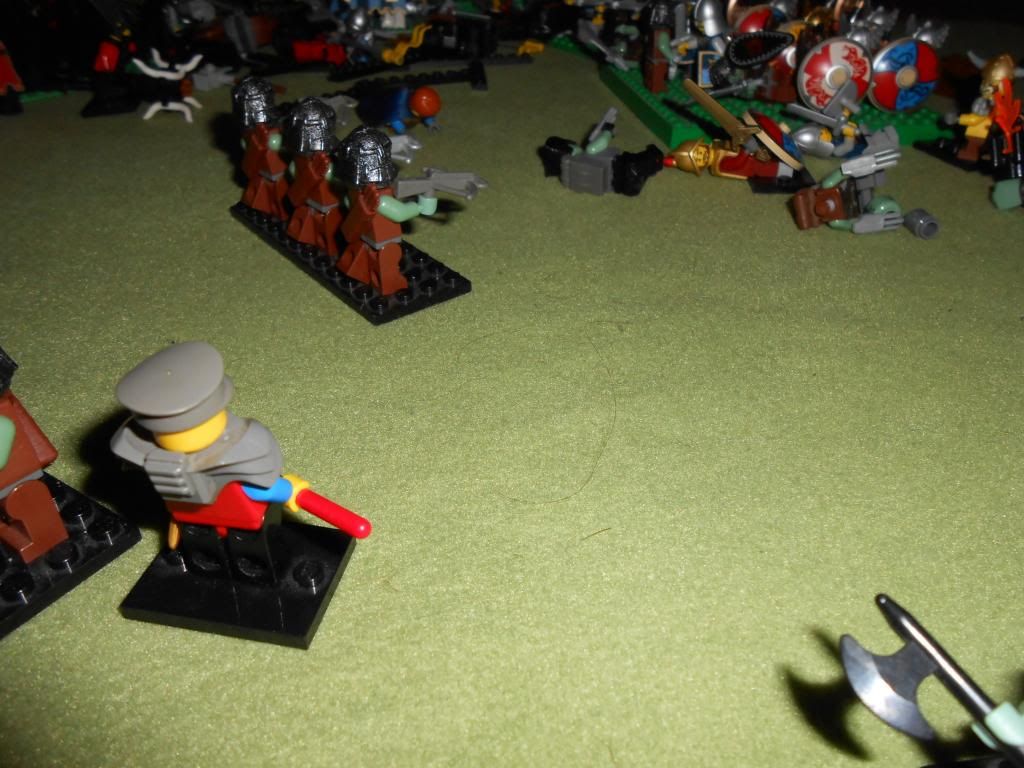 Lady Isabella: 'What's up with him? Even I'm not as rough with our troops.'
Pizarro D'Oros: 'No idea Isabella... still, orders are orders. Let's end this charade!'
Overwatch and kills: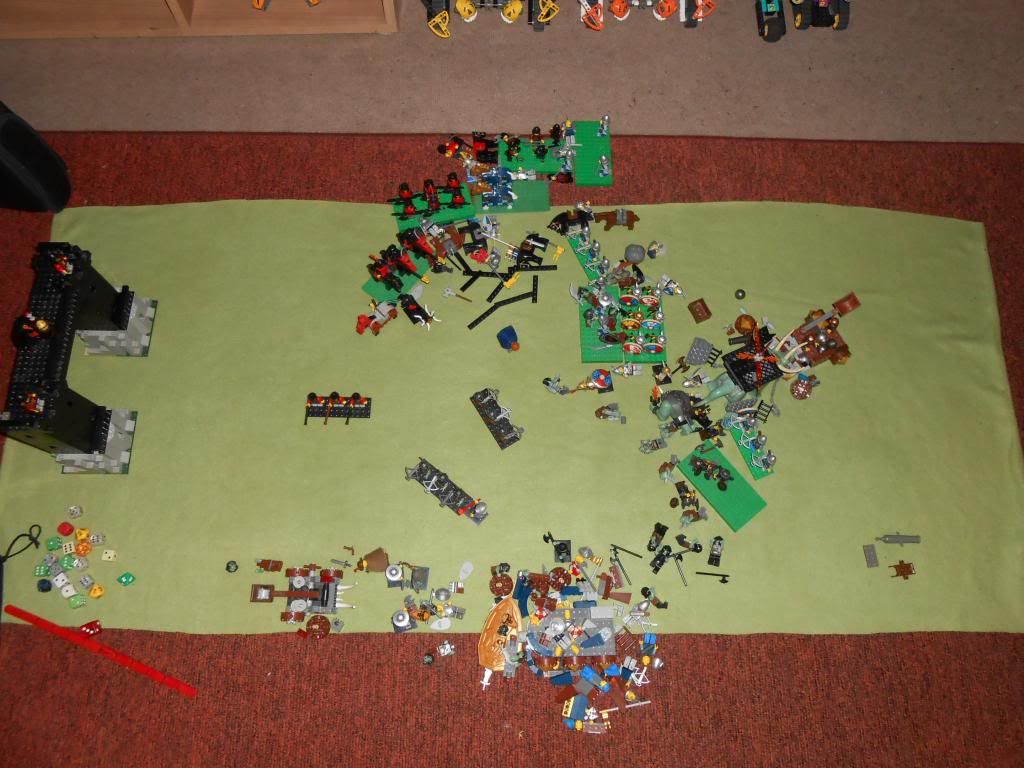 Silent-sigfig - 4
Brikguy0410 - 15
Silverdream - 14
Bragallot - 9
Coriolanus - 6
Alex - 8
Send orders for turn 5!