Round 6:
viewtopic.php?f=16&t=12335
Round 7
1. Dark Elves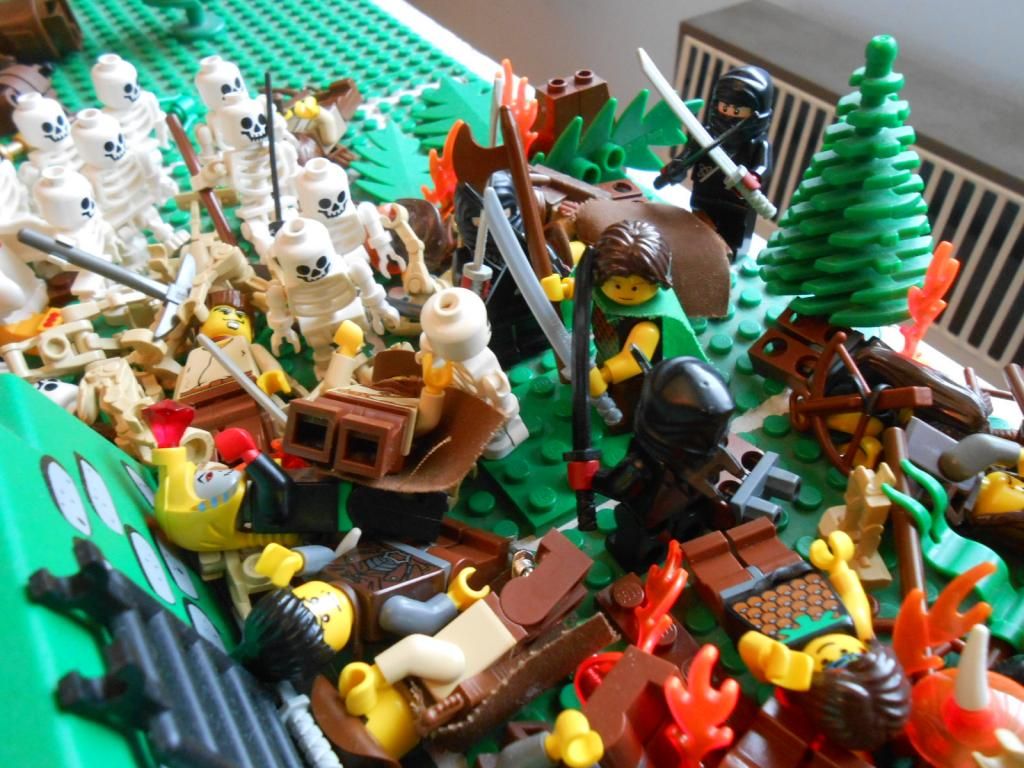 The dark elves attack Landor. He only just parries a couple of blows, even lands one himself...
... but the multitude of the dark elves finally becomes too much, and he collapses.
The skeletons advance, grabbing what they can, except for the chicken zombie man who has no hands. By now there are so many corpses on this side of the field that they can barely make it through.
The grave wraiths blast Miranda and the ranger yet again, killing the ranger and almost doing the same to Miranda.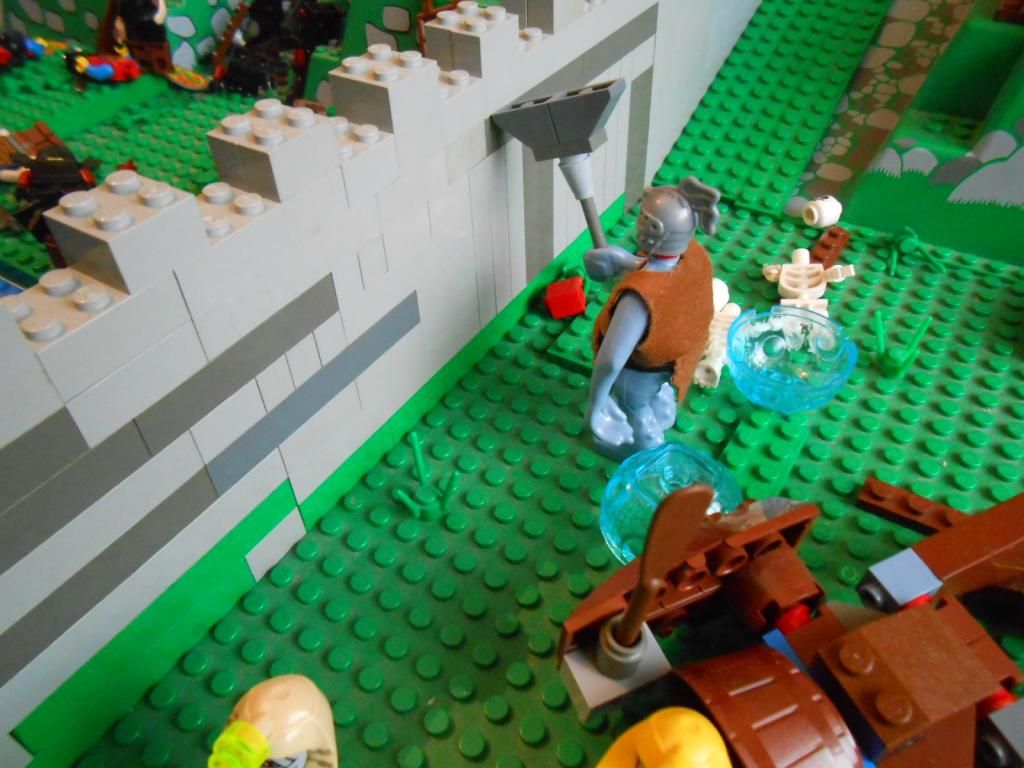 The undead giant got a fine damage roll, and then I rolled exactly the same numbers for the wall's 'armour' roll...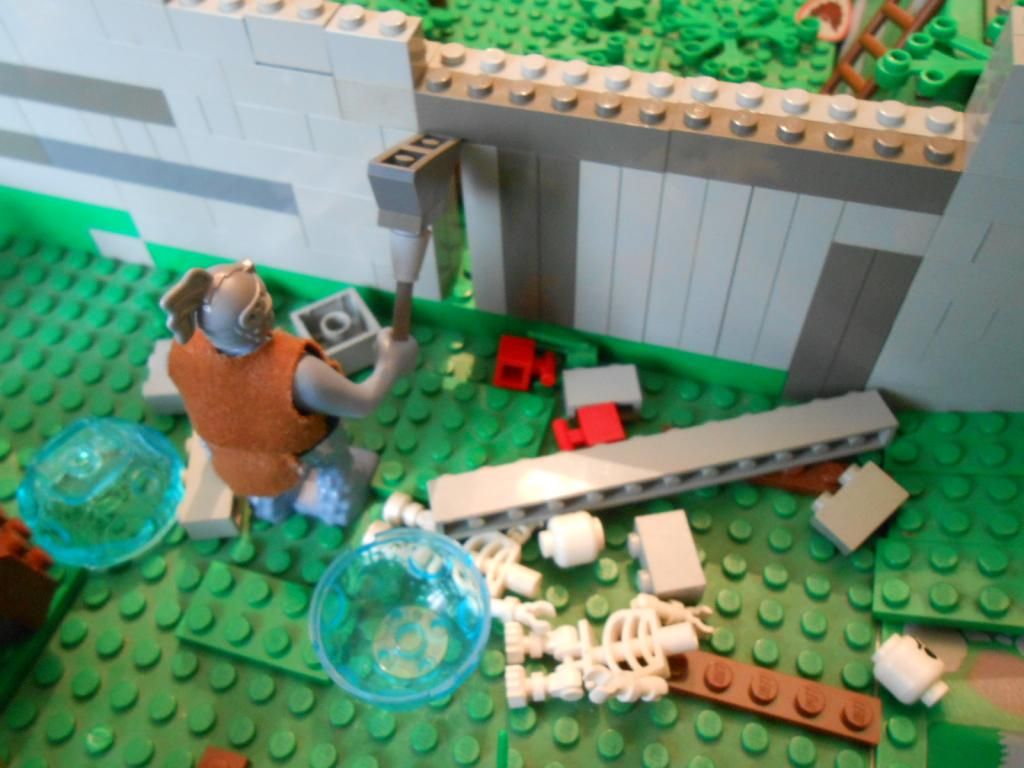 Grinding damage allows him to take a chunk out of it though. In true AoE fashion, the wall starts crumbling from the top.
2. Crimson Knights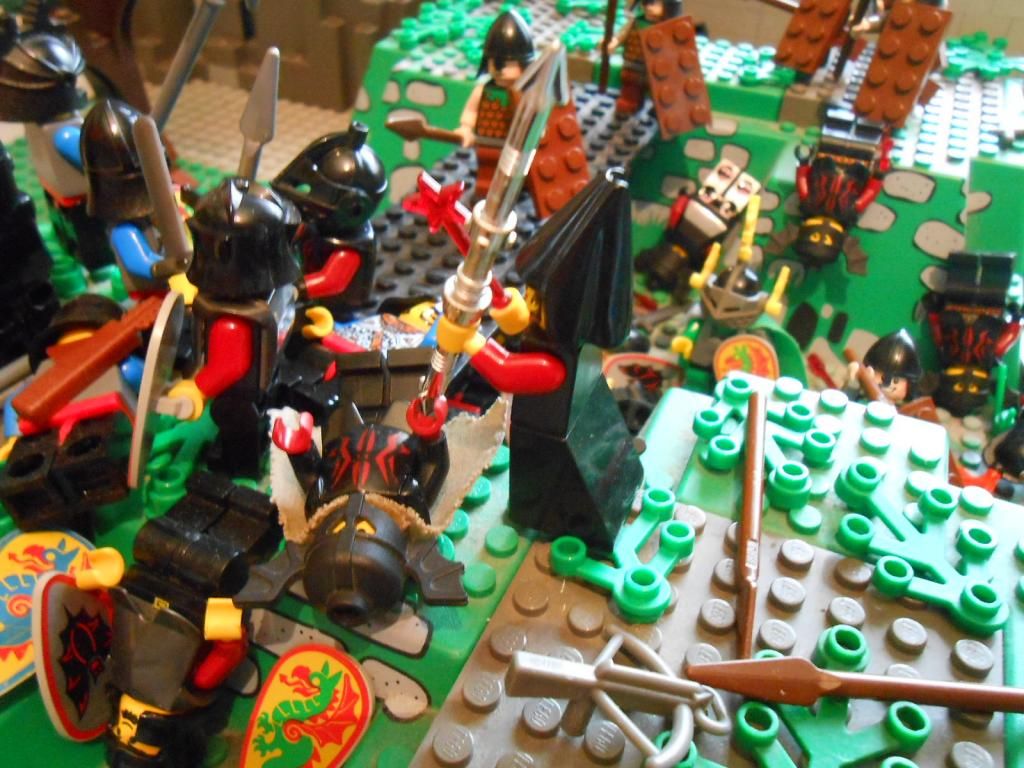 The iron grannie pulls the pike out of Cassandra's abdomen.
She doesn't have healing magic, so cauterizing the wound is the most she can do.
The grannie also throws the pike at Garth.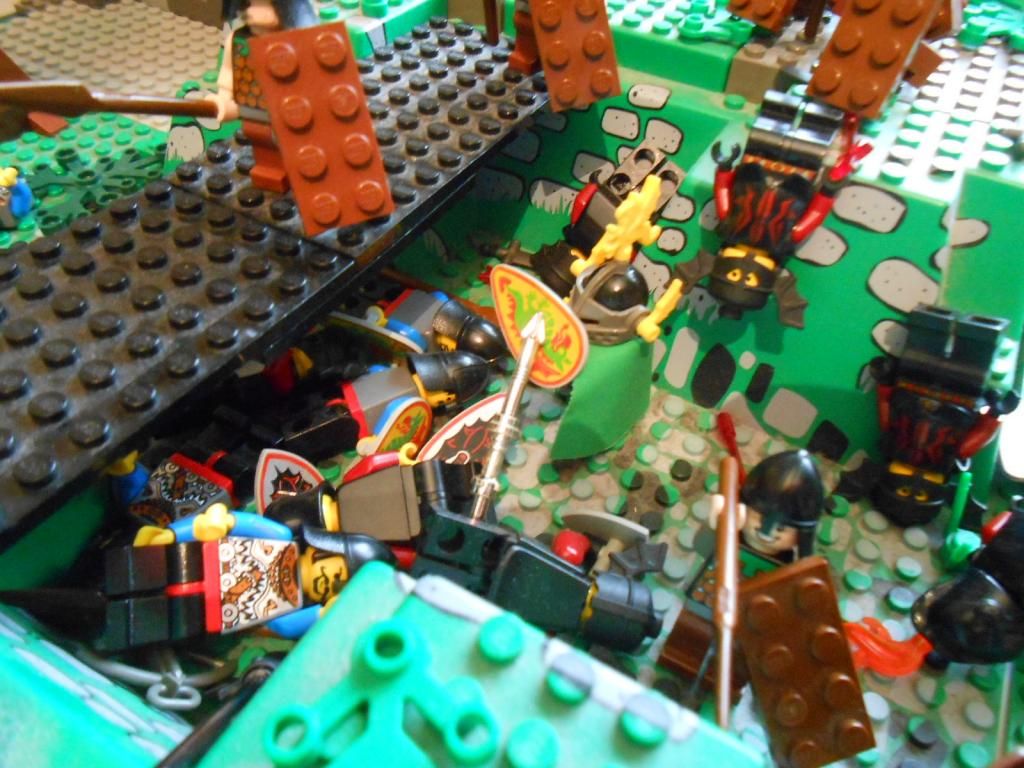 Garth parries it however.
Though heavily wounded, Cassandra still manages to cast a spell...
... thus animating the armour of her fallen soldiers.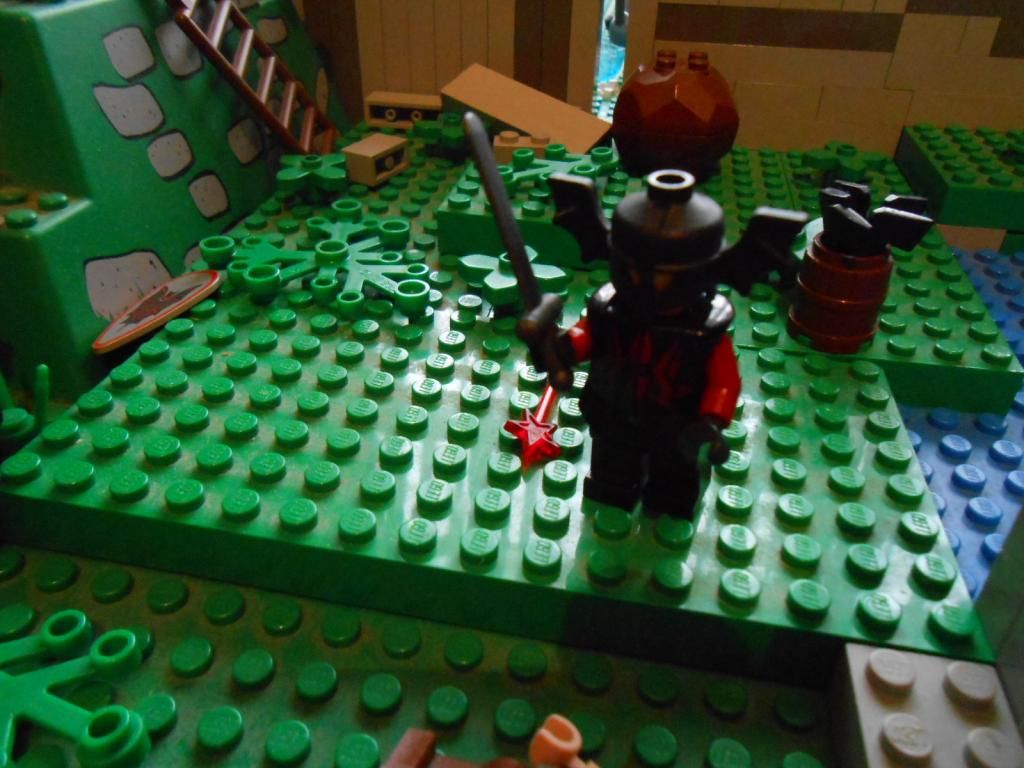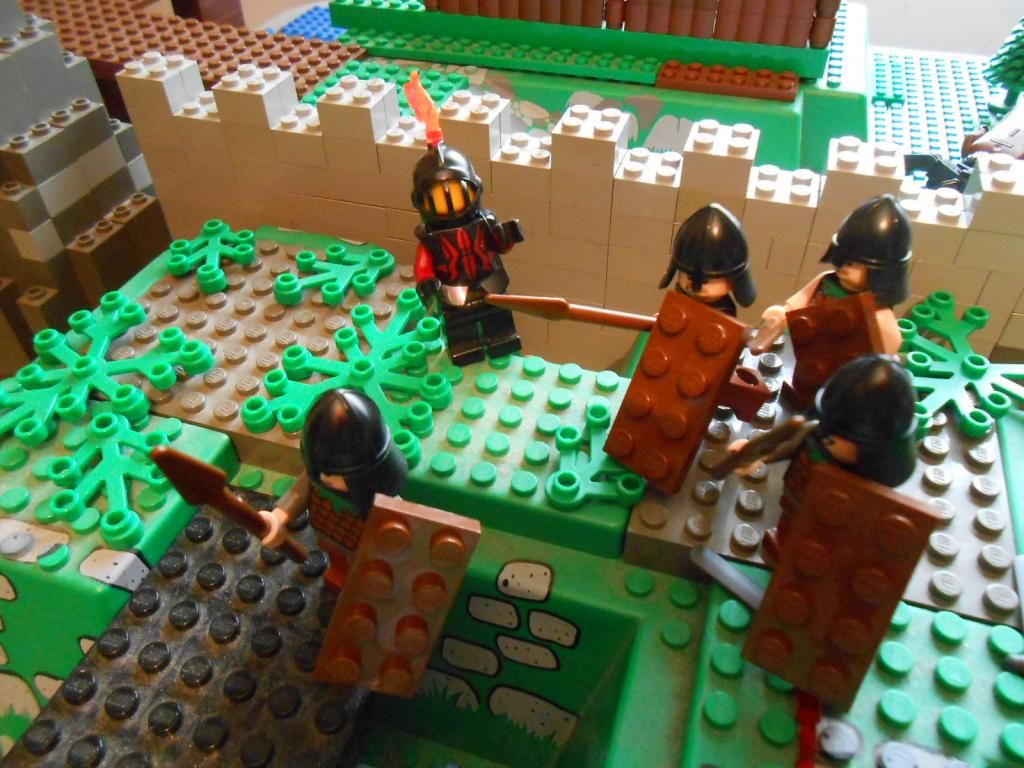 The metal husks dance for Cassandra like puppets on a string.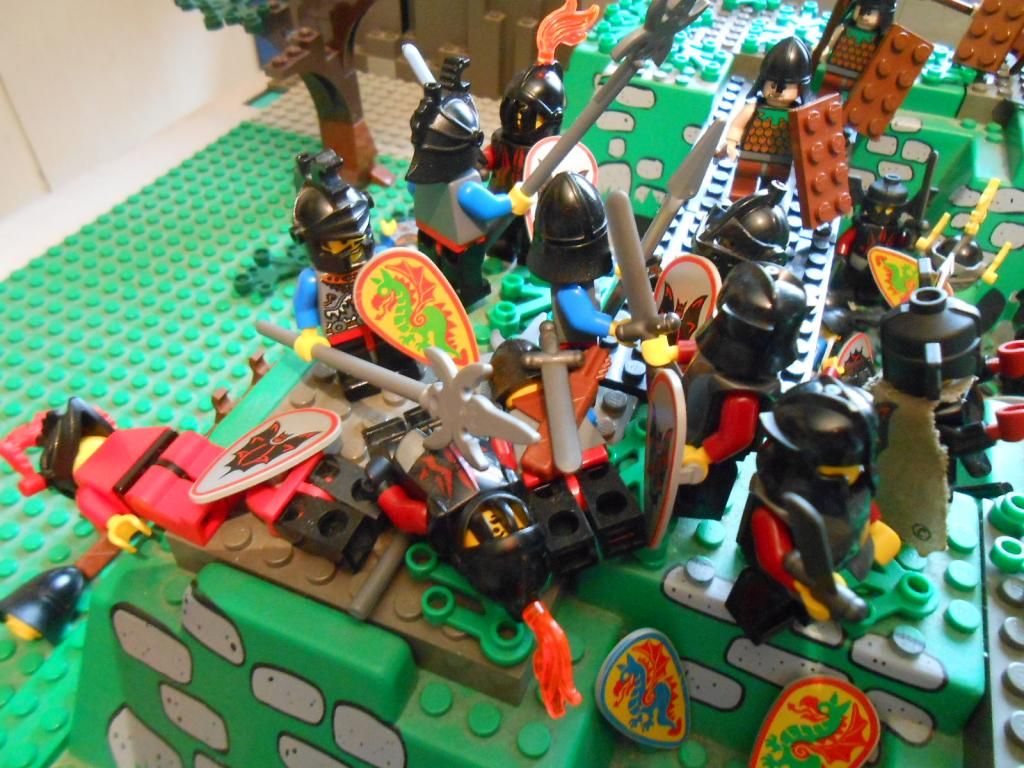 One knight falls to a counter.
His armour is animated as well.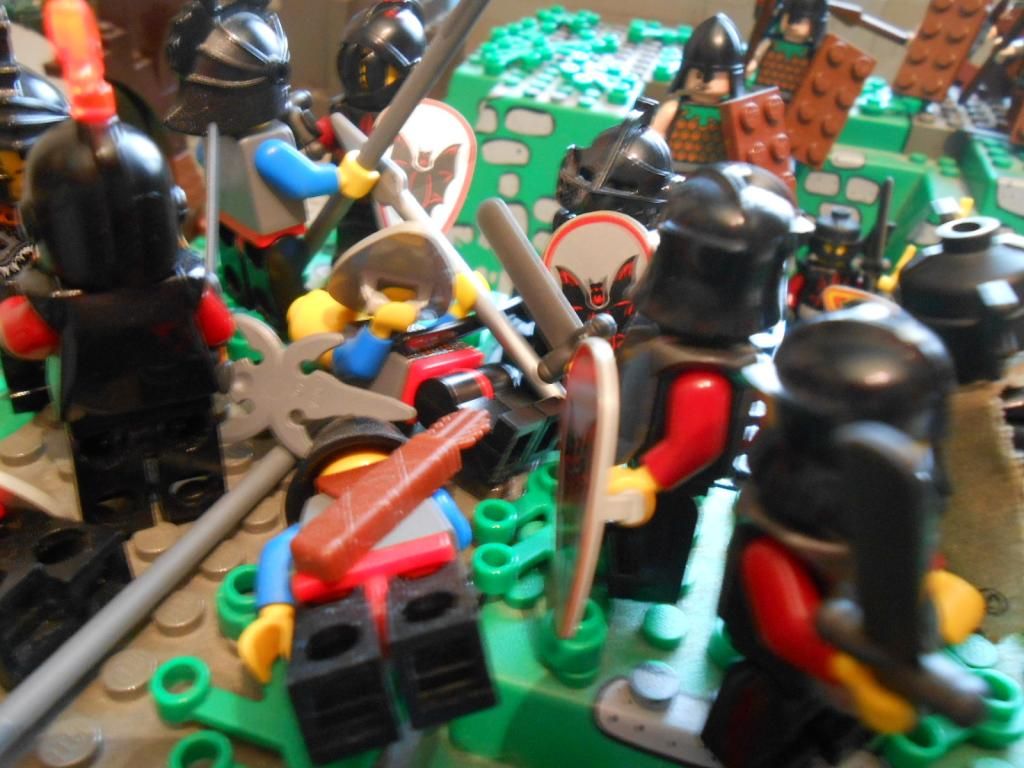 The spearman fought valiantly, but couldn't hold on forever.
3. Dwellers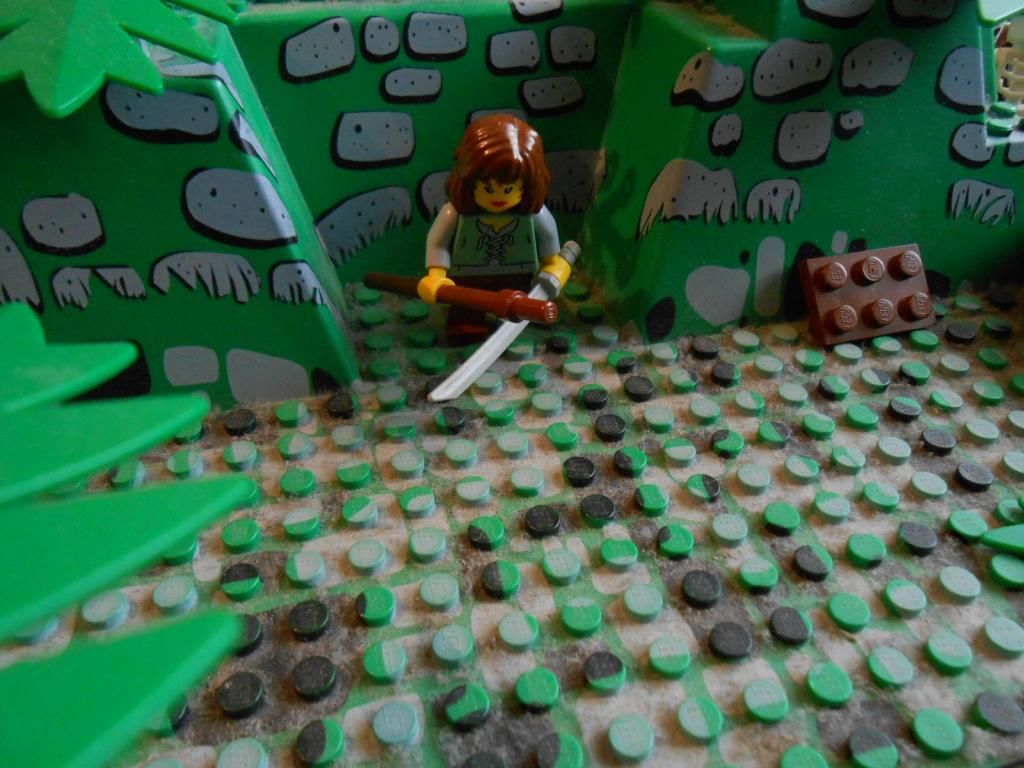 After taking fire from the grave wraiths for three consecutive rounds, Miranda finally hops down the slope, to a safe location.
Well, safe...
(the forum is not letting me post this image for whatever stupid reason)
She legs it with her remaining move.
(2)
Splotcha focuses the powers of the holy light through his trusty roeispaan... but nothing happens.
(2)
He crawls onto a slope to escape the approaching skeletons.
Miranda can't use the light, but she does have some bio magic at her disposal.
Magical spider webs shoot out and rip apart three skeletons.
4. Woad Elves
(2)
Made nervous by the dread the crimson knights put in lesser minifigs, this spearman barely misses.
These guys even fail to take down the animated armours.
This one doesn't.
(2)
The woad elves on the bridge keep charging.
5. Dragon Knights
Ignoring Cassandra's minions, Garth picks up the largest weapon he can find...
(2)
He stabs Cassandra from the bottom of the slope, but she withstands it.
An animated armour and the last heavy swordsman are taken down by Brockram and a dragoon.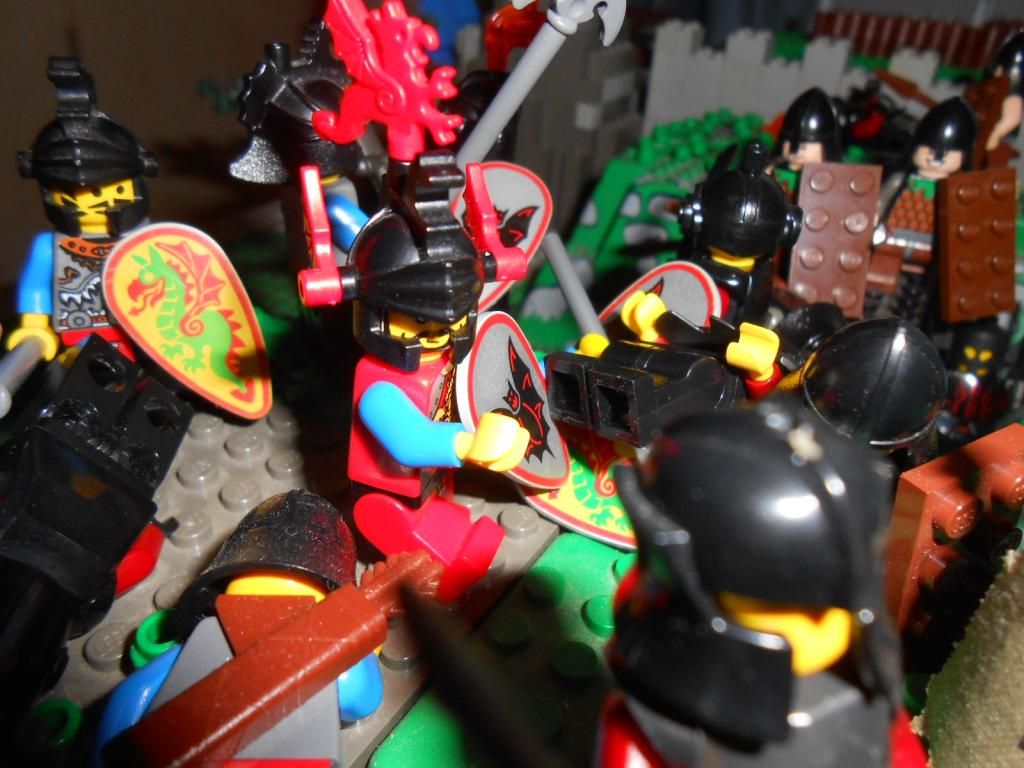 Brockram gets unlucky for once and breaks his weapon on the swordsman's armour.
Overviews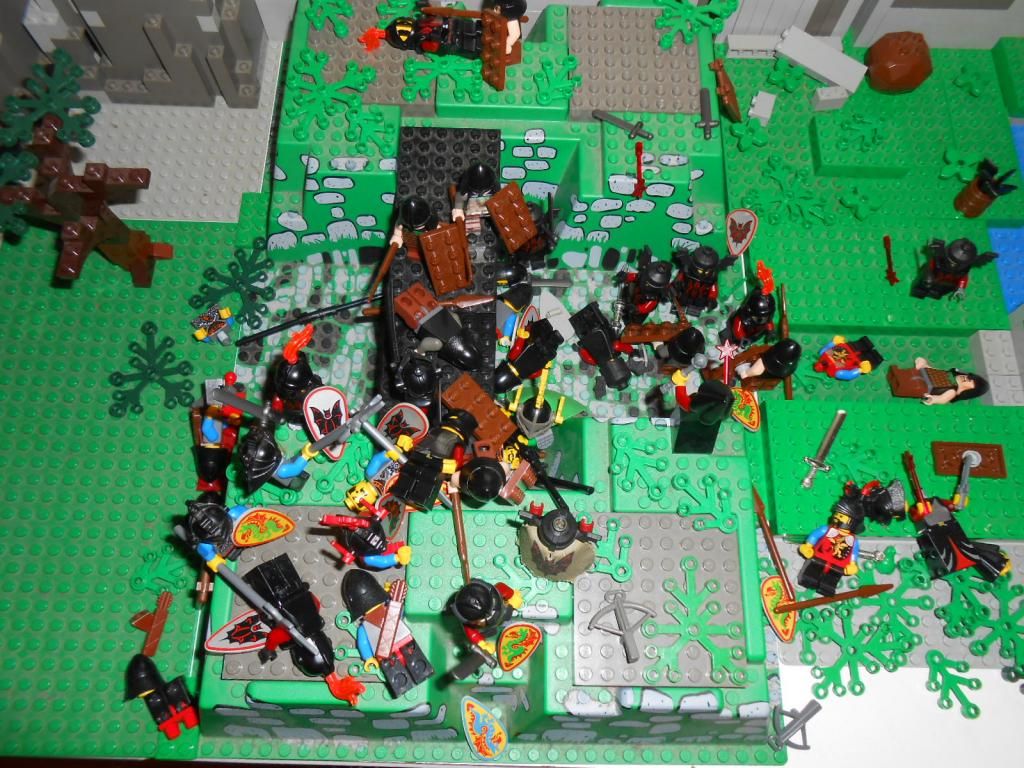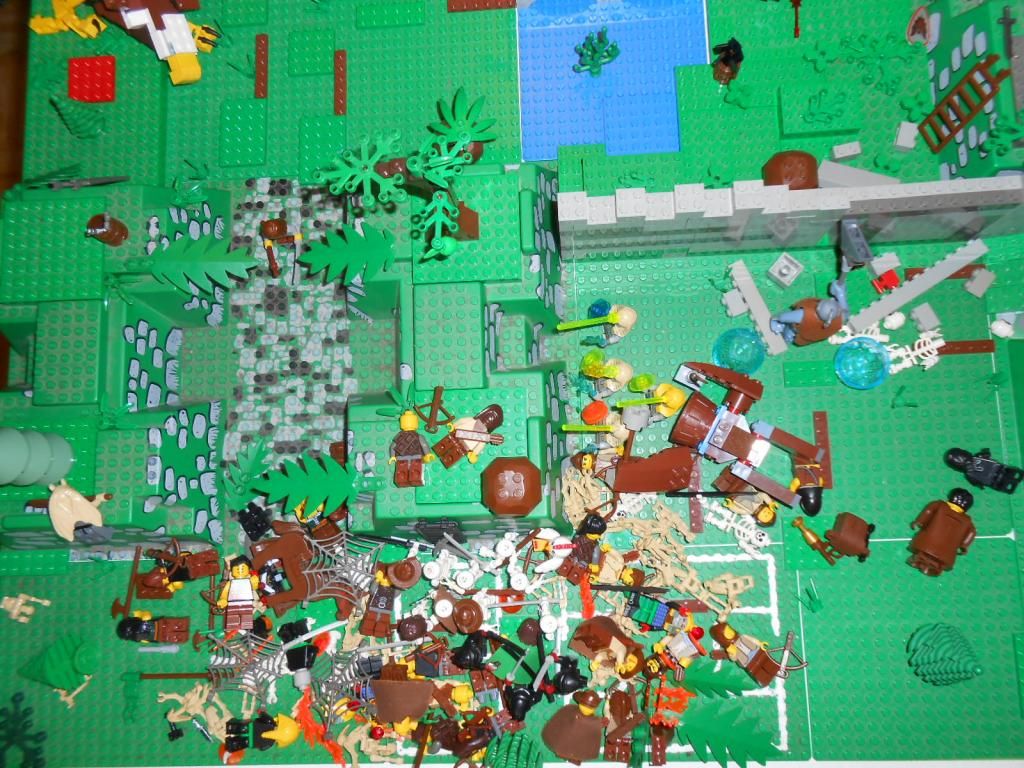 (2)
Kills:
Rangers / Dwellers - 20
Nimoë / Dark Elves - 12 (1 SP)
Inferno - 17
Woad Elves - 10
Dragon Knights - 12 (+1 friendly fire)
Crimson Knights - 9 (+1 friendly fire)
Kamos the Skylord - 0 (1 friendly fire)
Damage:
Brockram (1 HP)
Garth (1 HP)
Miranda (1 HP)
Cassandra (1 HP)