Strike Team:
Using their SN die to bolster their armor, most of the melee rangers began their advance into the compound.
The rest of the strike team decides to scale the nearby wall instead, and uses their SN die to enhance their movement.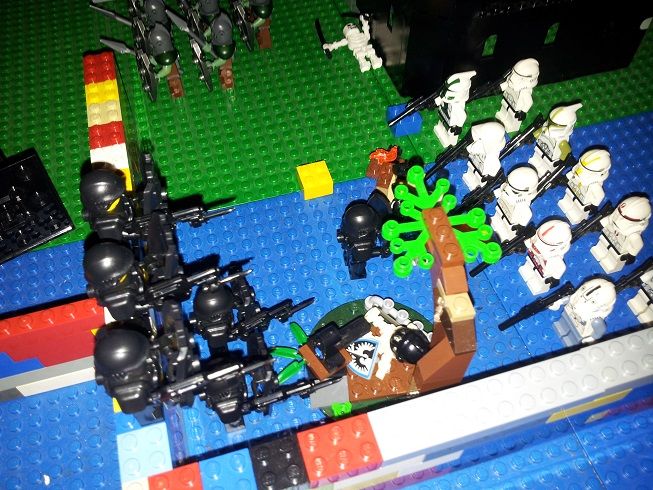 Thanks to a convenient bonus die, they manage to scramble all the way over the wall and into combat. The rifle team takes up firing positions, while a bold (and/or foolish) swordsman charge in to attack the enemy heavy. Normally, going after a target wearing heavy armor with a hand weapon would be pointless, but the swordsman has CC weapon master, which gives him an extra die in CC attacks, and a narrow chance of taking down the heavy.
He swings, he hits, and after the heavy failed his attempt to parry the blow, manages to deal just enough damage to take him out.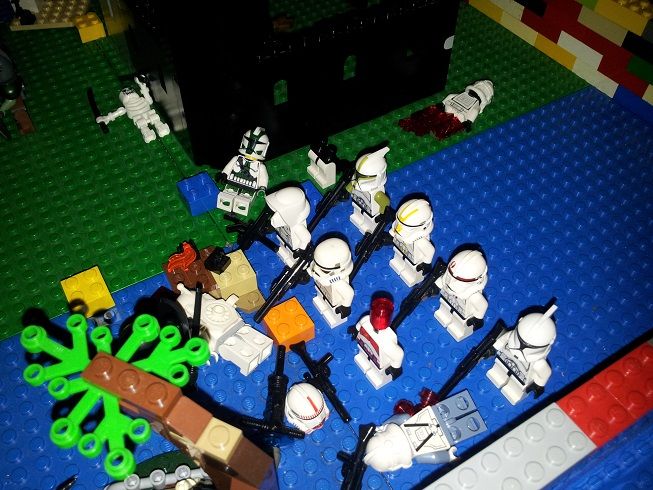 The rifle team open up next, picking off soldiers who are in a position to shoot them at an angle the Ranger's shields won't block. Four of the mind-controlled soldiers go down.
Bartholomew, who wasn't able to keep up with the rest of the strike team, prepares to cast a few spells to aid them. "I cast Heat Metal!" He cries, aiming to force the nearby troopers to discard their now burning hot weapons. However, the spell fizzles out.
Defenders:
The surviving troopers realize that their current position is untenable, and elect to take out their nearest adversary and flee. They concentrate fire on the swordsmen, and manage to pump out a net damage roll of 16 (thanks to a pair of overskill die that made up for several botched damage rolls). Lady luck is clearly still one the swordsmen's side though, as he gets a 17 on his armor roll, narrowly surviving the volley.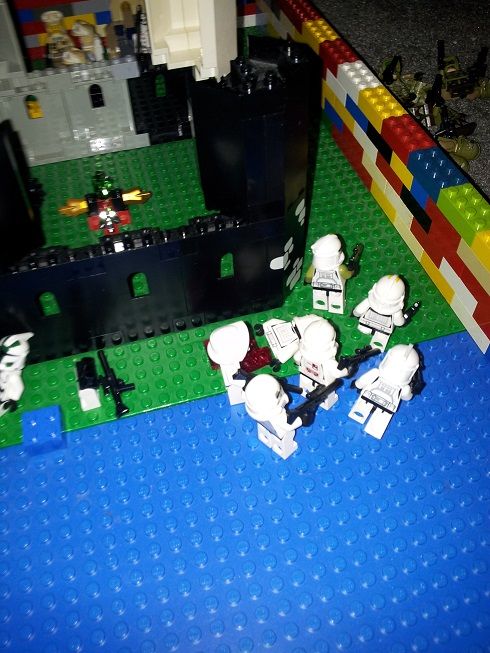 having failed to thin out the opposing squad, the remaining troopers beat a hasty retreat.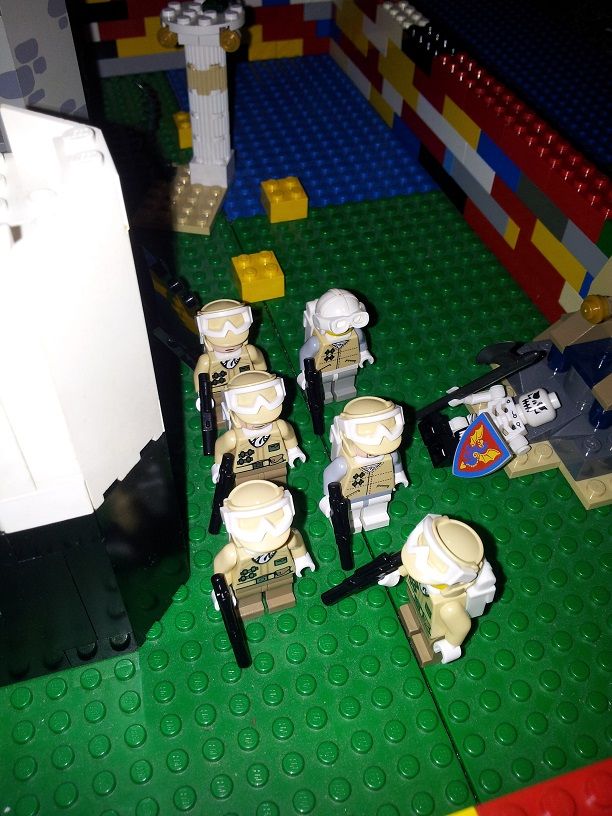 The other group of mind-controlled gunmen move in to support the first squad.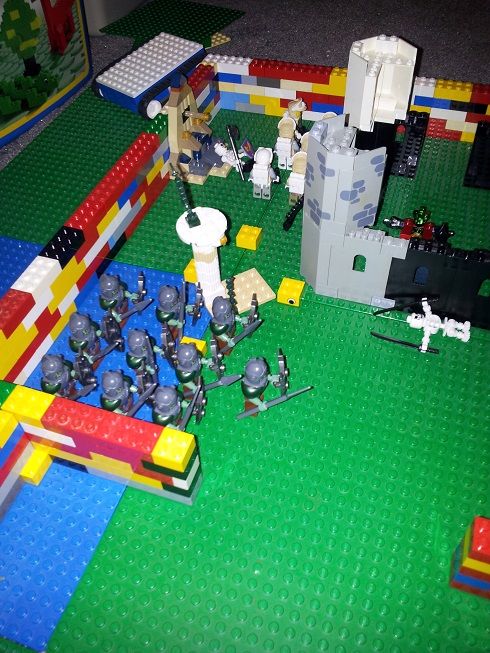 The orks reposition themselves.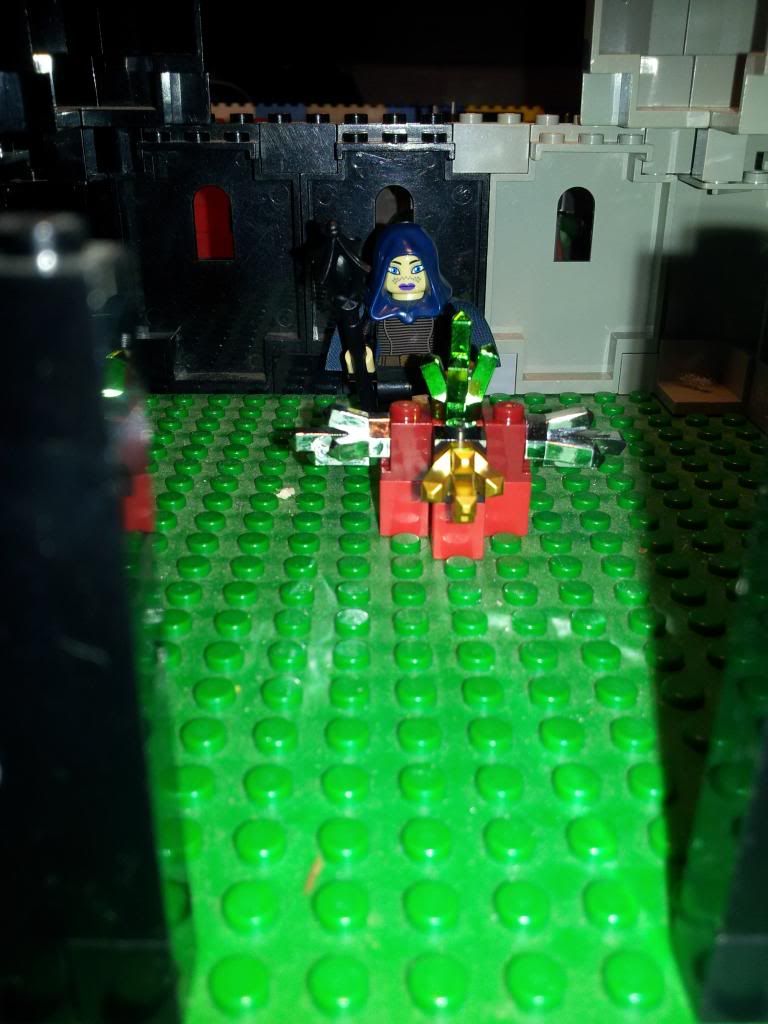 The sorceress fiddles with the artifact for a bit, but takes no other action.
Overwatch shot: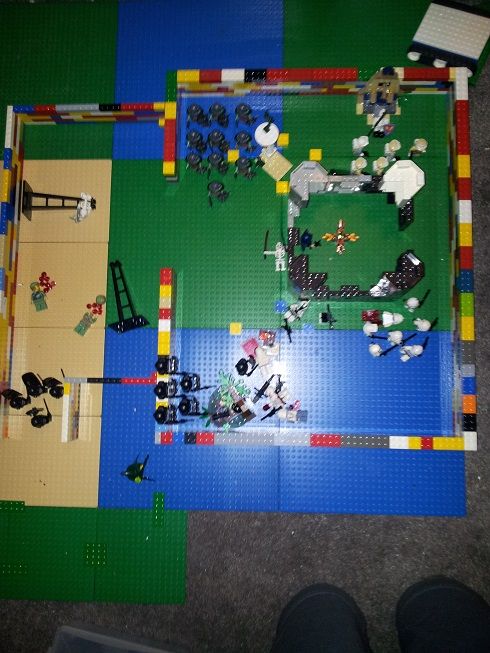 Awaiting orders for turn 2!