Apologies for the delay. Apparently they accidentally cut into the main internet/phone cable in our area yesterday.
Civilians
- Silent-sigfig
Civilians continue going in Sir Rupert's Castle of Awesome(tm). Sputnik and Phil mount the battlements, Larry and Barry move out and help creating barricades.
Castle Staff
- piltogg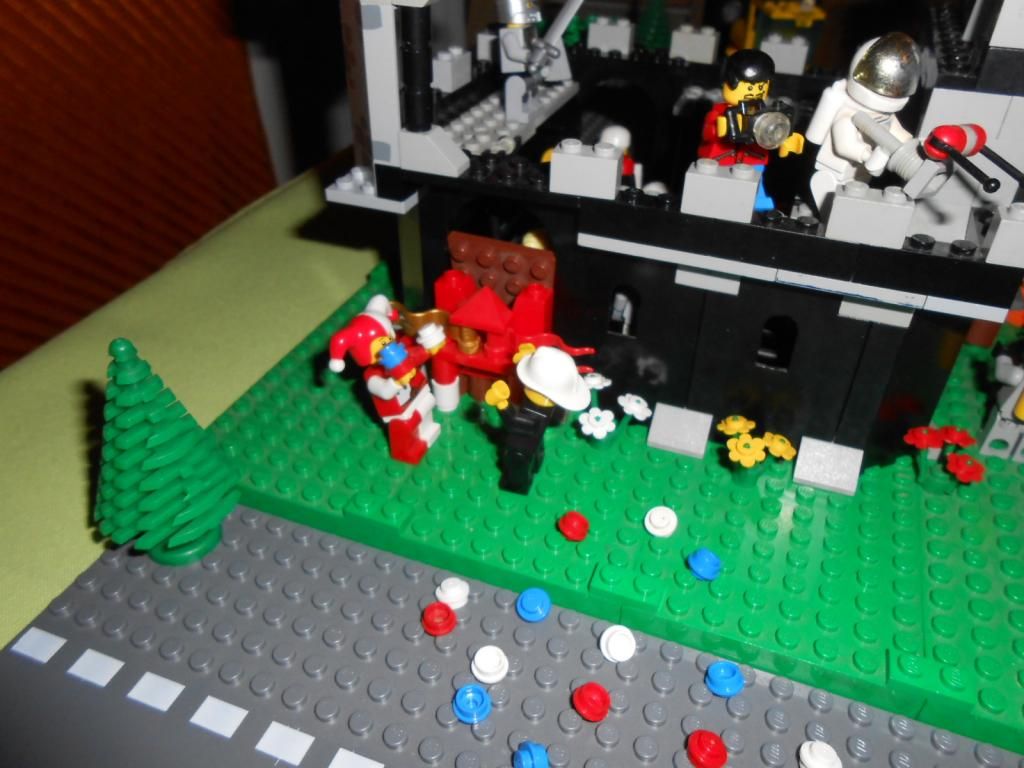 Larry, Chuckles and Marion successfully reconvert the podium into a barricade! Unfortunately, the guys are shut out on that side.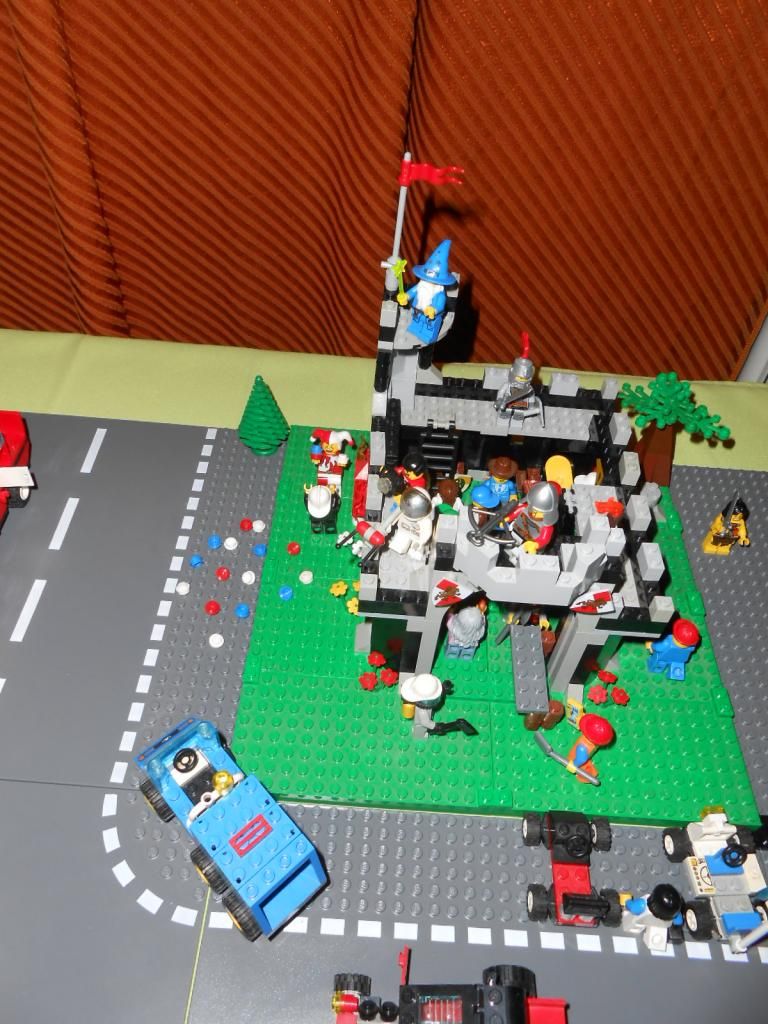 Wilhelm attempts to move the garbage truck again but his spell fumbles.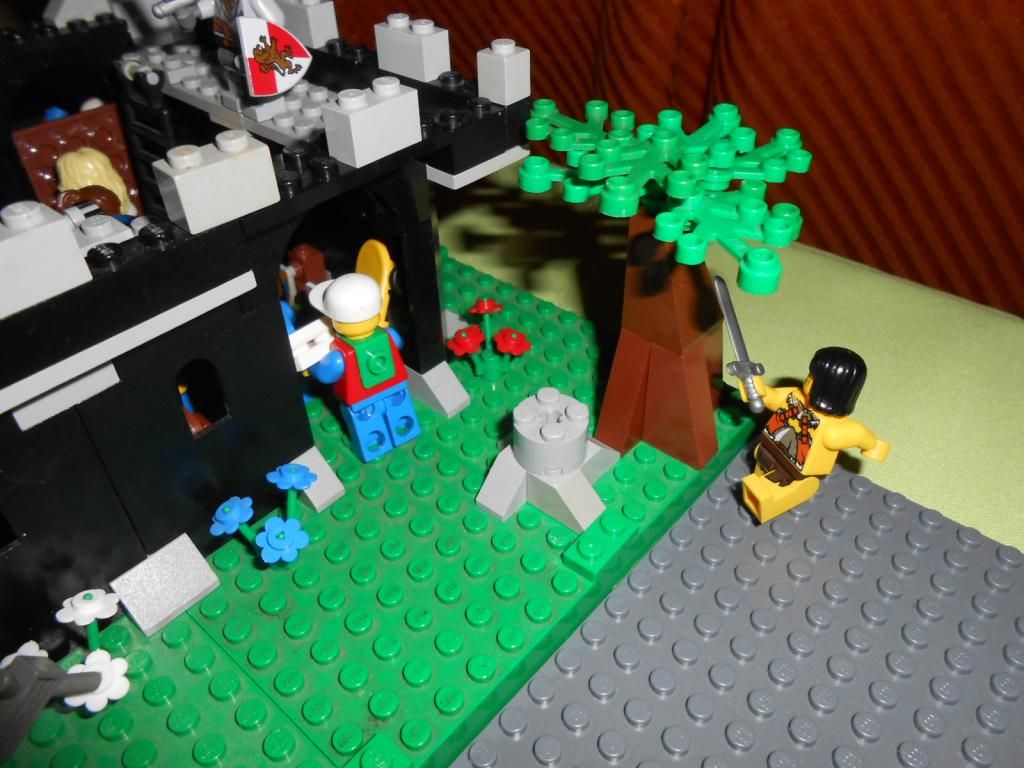 Cro-man on the other hand critically succeeds in hacking down the nearby oak tree - he hits the tree with such force that it shatters into even sized chunks and all fall neatly atop each other, barricading the other entrance.
Barry, Rupert and halberd-guard barricade the front as well.
Sakmuth the 27th
- Scratch
The skeletal horde advances upwards. Crossbow Guard takes down one of them.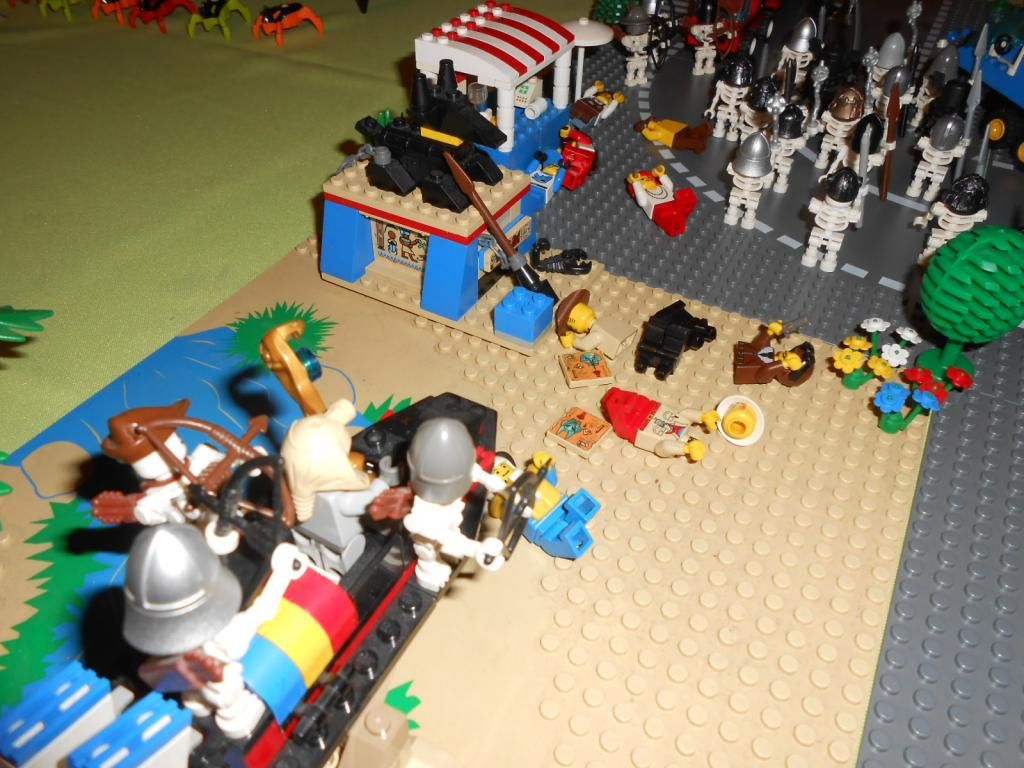 Sakmuth
: 'Rise my hound!'
Sakmuth successfully animates its obsidian dog (1d6 skill, 6 inch movement, 1d10 armor - eye beam attack: use 3, 6 inch range, 1d6+1 damage)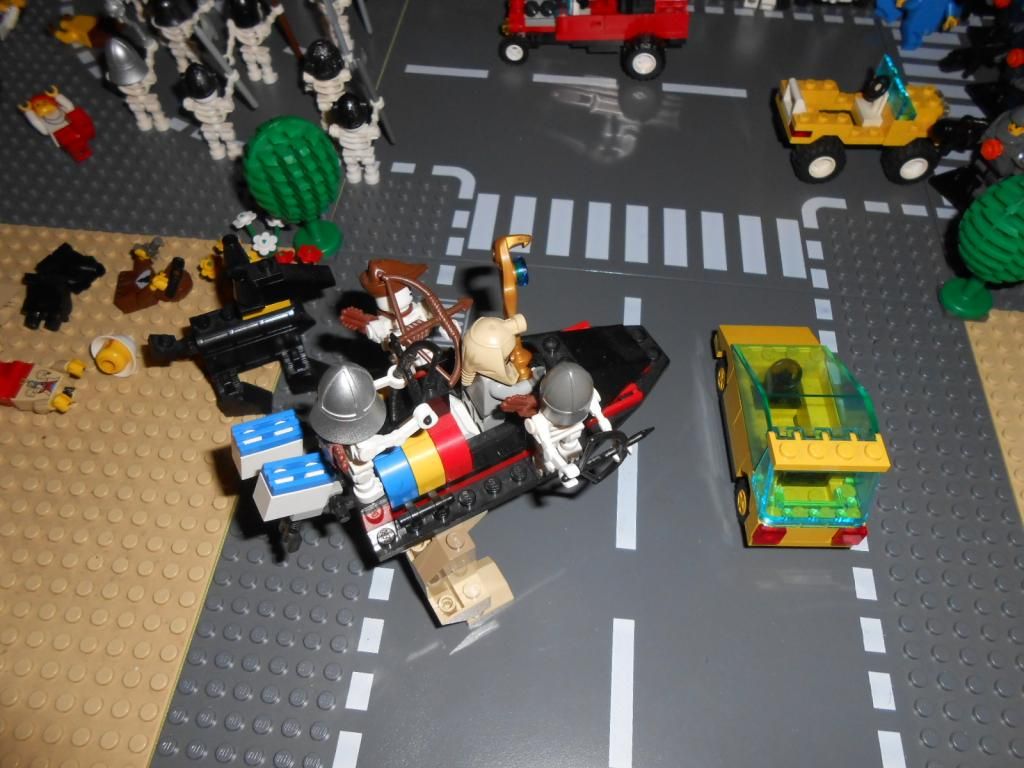 They both move upwards.
Strike Team Granite
- lawmaster
Marines move in and fire at Sakmuth's skeletons, who fire back. On skeleton ends up blasted down.
Rangers
- Quantumsurfer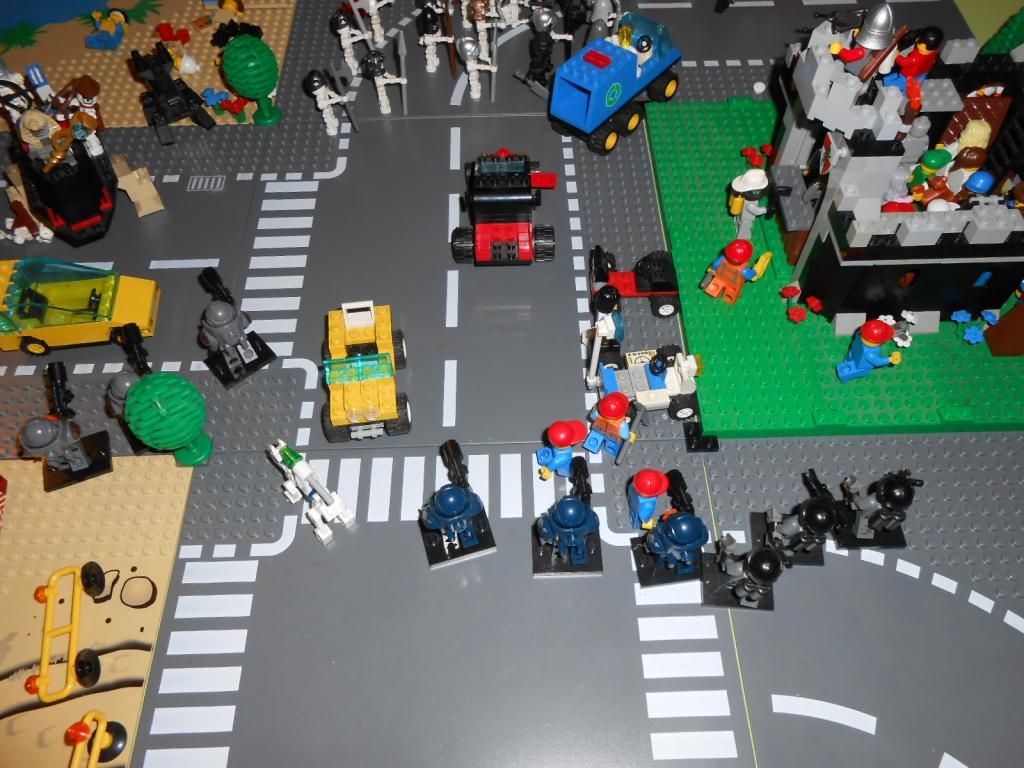 Rangers advance towards the castle. Robo dog breaks off.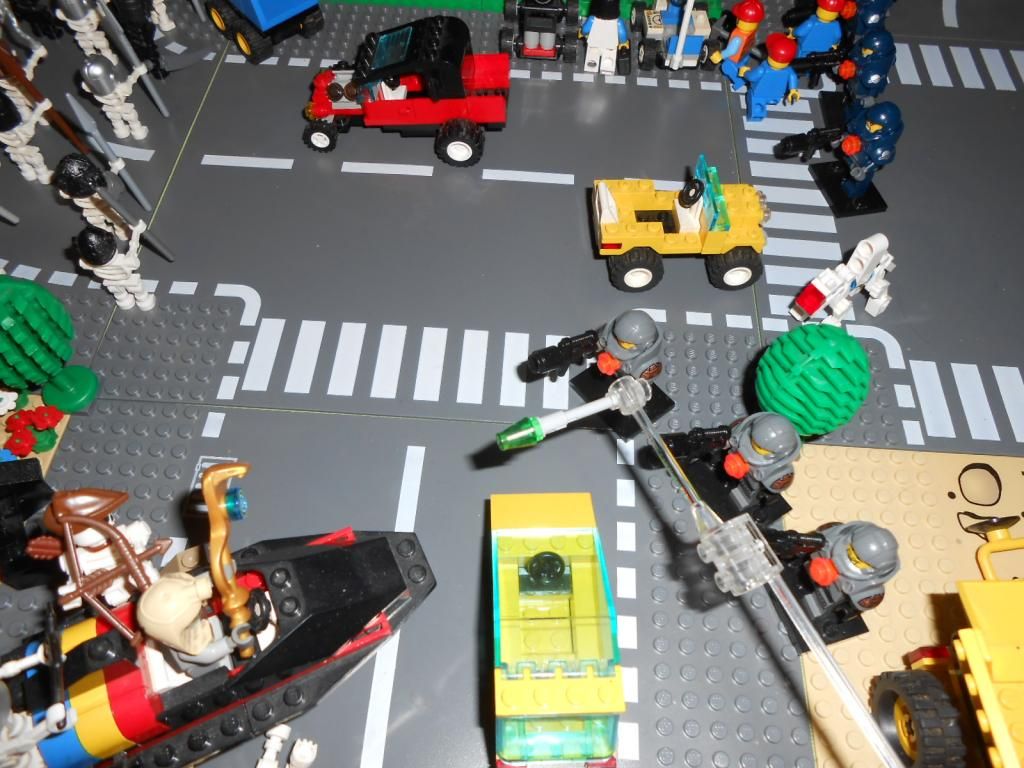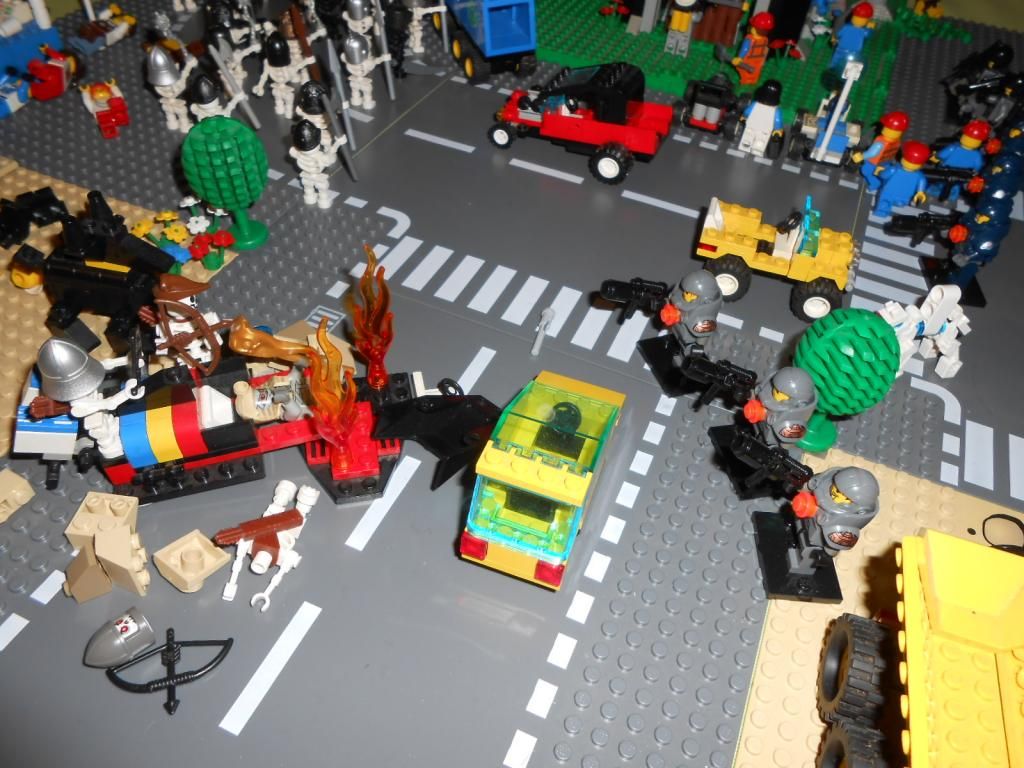 It gets in range and successfully blasts apart Sakmuth's "steed" (the speedboat loses 1 sp but does not explode as its engine is in the rear; sand feet dissipate). Sakmuth unfortunately remains unfazed from the attack.
Strike Team Cobalt
- Vami IV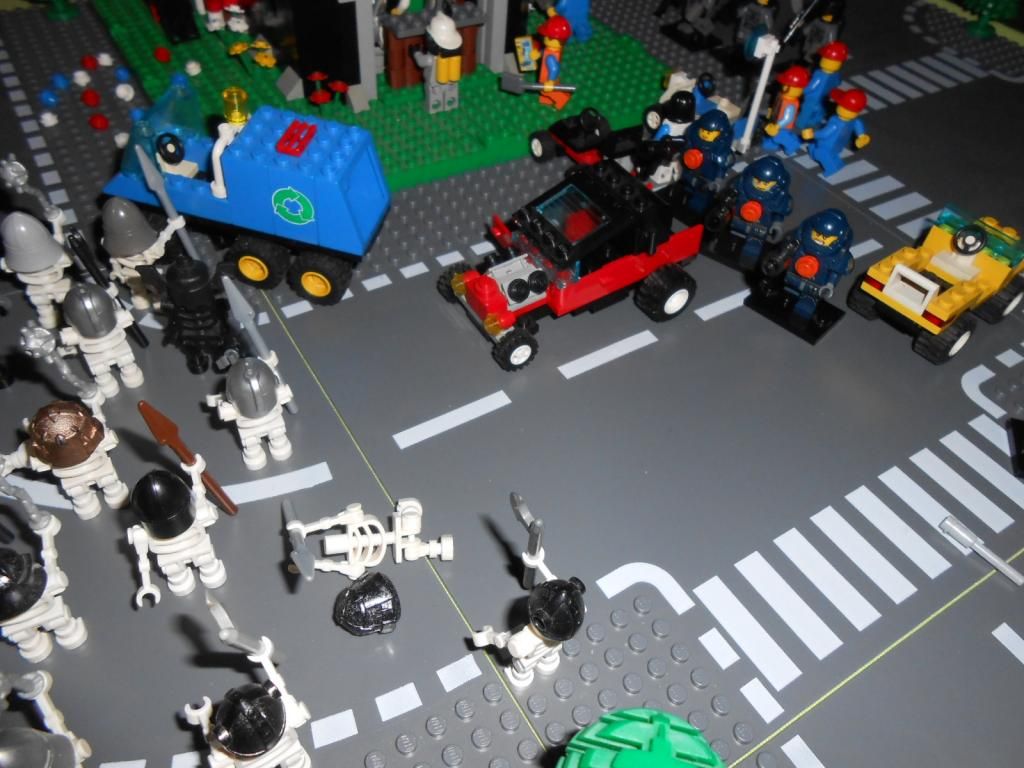 Marines move up and blast another skeleton.
Overwatch and kills:
Silent-sigfig - 0
piltogg - 1
Vami IV - 1
lawmaster - 1
Quantumsurfer - 0
Scratch - 0
Send orders for turn 3!