Space Nazis (silva):
The reinforcement squad flies to the Chujew frigate and blasts off 1 HP. One saucer got it's weapon jammed and cannot fire next turn.
The other two saucers and the Graf Spee combine their fire to take out Durer's mech. The mech has been severly damaged and crashes on the planet's surface.
Chujewy (Vami):
Because the way to the Graf Spee has been blocked, the frigate tries to make way by firing all of it's weapons at the saucers in front of him. It takes out one of them.
Polonia (newcowboy):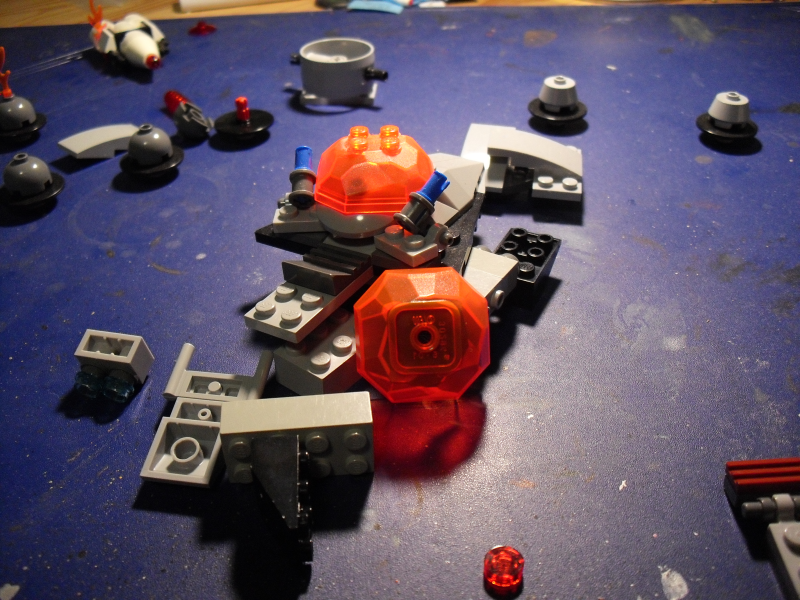 The Baron fires it's last missile, which eventually tears the Nazi-Torpedoboot into little pieces.
Overwatch:
Send in orders for Turn 5!