UPC Forces
- Bragallot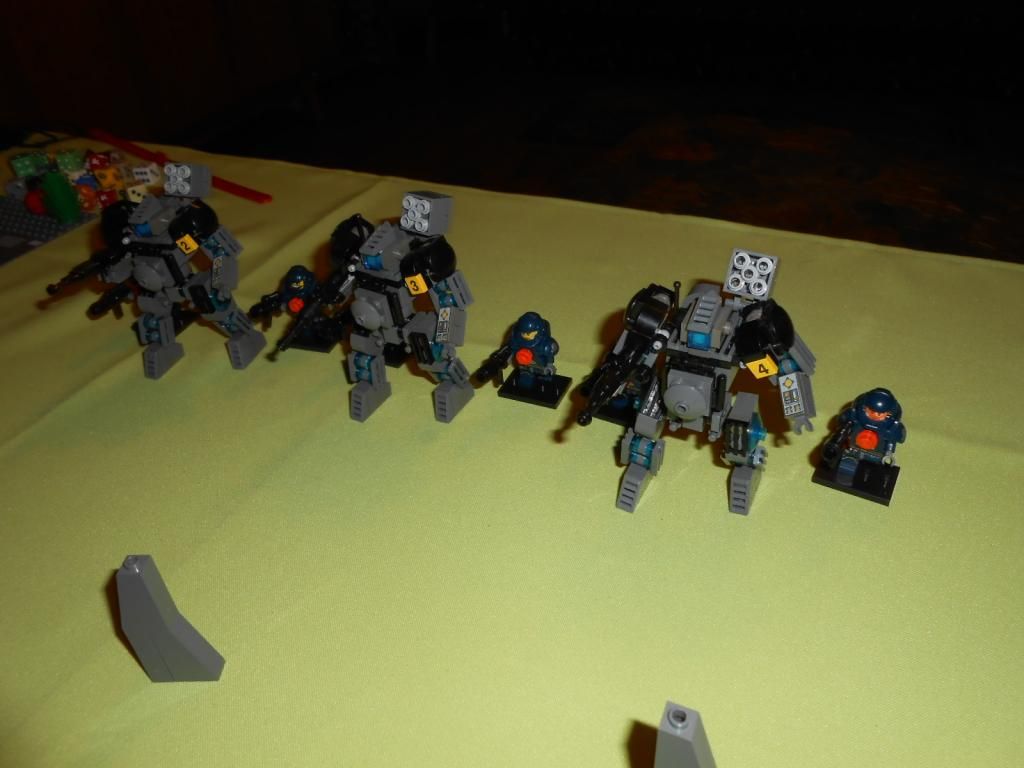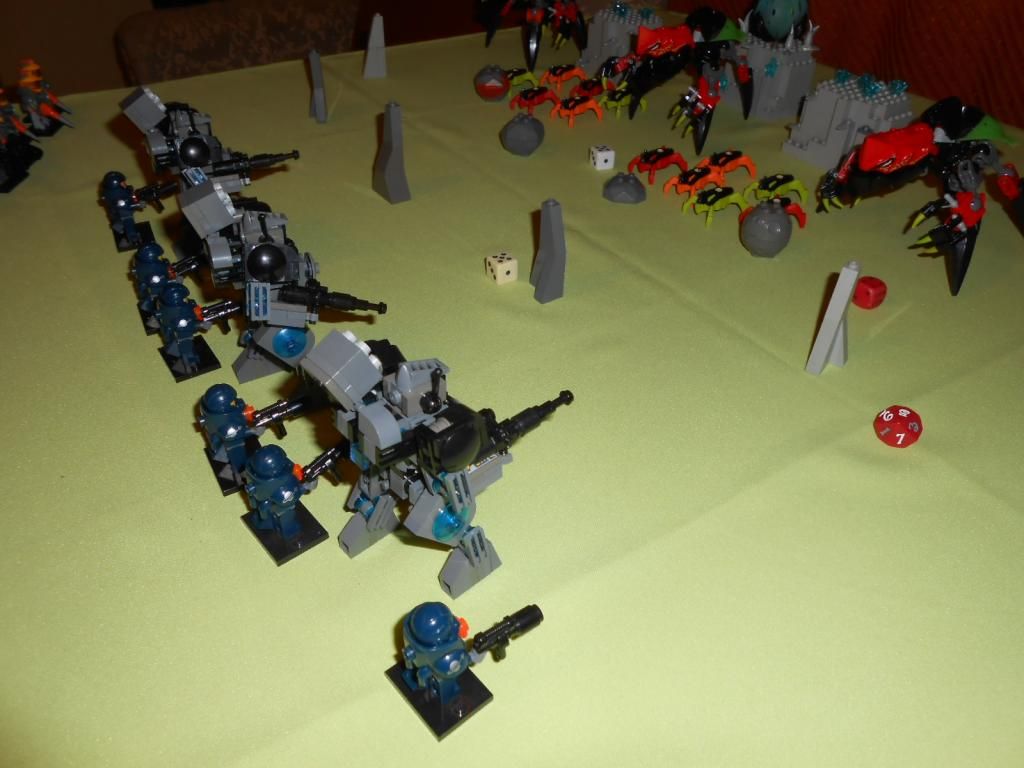 Steel Battalion Suits and Marines advance and regroup, ready to blast some bugs.
The Swarm
- Quantumsurfer
The Swarm charges at UPC troops, but they get to fire back before any of the swarm could make contact!
A total of 5 swarmlings are gunned and blasted down from response fire. One broodmender loses a hitpoint.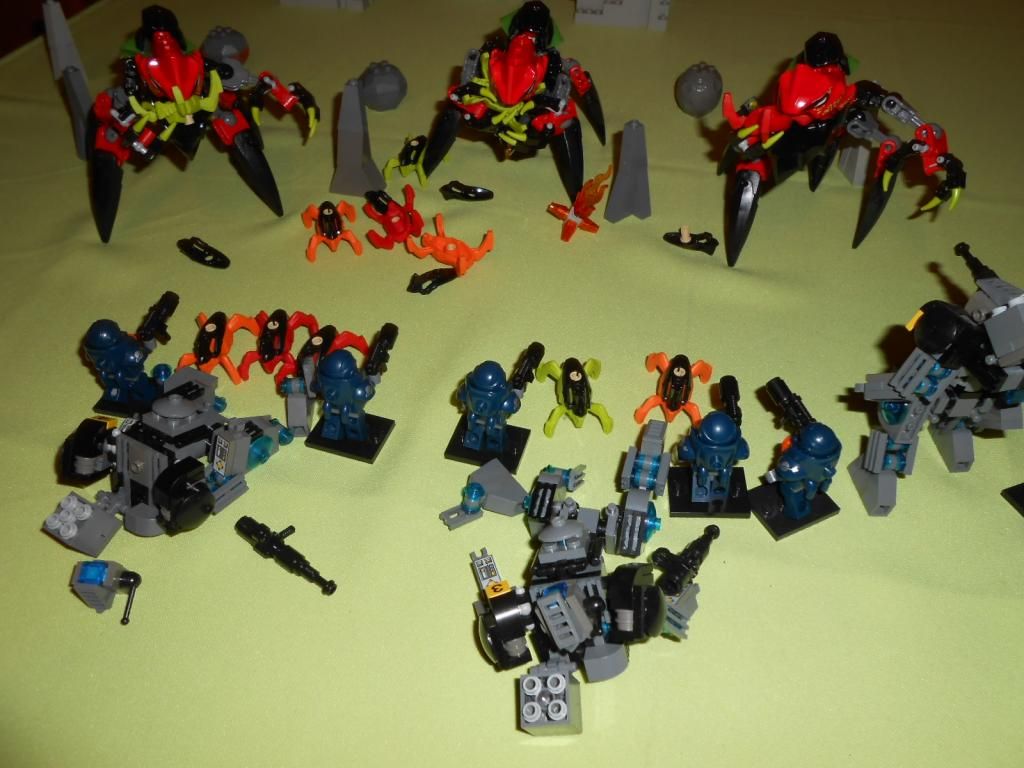 The rest however gang up and tear down 2 steel battalion suits. Broodmenders begin devouring their fallen kin.
Planetcrackers
- lawmaster
PC Marines get lucky with their shots - the Broodmender on the other hand ends up with horrendously low armor rolls. These result in 3 marines successfully gunning down a broodmender with one bolter volley.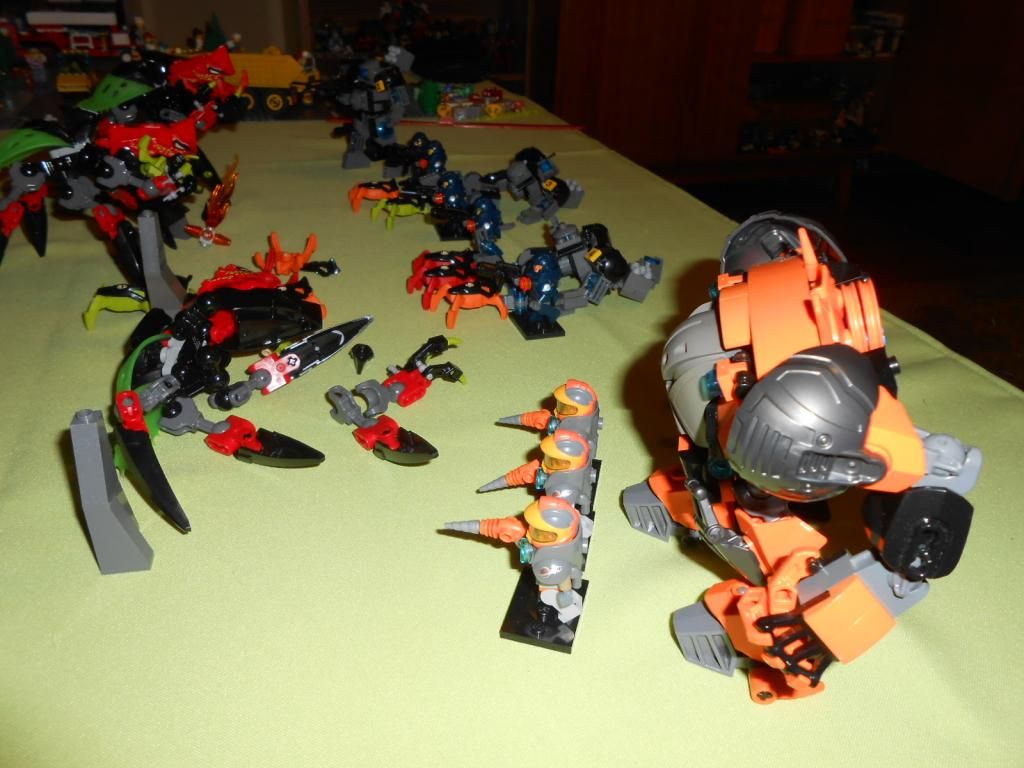 Melee troops begin to advance - their flank is mostly barren due to the swarm prioritizing UPC over them.
As the battle rages on, a UPC-affiliated rebel hunter ship enters the battlefield.
It leaves immediately after delivering its cargo!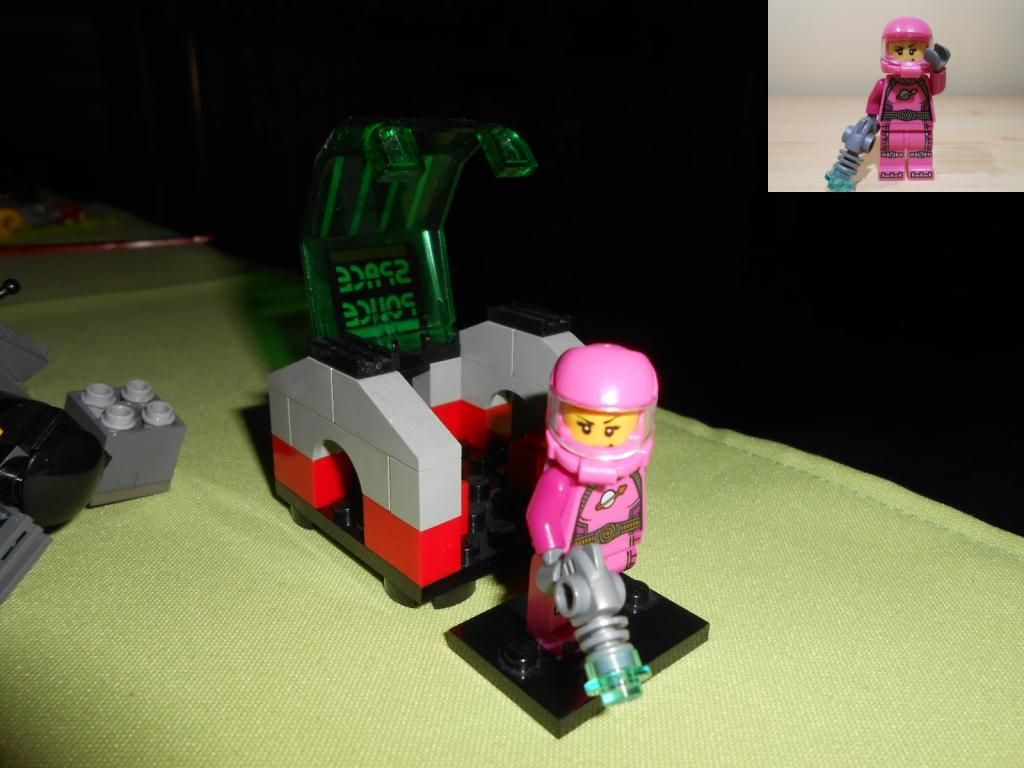 Agent Nadia: 'Hello Commander! Ready to roast some bugs? Just don't get too overzealous - I just received instructions from the higher ups that we should capture one of those critters if possible, for examination.'
UPC Bonus Objective - Deliver a swarmling (dead or alive) to the SP-II Drop Pod for pickup by the end of Turn 4.
Overwatch and kills:
Bragallot - 5
Quantumsurfer - 2
Lawmaster - 1
Send orders for turn 2!