The Swarm
- Quantumsurfer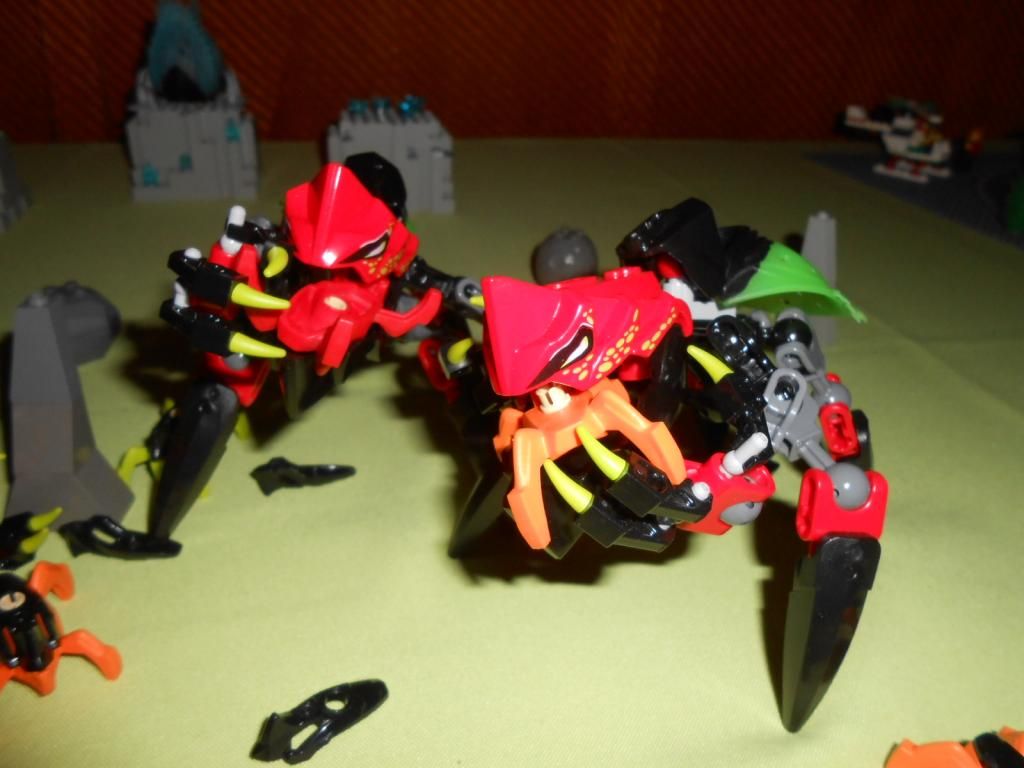 The remaining broodmenders continue to feast on their fallen, accumulating another point of biomass each.
The reposition afterwards and use said biomass to birth two more battle-ready swarmlings!
Unfortunately, the swarmlings next attack only takes out one UPC marine.
UPC Forces
- Bragallot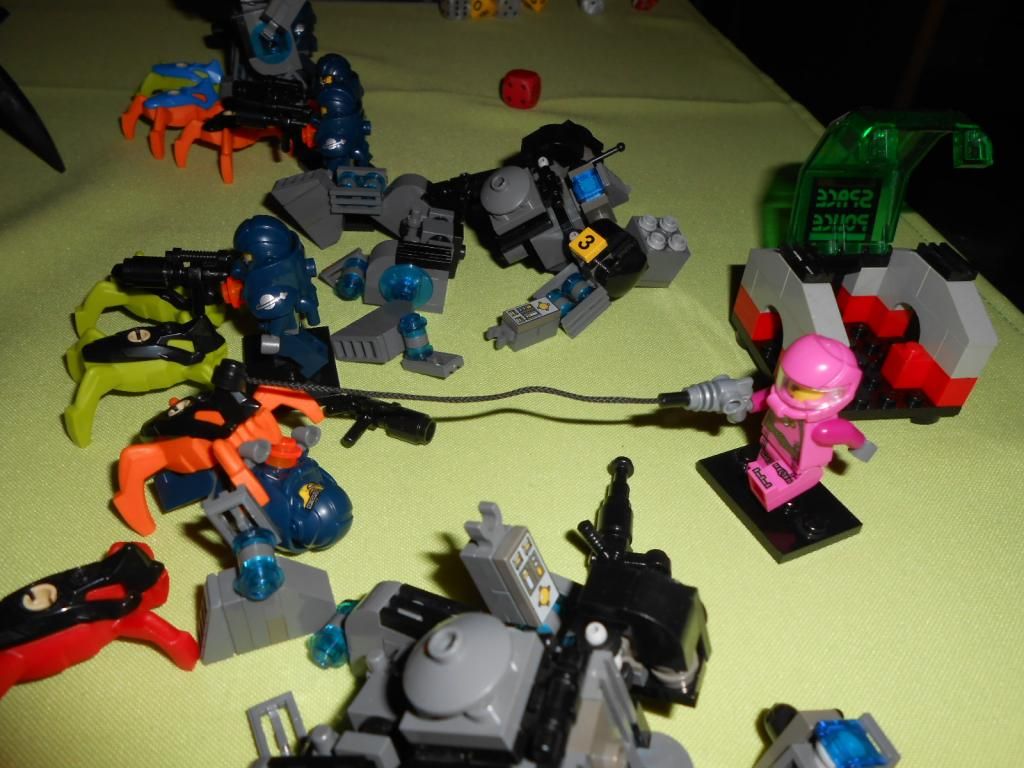 'Mind if I reel you in?'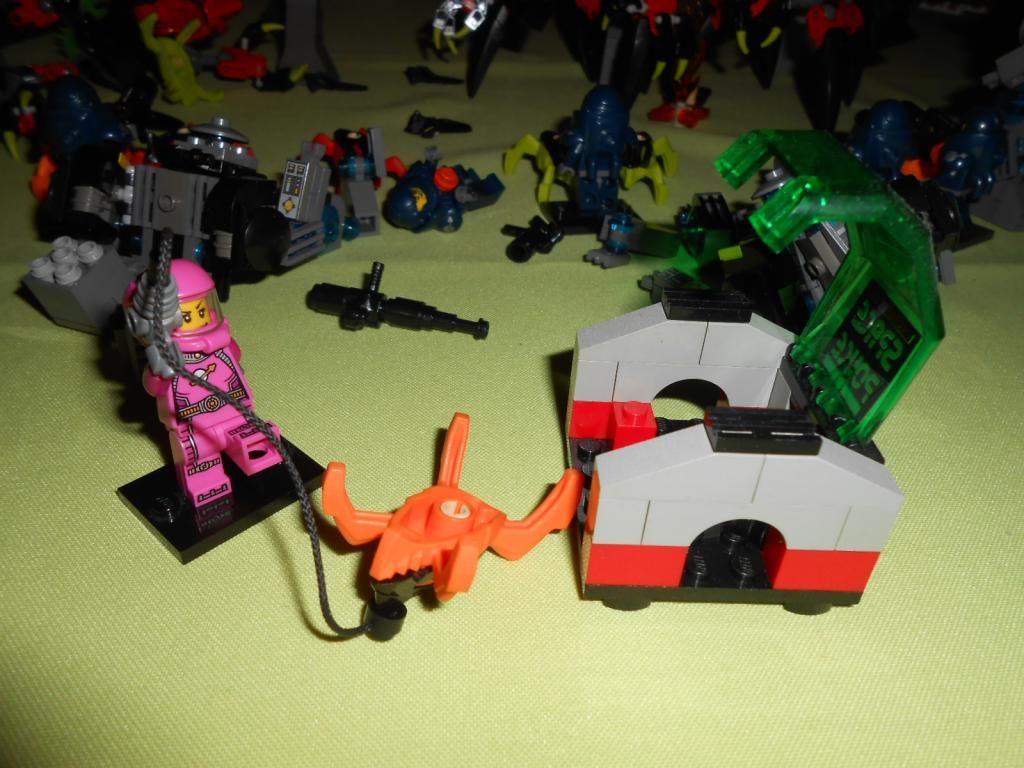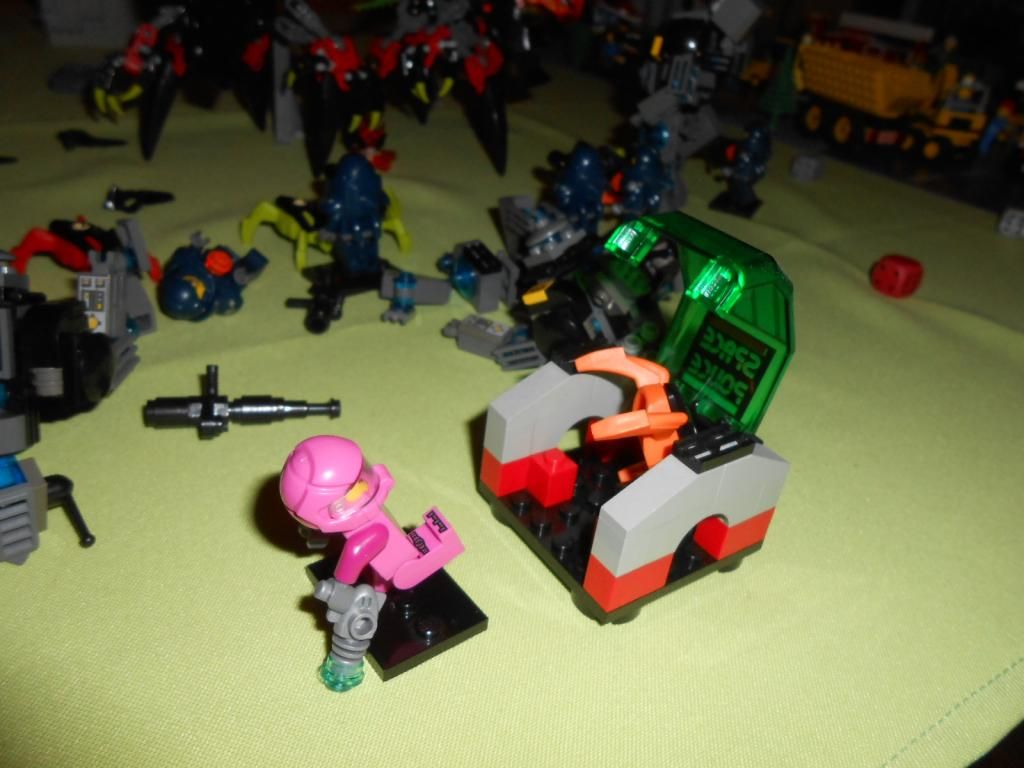 *punt*
'This is agent Nadia, HQ - got you one critter packed and ready boys!'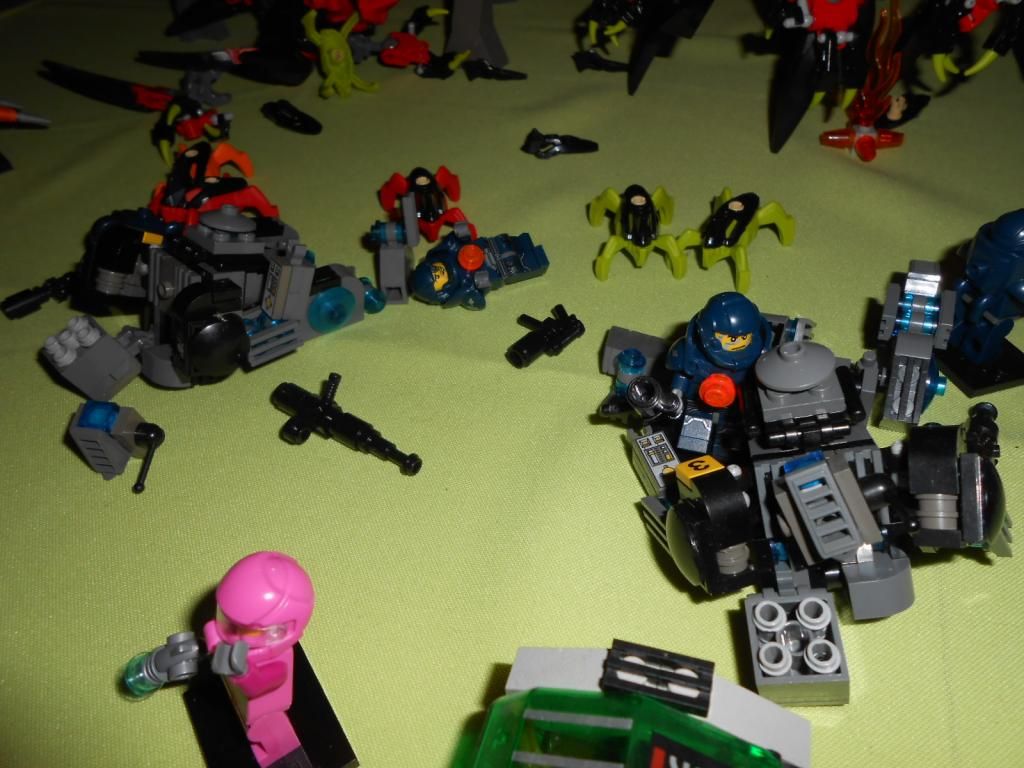 UPC marines of the left flank attempt to retreat - only one of them succeeds, the other falls victim to swarmling counters. The surviving marine walks to the downed Steel Battalion suit and messes with its innards...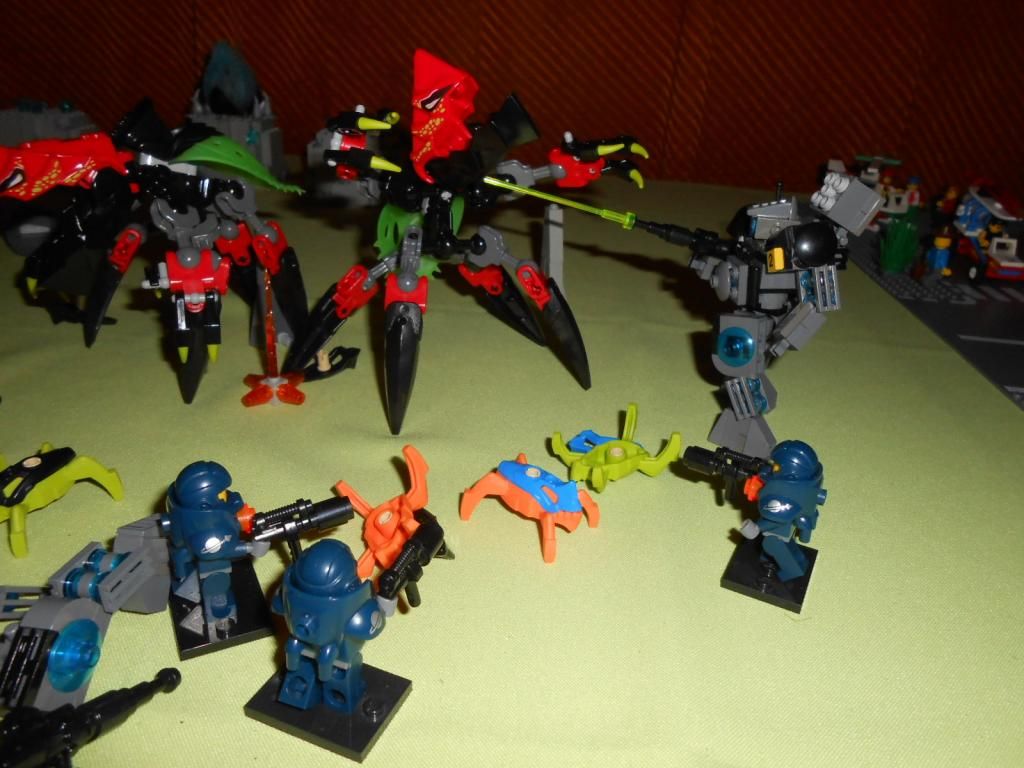 On the right side, marines blast down two swarmlings, ensuring a safe getaway for the last Steel Battalion unit to break free without risking monstrous counters. It then fires own a broodmender, who loses one hitpoint (both broodmenders have 2hp left).
Planetcrackers
- lawmaster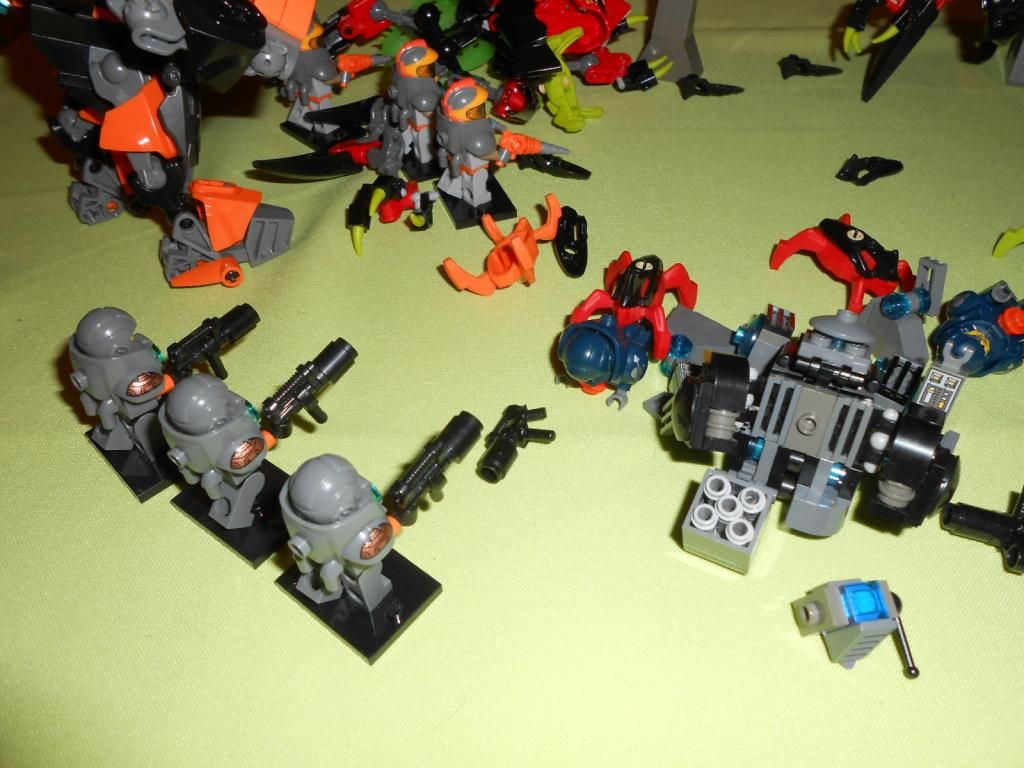 PC Marines gun down a swarmling.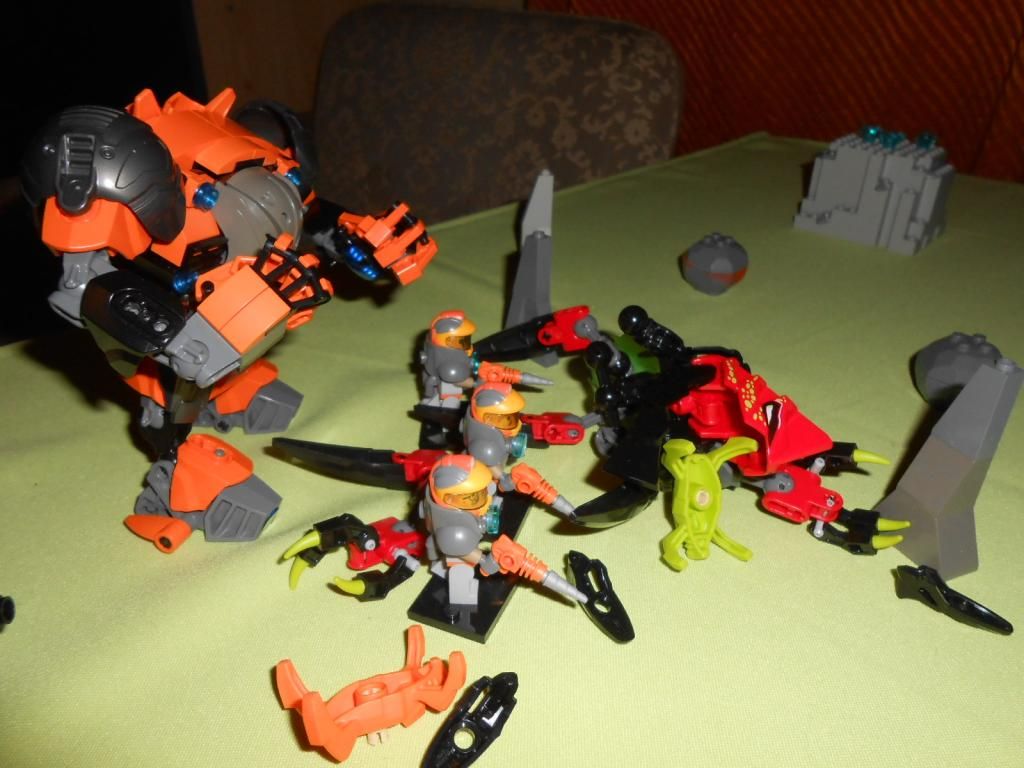 The rest of the strikeforce moves up, ready to retaliate.
Overvi-
*kzztk*
Unknown energy source detected on the Northeastern part of the map!
A small team of Blacktron Nugen forces have teleported into the field!
Secret Faction Activated!
(controlled by Apollyon)
General Darkonus: 'Alright ya wusses, we're here to steal the methazine caches right under UPC's noses, while they are busy holding those bugs at bay! Of course we won't shy away from using force if they are foolish enough to engage us, haha!'
BNG Objective: Collect at least 5 methazine crystals at the designated drop-off point.
Agent Vornukov: 'Commander, this is an outrage! Those pesky thieves try to rob us in the middle of a fight! We cannot allow them to steal the methazine we're fighting for!'
Adele: 'That's right! Foreman, I'm not gonna let those goons put their dirty hands on Planetcracker property!'
Hierophant: 'Excellent, little one - your enemies seem to have been distracted by petty infighting. Just hold on for a little longer - I will lend you a fraction of my psychic power to unleash the full fury of the swarm!'
Overwatch and kills:
Bragallot - 7
Quantumsurfer - 4
Lawmaster - 2
Send orders for turn 3!