UPC Forces
- Bragallot
UPC marines take down the last swarmling on the right hand side of the field, as well as another broodmender!
Afterwards they issue a tactical retreat.
Agent Nadia picks up one of the fallen SB suit's Beam Rifle and gets into cover. She attempts do cause a diversion for the swarm - only to realize she's a soldier and not a biologist, so instead she just waits to fire at any hostiles getting near her.
Planetcrackers
- lawmaster
'Alright ye stinking thieves, get ready to be covered in biosliiiii-' cries Adele as she attempts to lob a broodmender carcass towards the Blacktron. Unfortunately she fumbles and falls over - thankfully nothing gets hurt apart from her pride.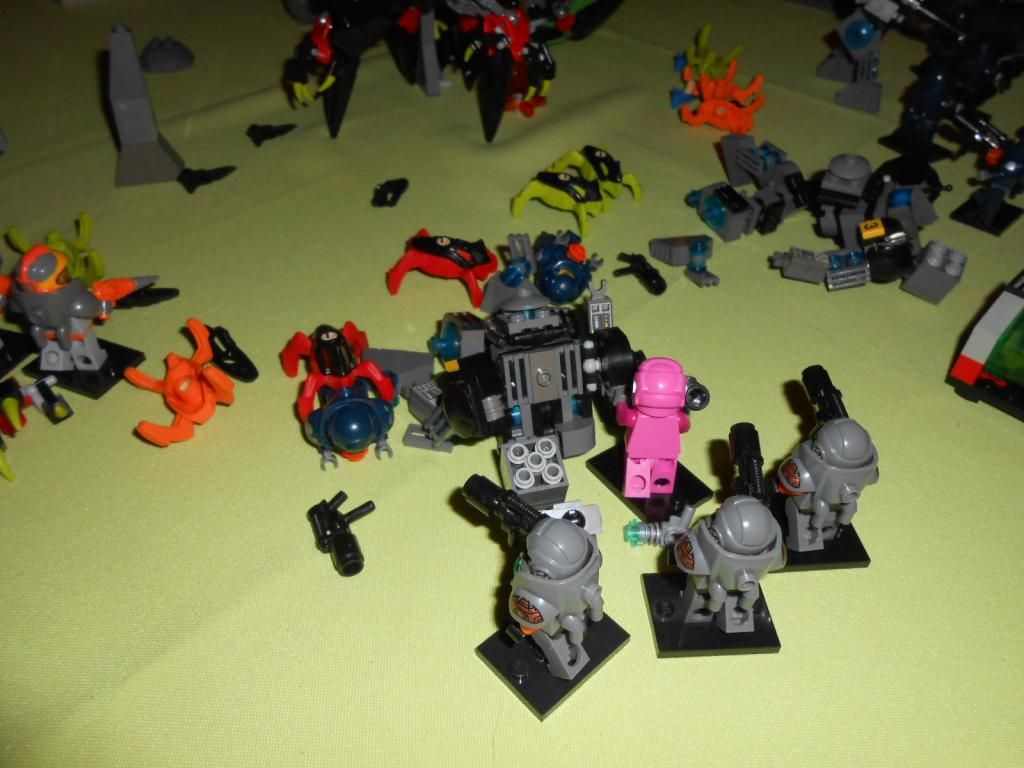 PC marines contine firing at Swarmlings, without much success.
Prospectors move up as well - one of them gets in range of a swarmling, but fails to hit it.
The Swarm
- Quantumsurfer
The last broodmender, after devouring another fallen swarmling, unleashes a desperate charge against the SB suit.
With a powerful sweep, the beast rips the suit in half, destroying it.
Swarmlings dart towards the UPC marine who was fidgeting with the fallen SB suit, but then -
It is revealed that the marine set the wreckage to self-destruct once hostiles get near it! The blast kills 2 swarmlings.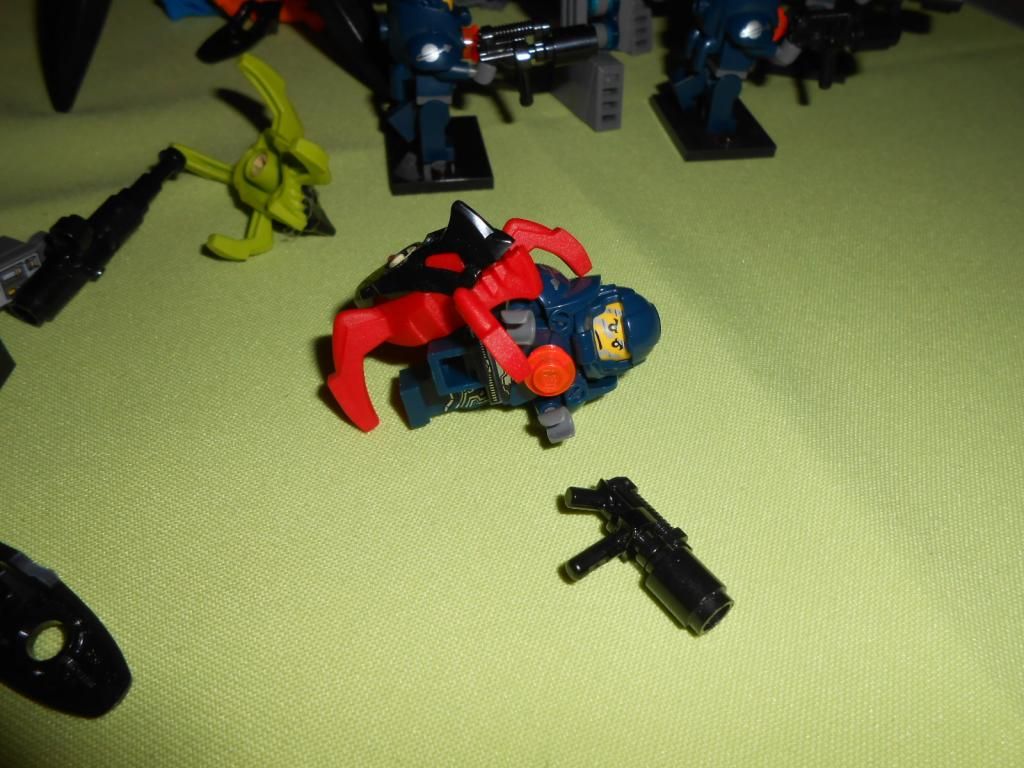 Said marine's luck runs out though, as another swarmling charges at him.
On the left hand side, another swarmling noms a propspector.
Blacktron NuGen
- Apollyon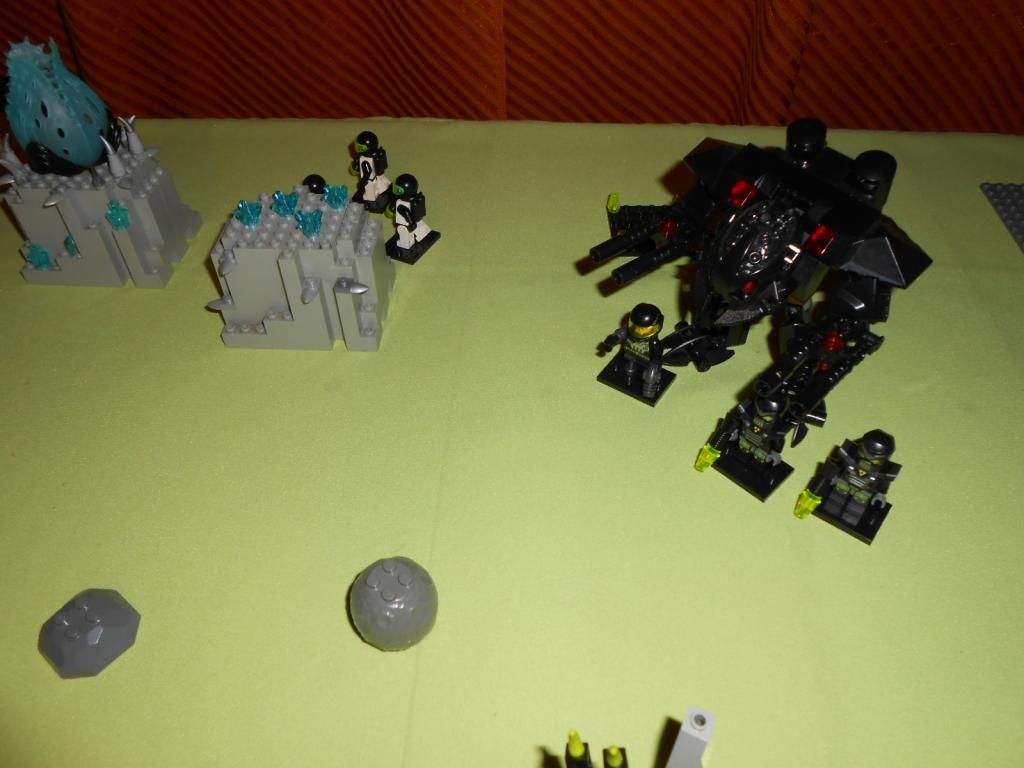 Blacktron troopers scuttle behind a methazine formation, while General Darkonus, using his bionic sight, issues orders for the Desolator Suit.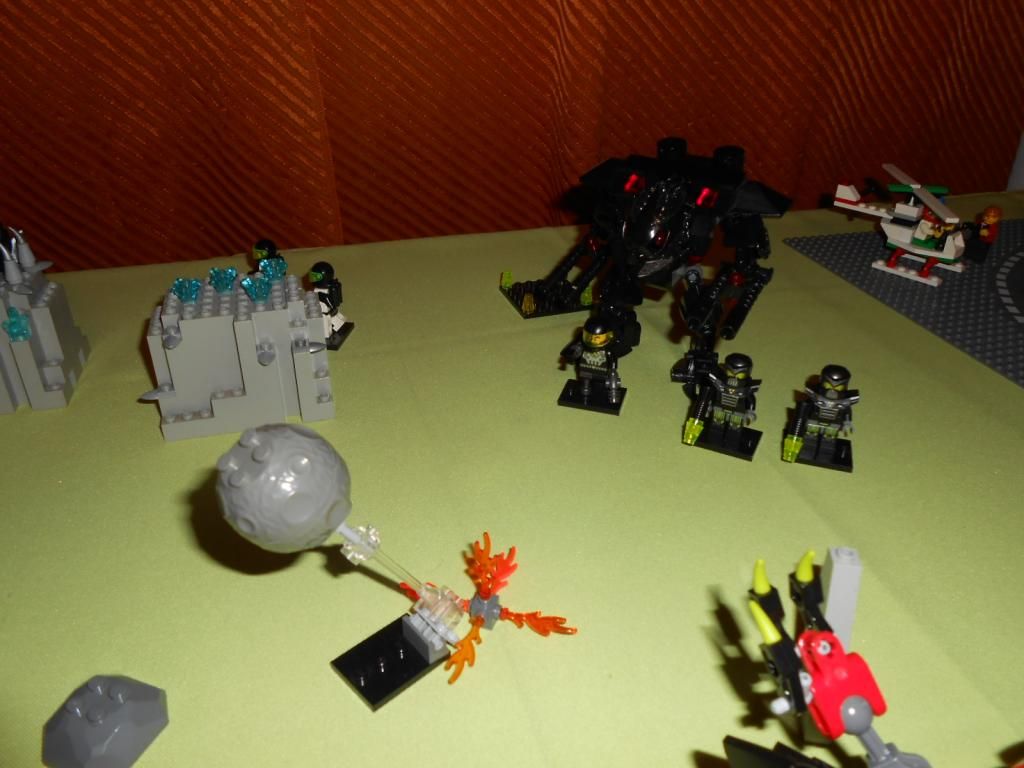 His instructions result in a trick shot bouncing a boulder towards the already downed Brawler suit, adding insult to injury.
The General joins his troopers.
Suddenly, the battlefield trembles!
Hierophant: 'Excellent, little one - via our combined psychic might, we have managed to raise a mighty Swarmlord to aid your dwindling numbers. Use it wisely.'
Agent Vornukov: 'What the blazes is that... thing!? Commander, I know the BNG are the scum of the galaxy, but we need to prioritize our strength against this creature for now - who knows what chaos it may wreak!'
General Darkonus: 'Ah, the mighty UPC lapdogs seem to be intimidated by the emergence of that thing. Now I know your still a greenhorn, but that's why they assigned me to assist your operation - we should continue with our original plan since we fall out of the creature's sight - but keep an eye out!'
Adele: 'Woo-hoo this keeps getting better and better! Foreman, requesting permission to smack that ugly bug's mug!'
Overwatch and kills: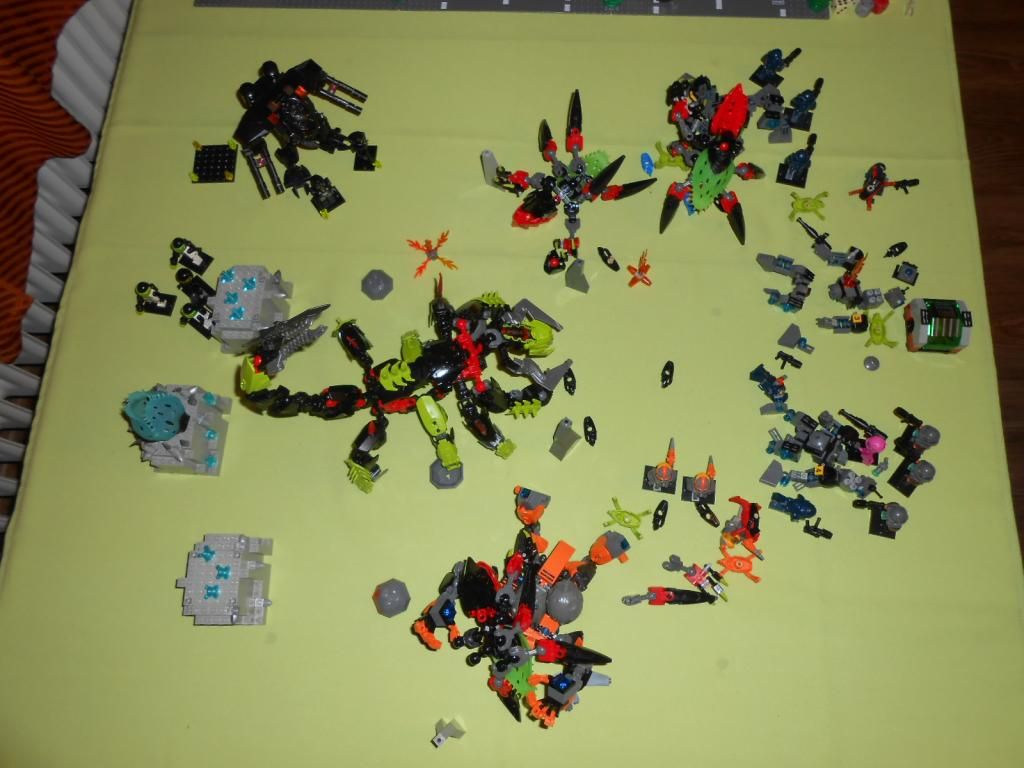 Bragallot - 11
Quantumsurfer - 7
Lawmaster - 2
Apollyon - 0, Methazine Collected - 0
Send orders for turn 4!