UPC Forces
- Bragallot
Marines continue their suicide rush towards the BNG - unfortunately one of them is intercepted by Maimtrons. The other manages to impact with the Desolator, but it doesn't do much damage to either of them - the marine gets disrupted.
Nadia ditches the beam rifle for a broodmender talon!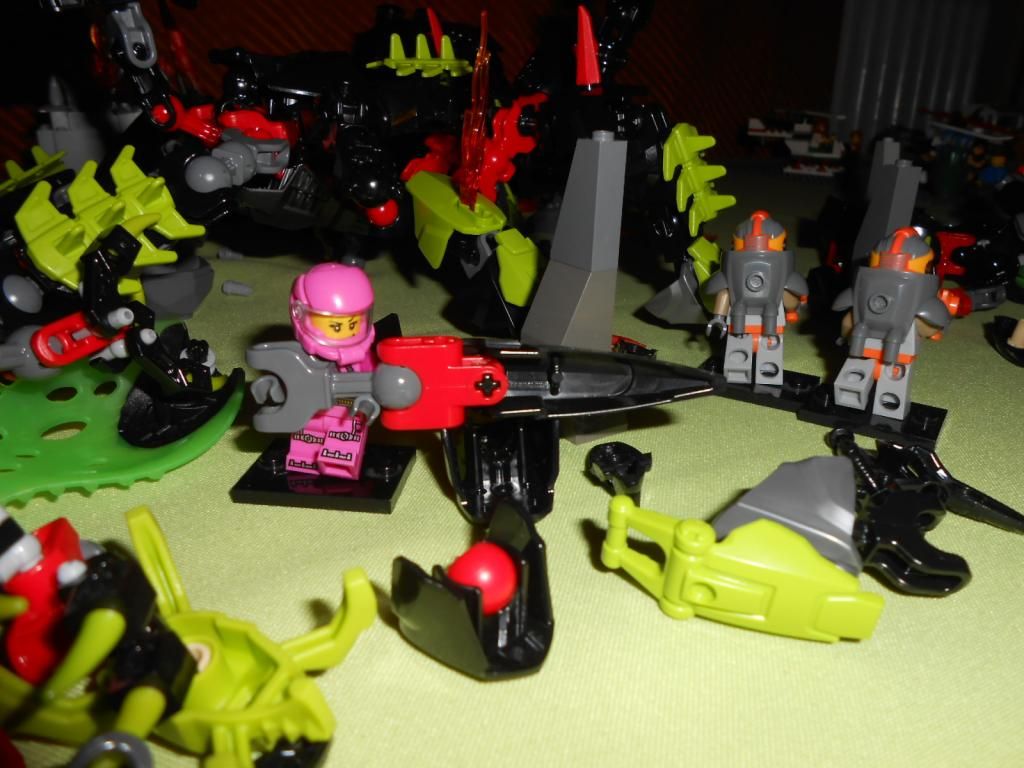 She uses it to hack into the swarmlord, dealing 1 damage (down to 2).
Planetcrackers
- lawmaster
Prospectors continue rushing towards the BNG drop off point.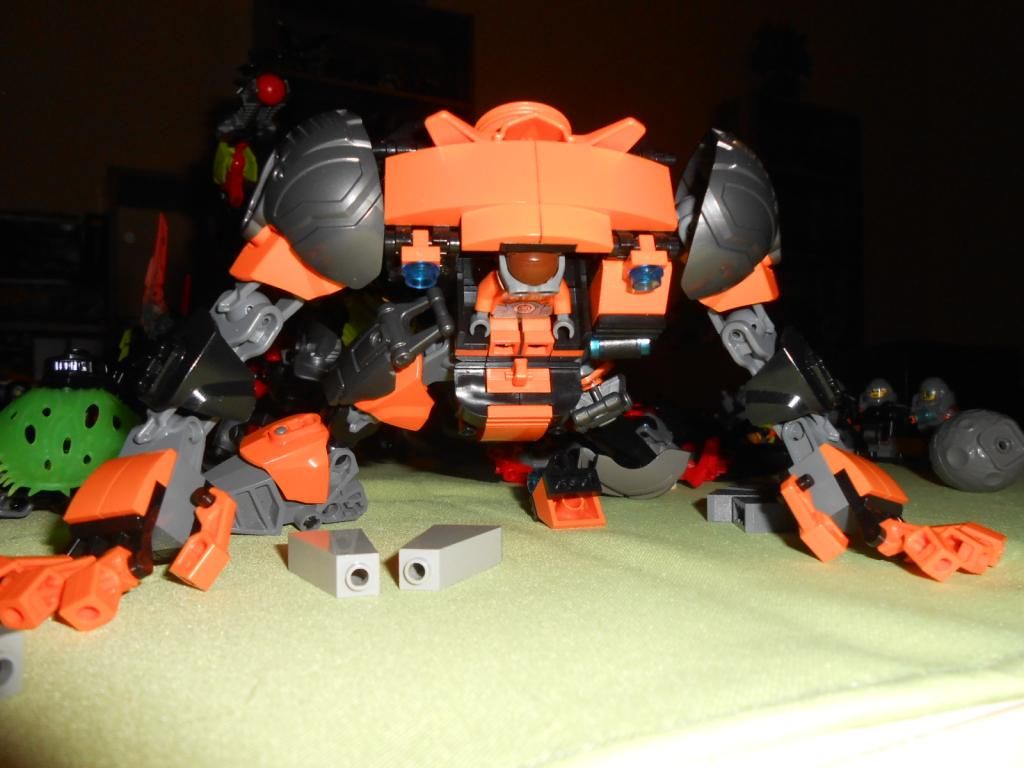 Adele climbs back into the suit. 'Alright sugar, just do me one more little favor...'
'DASH BOOST, ACTIVATE!'
Unfortunately Adele critically fails her feat, which results in dash boosting face first into the ground. She is knocked out from the rest of the fight.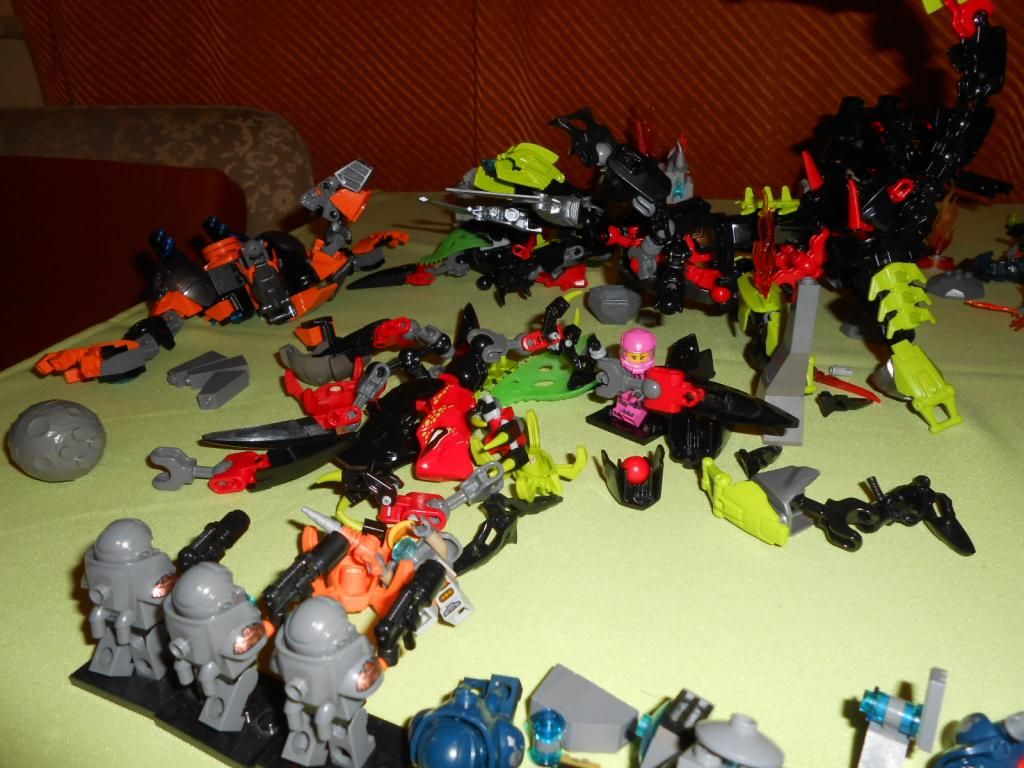 PC marines blast off another hp from the swarmlord (down to its last).
Blacktron NuGen
- Apollyon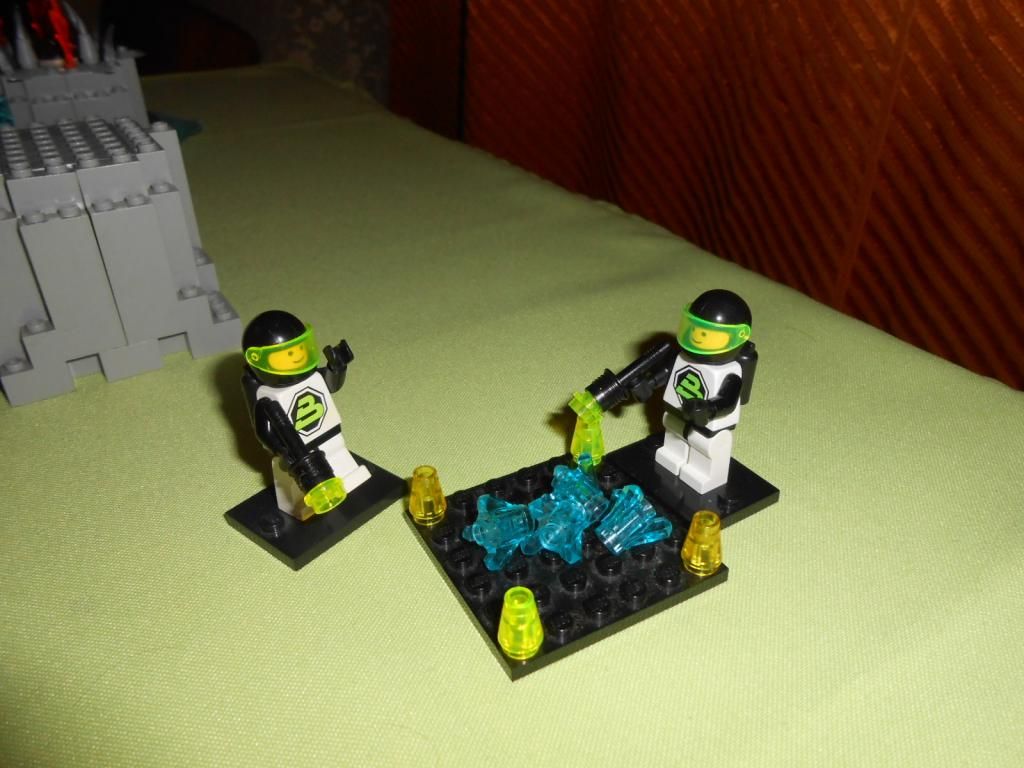 Troopers deliver 2 more methazine - up to 4 now!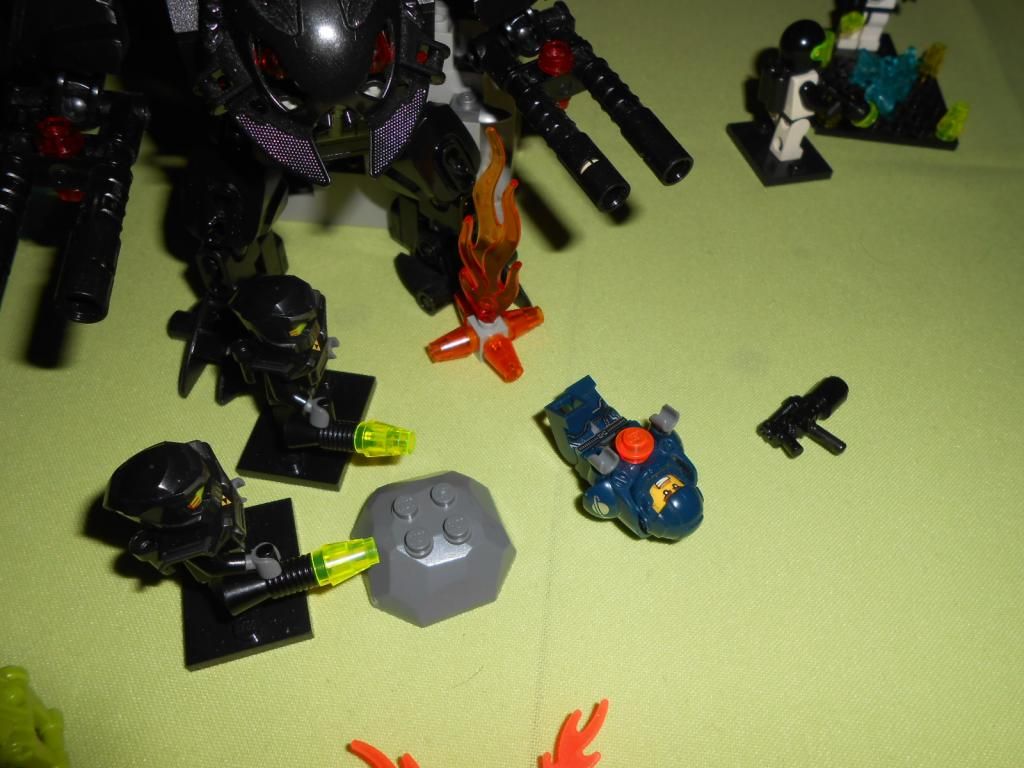 Maimtrons finish off the last UPC marine for good.
With the final crystal in hand, Darkonus gloats - "kiss my bionic buttocks fools!"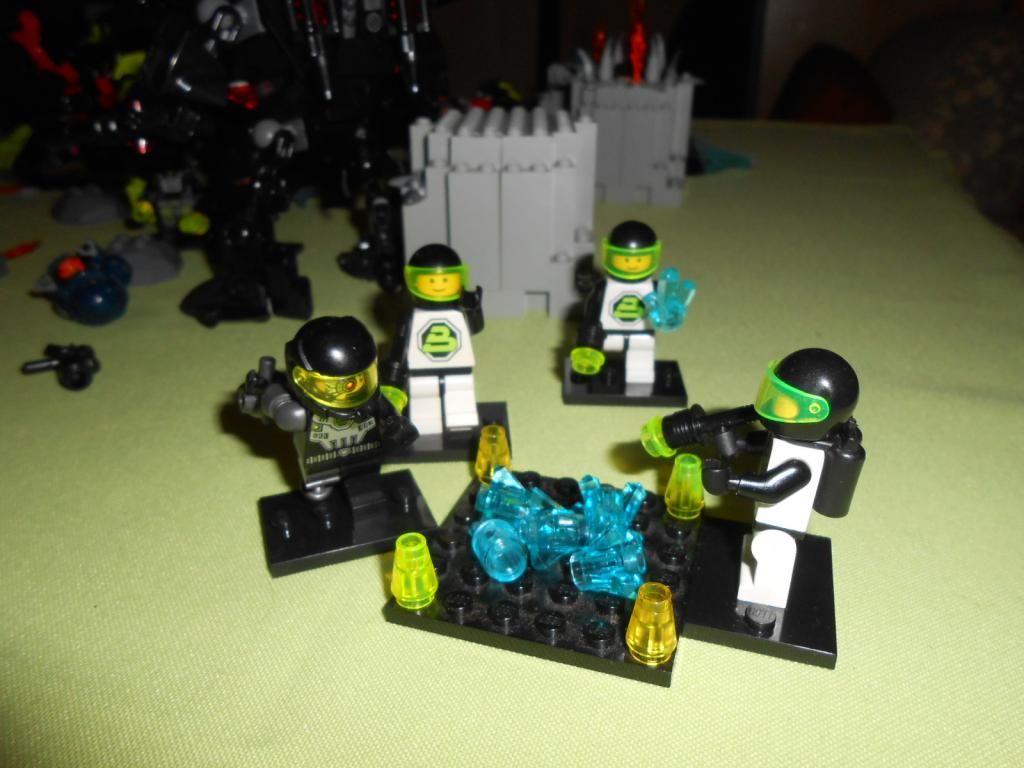 Activating his emergency robo rocket thrust foot, he soars across the battlefield and delivers the final chunk of methazine before the trooper could!
BNG Objective Completed!
To add insult to injury, the taskless Desolator also totally stills the kill for the Swarmlord, blasting it to death. Sorry Quantum!
The Swarm - Eliminated!
With that the battle is over!
BLACKTRON VICTORY!
Final Overwatch and kills: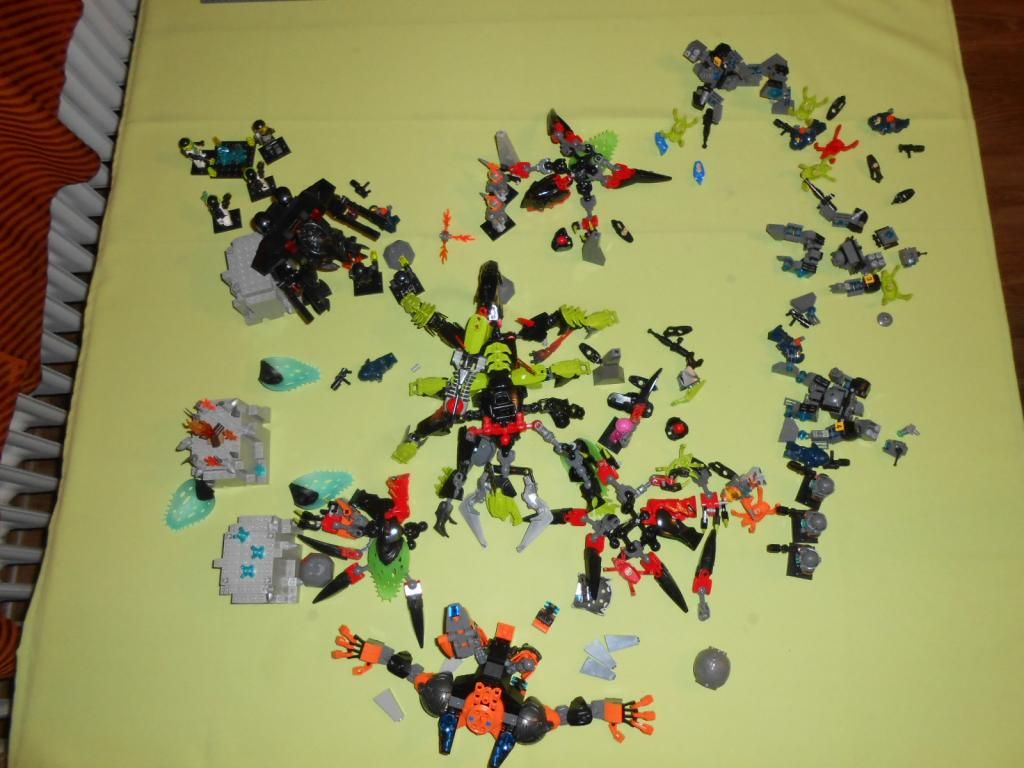 Bragallot - 13
Quantumsurfer - 9
Lawmaster - 4
Apollyon - 4, Methazine Collected - 6
Aftermath: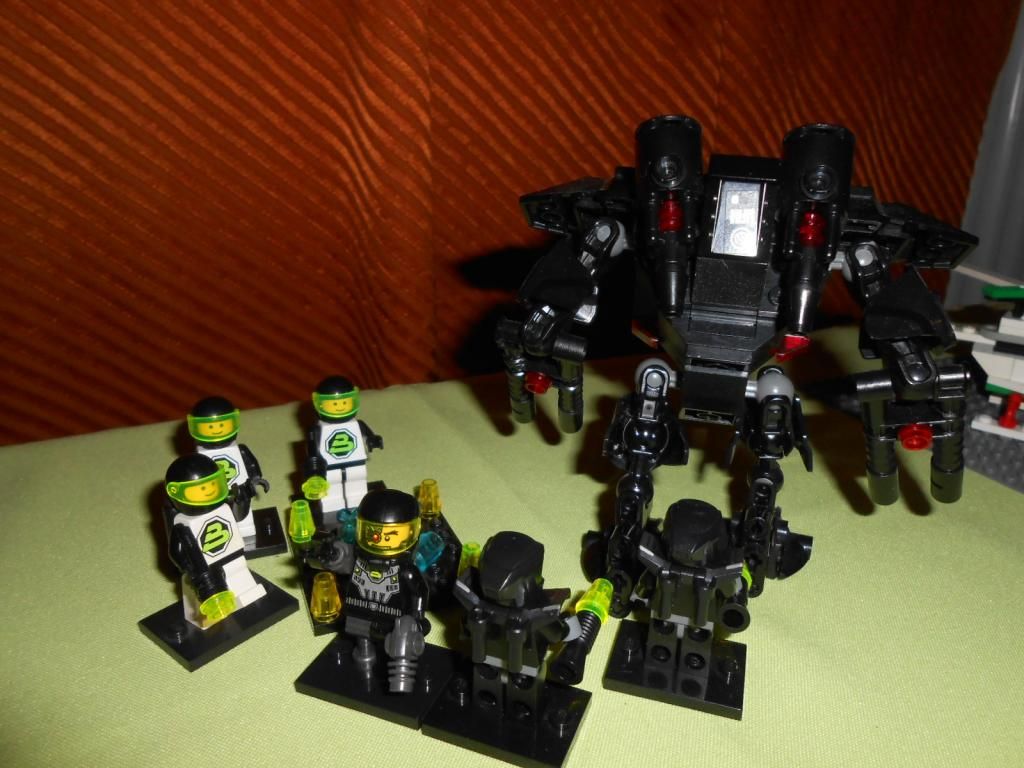 General Darkonus: 'Haha, well done lads, bet those UPC chumps didn't see that coming! Just like in the olden days!'
With that, the BNG forces warp out, leaving only death and debris behind.
Hierophant:
A most disappointing turn of events, little one. Alas, the divine will of the Matriach demands that you should either kill - or in your case, be killed. Farewell.
Agent Vornukov: 'I cannot believe this Commander! Those vile Blacktron played us like the fiddle! Nevertheless, not only did we thwart the xeno uprising, but also captured a live specimen for future studies.'
Agent Nadia: 'Yeah Vorn, give the Commander some slack - besides, these guys and gals are telling me that while the Blacktron plucked the cache, they didn't completely stripped it from its methazine. Guess we will have to take what little there is.'
Adele: '*krrzt* *krzrt* Ugh... Foreman... please contact HQ - I think both me and my suit will need some patchin' up.'