Welcome back one and all to the Stockade Skirmish!
Go ahead and visit the
Top Thread
if you'd like to catch up. Now lets get down to business.
I'm gonna try separating these in 2-3 different posts in hopes of keeping things slightly more organized.
Frostborne Villagers (Sir Sporktimus):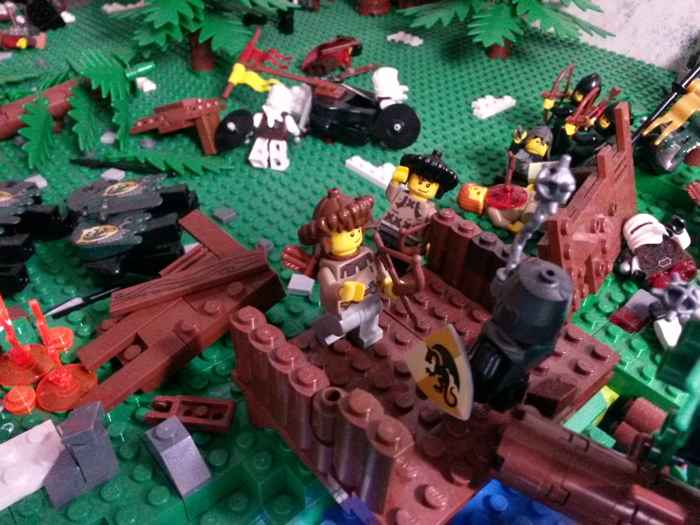 The two surviving archers move up from their barricade to intercept the macemen at the bridge.
One tries to shove the nearest macemen off the bridge but fails. The maceman's counter doesn't do any damage and they both end up awkwardly entangled in each other.
The second archer heaves at the log in an attempt to dislodge the makeshift bridge.
He crit-fails.
And falls face first into the freezing depths of the river.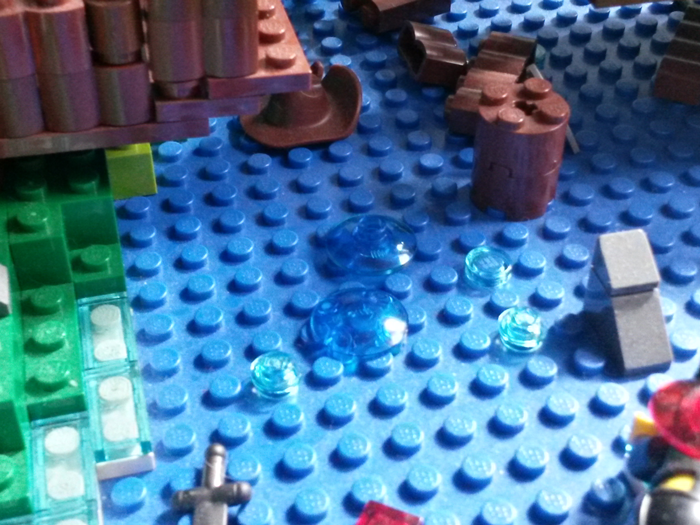 A melee villager confronts one of the norse mounted archers, but doesn't damage him or succeed in throwing him off his horse.
Crawling from the safety of the woodcutter's hut, this villager sits atop the barrel of half-frozen water and tries dislodging the decorate shield over the doorway.
He pulls it off the hut, but drops his knife doing so.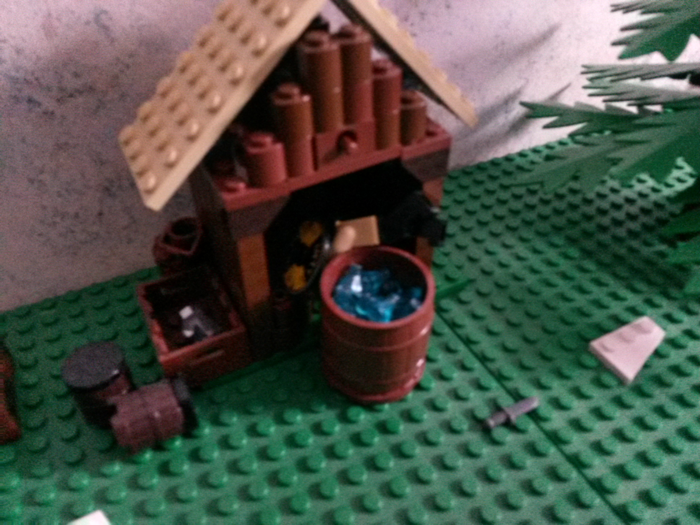 The villager then ducks for cover behind the barrel with the shield in hand.
The shield is placed atop the barrel to provide himself more cover and it sort of works despite looking kind of silly.
Undead Sentinels (Lawmaster):
Unamused, the surviving undead spearman bum-rushes the bottle-basher and shoves him off the mountainside.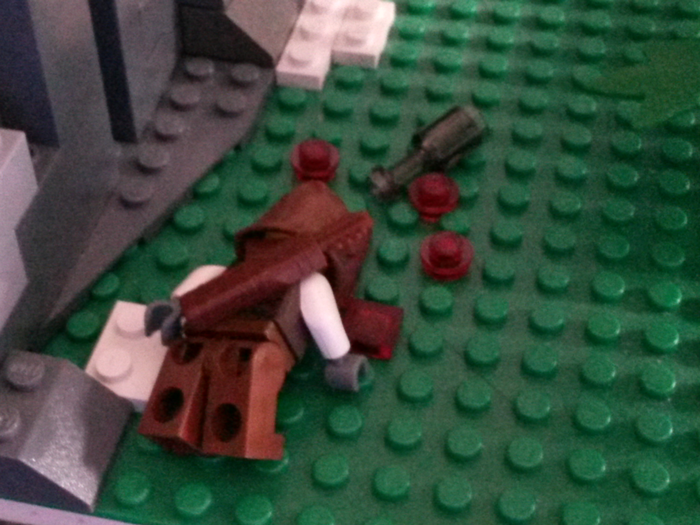 Gravity does what it knows best and splatters him on the ground below.
The bowmen skeleton climbs down the watchtower's latter, still dripping with sinew and bone marrow. Nearby the undead axe-bearer approaches the tower.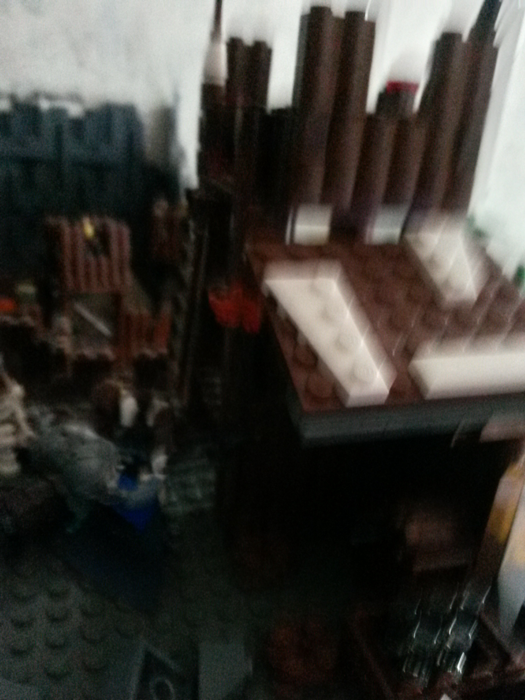 He slams the blade of his axe into the tower. It shakes violently and disturbs the camera, but the tower still stands.