Welcome back, ladies and gents, to the ongoing Stockade Skirmish!
Here's the
Top Thread
for anyone who'd like to catch up.
Frostborne Reinforcements (RedRover):
"Alright everyone," shouted Ken from atop his dire wolf, "move up! Bit too cramped in here."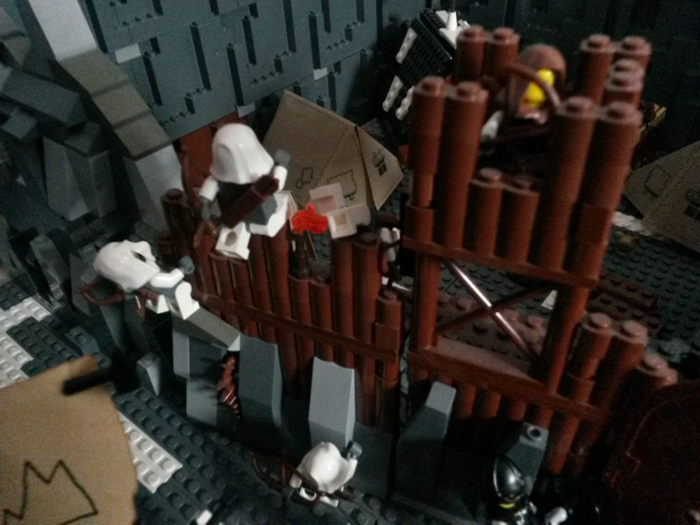 Some of the rangers mistook moving up a little too literally, but there weren't many options when standing behind the hind quarters of a wolf. All but one of them have enough move to scale the wall and take up positions.
These two climb up to the watchtower to find it swarming with undead. They set up some response fire.
Two icebreakers combine their attacks on a mounted archer, but neither do enough damage to kill.
Another Icebreaker is parried by a Norse warrior, and the riposte is enough to bypass his armor, killing him.
Frostborne Villagers (Sir Sporktimus):
The last archer gets up-
-Dashes toward the bridge and successfully shoves a macemen back (who misses his parry) two inches. He falls dangerously close to the icy depths below.
Lucky for him, the two inches he's shoved back lands him directly on part of a broken pier.
He's safe for now.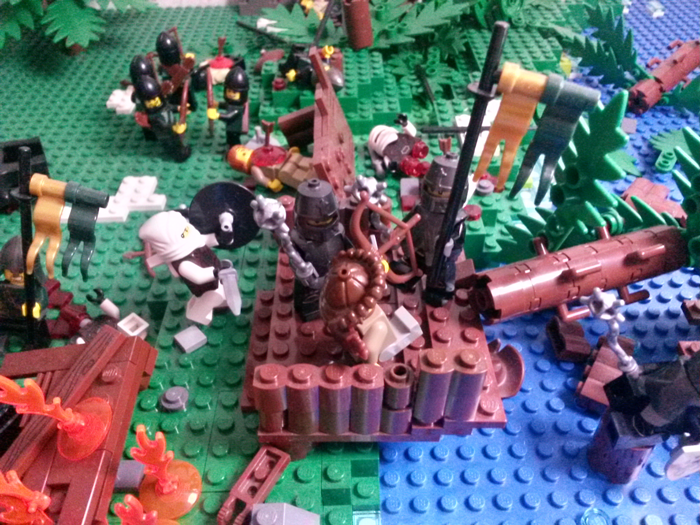 Before he can do anything else, he's blocked off by the bystanding macemen, whose response actions don't do anything.
This fellow rushes toward the mounted archer, but realizes he doesn't have an appropriate enough weapon to charge with.
Instead, he wanders in range of his melee and takes a swing at the archer, but once again the damage is paltry.
The Drunken Lumberjack stumbles around the camp, taking swigs of booze between each step.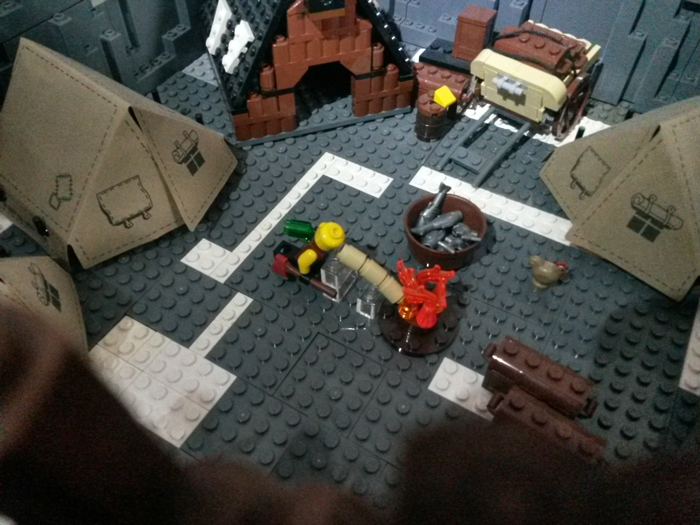 The alcohol gets the better of him. He projectile-vomits straight into the campfire.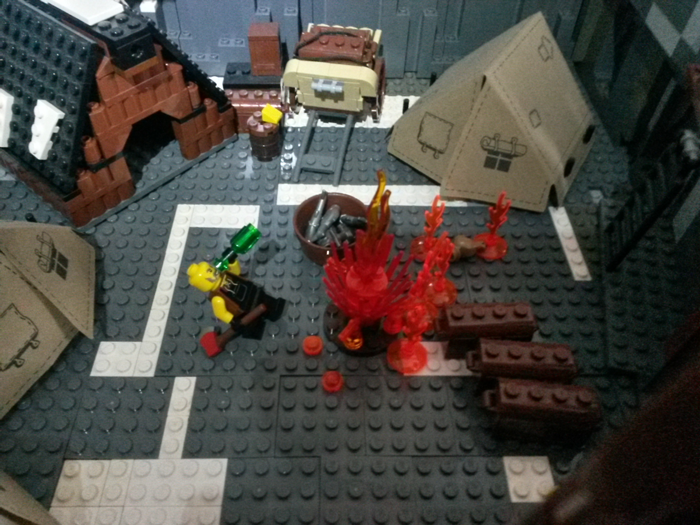 The vomit having traces of alcohol in it, the fire erupts in a fiery explosion of fiery vomit.
While the explosion doesn't do much besides smelling really bad, it does however roast a chicken.