DRAGO- RedRover
The DRAGO hacks off the turret from the Wolverine, rendering it effectively useless. It also shoots at Wrex with it's gatling guns, but doesn't pierce her armor.
BA Team- Motorheadfan
The BA team tries to roll out some of the beer on top of their van, but doesn't entirely succeed.
Bill Hook climbs on top of the van and uses his sawn off to shred the thrash warrior.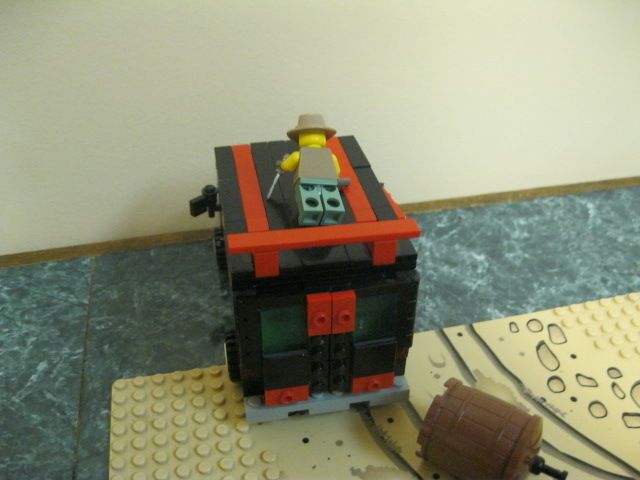 After having loaded some of the beer into the van, Max Damage drives the van off.
-Objective completed: escape with the beer
Freedum States of Murica-MGB519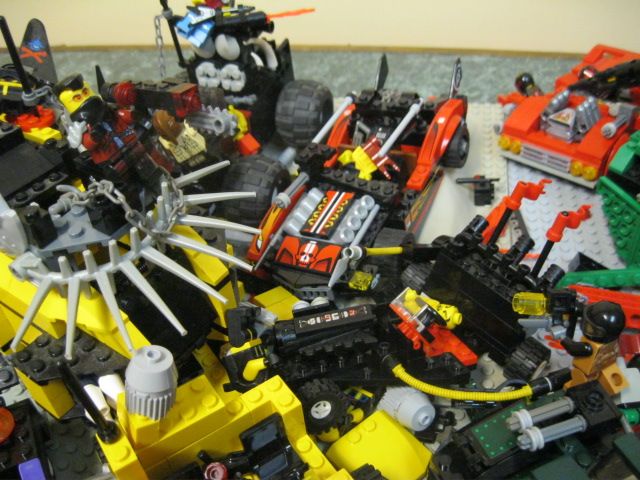 The Alpha Force commando shoots and wounds Octan Joe.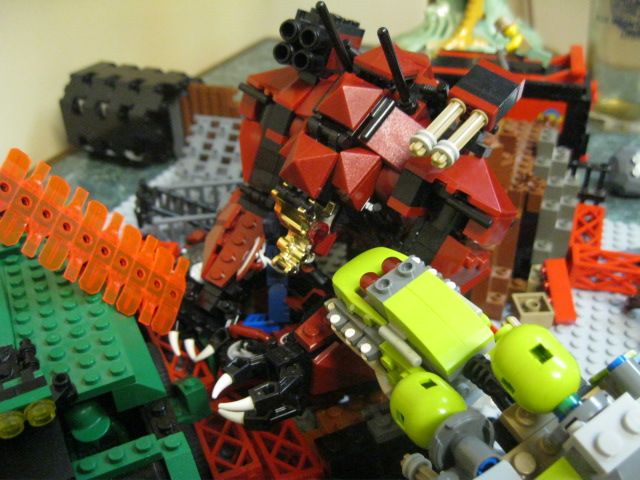 Captain Murica tries to rip the doors of the DRAGO open, but overexerts himself and will have to recover the next turn.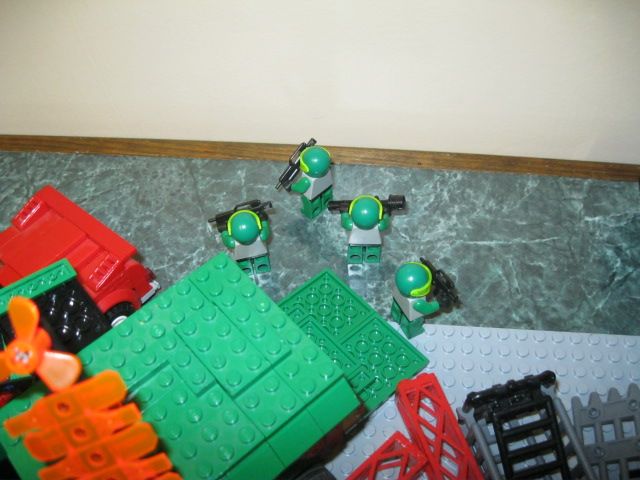 The GIs exit the back of the wolverine.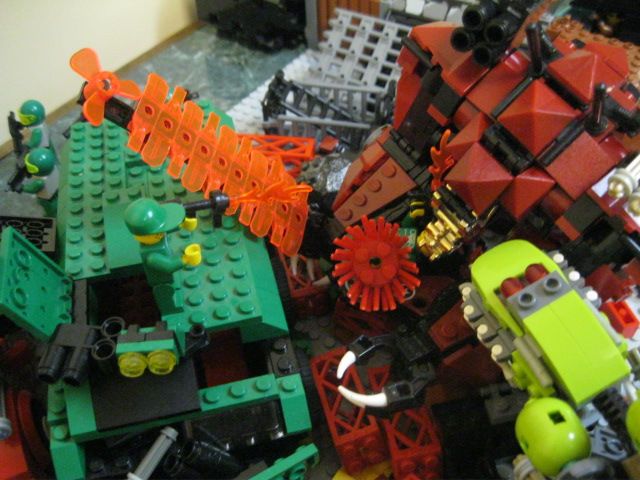 The crew also exit and shoot at the DRAGO. One misses horribly, and the other has to redshirt for Captain Murica.
Wasteland Raiders-NPC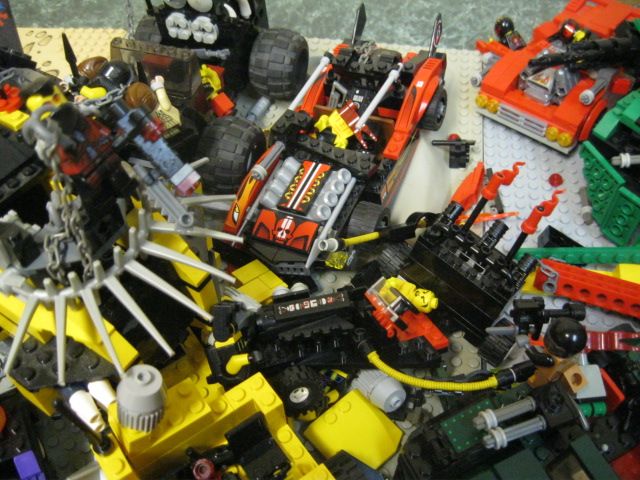 Octan Joe throws his grappling chain like a bolo, tying up the Alpha Force commando. Joe then fires his laser rifle, but the commando's armor protects him. Nobody seems to be having much luck with the laser rifles this battle for some reason.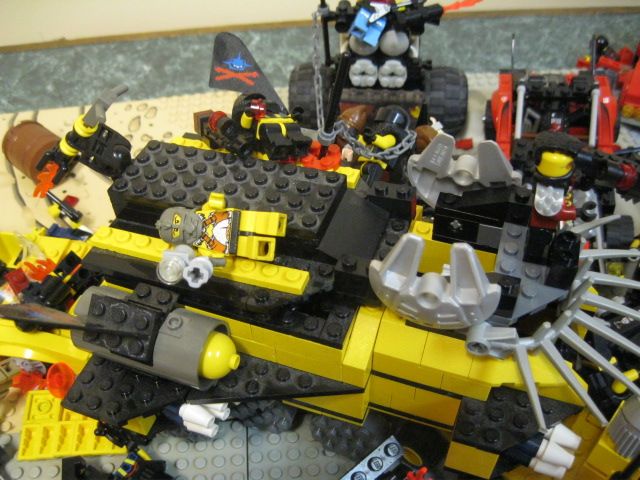 Lord Gigantic tries to shoot Kingpin Jones, but trips and falls instead.
-Still need orders for Mechasaurous Wrex, Kingpin Jones, Captain Jaws and Comrade Communism.