Wasteland Raiders
Octan Joe revs his chainsaw and jumps out towards the commando
Unfortunately he misses and embeds his chainsaw in the car wreckage instead.
Lord Gigantic beats down Comrade Communism with the landshark's fin.
-Comrade Communism eliminated!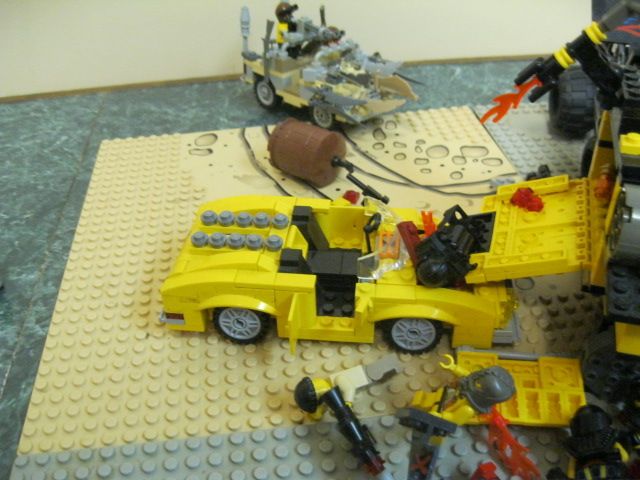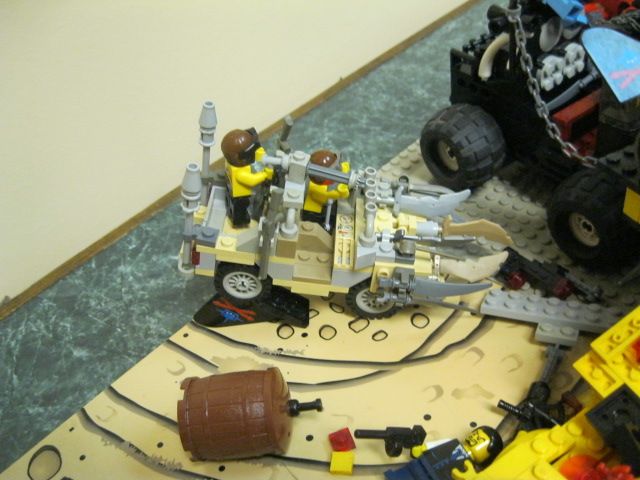 He then chucks the fin into the path of the rival raiders, causing their jeep to swerve.
The gunner is thrown out, and then impaled by the front of the jeep. Frankentruck is also damaged in the collision.
Freedum States of Murica- MGB519
The Alpha Force commando stabs Octan Joe in the face.
The other troopers try to fire on the Drago, but one of them shoots one of his comrades by accident. The other shots just ping off the Drago's armor.
Mechasaurous Wrex- Scratch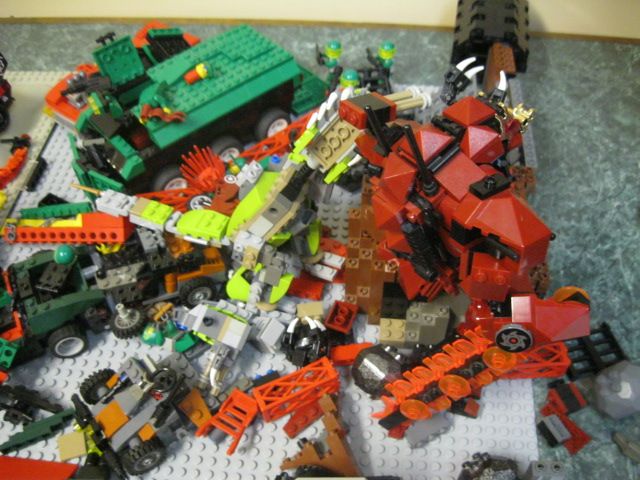 After failing to destroy the DRAGO's other arm, Wrex knocks it down, breaking the DRAGO in half.
DRAGO- REDROVER
The pilot uses the DRAGO's flamethrowers to further damage Wrex.
He tries to swing the
OTC
, but misses.
Canyon Snakes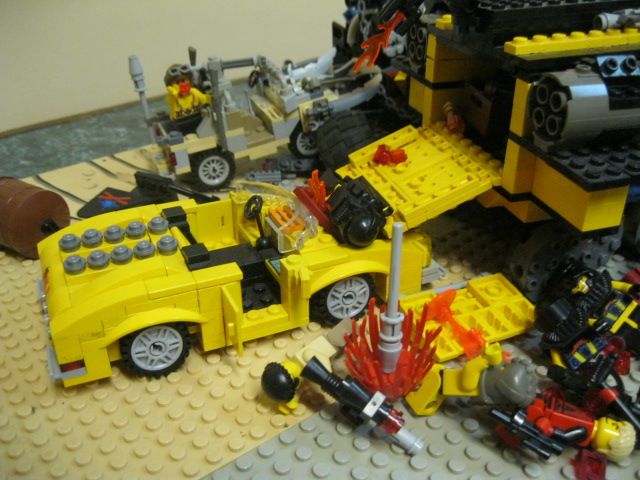 The Canyon Snake throws an explosive lance, injuring Lord Gigantic.
Conclusion:
Lord Gigantic grabs a chainsaw flamethrower from the ground and uses it to eviscerate the Canyon Snake.
-Canyon Snakes eliminated
He then hops into the back of the Landshark and tries to decide what to take.
He tosses some booze into the Canyon Snake's jeep and drives off in search of a new warband to lead
-Objective completed- Steal some of the alcohol for yourself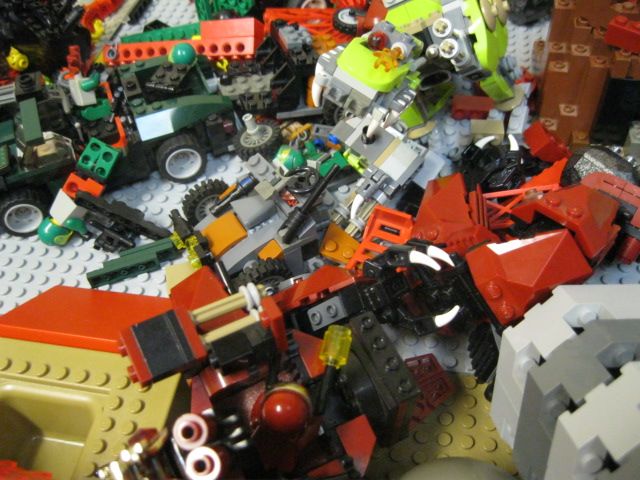 Out of options, the DRAGO's pilot gets out and tries to shoot Mechasaurous Wrex. One of his pistols jams, but the other shoots out one of Wrex's eyes.
Swapping out his bayonet for a chainsaw, the Alpha Force commando shoots at the DRAGO's pilot, but misses.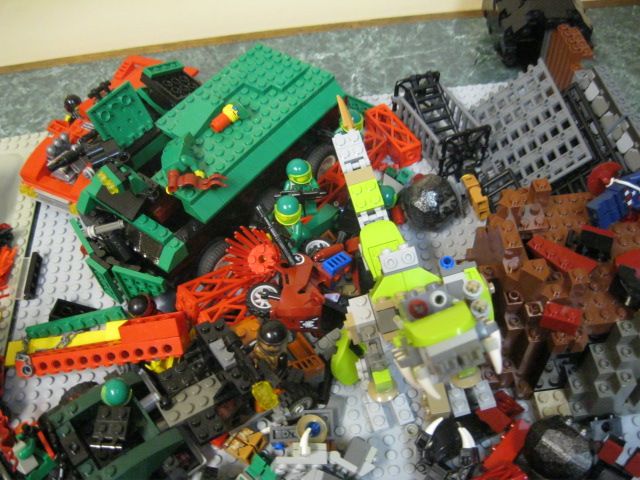 The other troopers close in, but can't quite line up a shot.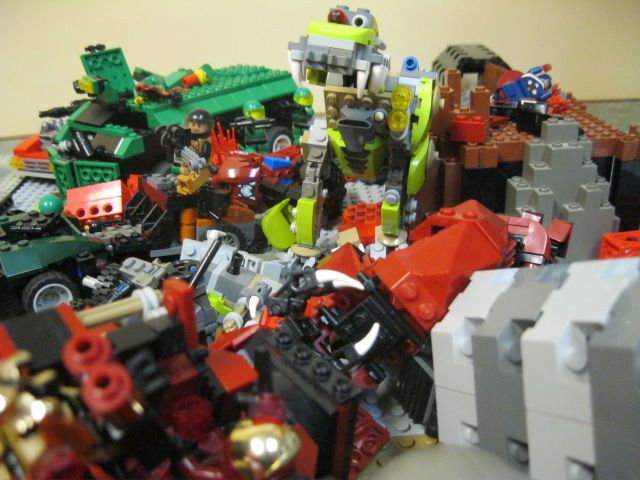 Wrex makes the final kill
Aftermath:
The remaining FSM forces, along with their new found ally, make their way through the wreckage to claim their bounty.
The result.
The survivors
Kill Count:
FSM: 10+ 3 Friendly Fire +1 Dragula
Crimson Dawn: 5
Raiders: 8+ 1 Friendly Fire +1 Communist Motorcycle
Space Sharks: 5 +1 Lowrider
Civilians: 3
BA Team: 5
Mechasaurous Wrex: 4 + 1 Roadrunner +1 DRAGO
DRAGO: 1 Superhero+ 1 Crane
Canyon Snakes: 0
Thanks to everyone for playing!