Leeroy and The Exterminator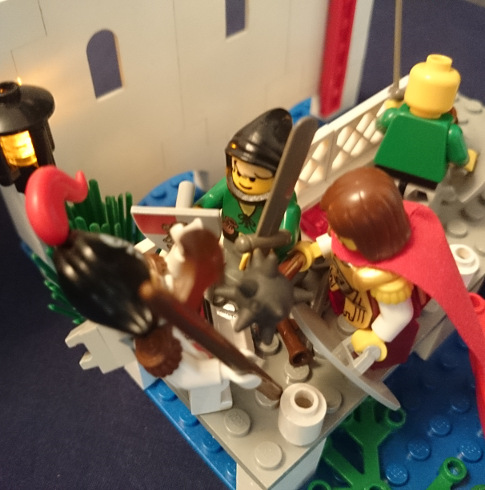 Leeroy and his men have the initiative, gang up on Betty and bring her down. She stumbles and falls into the next area, revealing it.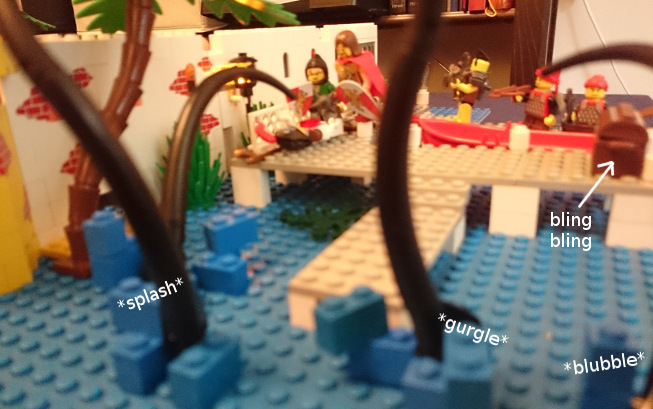 The next area is a dead end, however, there is a treasure chest at the end of the pier! Carry the chest back into your boat to claim it and get the gold!
Also, there are some suspicious tentacles coming out from the water, but that's probably nothing right?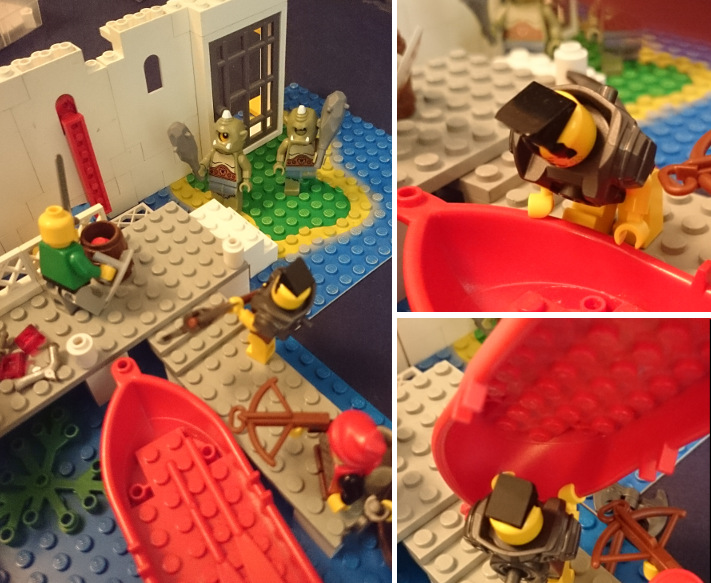 Speaking of the boat... T.E. reveals the next area and there is an entrance to the dungeon, guarded by two cyclops. T.E. has been enjoying throwing around things, so enraged by the fact that the cyclops might be a bit taller than him, he lifts up the boat and throws the whole thing at the two, crushing them instantly.
(This was a stupendous feat btw.)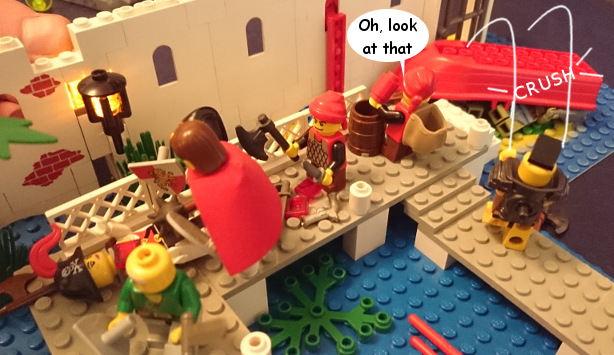 Finally, Bill finds an explosive in the barrel and the rest move up.