Mr. Farringtion and The Highpriest of Swordfight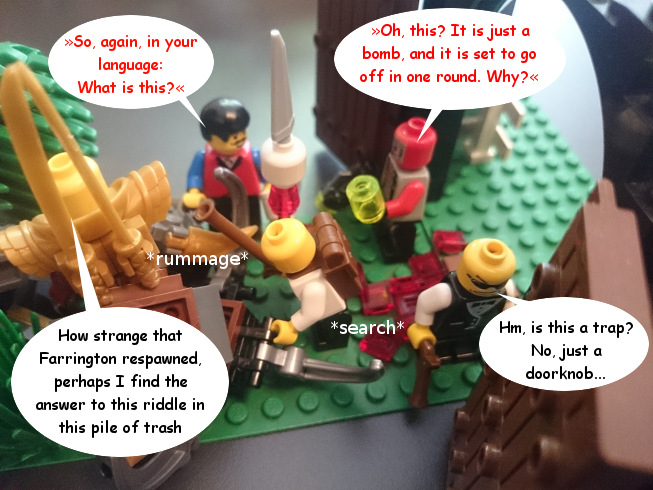 Everyone is looking for traps or loot in this room, but there is nothing. The arms of MONSIEUR KLONK would make reasonable two handed weapons though. Meanwhile, Mr. Farringtion uses his stupendous language feats to get a a proper answer from the alien about the device.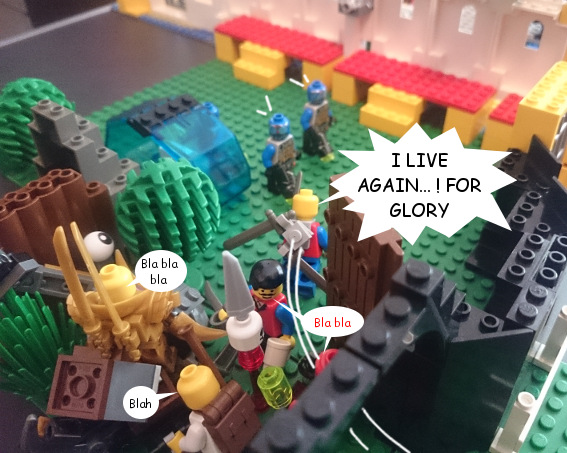 One sword fanatic respawned and rushes past the busy group into the Eastern room.(There are further rooms to the South, and North)
And again, find a party of Aliens, blue aliens! On seeing the red Alien, they get ready to shoot...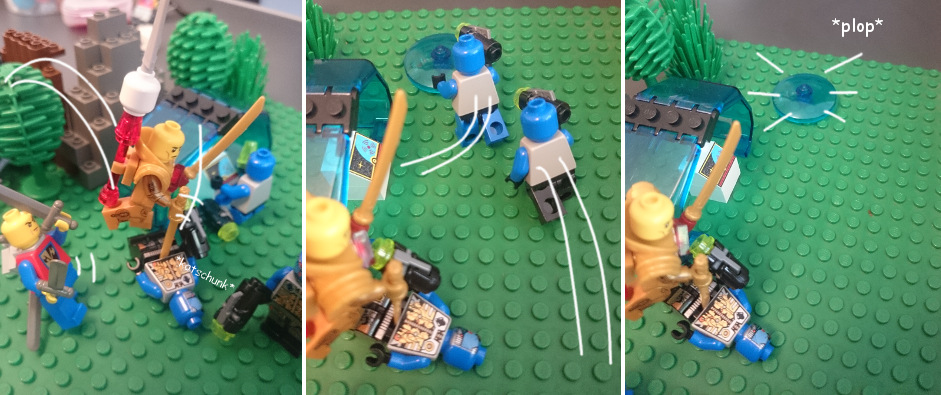 but the fanatic is faster and rushes forward with his last angry inch. He hits, but the alien is left unharmed.
The high priest, alarmed, jumps forward and stabs the first alien (I did not count the rummaging around as an action), the one that the fanatic did not manage to kill.
The aliens have the initiative and
retreat through some kind of portal!