Bony Turn
Deddy, realising the EI's intentions, moved over to prevent their gaining control of the Boulder of Chaos.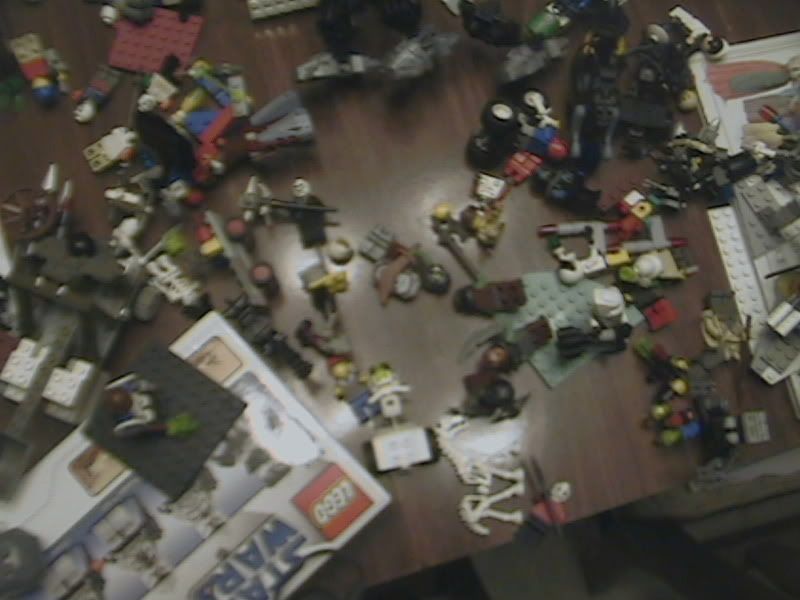 The Faceless attempted to assimilate the Spacetroopers, but failed.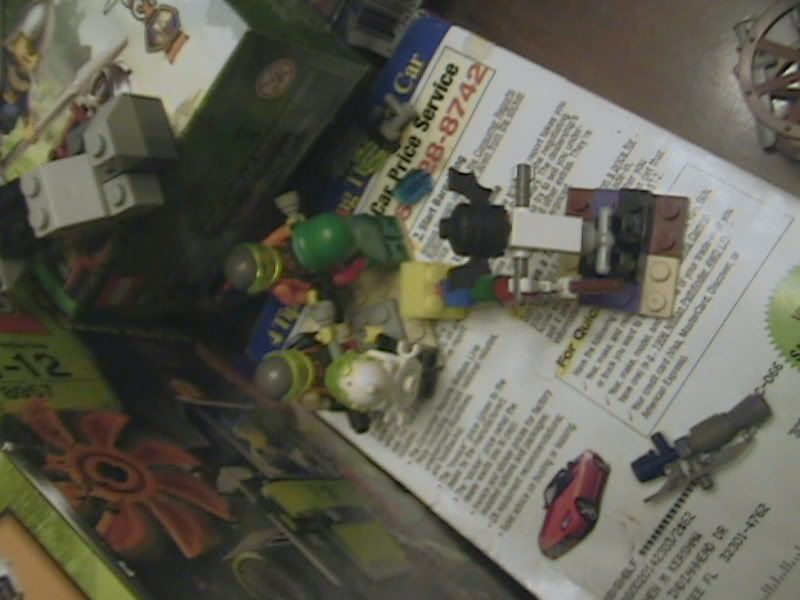 "Giant Bony, SMASH!!!"
(it failed)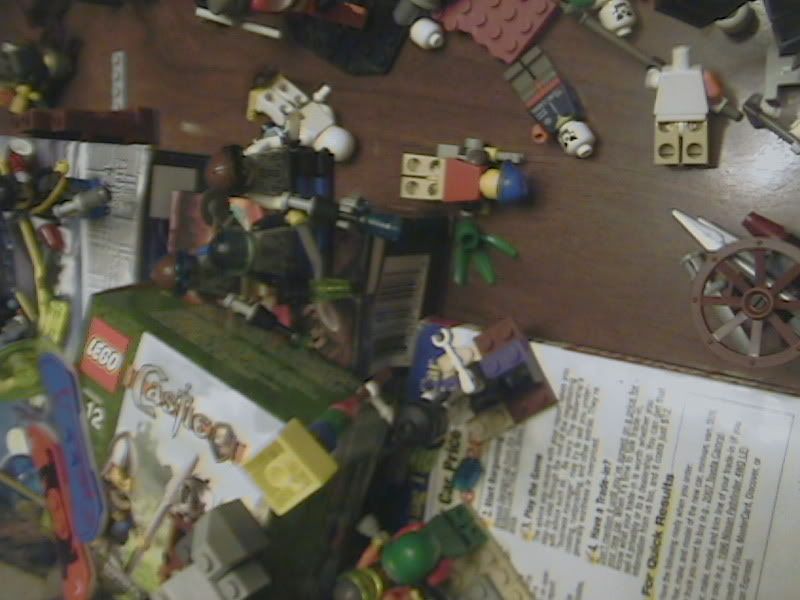 End Bony Turn
Sorry guys, Photobucket is being boneriffic with me, so I've lost the rest of the pics of the end of the battle. My backups were erased by somebody in my family, trying to clear space both in my computer's hard drive, and the camera's card...
Anyway, it all ended something like this:
The LWAR jug made short work of the remaining obstacles, driving off into the sunset despite having Codename: Saber along for the ride. They then called upon the power of the Unknown Force, which quickly picked up Codename: Saber, who was only saved from chewination by my lightning-fast reflexes.
My fighter came to a grisly end, hit by a missile from the Quadri-Walker.
The EI rushed Deddy, using their remaining Droideka, Minigun Trooper, Willa the Witch, a pistol-droid, and the QW to eventually defeat him. He used his feat to make an uber-scary face, which made the Droideka fold up, roll off the hill, and destroy the Quadri-Walker.
The Giant Bony was killed when my Skirmishers jumped on him, grinding him into dust with their steel-toed boots.
The final battle was between the Gamma Corps and the EI. It ended with everybody dead except the witch and the Demo trooper brought back to life by the Medik in turn 2. The Demodude blew her to pieces.
Final Victory goes to: the LWAR. They fully achieved their objective, despite opposition from practically everybody.
Survivors:
4 LWARs (driver, one gunner, and the two drivers)
1 Gamma Corps trooper (the demodude)
2 Civilians (the medik and the driver of the water truck)