Project Presgore
Round 6
Faction list:
(turn orders is as shown in this list)
-Droids - controlled by

IVhorseman

eliminated on Round 4
-Galactic Empire -
controlled by

Ross_Varn
due to his inactivity, it's now controlled by
Silent-sigfig
-18th Century Soldiers - controlled by
birdman
-Townspeople - controlled by
jifel
-Mistery Faction - controlled by
Theblackdog
-Overpowered Mysterious Faction - controlled by
pesgores
Galactic Empire
The Imperials move.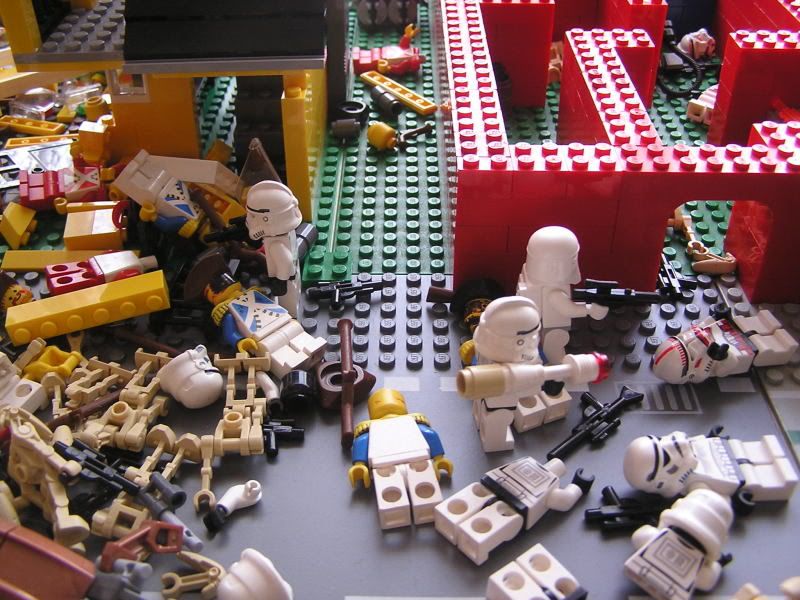 The Snowtrooper targets Luigi, a townsguy and the clone targets GOOSE's head. They both fail.
The other clone aims on the General.
«Sorry, sir, but you are now considered expendable.»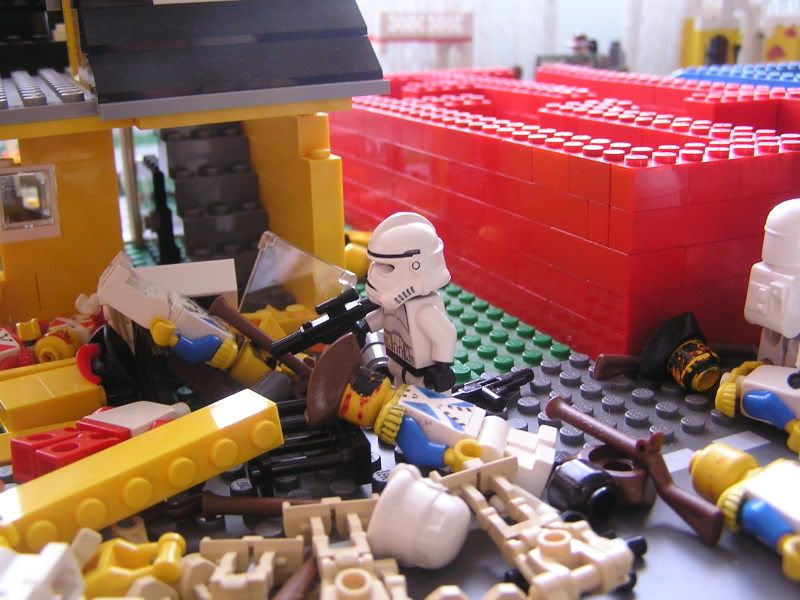 «What?»
PAN! Only his hat is shot. The General is still alive.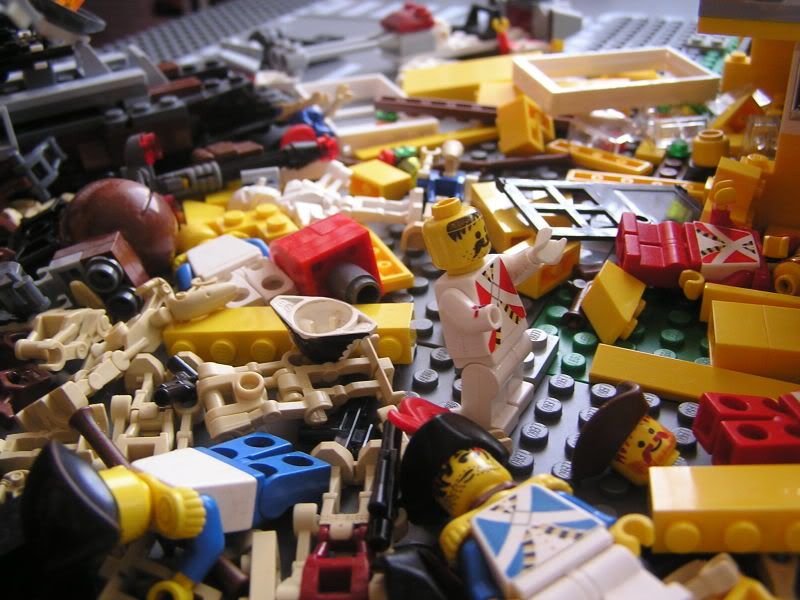 18th Century Soldiers
The General tries to repair his hand heroically.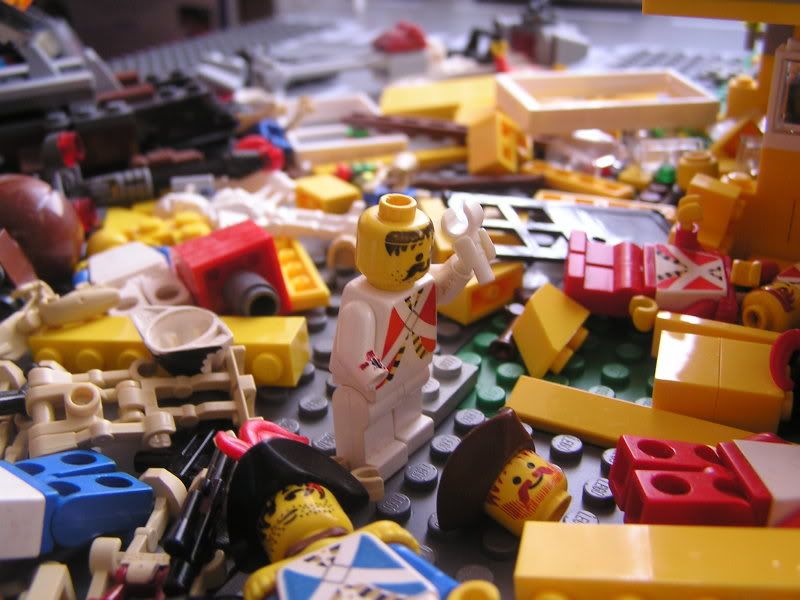 Success!
Townspeople
Angelina uses the Rail Gun to shoot the top of the yellow building's tower.
*KA-WHAM*
GOOSE's head is still on top of it. One of the bricks fall on Uvitcha Dellos' head.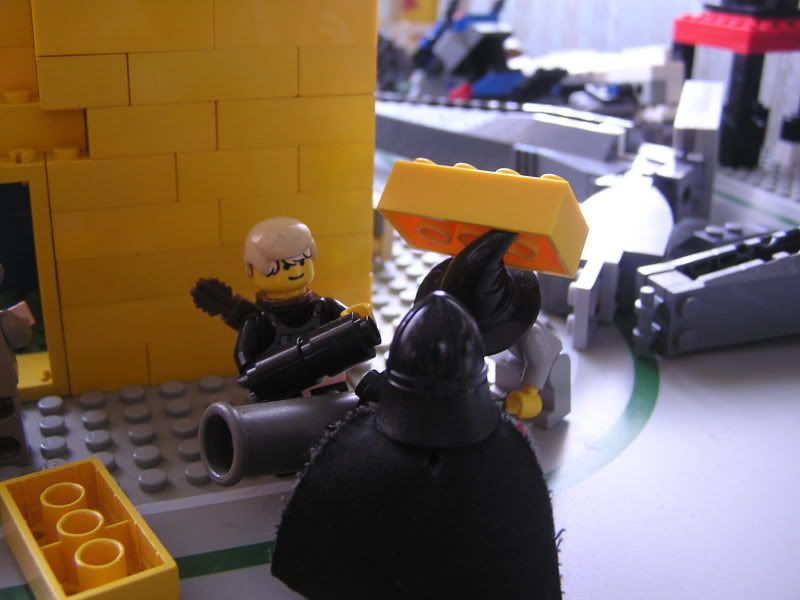 She doesn't resist.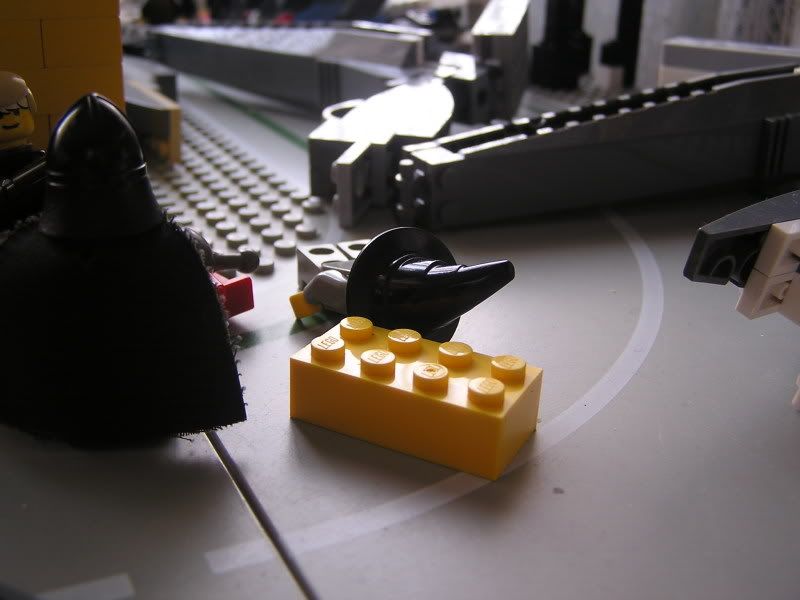 Townspeople are determined to finish off with the Empire.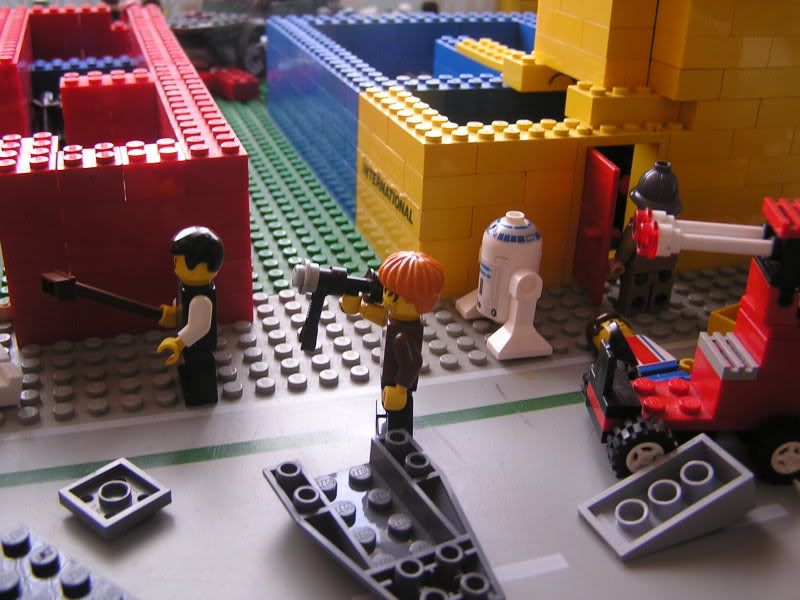 Due to Proximity Bonus, the Imperials won't die if their attackers get a critical failure.
Even though they had a chance of 1 in 6 to survive, they both die headshot'd.
Henry Jones Sr. enters the yellow building...
«There is a white button and a BIG RED BUTTON over here! What shall I do?!» shouts Henry to his teanmates on the outside.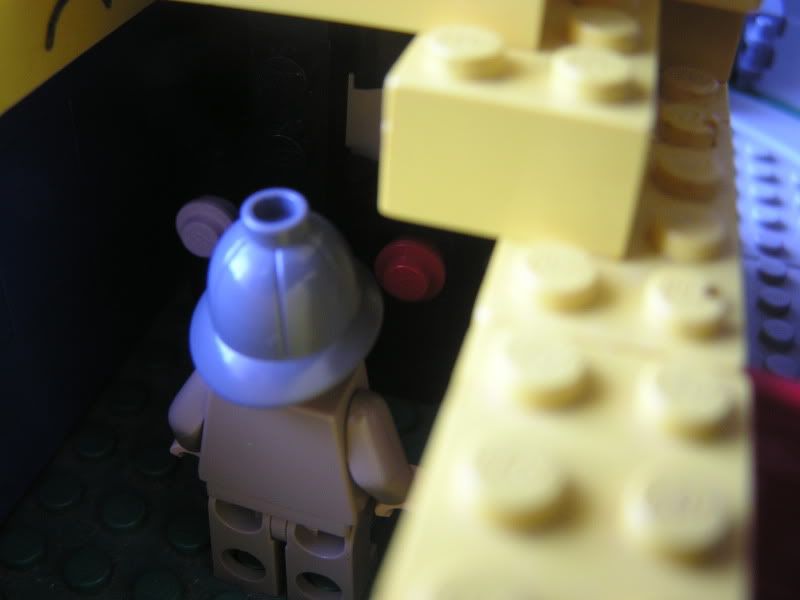 Meanwhile, the Townspeople on Northeston Ave do things...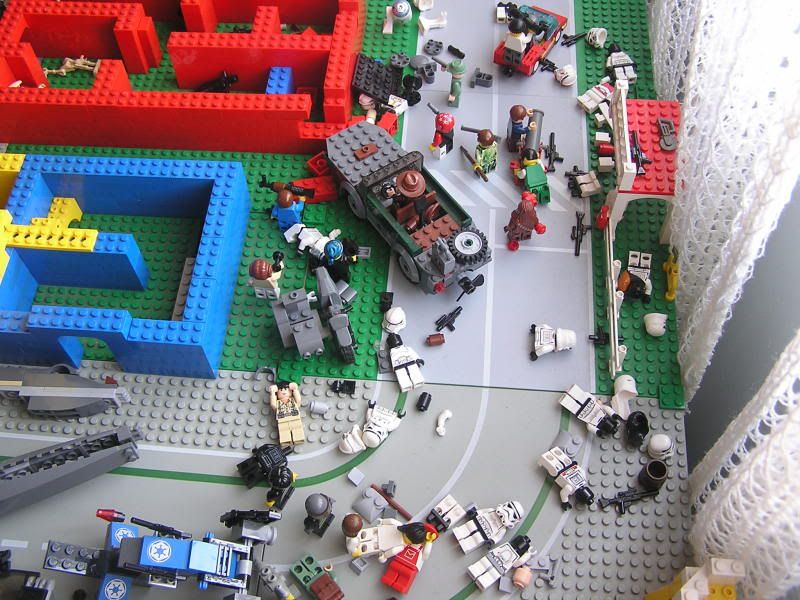 Indiana goes full reverse...
*THANC*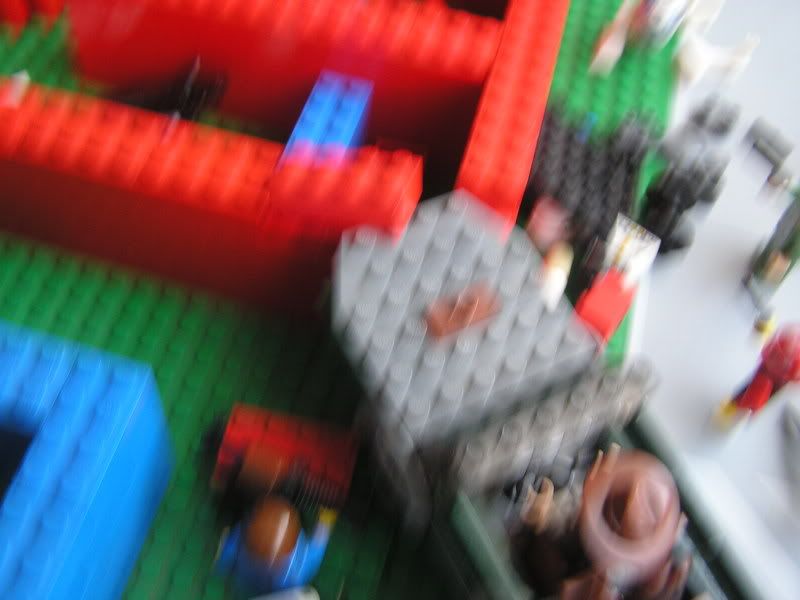 Epic rolls! The wall is down and everyone can enter it now.
Han grabs R2 and its destroyed leg...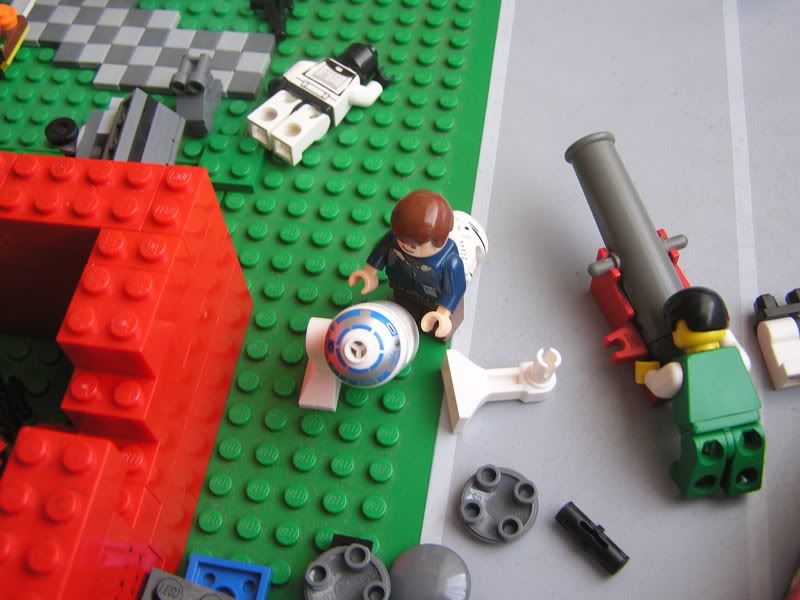 ...and gets it to safety, waiting for next turn to repair him.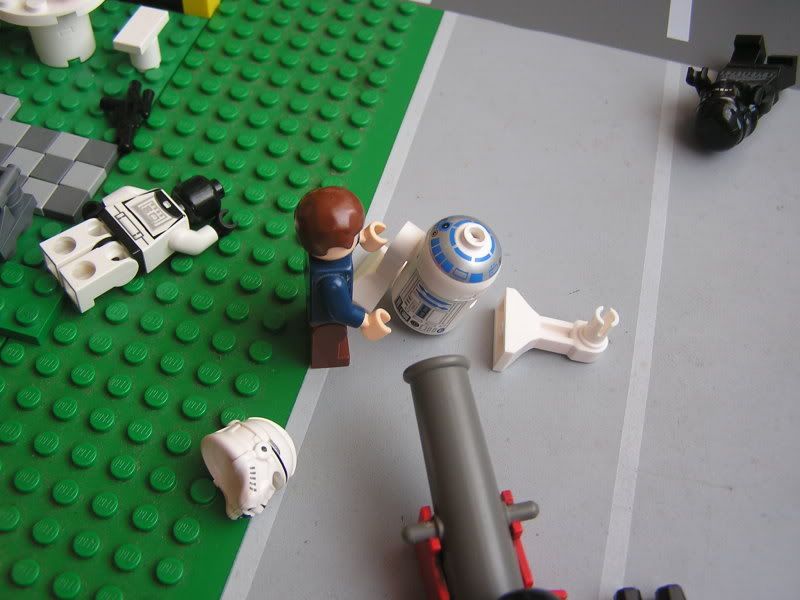 The townspeople on Easton St grab weapons from fallen comrades and dead Imperials.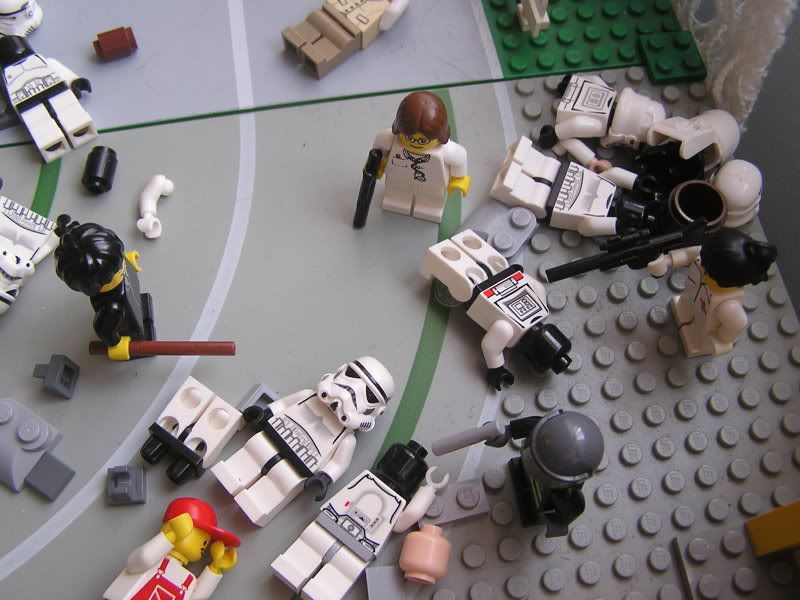 The guy with the plasma gun does nothing, because no one told him what to do...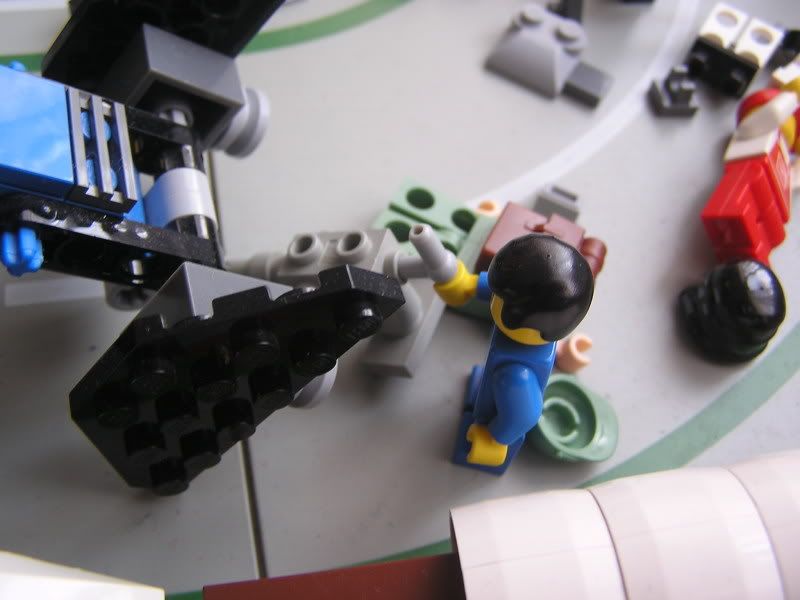 All armed townspeople in range of the
RED BRICK WITH BLACK DOTS
fire on it.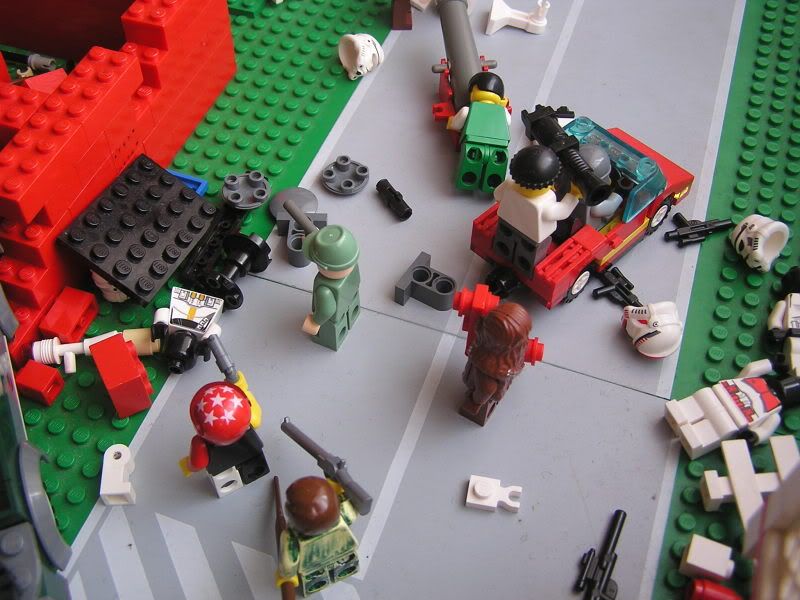 Epic failures.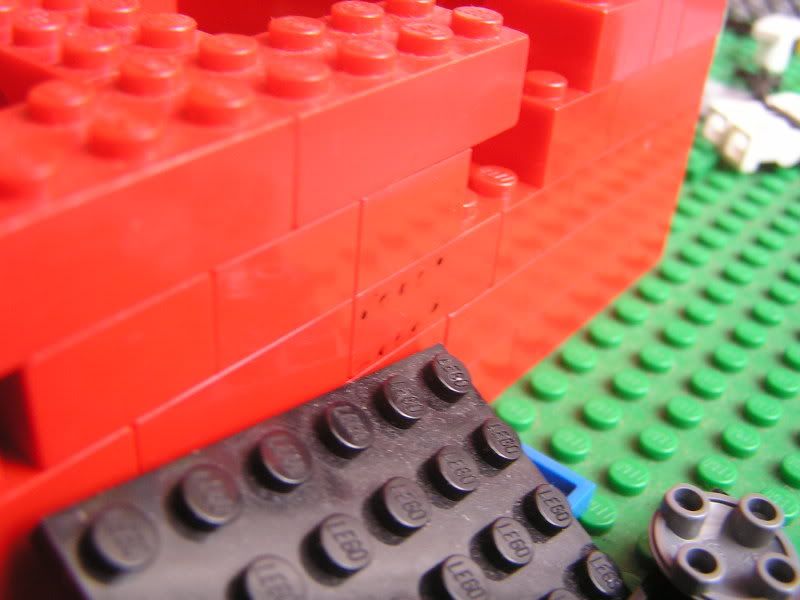 This group of townspeople does nothing.
Metal Gear GOOSE
Since being up here is too dangerous right now...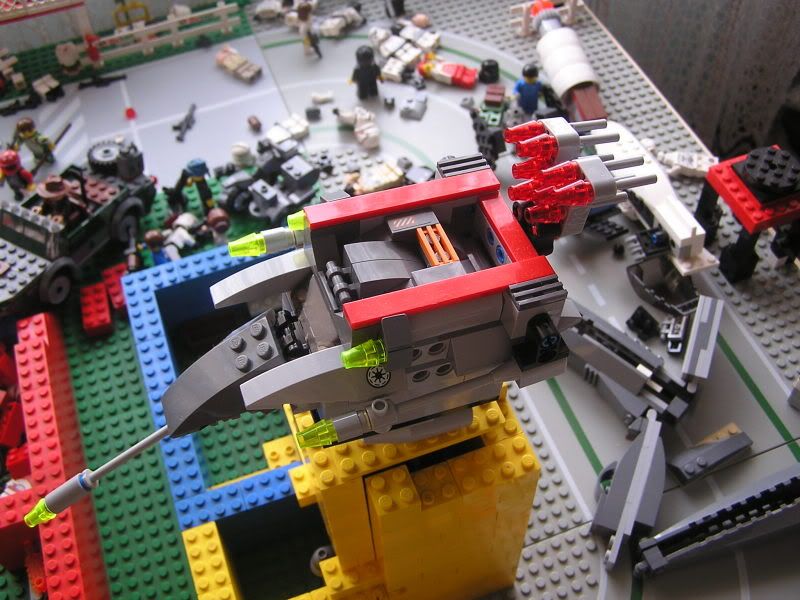 ...I fly to the white and black building.
And I establish there. Now, ready main gun...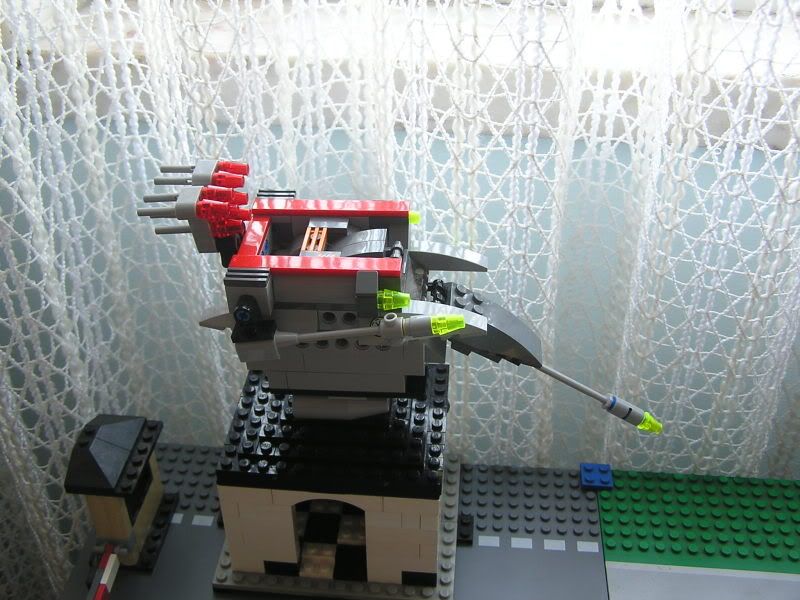 *BOOM*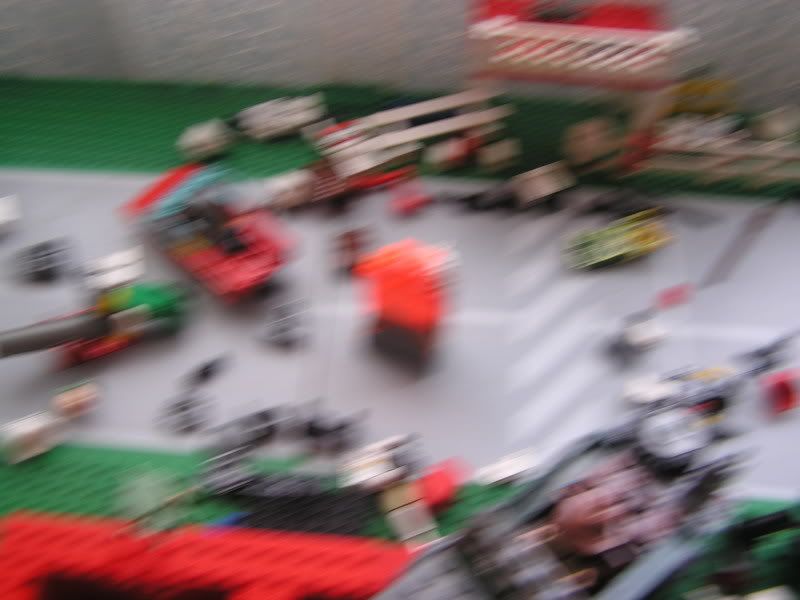 What happened? 5 TOWNSPEOPLE DIED???
AWESOME!!!!!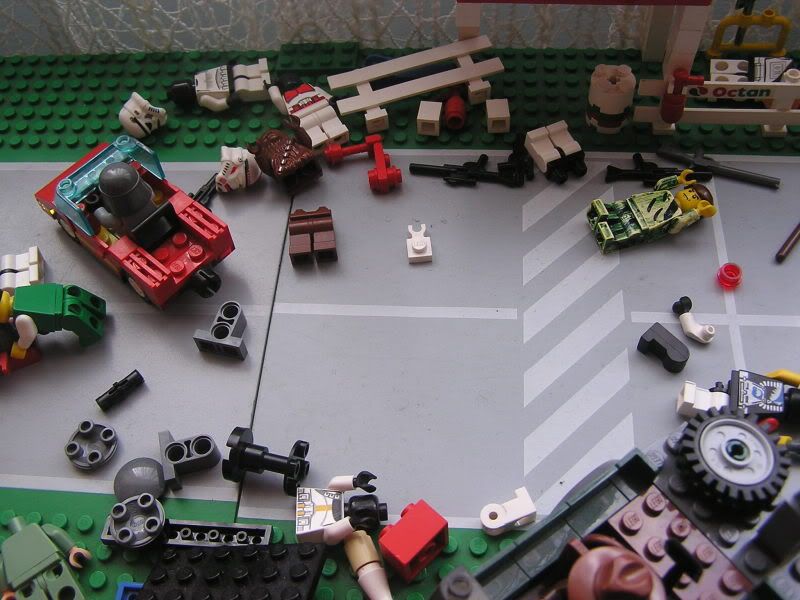 West Overwatch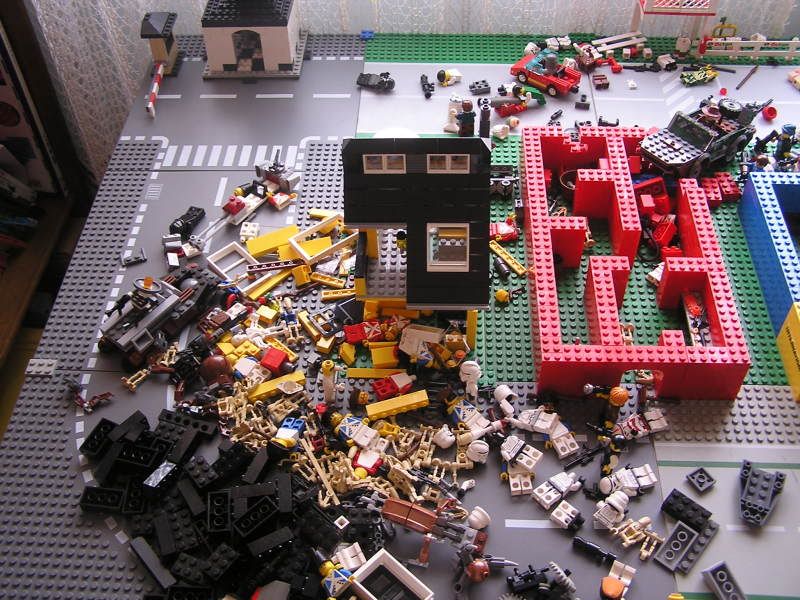 East Overwatch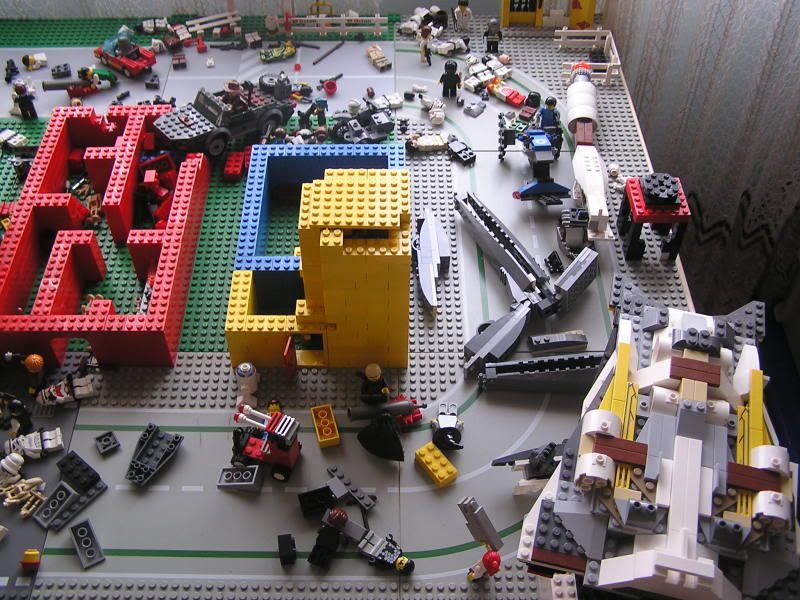 CASUALTIES:
-Galactic Empire - 2
-18th Century Soldiers - 0
-Townspeople - 6
Awaiting orders for round 7.
Ross_Varn is still commadning the Empire, but if he misses this turn as well, he is retired from the game.