Project Presgore
Round 9 (End)
Faction list:
(turn orders is as shown in this list)
-Droids - controlled by

IVhorseman

eliminated on Round 4
-Galactic Empire - controlled by

Ross_Varn

due to his inactivity, it's now controlled by

Silent-sigfig

eliminated on Round 7
-18th Century Soldiers - controlled by

birdman

eliminated on Round 8
-Townspeople - controlled by
jifel
-Mistery Faction - controlled by
Theblackdog
-Overpowered Mysterious Faction - controlled by

pesgores

eliminated on Round 8
Townspeople
Both R2s look around for more member sof the misterious faction.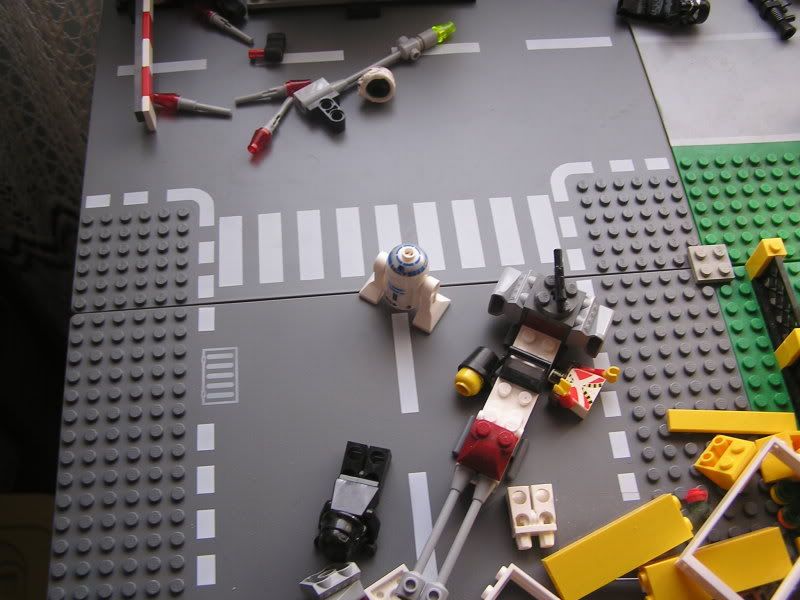 A townsguy enters GOOSE's head...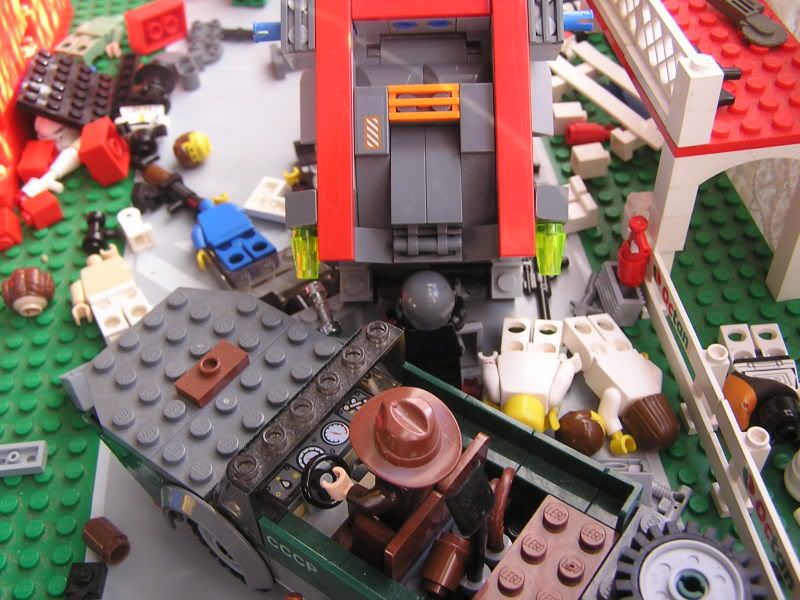 ...but doesn't know how to pilot it.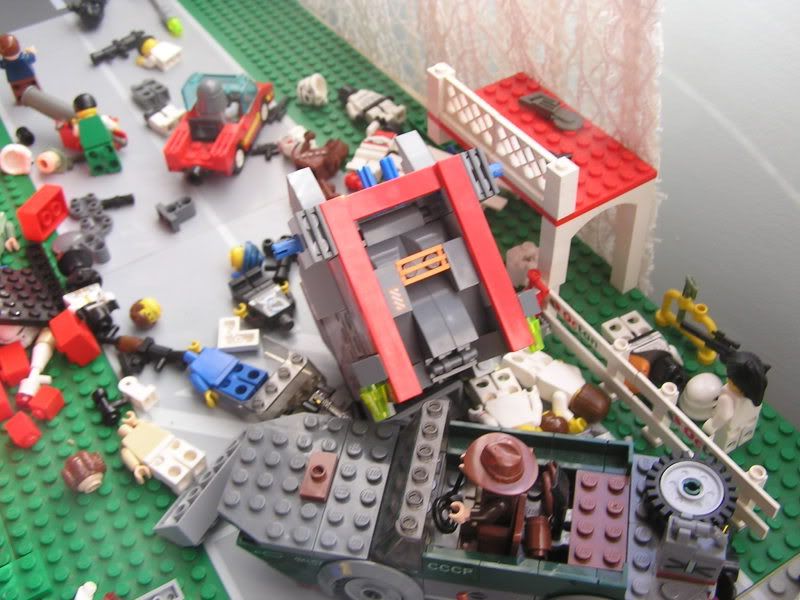 Henry Jones Sr exits the yellow building and grabs the Railgun.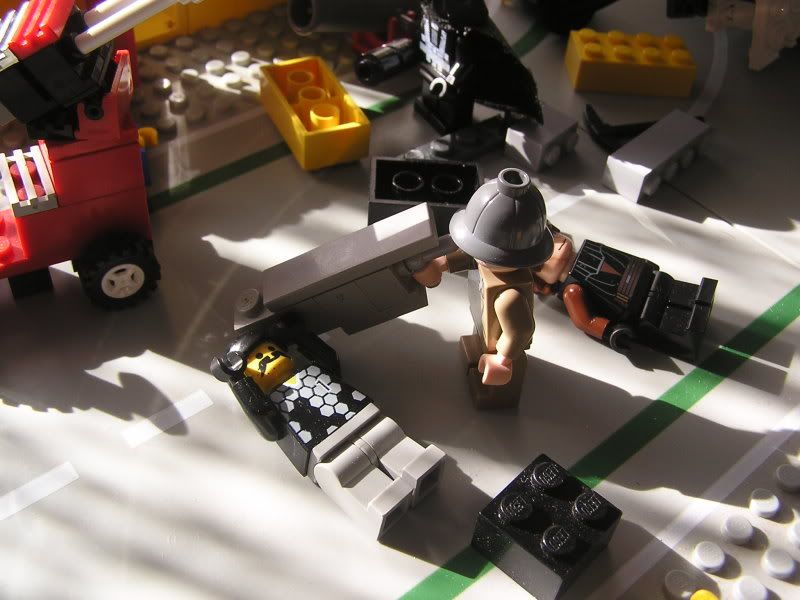 All remaining Townspeople get closer to Snake, but not close enough to hit him.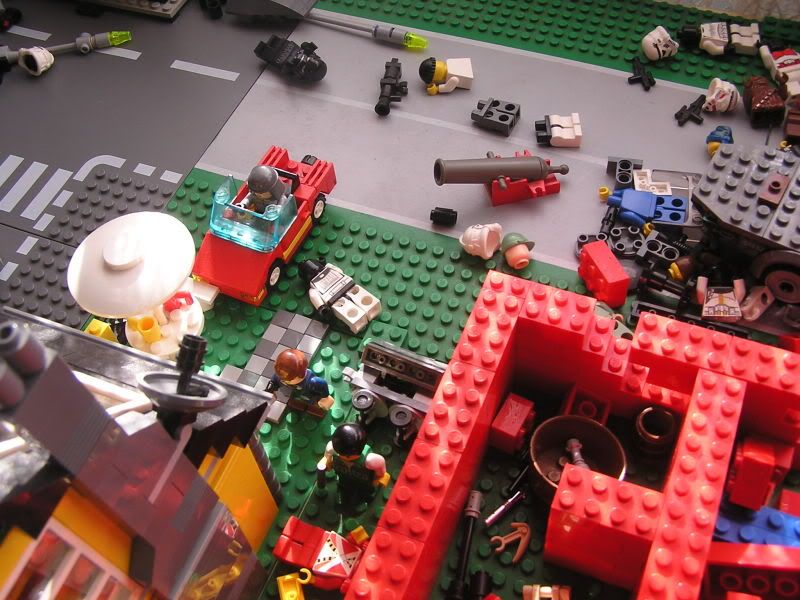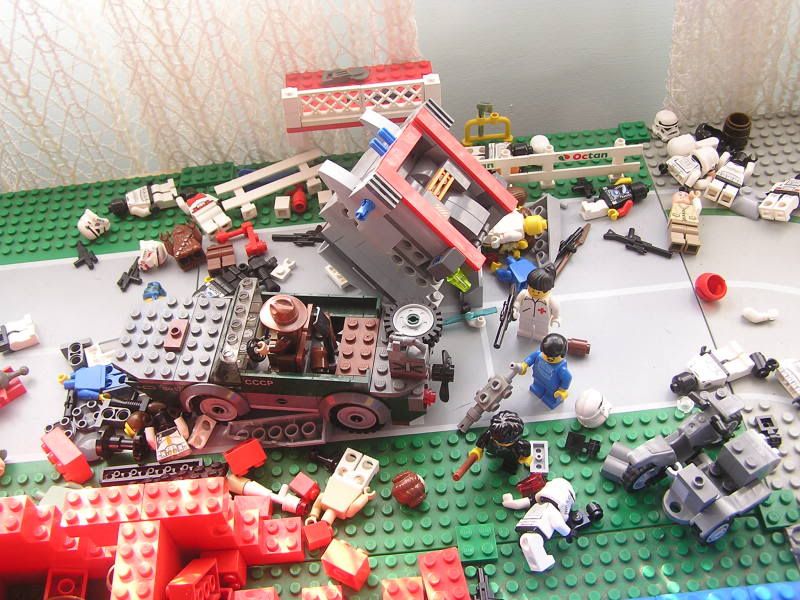 The cannonguys do the same, yet they do not have any weapons.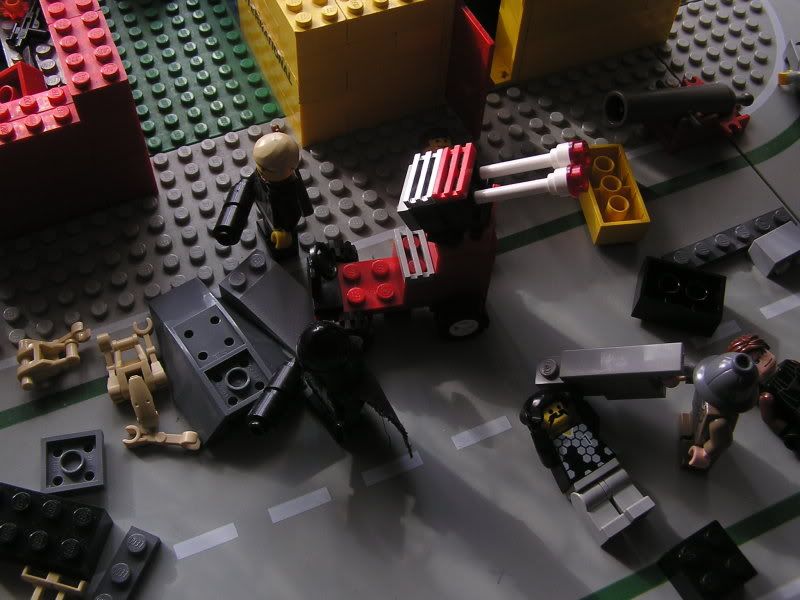 Henry Jones Sr fires but misses!
Misterious Faction
Snake uses his MG-37 to kill the cannonguys.
He then moves up to the alley...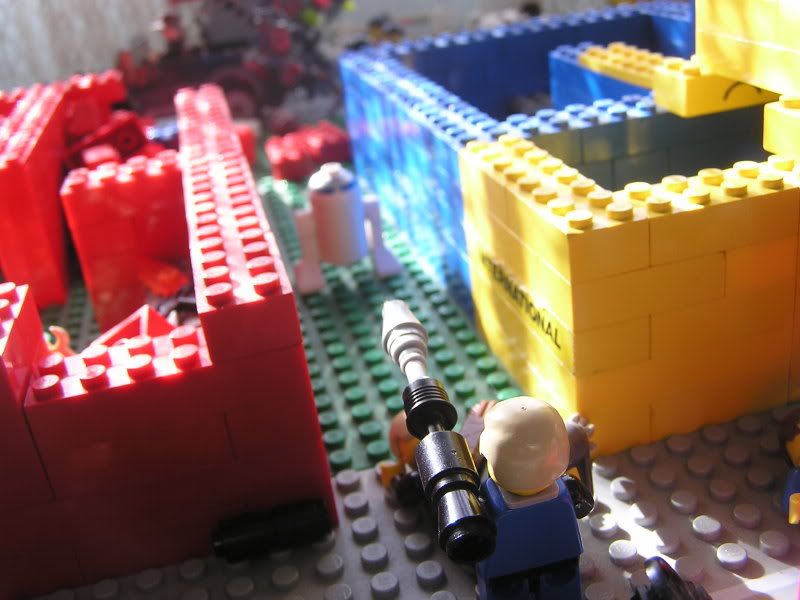 ...and the
Mk.II
, his little robot, the one resonsible for the death of that first Shadow Trooper on Round 1 (not onlt), helps Snake, lowering the UR for the RPG-7.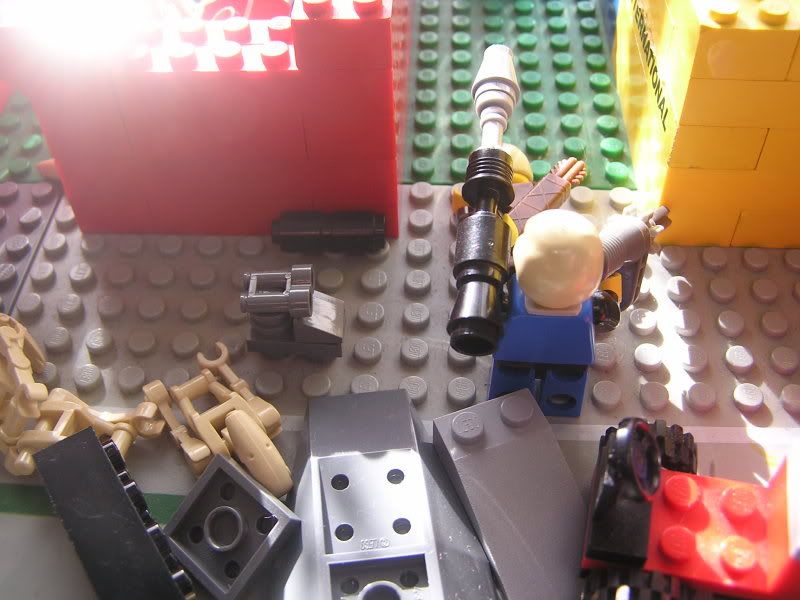 *BOOM*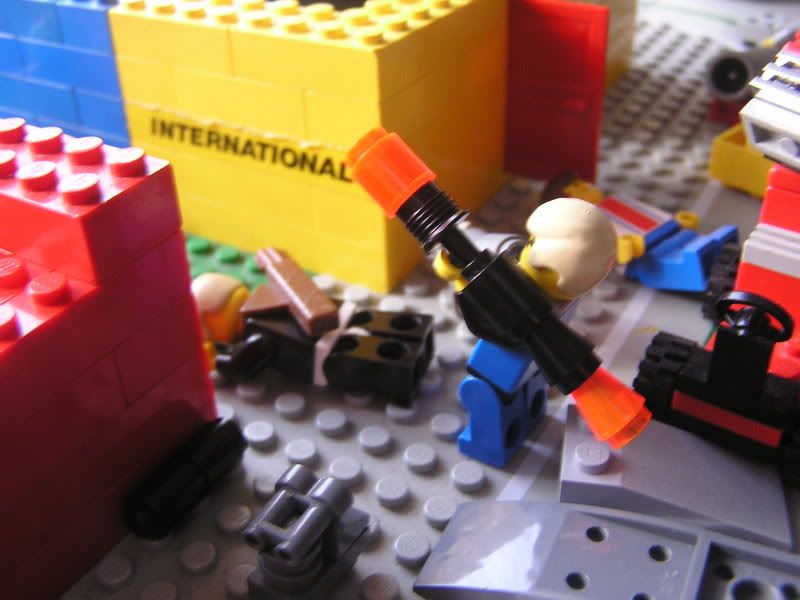 Bull's eye!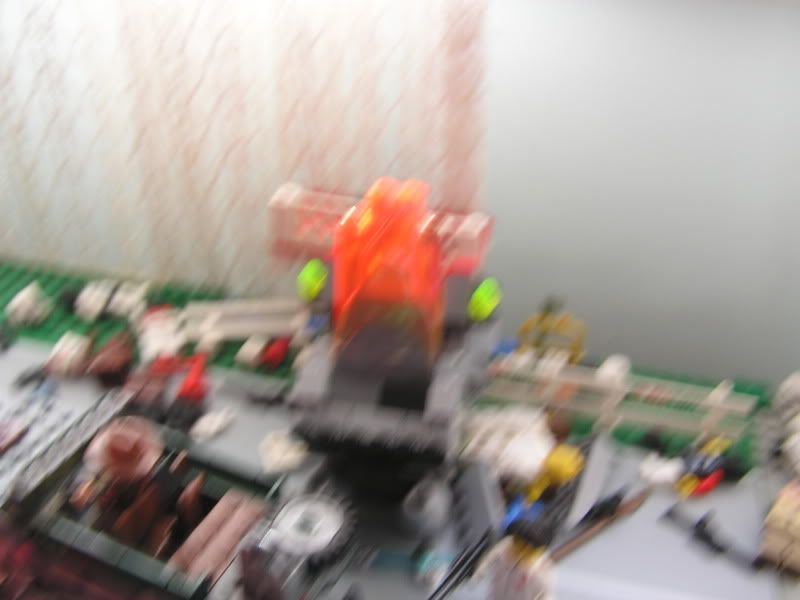 Metal Gear GOOSE was destroyed!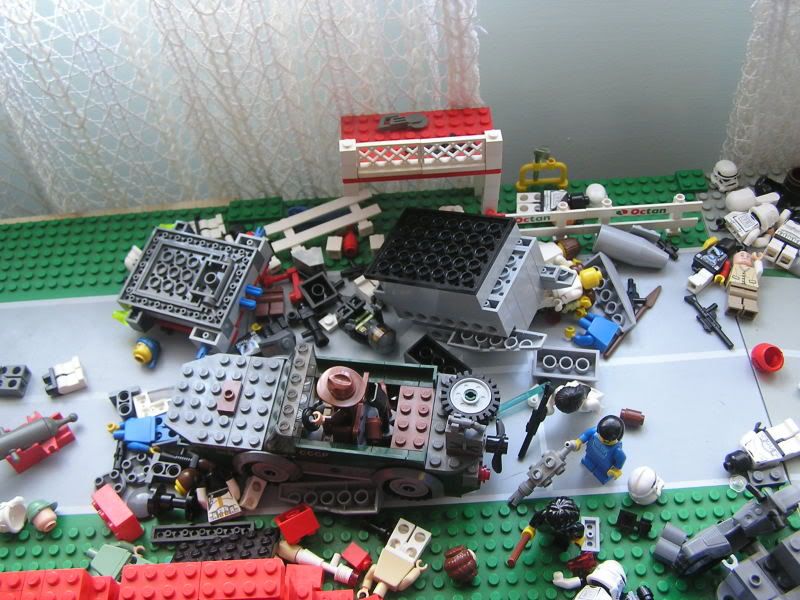 Congratulations,

Theblackdog

, you are the winner!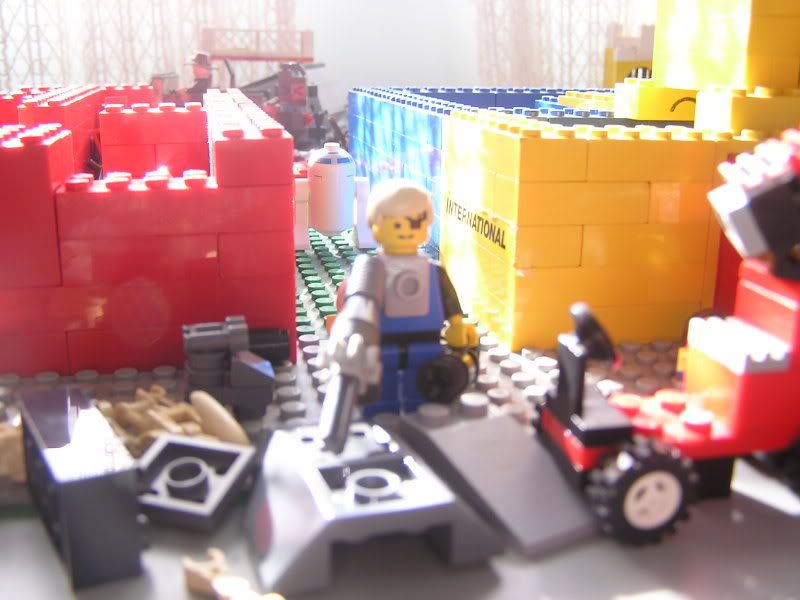 The Aftermath
Snake kills Henry Jones Sr with a perfect headshot.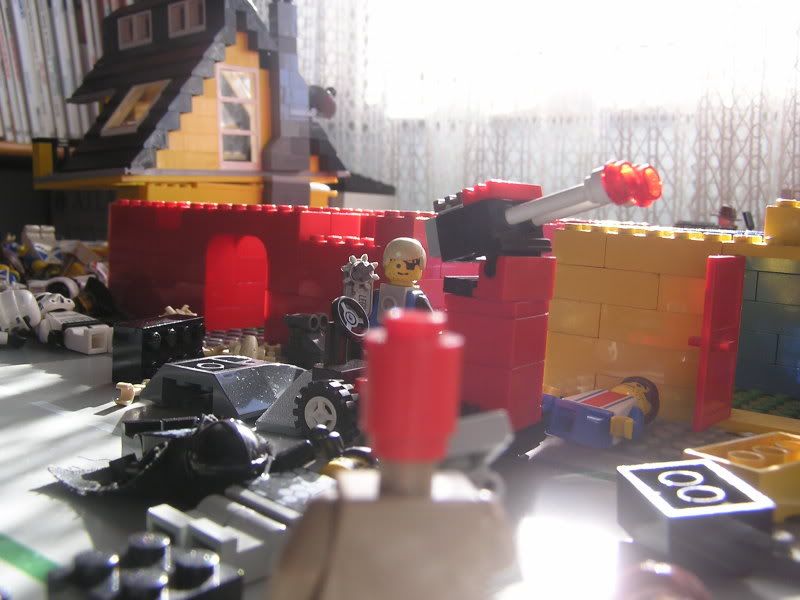 «We gotta leave this party.» he tells the Mk.II.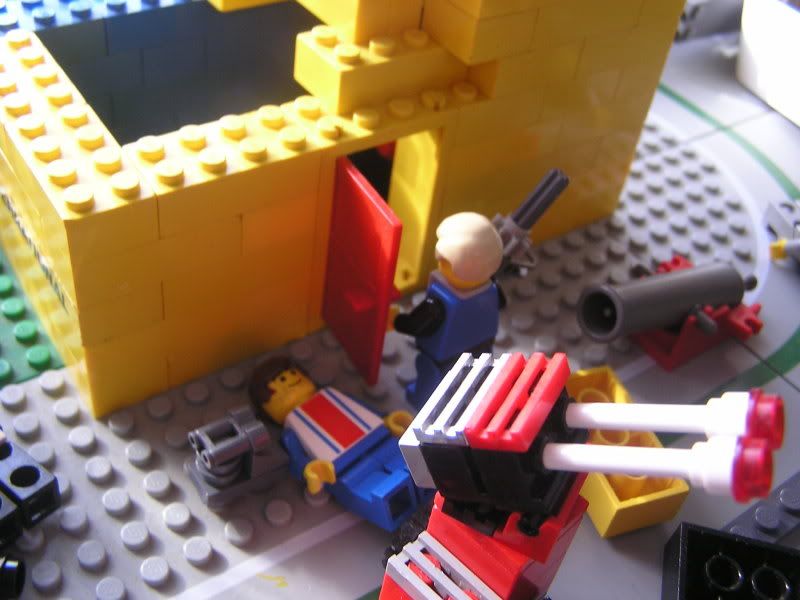 «CHOOSE DESTINATION PLEASE»
«Right here, in 2 minutes.»
«DESTINATION CONFIRMED. PLEASE INITIATE LAUNCH SEQUENCE»
(Snake presses the Red button)
«Hop on!»
«The road's blocked, Snake!» says Otacon via Codec.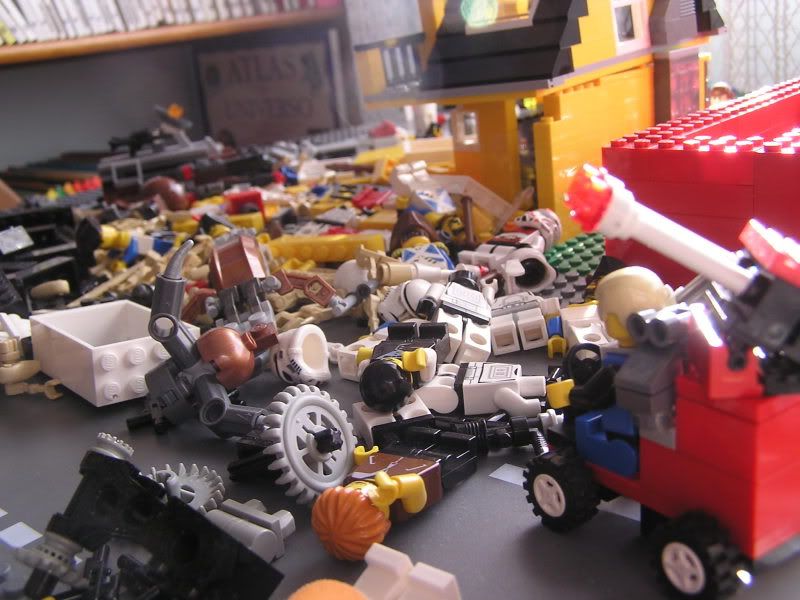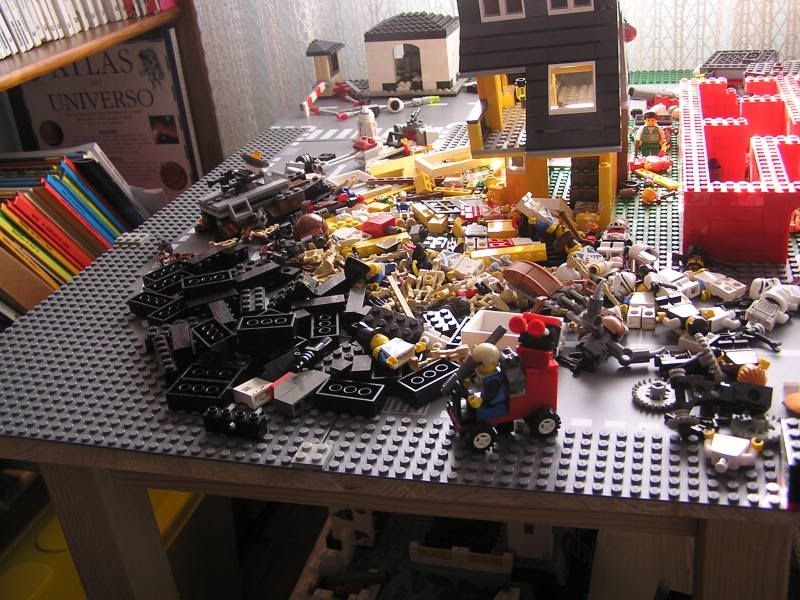 «No problem.»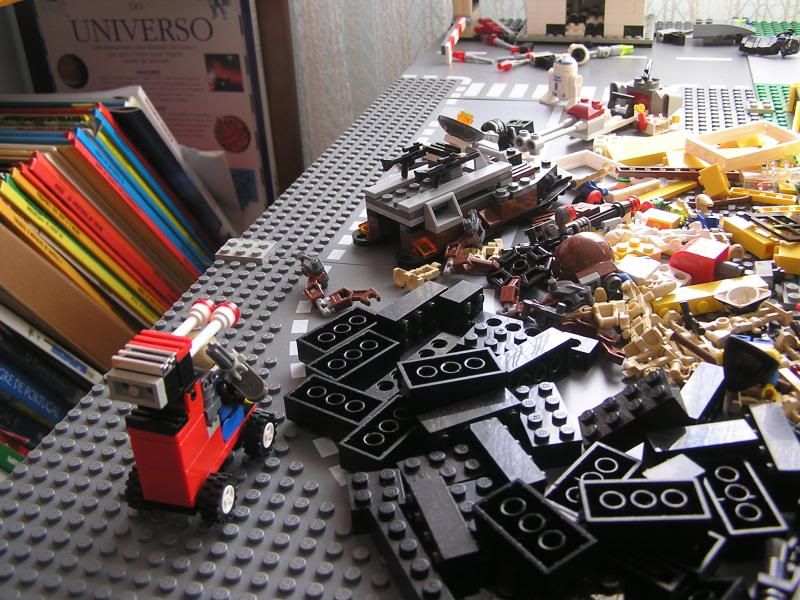 As he faces towards the direction of the border, the R2 unit beeps, but he is too far from anyone to hear him.
PWNT. Also, let me say that I was the first to use this expression on a Forum Battle, back in Project Persogoras.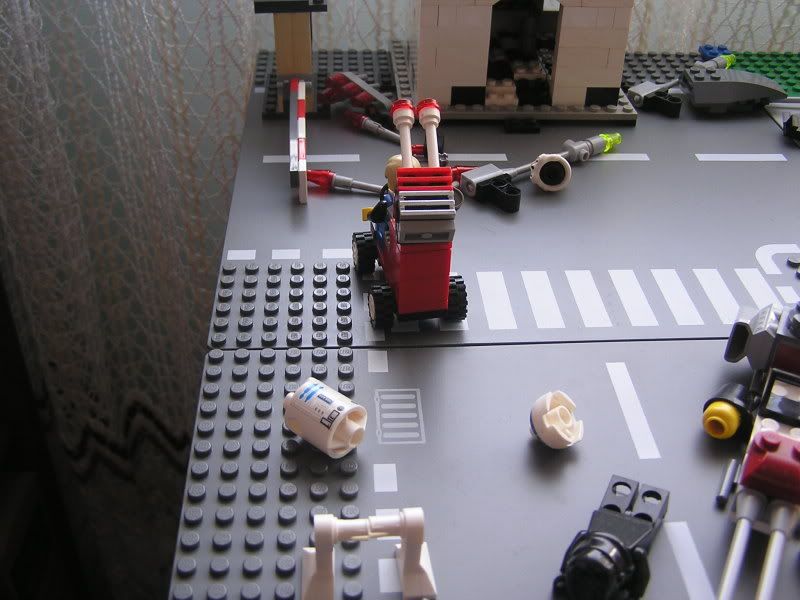 The border barrier is destroyed. Snake and the Mk.II leave the battlefield as
winners
. They were the Mistery Faction.
When all the others arrive at Southampton Ave, there is nobody there.
«...5, 4, 3, 2, 1, LAUNCH.»
«What is that?» asks Dr. Juliet (yes, the same from Persogoras)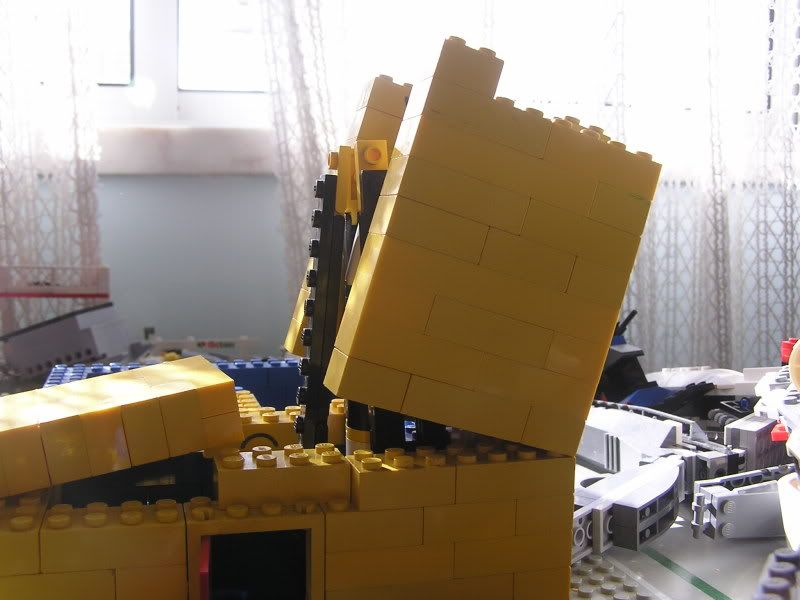 «It's a missile silo.» answers Ricardo.
Both silo walls are destroyed.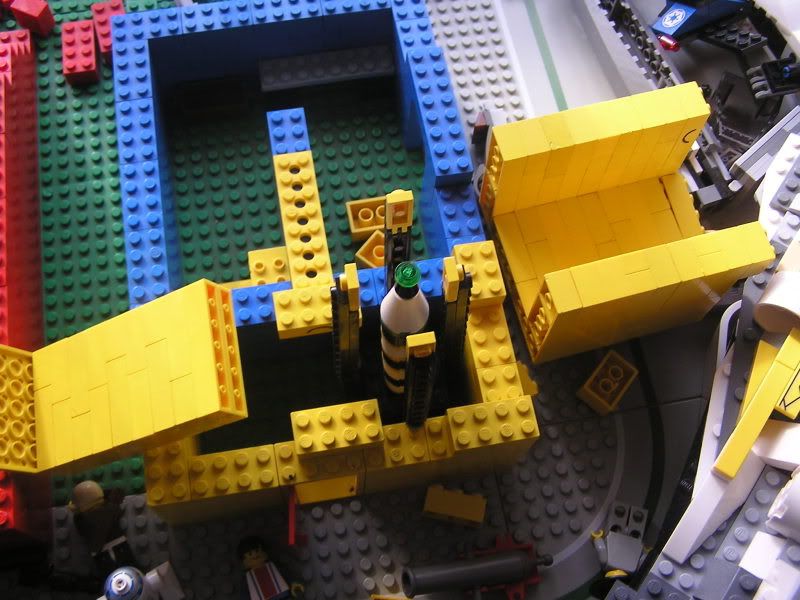 There goes the missile!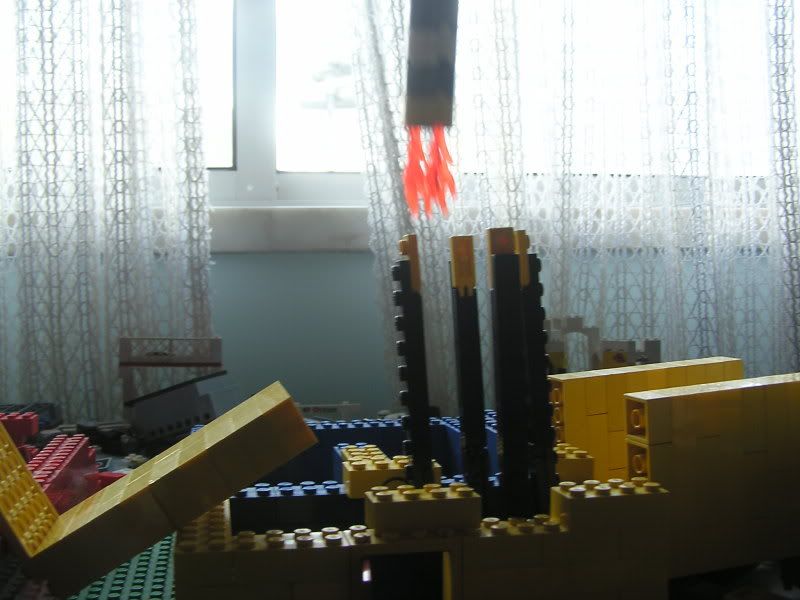 He flies, flies, flies, untill...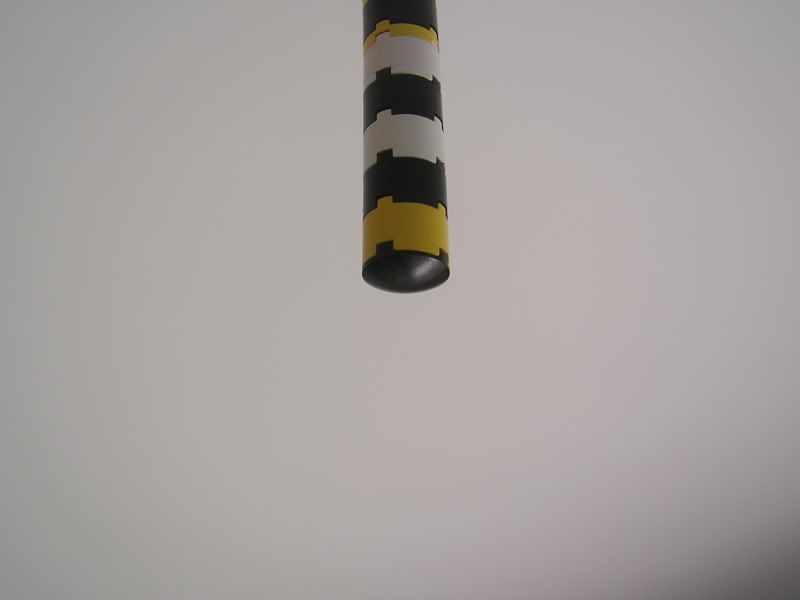 ...he faces the land.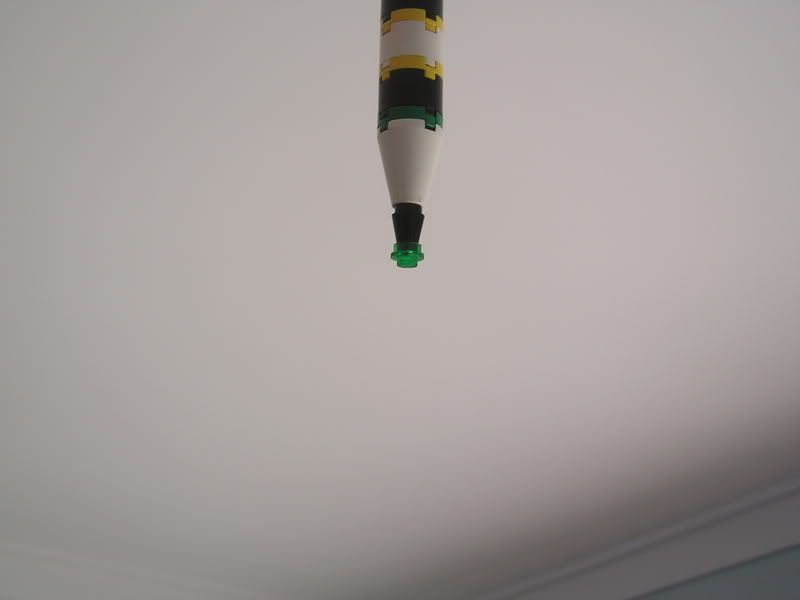 OH SHI-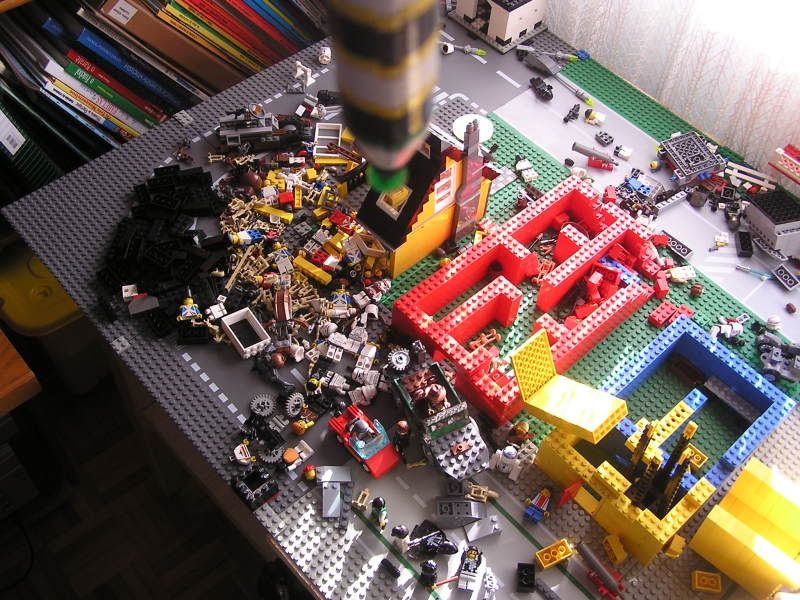 The End
Overviews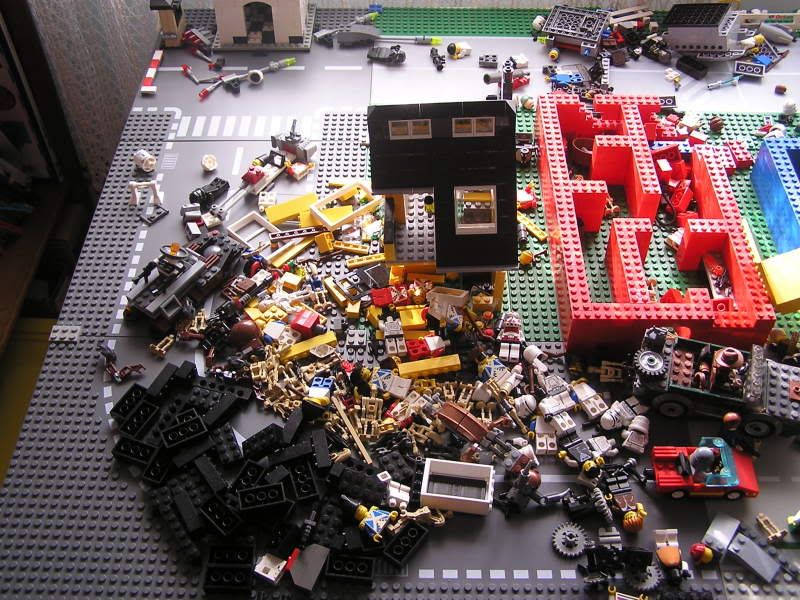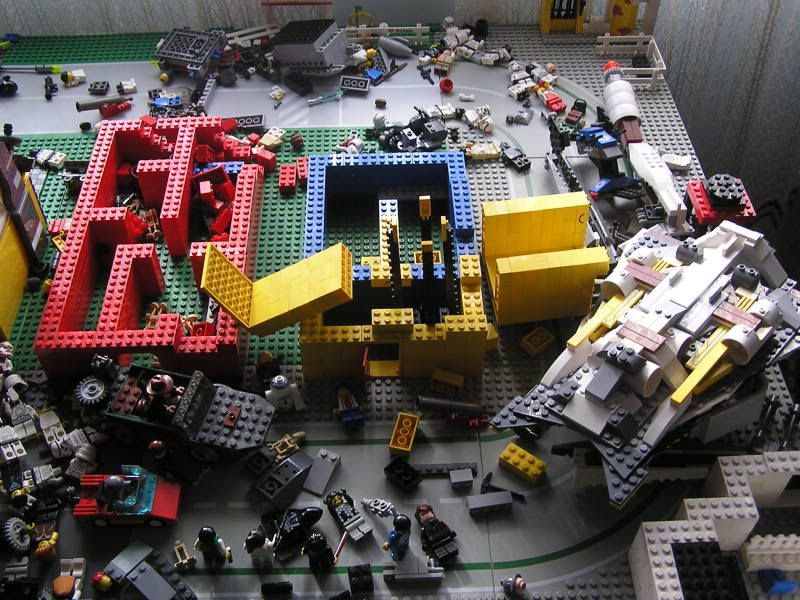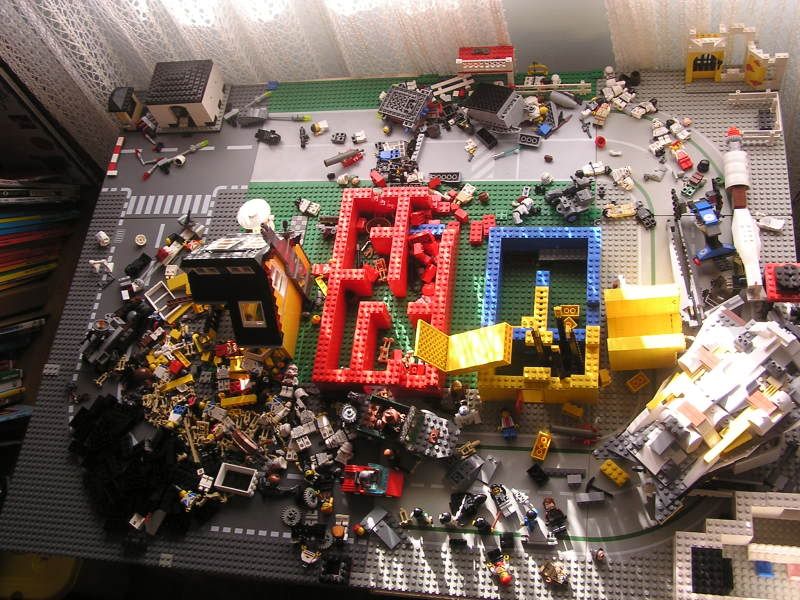 Thank you all participants and readers, this was a great 2 month online BrikWar, and congratulations once again

Theblackdog

, you have a spot reserved for next battle.
My thoughts on this battle:
-I guess it was, by far, the battle featuring most building destruction ever. I loved every second of it. It was great.