In a rushed and superbly lame way I have finished this battle in a way that does not do it justice and will most assuredly leave a bad taste of bitter resentment in the players mouths. Yaaaaaay! *sigh*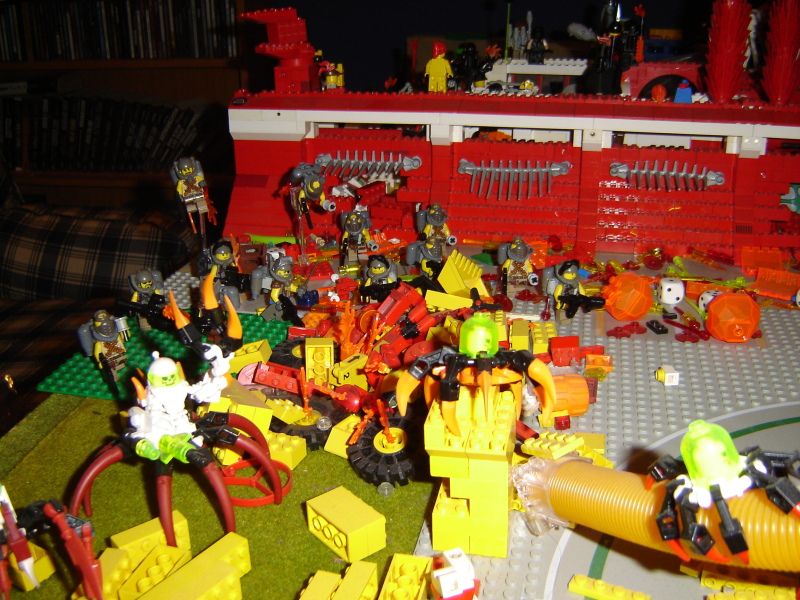 Immortal spy satellite that watch the planets surface for trouble are attracted to the battle and soon Immortal forces are dispatched to quell the disorder. Pathfinders swoop in behind the NecroTek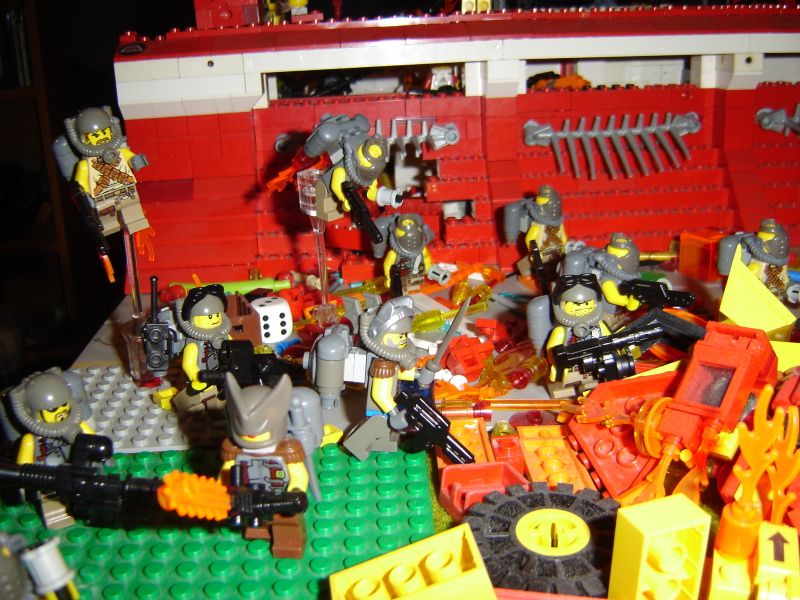 They quickly deploy for attack.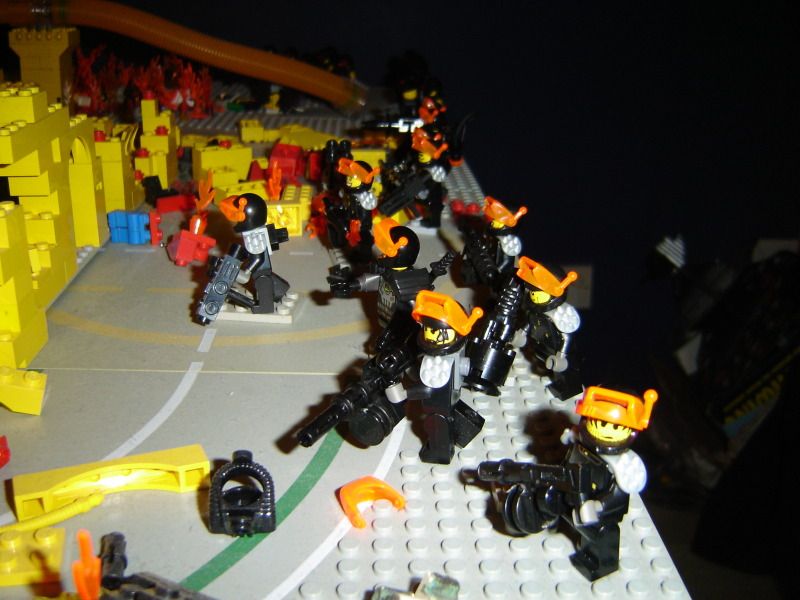 A second Immortal force of dismounted (er, I need to make their vehicles) Mechanized Infantry rush forward to support their beleaguered colleagues.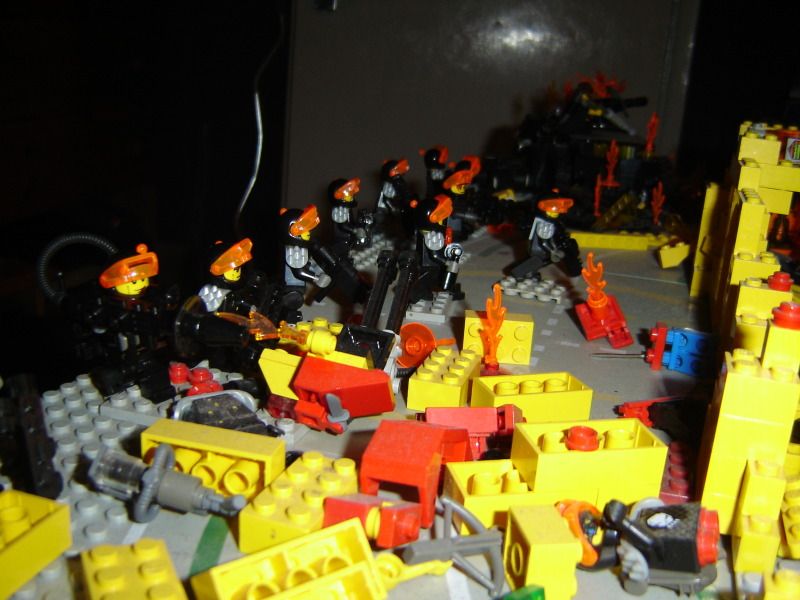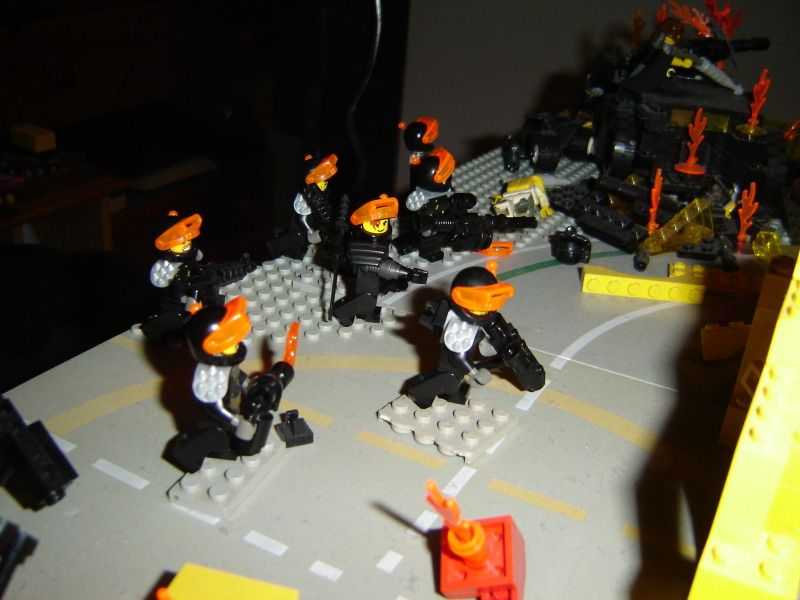 They have a fairly heavy amount of firepower, as you would expect for units pitched against armoured vehicles and tanks.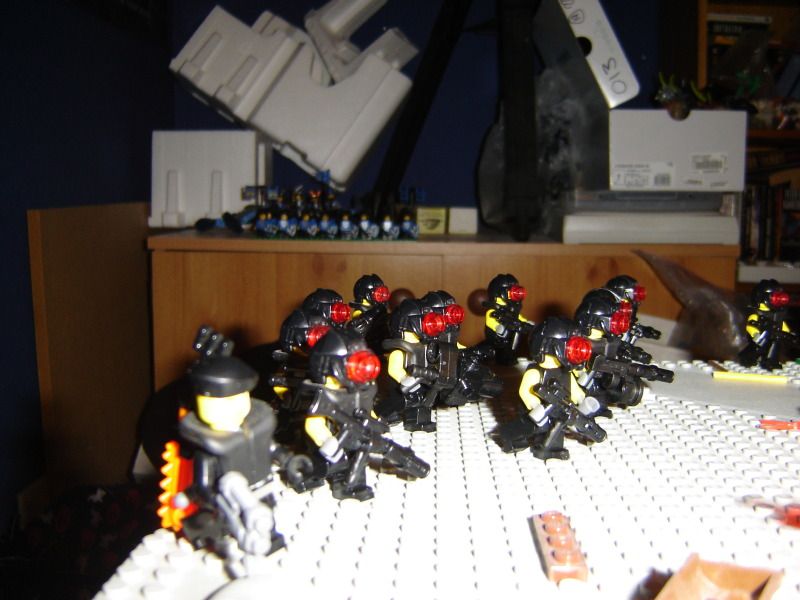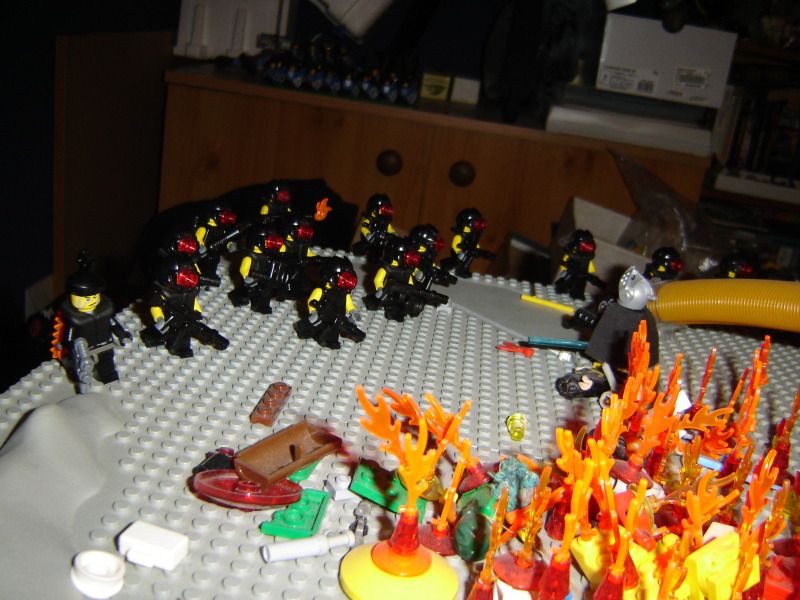 Even the Strikers, the recon unit of the regular army ground pounders make an appearance.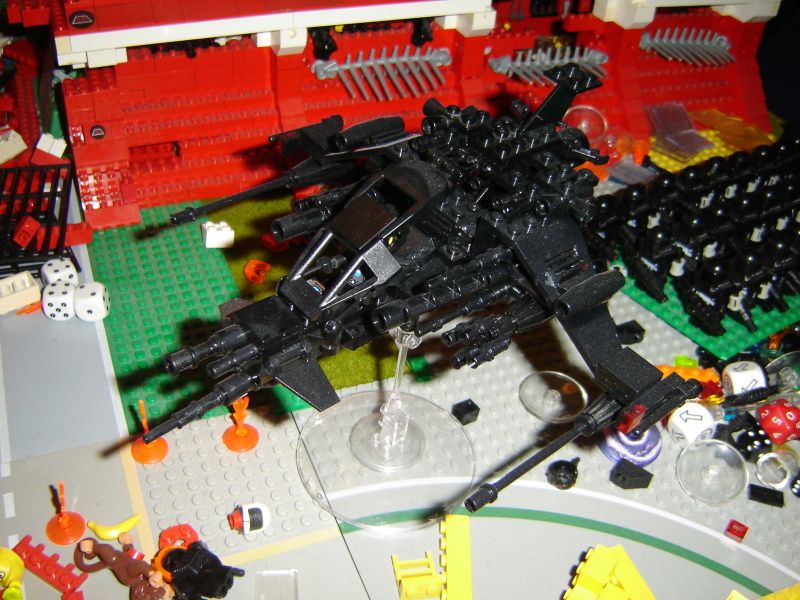 Like Vulchers stratospheric strike fighters roar by overhead.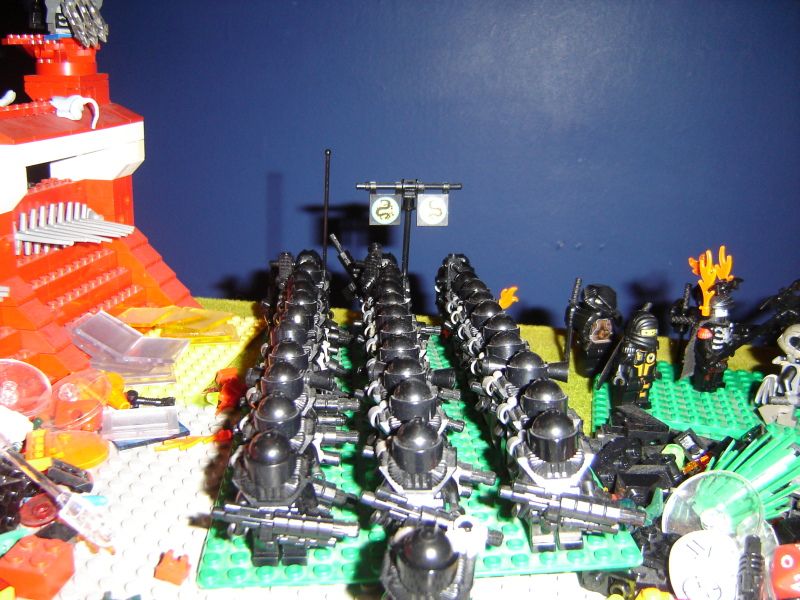 Maybe this is why the response is so overwhelming. Warhead takes to the field.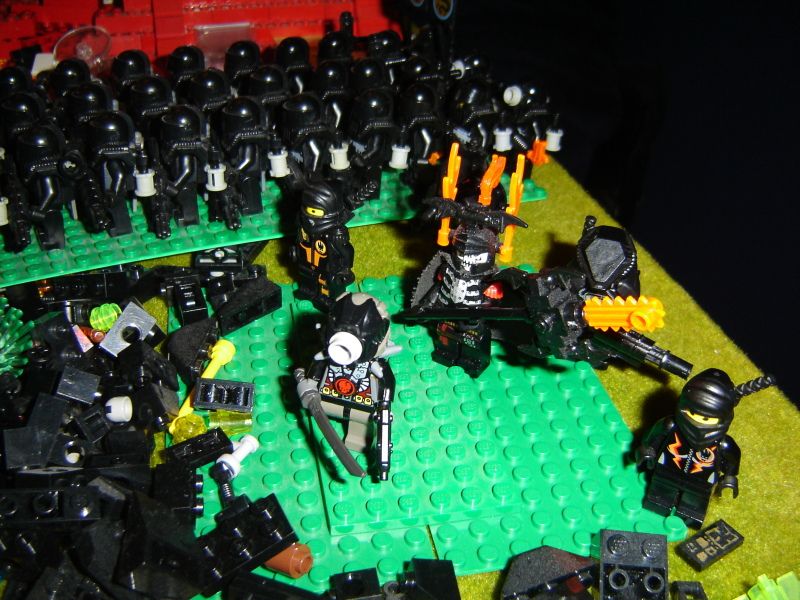 Accompanied by his own personal guard of Terrorkhan.
With no choice but to run the NecroTek speed off and are gunned down in a running battle of epic proportions never before, or on this occasion either, photographed. As the fury of almost battle and the stunned silence of disgruntled irritation settles into the psyche of the forum one overlooked event is reaching it's inevitable conclusion...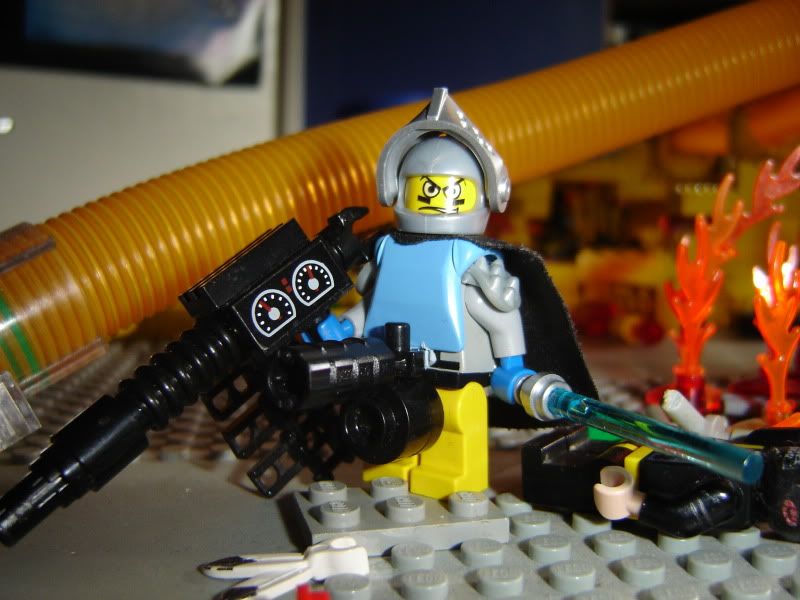 The ending is more than a semi naked Maniac can stand... Boomer lives up to his name in a dismal display of his unusual Immortal power.
*SOUNDS OF REALLY BIG EXPLOSION!!!*