Spoiler: Something dies in this turn.
Immortals
(Warhead)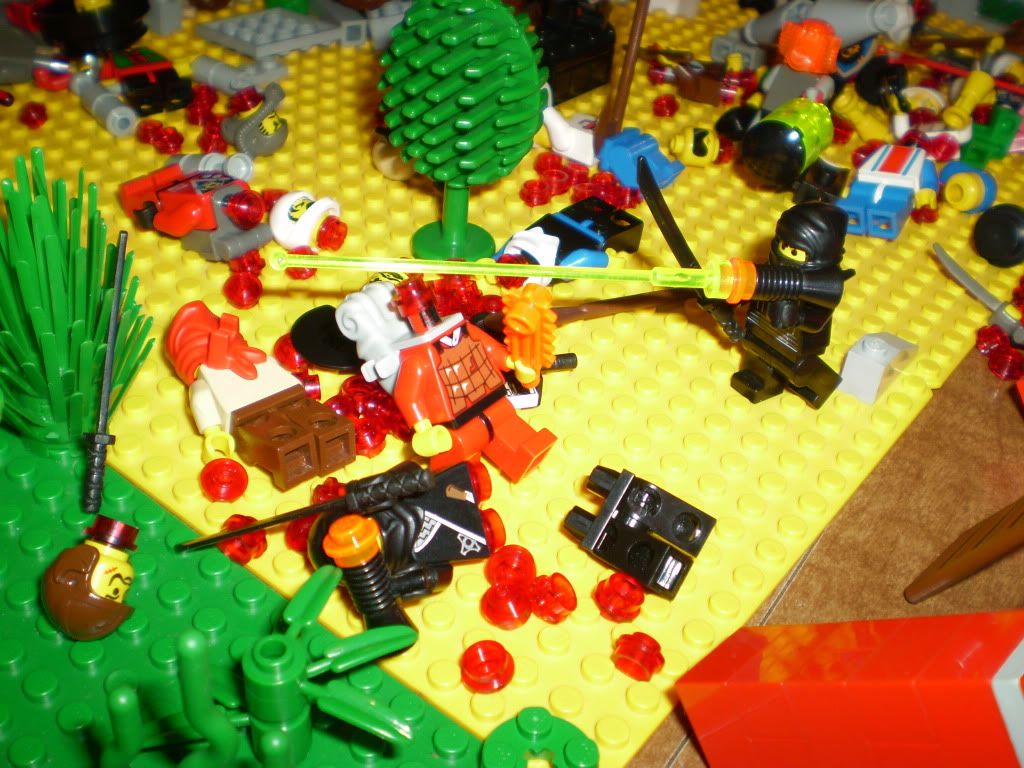 The remaining assassin blows away the Brag cosplayer.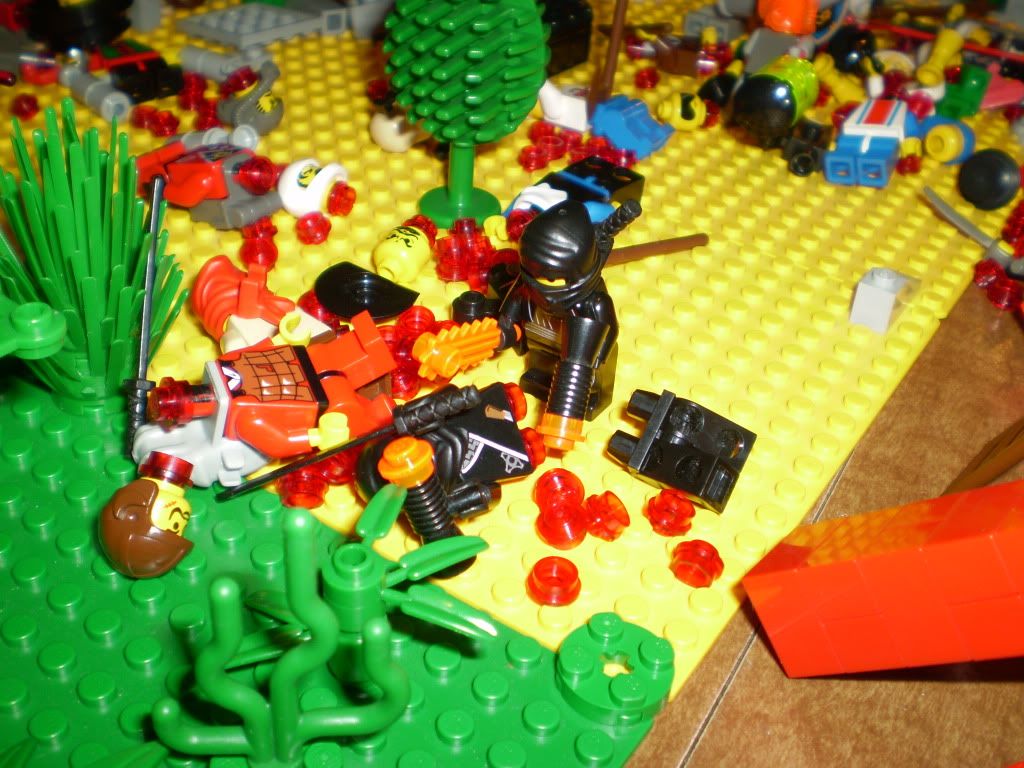 Then he swipes his
OTC
.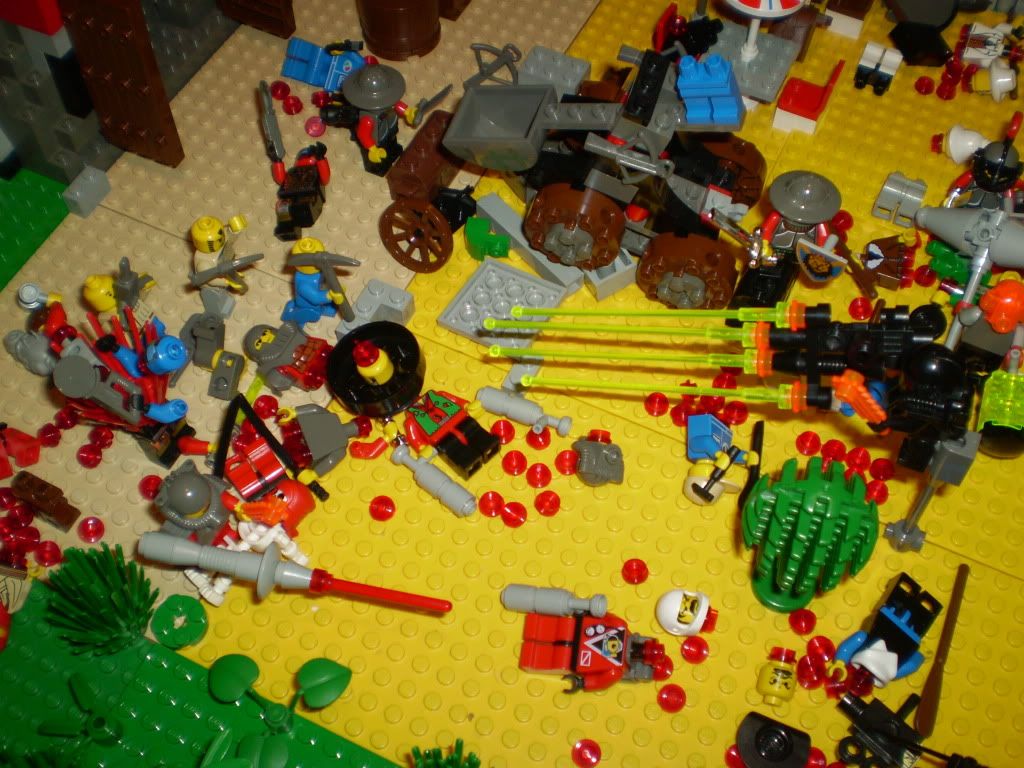 The Dakkakhan dakkas a Miner TO DEATH!
The other Terrorkhan
OTC
s the knight attacking SeizMech.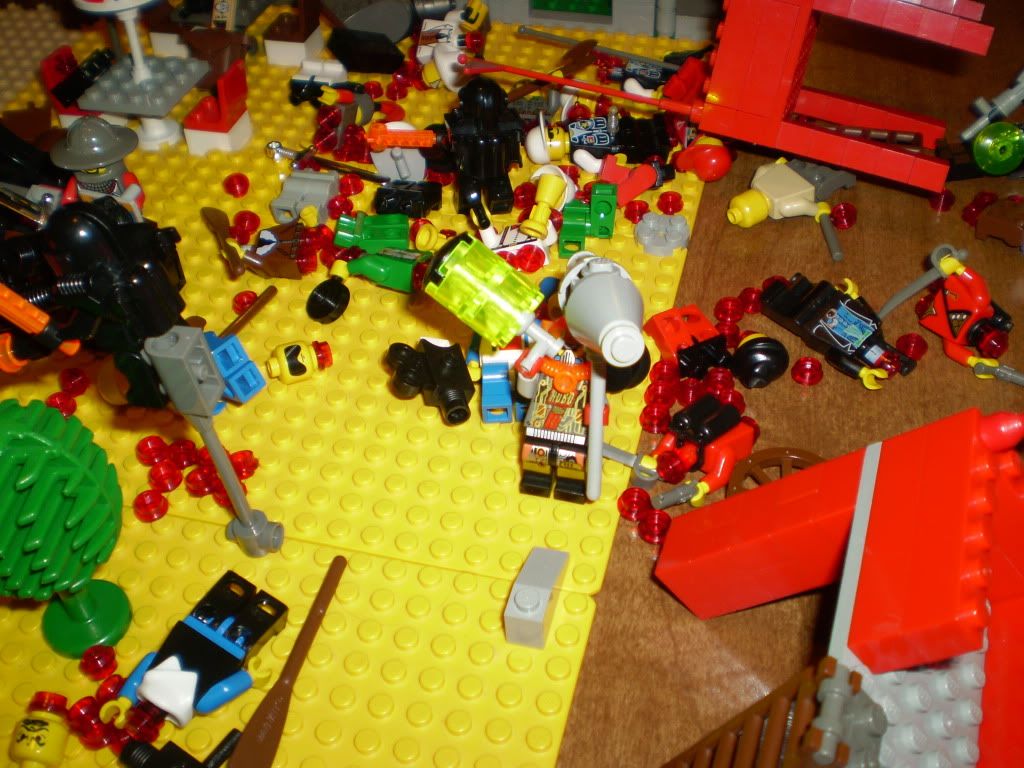 SeizMech decides that he is more interested in the Maniac Beer than Warhead's orders. He also starts to wander a bit.
Medieval Enthusiasts
(Bragallot)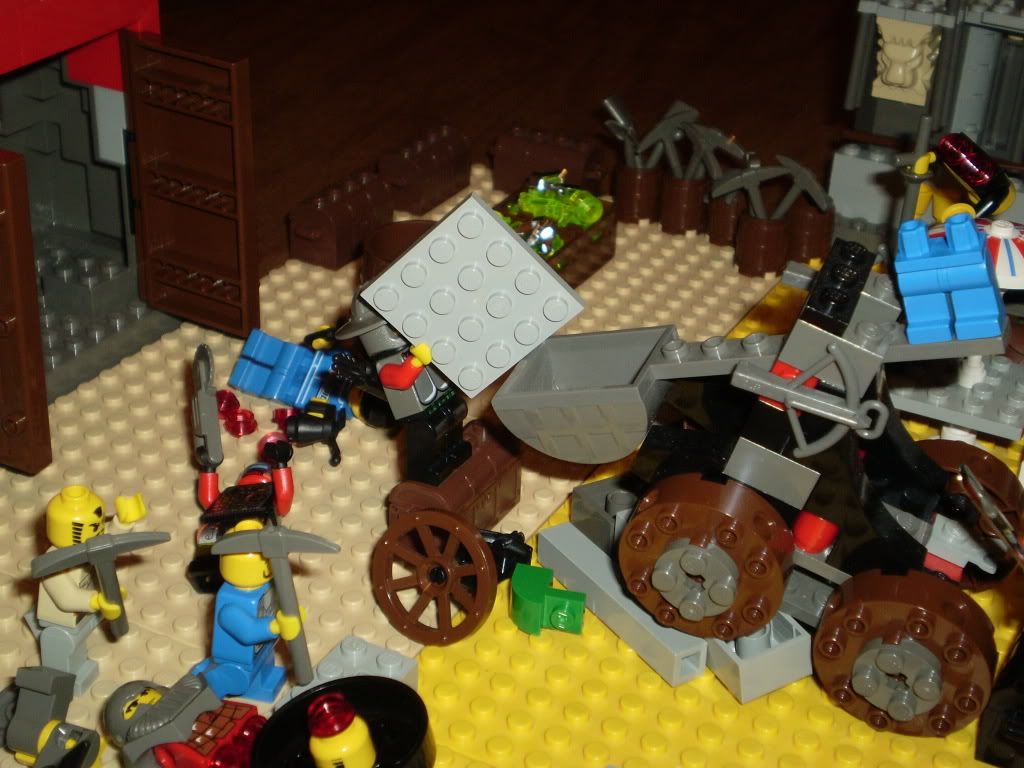 One knight loads the catapult...
...and the other one falls while trying to fire it.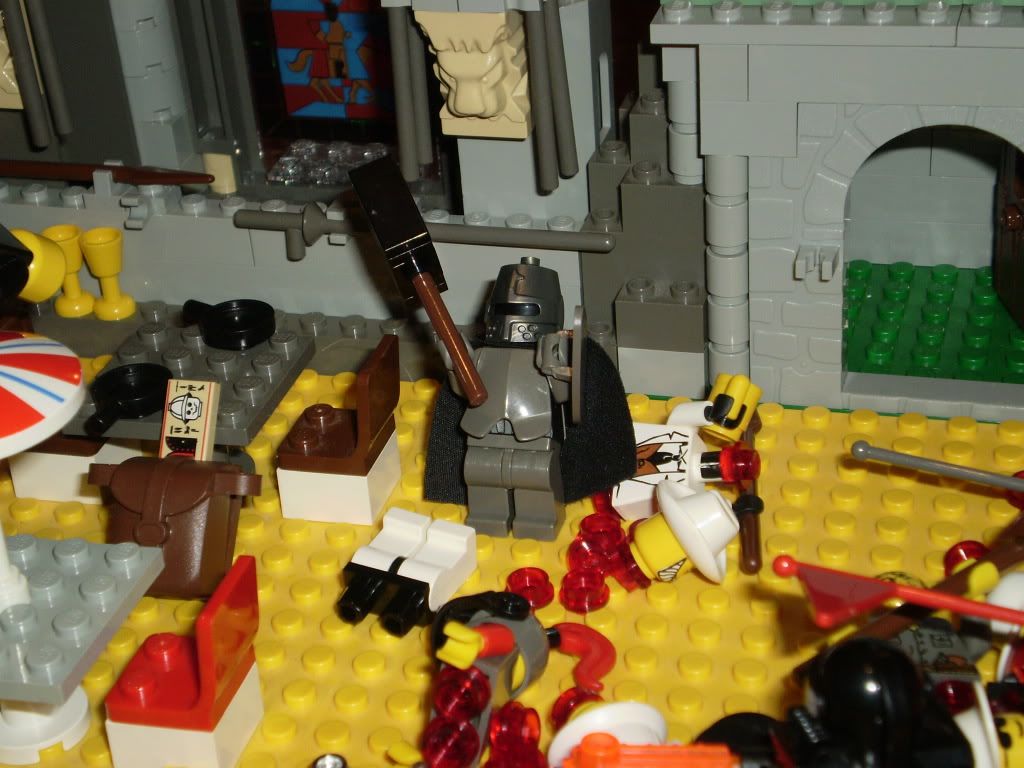 Hammerman calls upon the heavens!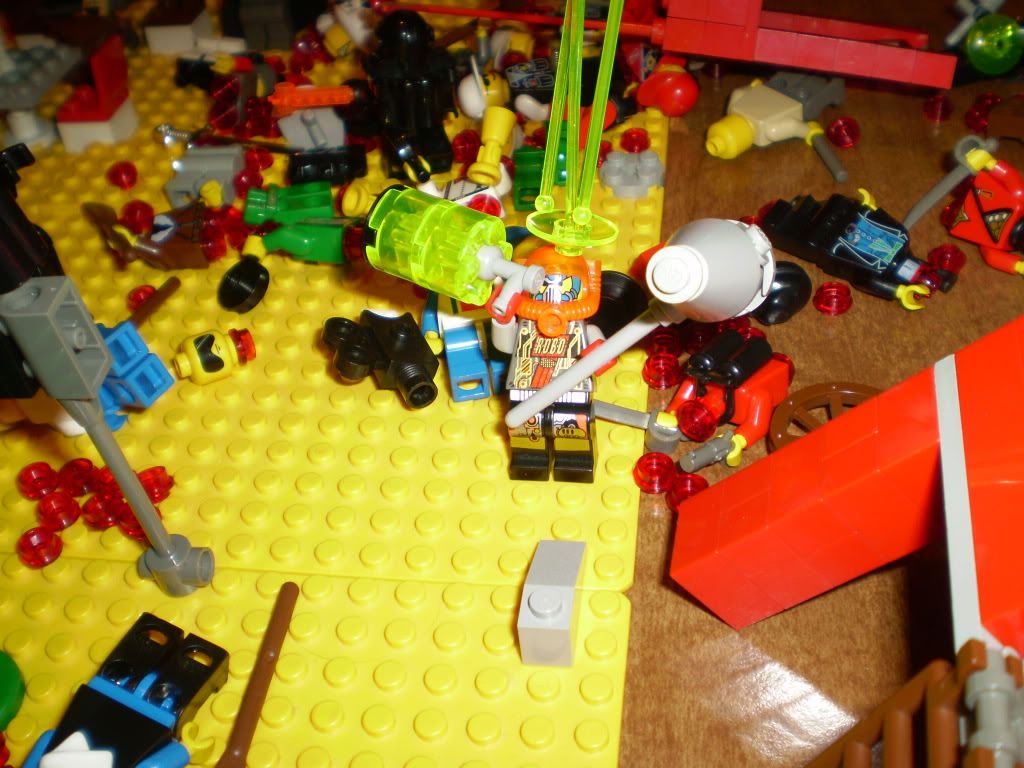 And a lightning bolt hits SeizMech, dealing him one wound.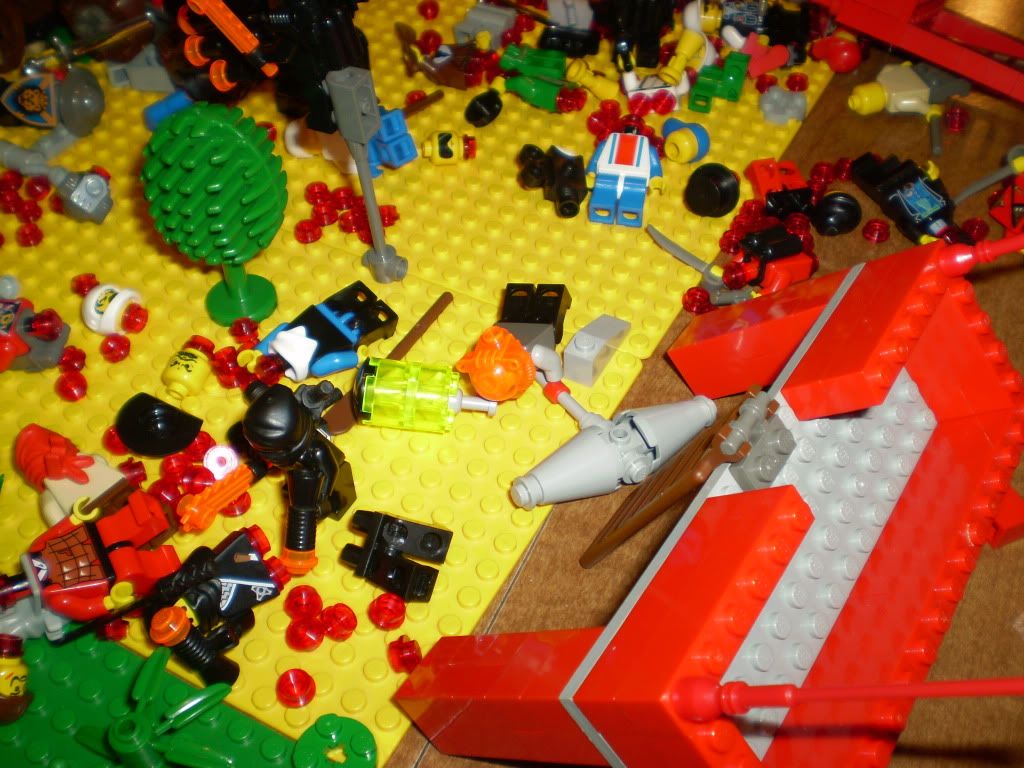 SeizMech also gets disrupted.
Scythians
(Killer Karetsu)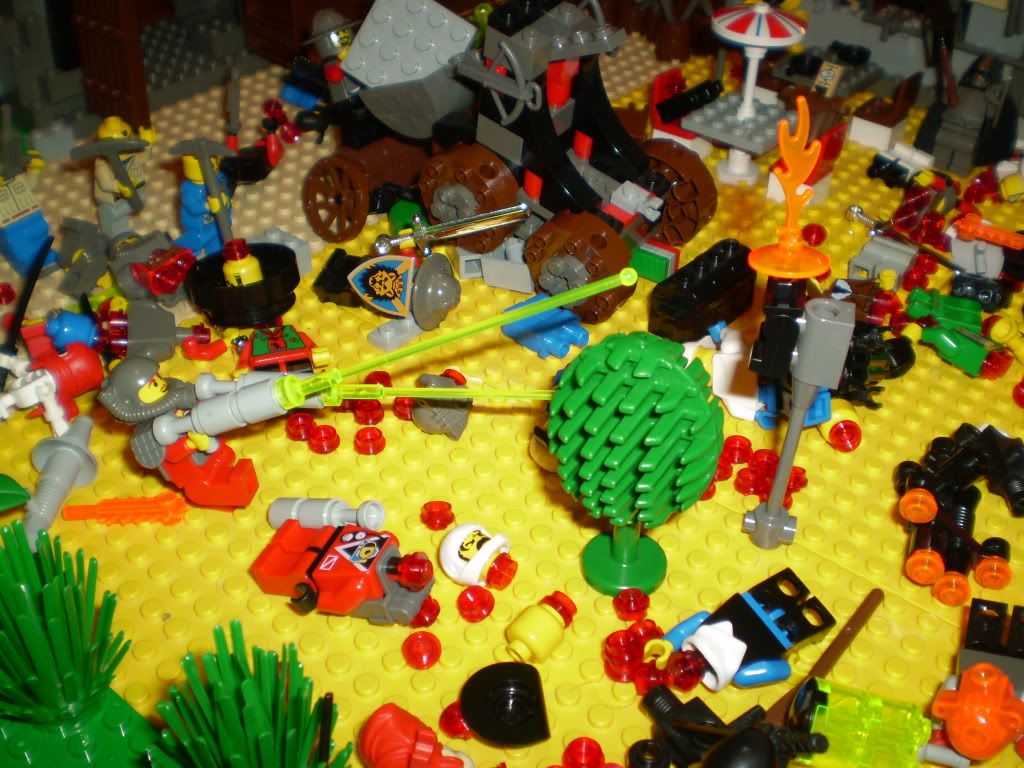 The Scythian heavy ditches his useless weapons and picks up two standard issue Scythian rifles. They prove to be much more effective, taking out the Dakkakhan.
Miners
(Robot Monkey)
Foreman: Goddamn hooligans... *grumble grumble* ...now where is my spare key? Ah, here it is.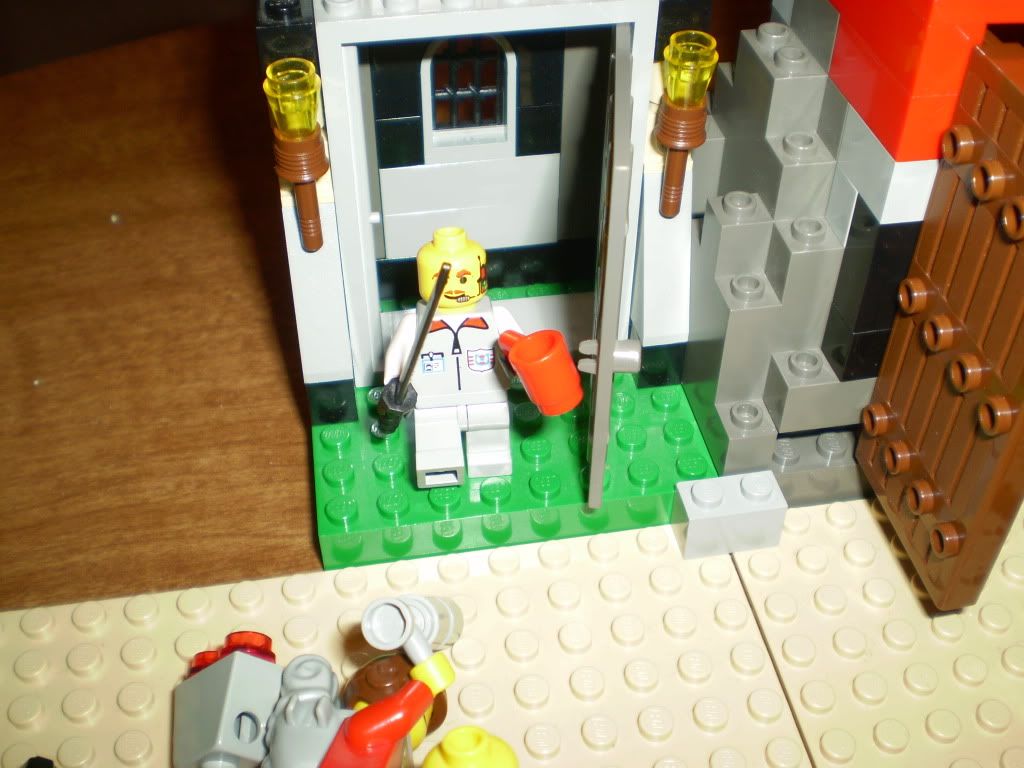 Foreman: Now to get some more coffee.
Foreman: Coffee coffee coffee coffee...
Robot Monkey wrote:have the miners attack the ruffians.
Miners: Fight the Ruffians!!! AAARRRRRGGGGGHHHHHH!!!
Zupponn Mining Co.
(Theblackdog)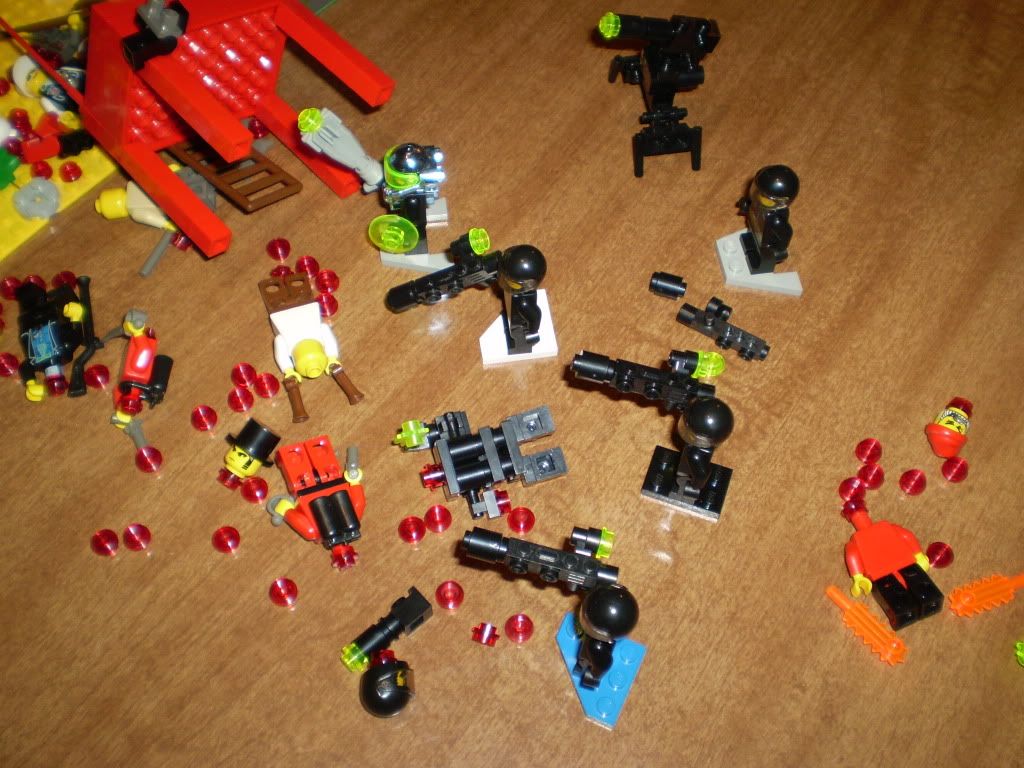 The ZMC troops get up.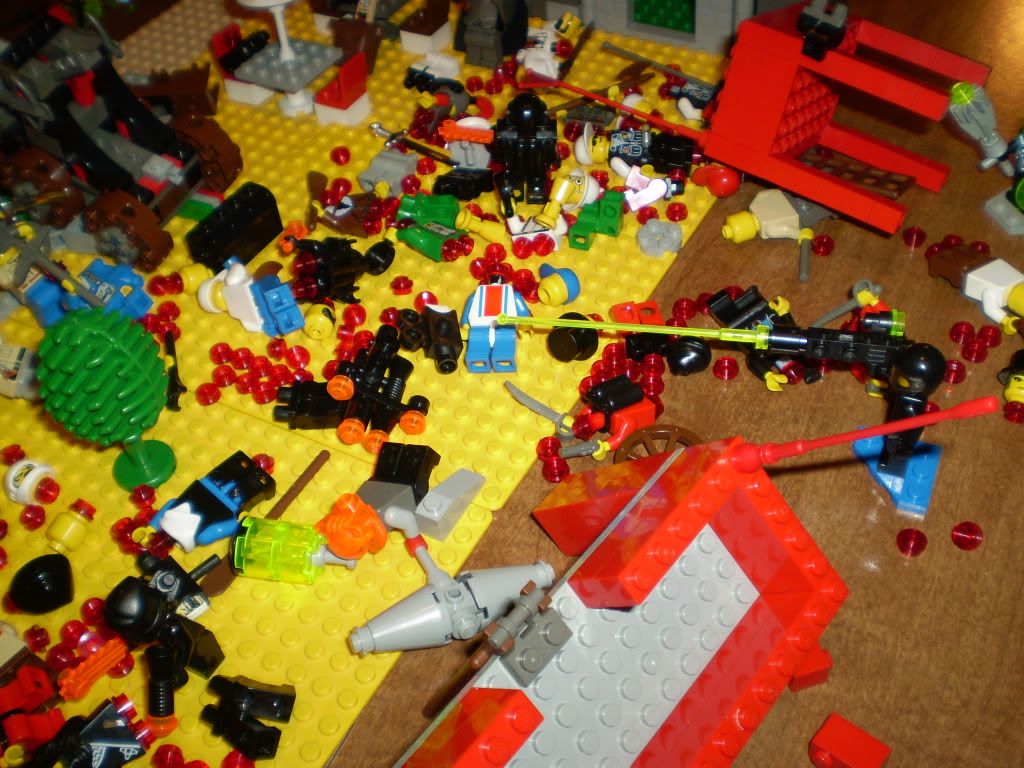 One merc headshots the lead Miner.
Another merc moves up, but trips and falls on his face.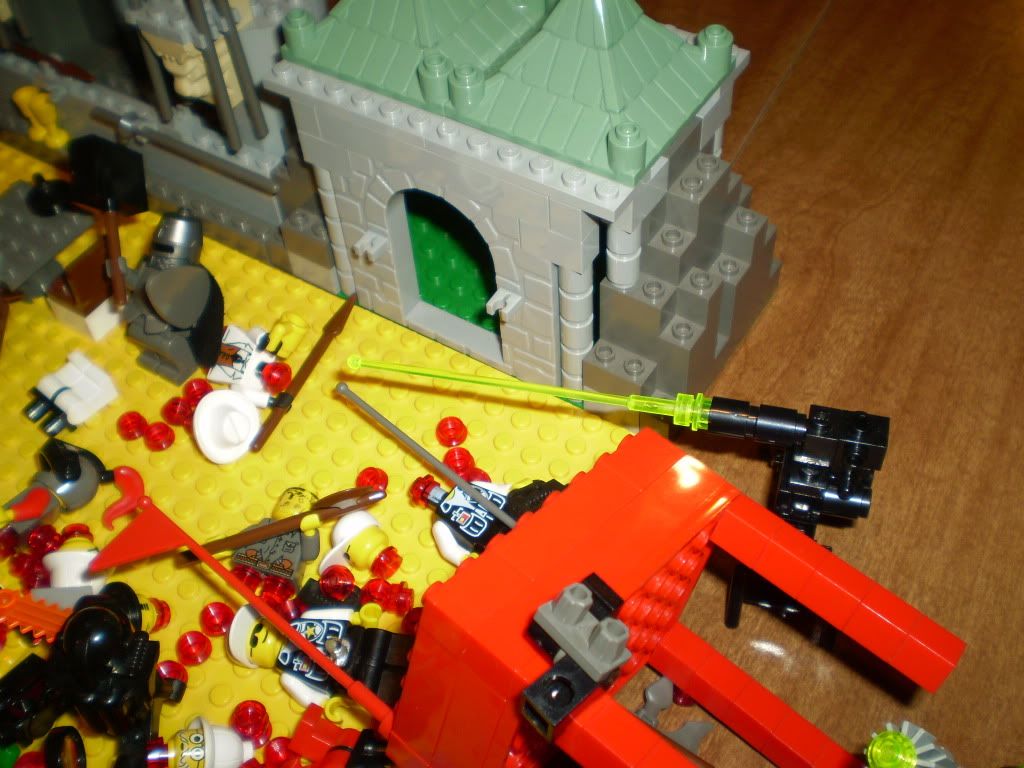 The robot takes a shot at Hammerman, but misses.
The unarmed ZMC trooper picks up some new weapons and another moves up too.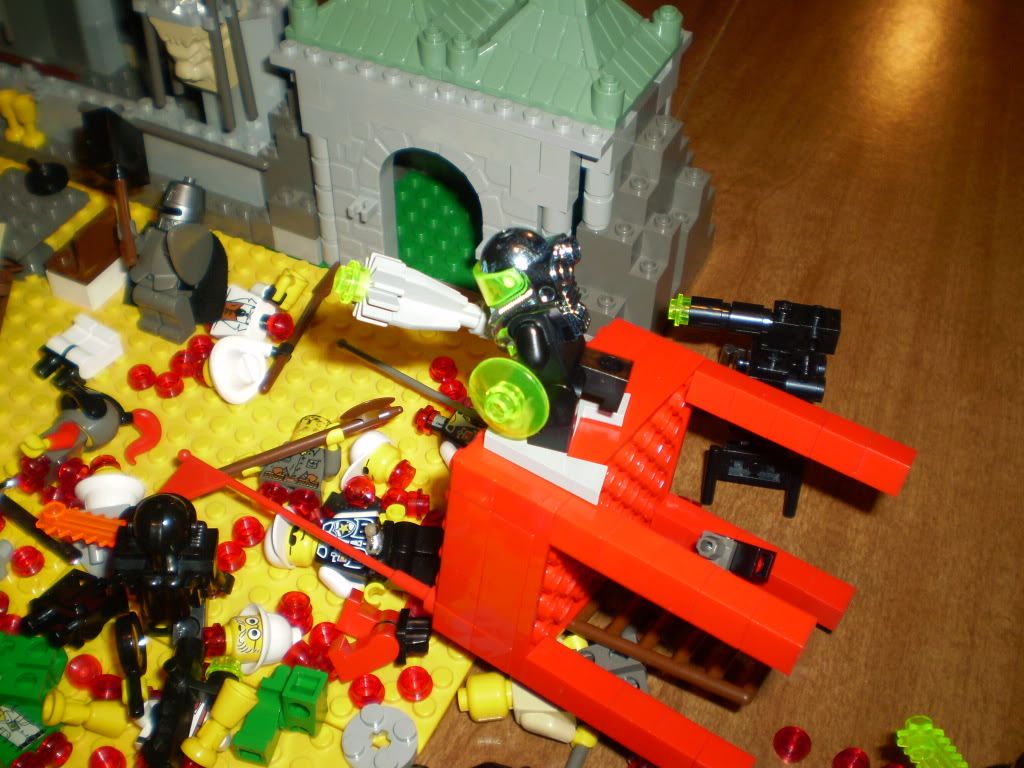 Zupponn jumps up on the downed tower...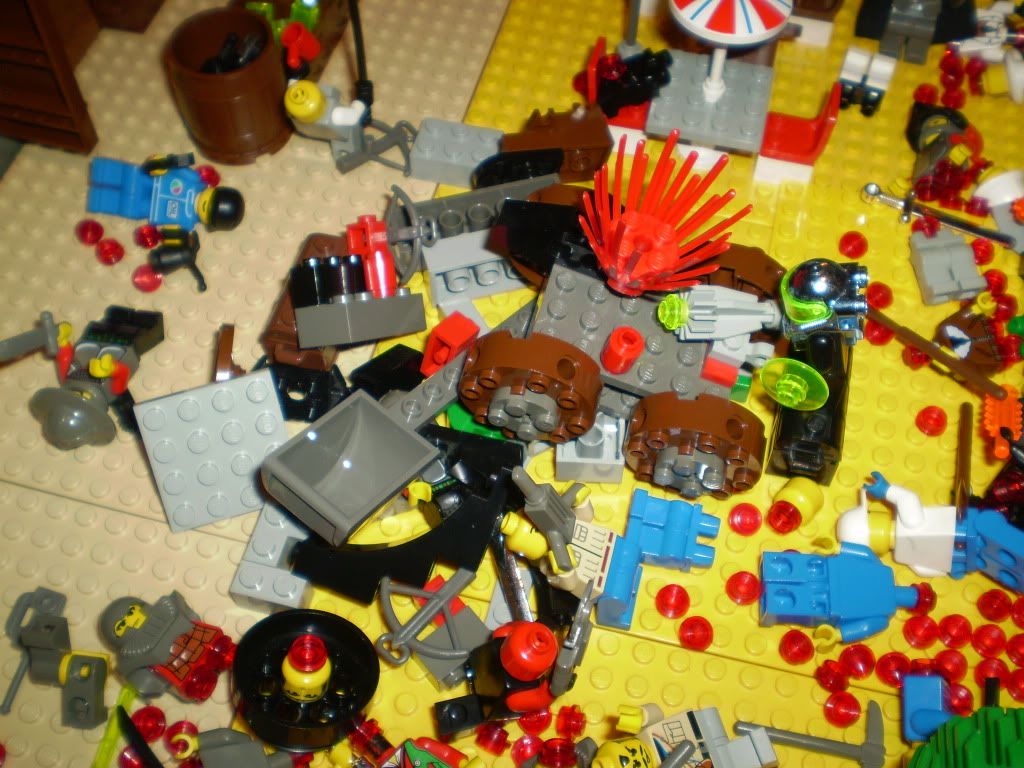 ...and smashes the catapult, also killing the disrupted knight in the rubble and disrupting the non-disrupted knight.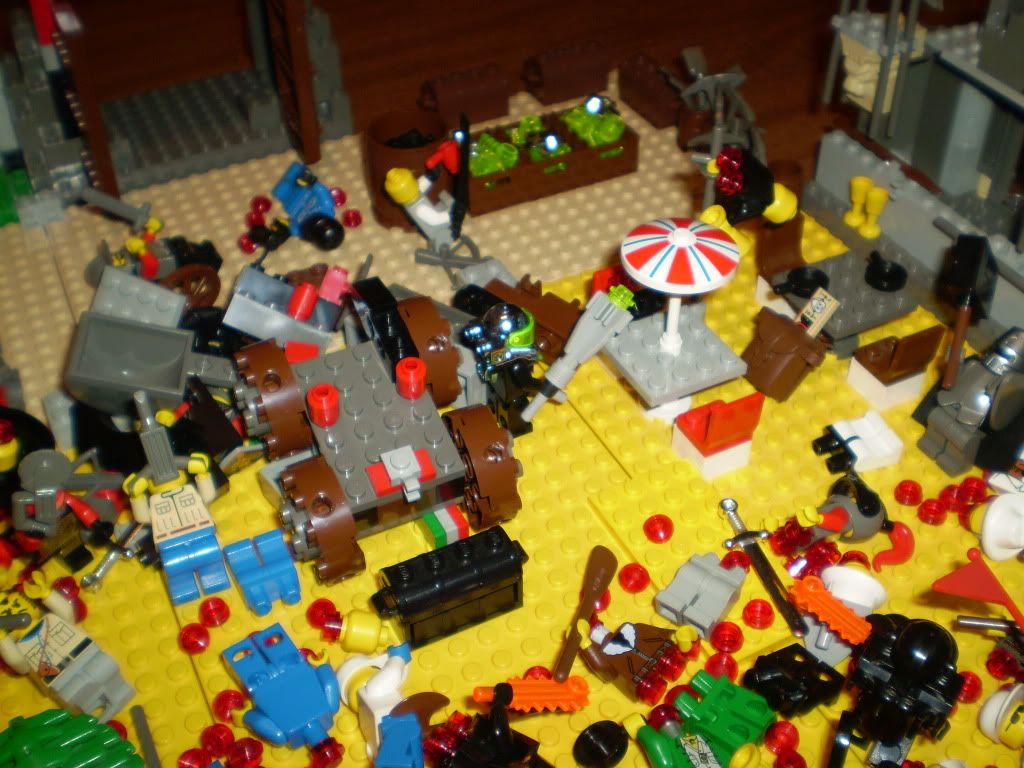 Zupponn then takes cover.
Overviews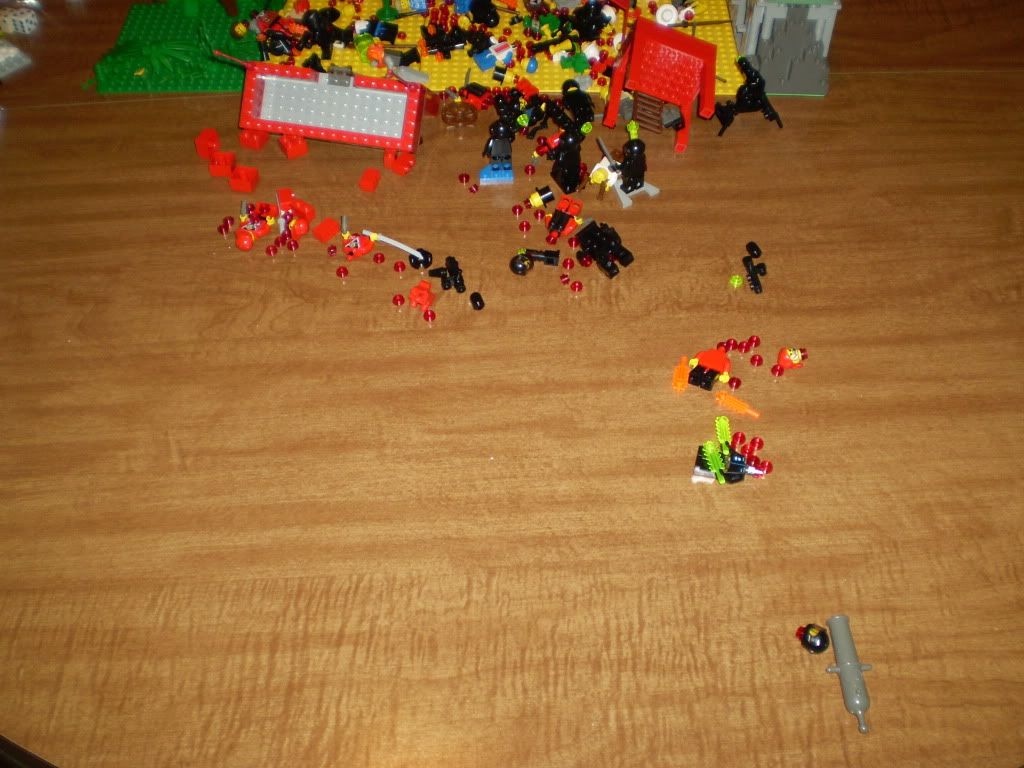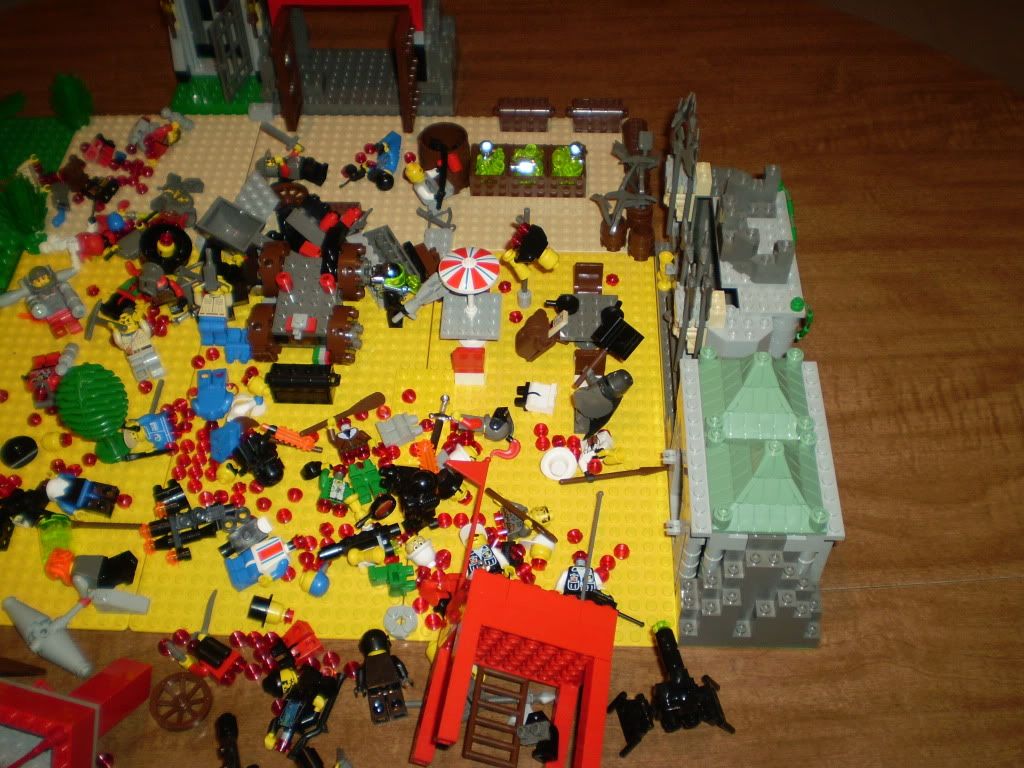 Kill chart:
Zupponn Mining Co. (Theblackdog)
Kills:8
Deaths:2
Immortals (Warhead)
Kills:11
Deaths:2
Scythians (Killer Karetsu)
Kills:6
Deaths:12
Miners (Robot Monkey)
Kills:1
Deaths:2
Civilians (NapalmKing)
Kills:1
Deaths:11
Farce Using Ninjas (Pwnerade)
Kills:4
Deaths:4
Ruffians (Silverdream)
Kills:4
Deaths:4
Medieval Enthusiests (Bragallot)
Kills:4
Deaths:2
SEND IN ORDERS FOR TURN 6!