http://www.brikwars.com/forums/viewtopic.php?t=8017
Round 3
Earth Dragon
- Killer_Karetsu
ROAR
CHOMP The mage lives, barely.
Cassandra
- enders_shadow
Cassandra grumbled as her spell once again fumbled.
She demolished the bodyguard's head in anger,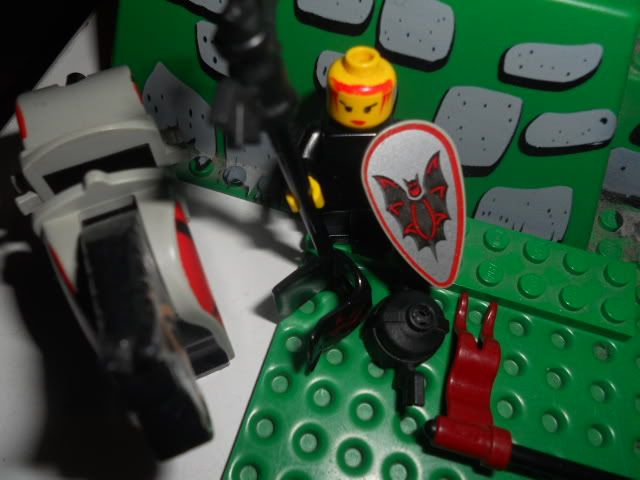 then ran and collected her armour.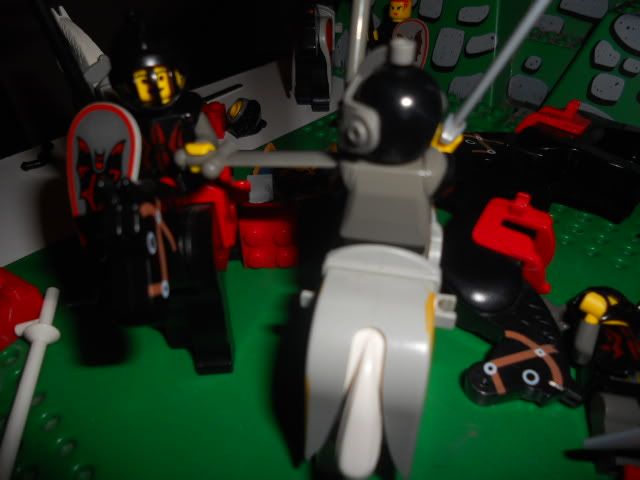 The knight's sword bit into Cales' armour,
who then struck him down!
Sargus
- heavyfishcannon
Sargus pushed one of the ballistas towards the blue titan but since he was out of range waited, for now...
Cales
- Ross_Varn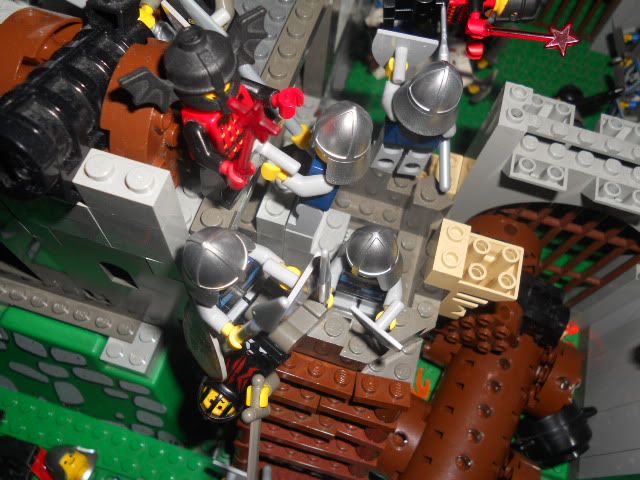 Abandoning the ram to burn the gate, the guardsmen swarmed up the ladder, butchering a mage and a knight and locking another in combat.
The others followed soon after.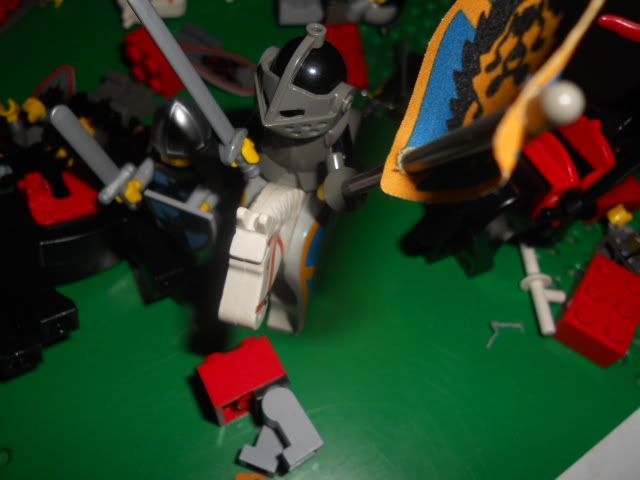 Except one who stayed at Cales' side for the clash with Cassandra.
Meanwhile fire and water had cancelled each other out.
(More soon)