The Siege of Starkeep (Round 4)
Posted:
Tue Oct 11, 2011 3:09 am
http://www.brikwars.com/forums/viewtopic.php?t=8094
Round 4
Zahru
- Zahru II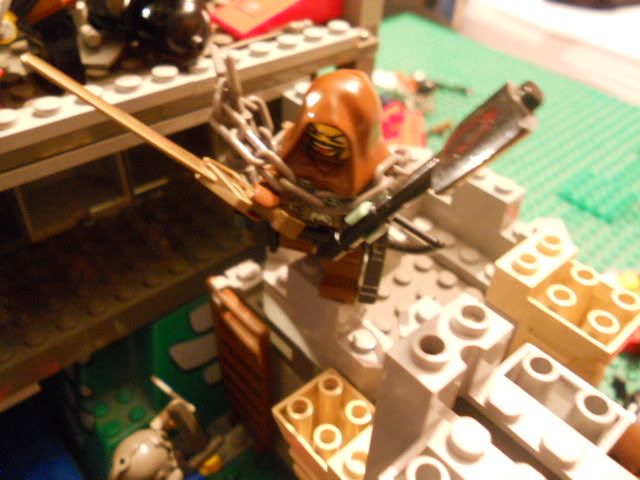 "I better hope you're ready!"
Zahru leapt down, his axe striking into a knight's shield.
Three knights closed in around him and together managed to make Zahru bleed (2 HP remain).
Zahru's broadsword clashed against the nearest man's armour twice in succession, once in reaction, but it held.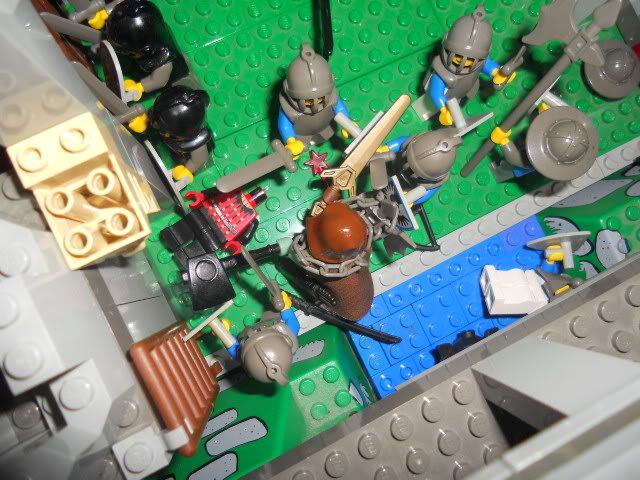 Seeing this was going nowhere, Zahru reverse gripped his axe and spun violently...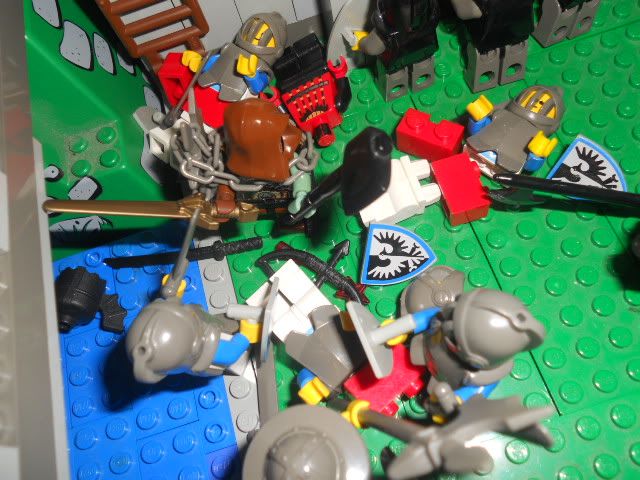 For once rolls were good, and three knights were splattered to the sides.
Two more knights attacked, but they must've been nervous, because their attacks were feeble and clumsy.
In reaction, Zahru kindly struck one of them dead and knocked him into the water.
Cassandra
- enders_shadow
Cassandra shadow jumped, her armour appearing on her body again, and slashed Sargus in the neck, but her weapon didn't break the titan's armour.
Cales
- Ross_Varn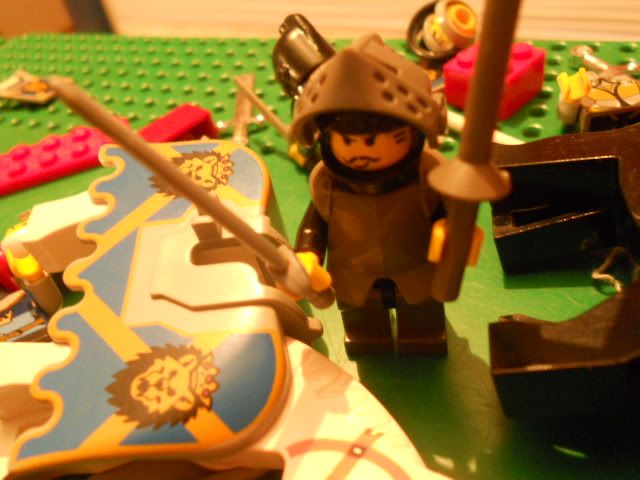 "Your mother was a hamster and your father smelt of eldiberry!"
"Stupid little marshal." (Cassandra gets +1 bonus skill and damage next time she attacks Cales)
The men put the ladder back up.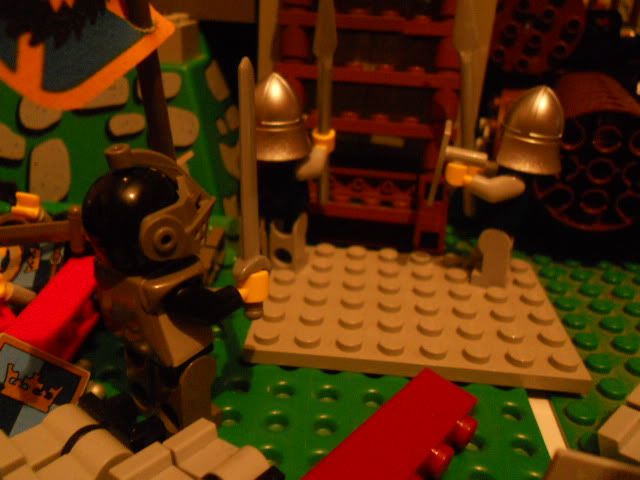 "Hold fast men! I'll be with you soon!"
Some of the men climbed down into the courtyard, and a massive fight broke out, so far without casualties.
Earth Dragon
- Killer_Karetsu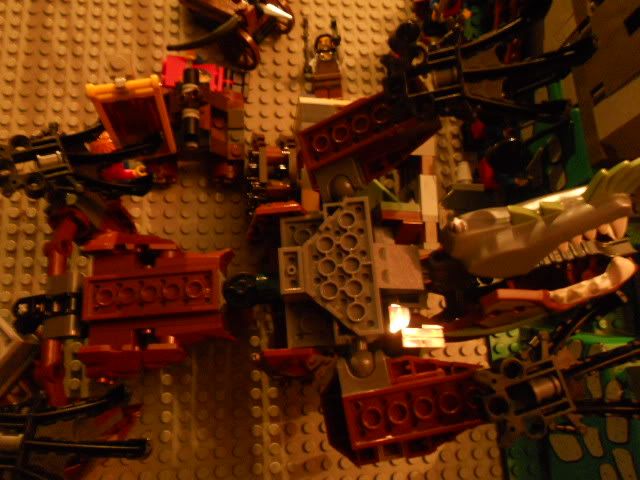 The dragon rolls over, trying to crush Haldon, but finds itself unable to get up!
Brockram
- FISH!!!
Brockram rode the horses over to the dragon and called out.
"
I
, Brockram,
First Marshal
of Kerrat, offer you these horses."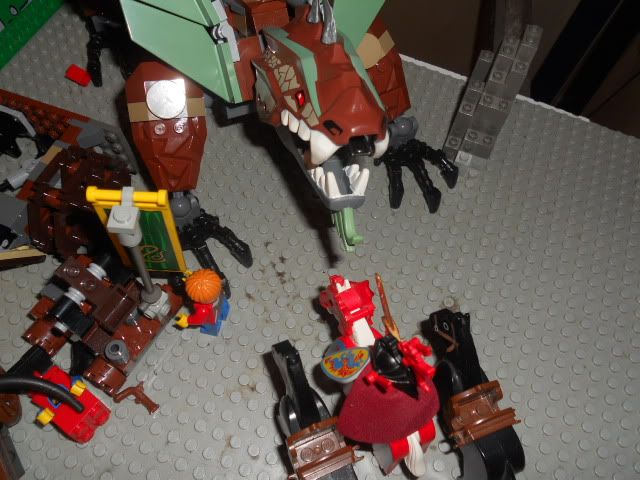 ROAR?
*chomp* The Earth Dragon greedily wolfed down the horses.
"Ah, you have some good teeth, you will make a worthy companion for the
First Marshal
."
"Wait a minute..."
"Good sir, you mean to take this dragon away from here? You have my gratitude, I shall work for you from now on! It looks like the ground beneath my feet is going to be a little too hot here for a while anyway."
"Haldon the smith are you? Good! Your craftsmanship should be worthy of the First Marshal." (new unit earned: Haldon the smith. He's a hero with 2 hand weapons and magical smithing ability as well as random magical ability to manipulate all kinds of metal)
The dragon has a
new objective:
get Brockram safely across and off the map, and survive, of course.