Ezra
- Bragallot
The necrolytes' summoning is furthermore successful. The bodies of the dead are slowly pulled together by a dark force; such force that is strong enough...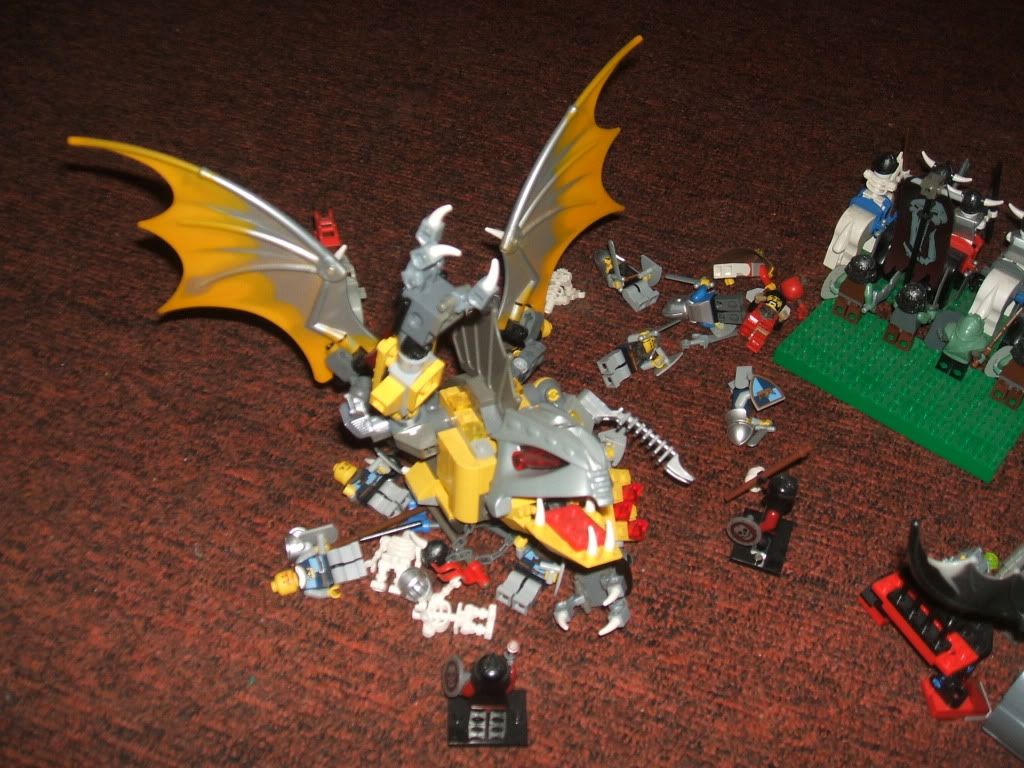 ... to break through reality and...
... fully materialize!
Ezra ditches his corpse-throne and hops on the newly-arrived demon, who uses it's eldritch magik successfully.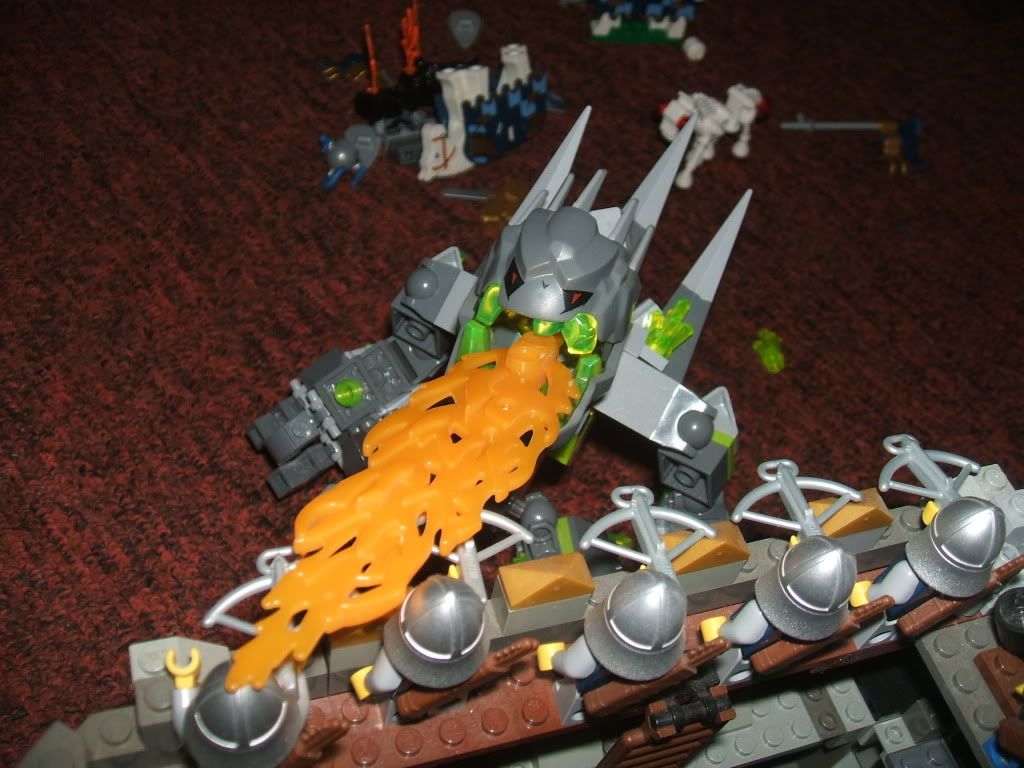 The dark incantations raise the recently dead Infernus, and drive out all the remaining fiery energy out of it, which scorch 2 crossbowmen.
The dark horde advances; CG regains 1 hp from corpse eating; the Doom Wailer is pushed closer yet it's still out of range. 2 plague zombies die from crossbow fire.
The Destroyer
- Silverdream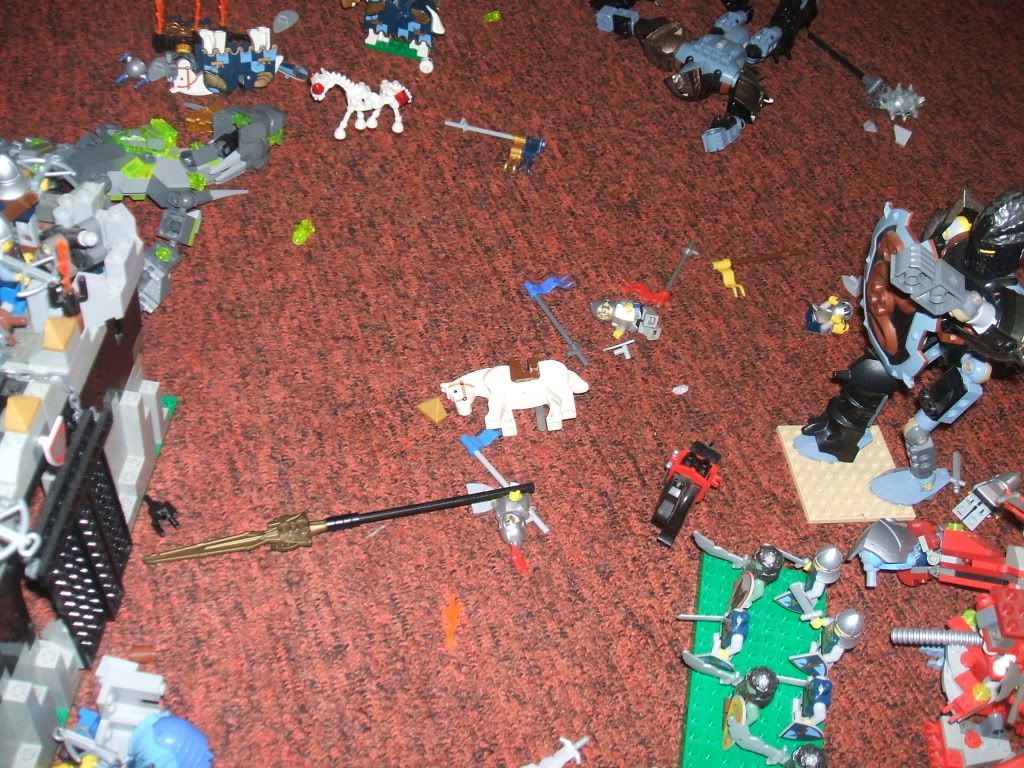 The titan attempts to use his spear as a way to break the gates, but eventually fails.
Destroyer: 'Come to me mortal.
Crossbowman: 'What the...'
Crossbowman: AIIEEE!
The Destroyer's lure feat was successful, and he beheaded his victim.
Which lead him falling back to the ground.
The Destroyer: 'What's so funny?'
Ursa Hold Defenders
- Ham701(if he'd sent orders)
More crossbowmen would move into firing range but the first one fails on the terrain check and the floor collapses under him.
He falls down; survives the fall but he's now distrupted.
Workers anxiously move to the gate, ready to mend it as soon as it gets hit by the attackers. Two workers try to improve the damaged wall, but both skillfail which leads to them losing their tools.
The rest of the defenders attack the attackers, and kill 2 more.
Overwatch: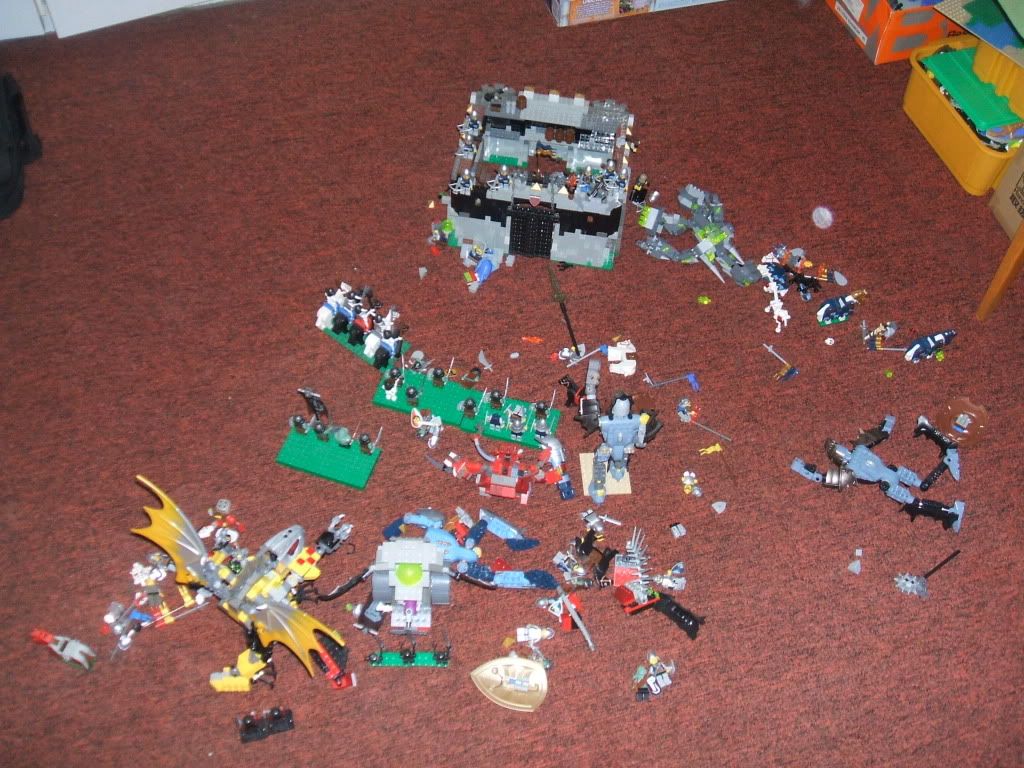 Kill Chart:
Ham701 - 25
Bragallot - 29
Killer Karetsu - 0
Silverdream - 6(+3 horse)
BFenix - 1
heavyfishcannon - 0
Cpt Halan - 0
Crazywolf - 0
Send orders for Turn 8! The faster, the better.