http://www.brikwars.com/forums/viewtopi ... 690#194690
Round 5
Cassandra
- enders_shadow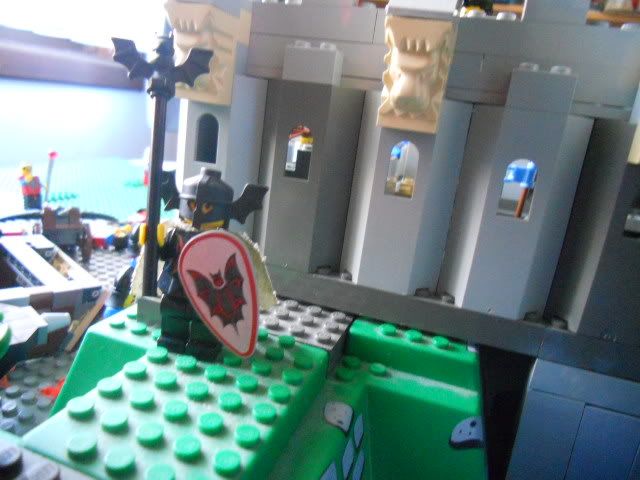 Cassandra focused her dark magics...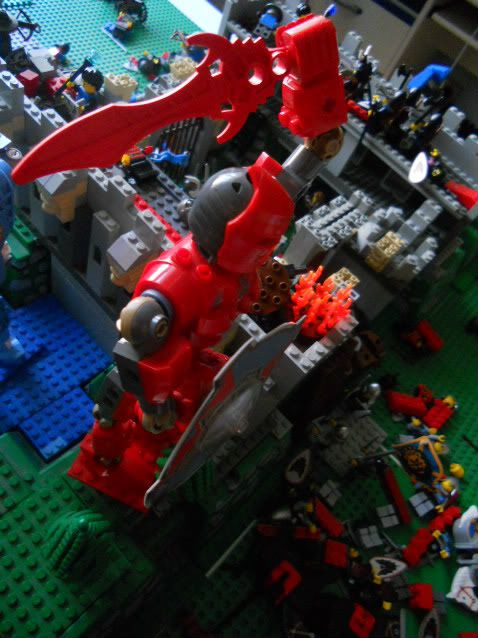 ... and Sargus was sent in a mindless charge towards Cales. Luckily for the commander the Bloody Giant couldn't quite reach him,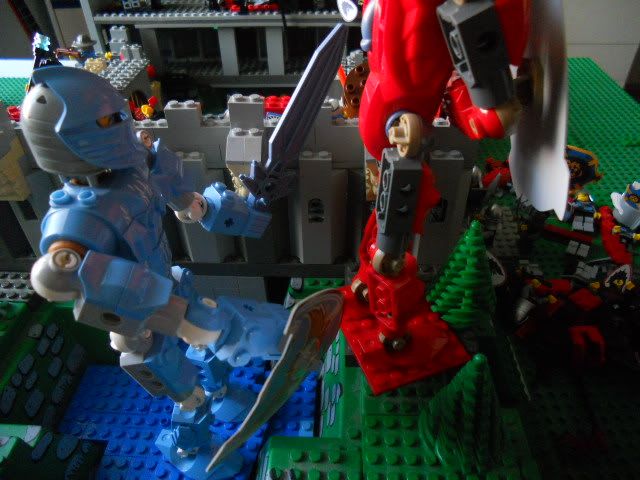 but the blue titan did take the opportunity to attack Sargus' back... and missed.
Cales
- Ross_Varn
Cales ran, followed by his men. "Press on! Victory is near!" (+1 skill)
A combatant fell on either side in the struggle.
Earth Dragon
- Killer_Karetsu
A mighty tail swipe crushed two pistoleers against the castle walls.
The dragon then ate a dead soldier.
Unable to digest it, he crumpled down (-1 skill next round).
Blue titan
- Paco The Duck Ninja
"Eat this!"
The blue titan managed to rip Sargus' shield from his grasp and ram it into his neck (-1 HP).
Ironic Punishment Division - Brikboyz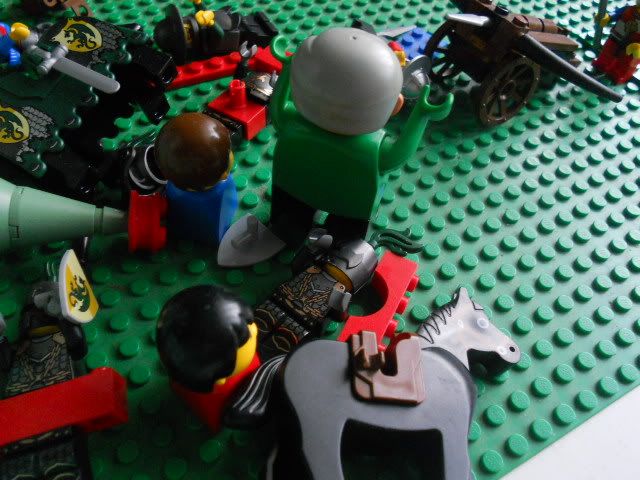 Gibbering, the three scurried through the wreckage of the Drakhirri and found another target...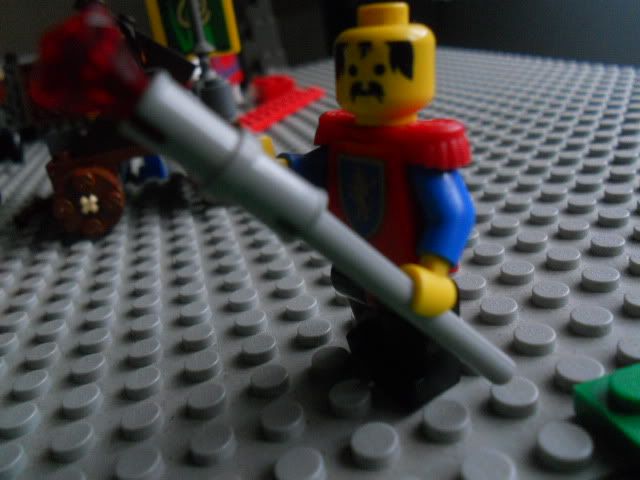 The mage looked up as his staff began to overload.
"Yaaaaah!"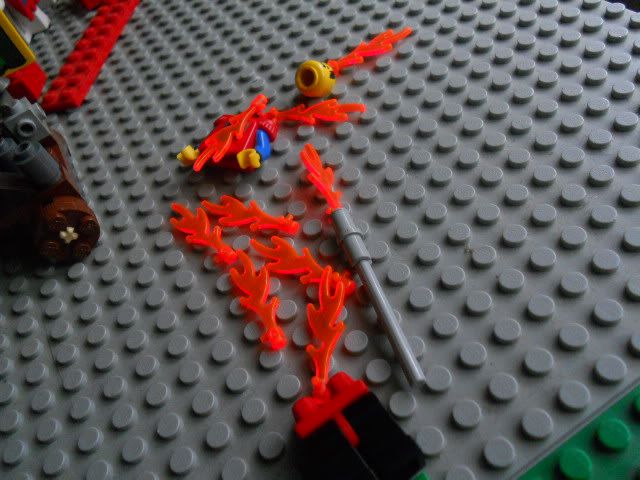 *boom* Ouch.
Bulls Special Forces
- Zupponn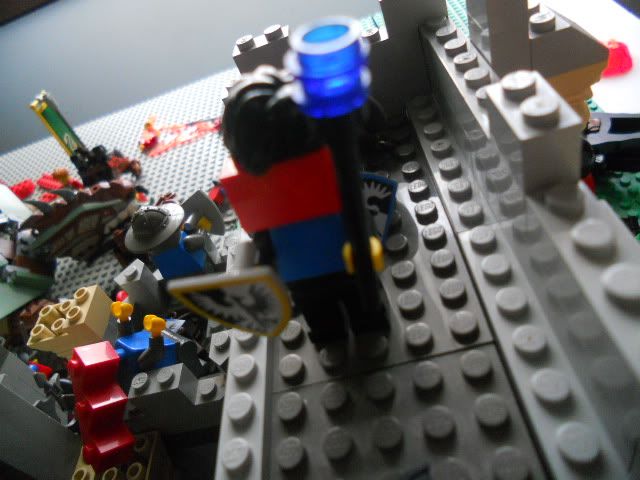 A mage was headshotted to death.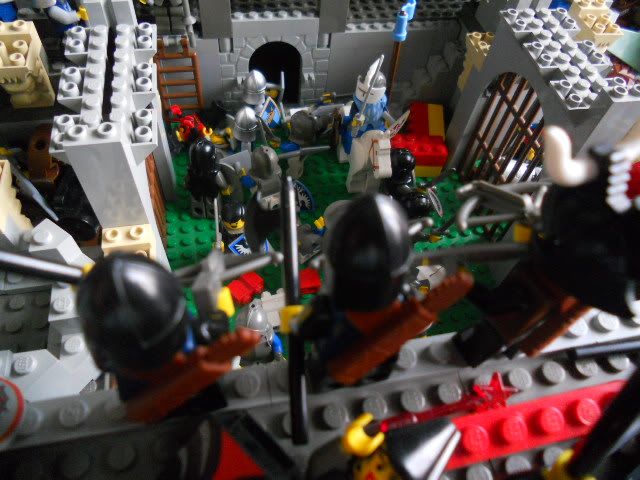 The others lined up to fire down on the enemy leader. Hilter blocked some of the damage, but still lost another HP.
"Even with my eye closed I can throw an axe better than you."
The throw was succesful, but Hilter parried it away from him.
Zahru
- Zahru II
Zahru then managed to catch Hilter off guard however, grappling him with his axe-on-a-chain.
Hilter was pulled towards Zahru, where he met the blunt part of the monster axe.
Zahru's rolls were on fire this round, two crits saw him use Hilter as a bludgeon and smear a duo of enemies. The lord survived, barely. [Notice: next round the effect of the troll-arm will have worn off]
Skarr
- lawmaster
Skarr's magic blew the shield away from Sargus.
The remaining water mage used the opportunity to attack, but his effort was too weak.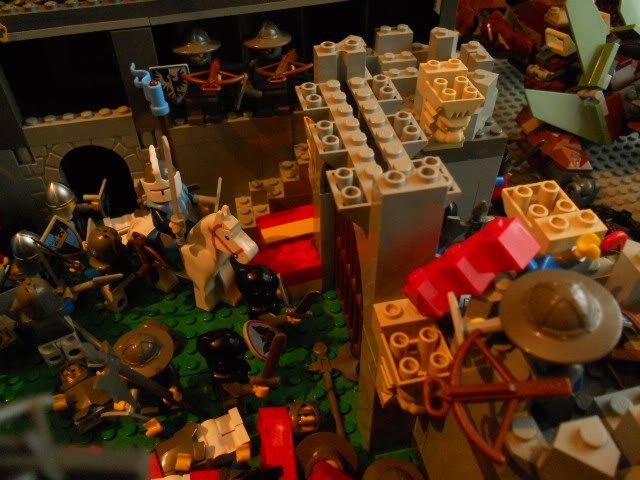 The crossbowmen that were left lined up to fire on Zahru...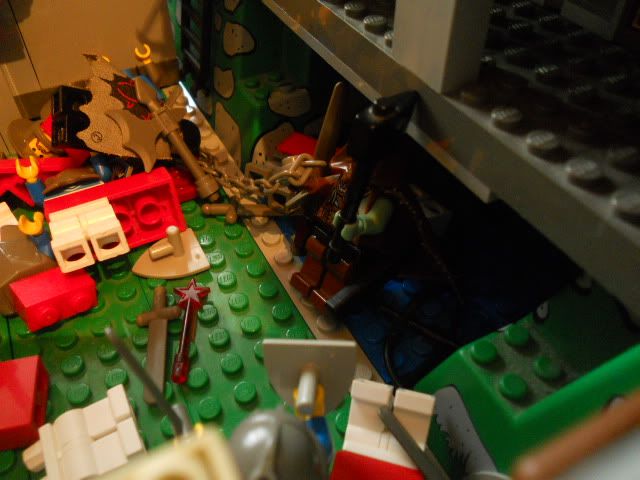 He was brought down to his last HP.
Cales' men held on against the onslaught of Skarr and his knights, for now.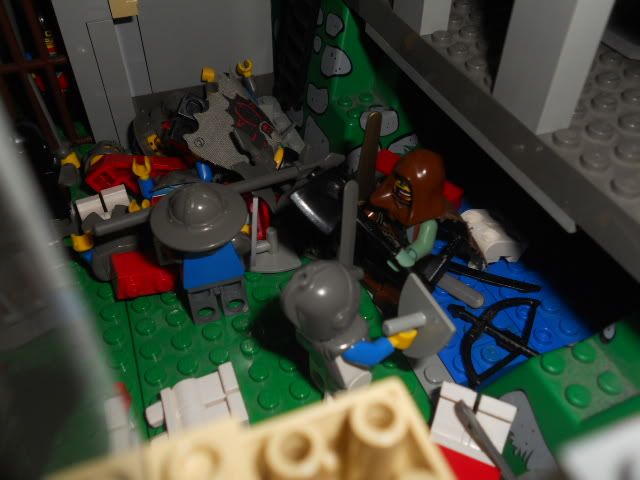 A halberdier fumbled his attack, a swordsman clashed steel with Zahru, who chose the safer option of concentrating on his defence for now.
Sargus
- heavyfishcannon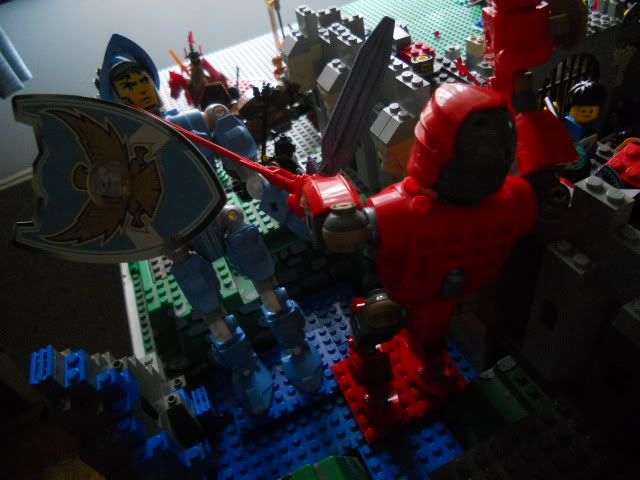 "Graaaa!" With blood spurting from his mouth, Sargus pushed himself up and swung past the blue titan's defences, cutting into his neck (-1 HP).
He then attempted to use blood magic to drain the remaining blood from his enemy, but collapsed with exhaustion.
Golden Lions
- me
I just realized the Golden Lions didn't get a turn last round, probably because I hadn't received orders from GoD and forgot about them. So I'm taking command, and the Golden Lions will have 2 actions this round. Sorry for the mistake.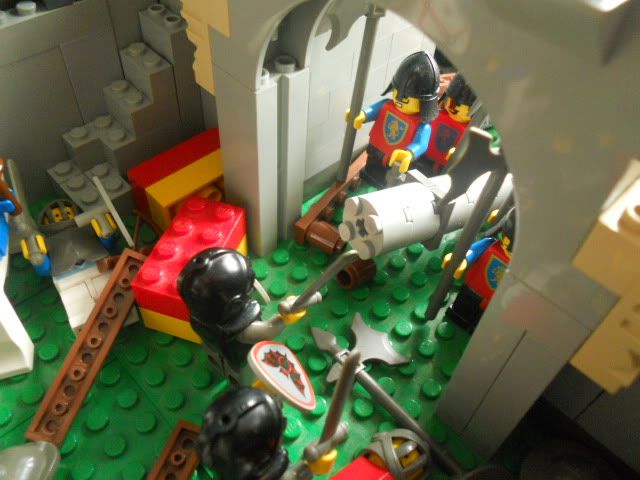 In one ponderous clap, the gate was taken down.
The artillery reformed and destroyed the rampaging dragon. Brockram will be none too happy.
A musketeer shot little Red. The IPD's wails were ear-puncturing.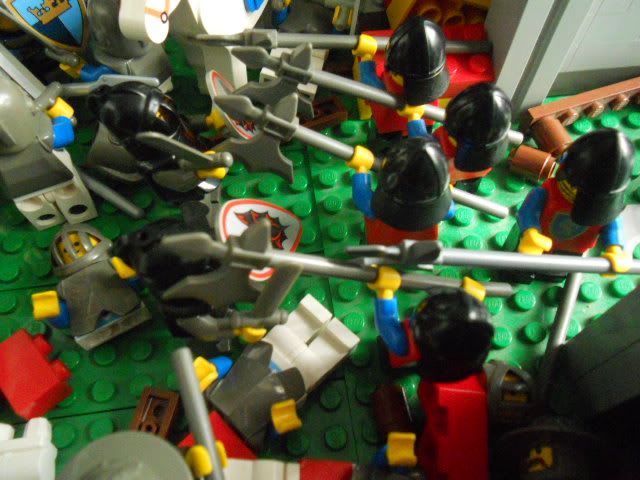 The halberdiers pushed into the keep, but they were quite clearly intimidated by their enemies, so the two crimson knights managed to halt their advance.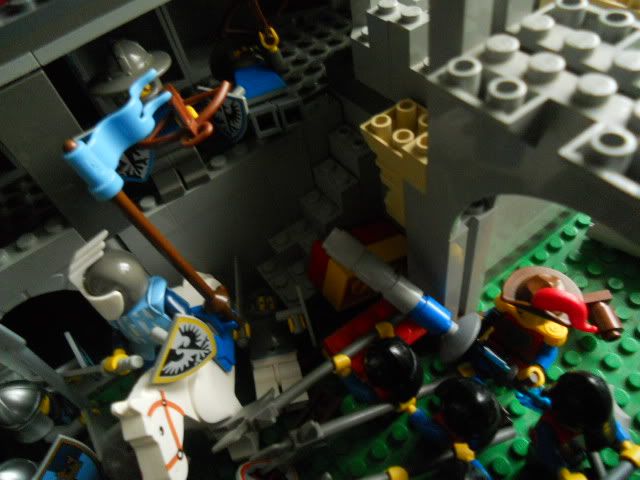 Frederick Von B marched into the keep, blasting a nearby crossbowman with the mana cannon. The ranged forces following in his wake did nothing mentionable.
"Do not kill their commanders! Capture them as hostages!" he commanded.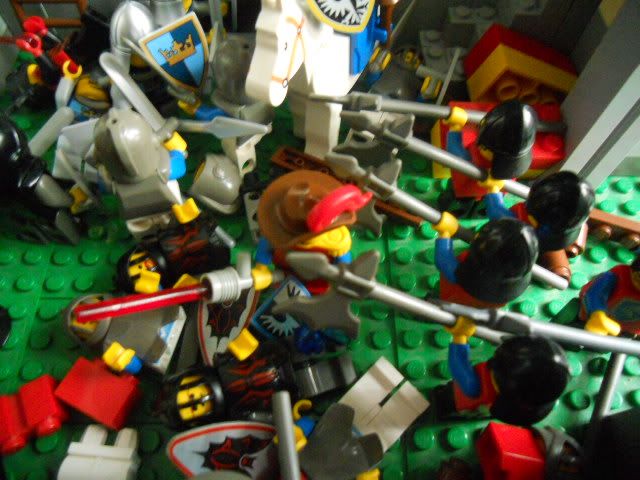 Drawing his melee weapons, Von B heroically leaped into combat and slaughtered the men his halberdiers were failing to bring down. He did, however, take a point of damage during the struggle.
((I know it looks pretty grim for the defenders, but they still have 11 units of which 3 are heroes and 1 is a titan, so it was a little bit early to call it quids))
Still need orders from...
Ham701 and FISH!!!. Please send asap.