On the Silvarian world Bohem, in an older dimmy fortress.
A coalition of Britannians and Pirates(those that assisted in the invasion were pardoned).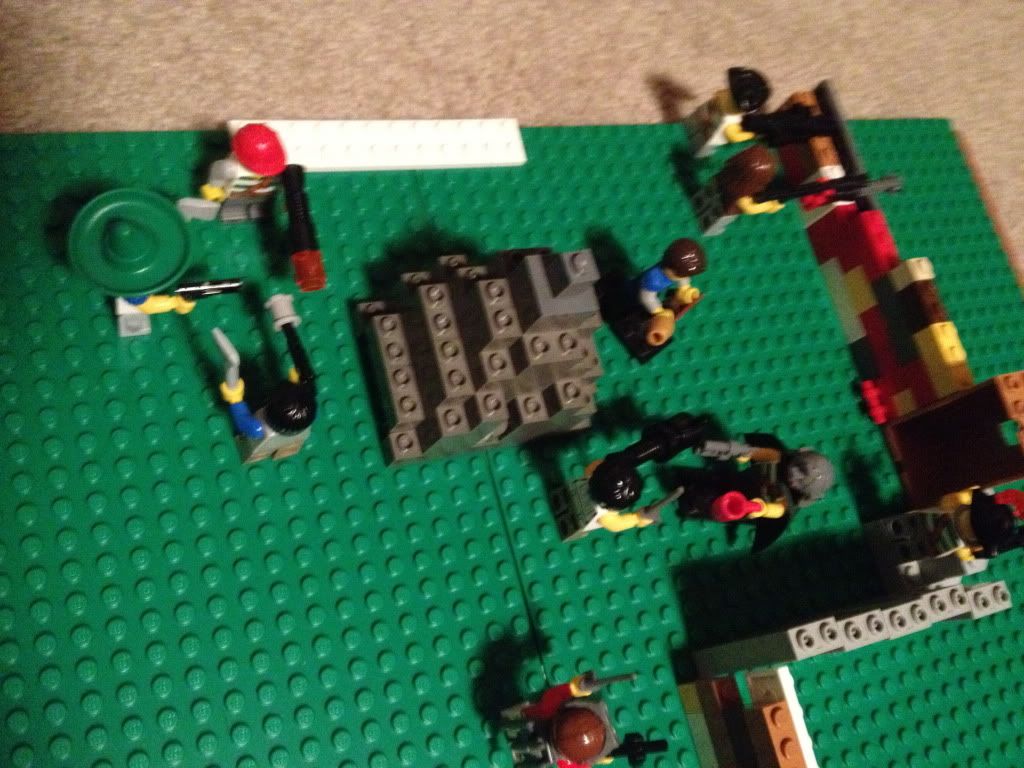 The pirates. Includes a flamer, a guitarist, an assault rifle and other things.
The Britannians. Includes Anzacs, Rocketeers, a token steampunk guy, James DeSilva and a spy.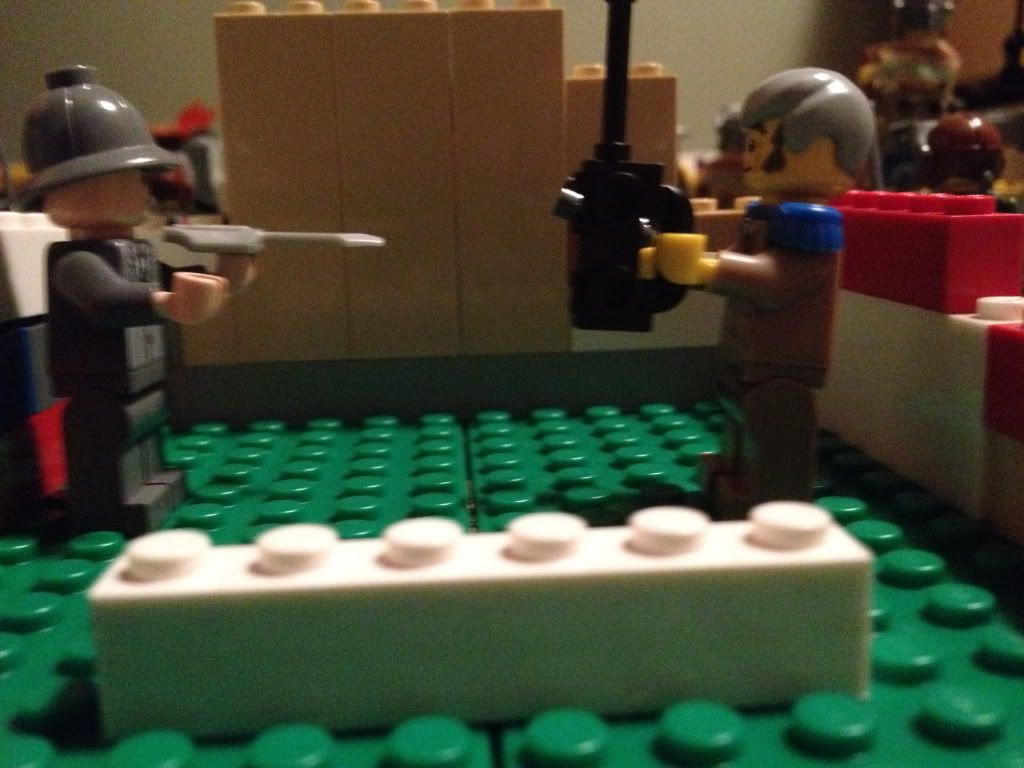 "So I told her-"
Walkie-talkie:Sir, a large steaming clump of forces is on the horizon.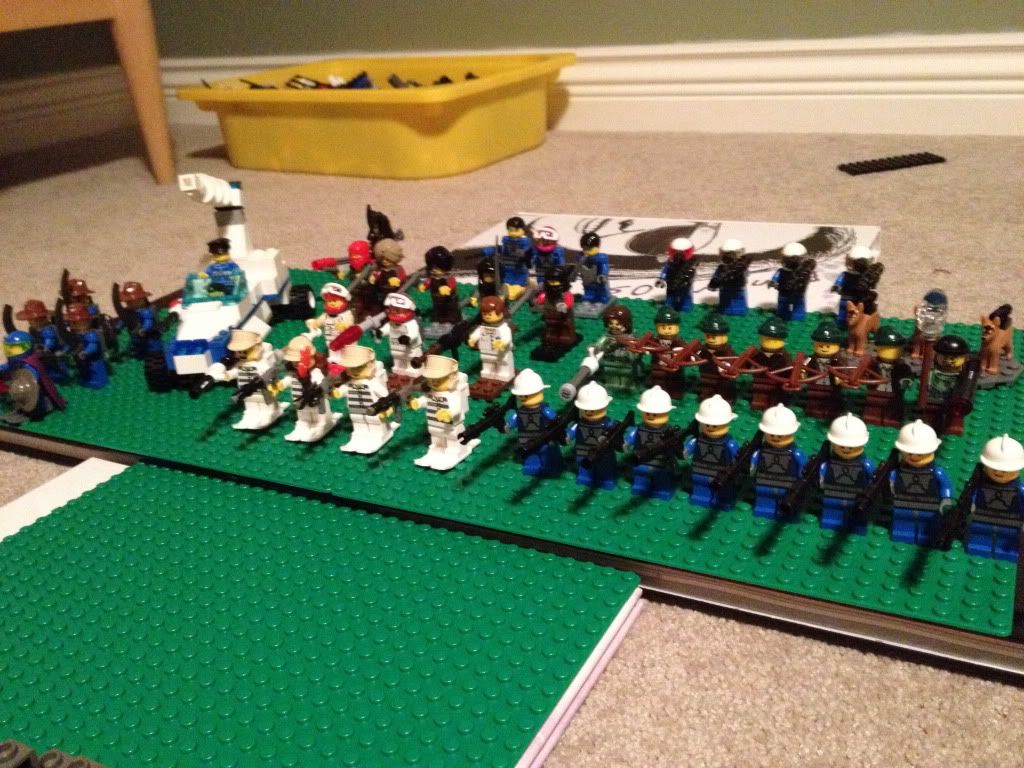 A coalition of Boers, Cthulu Cultists, Fynnish ski troops, The man who calls himself Zahru, and Bavarians have come to take James DeSilva hostage.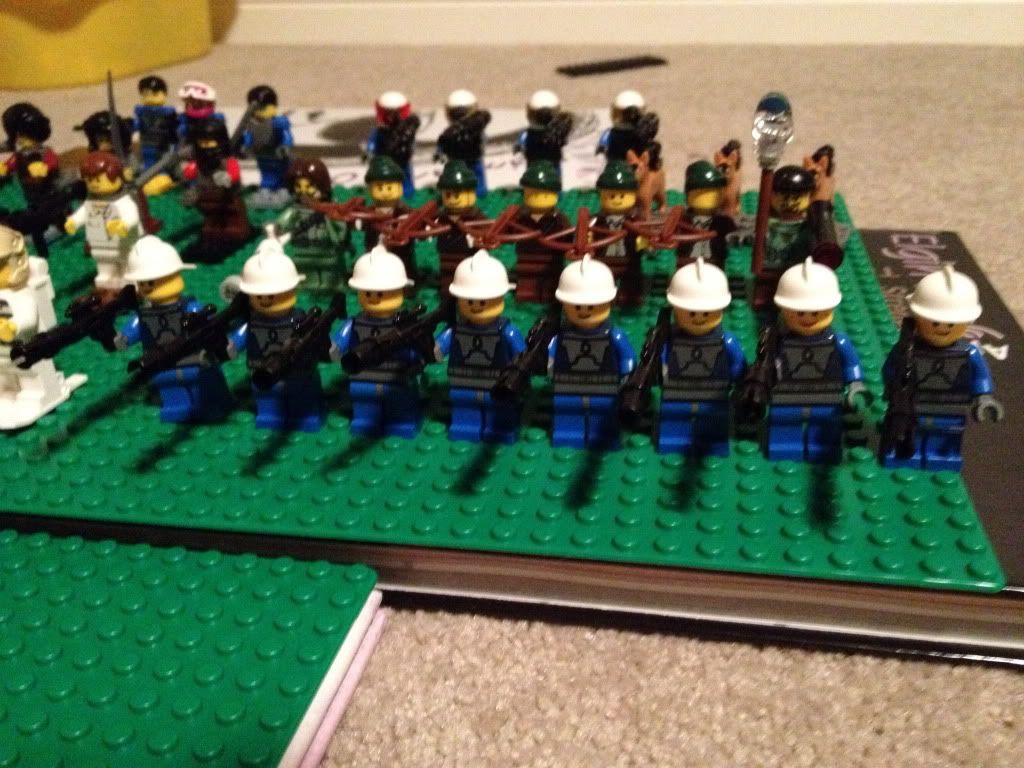 Bavarian Riflemen(I should say people, there is a woman there).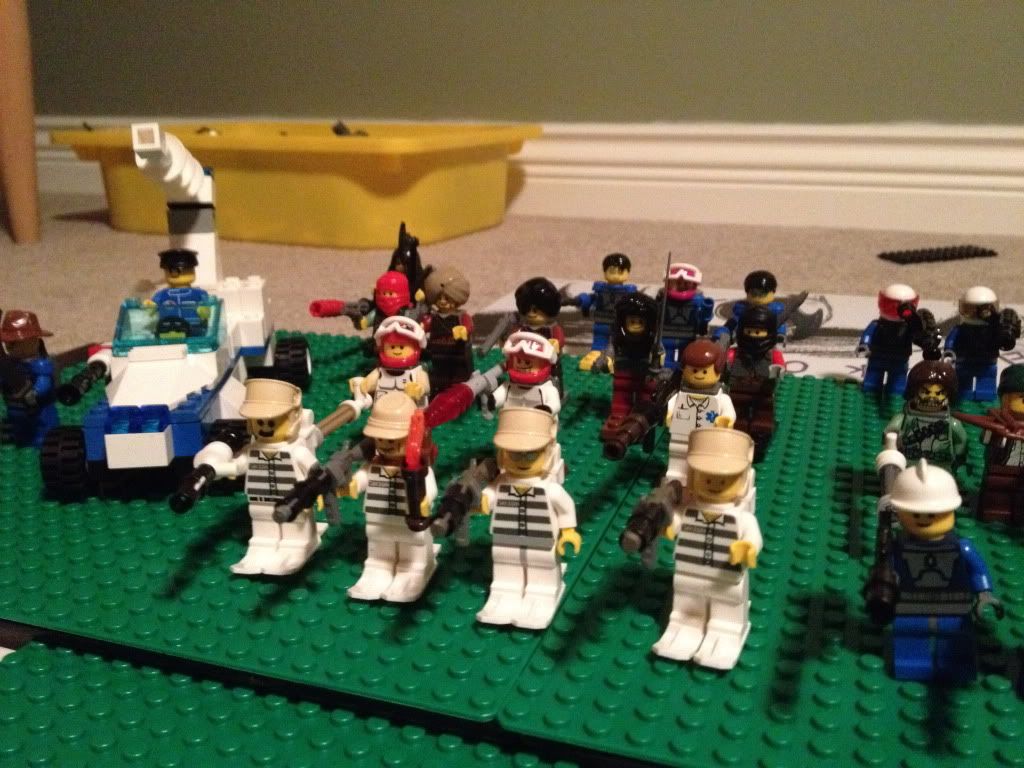 Fynnish Alpine troops. The Truck thingy is an ice ray(allows fynnish troops to move faster).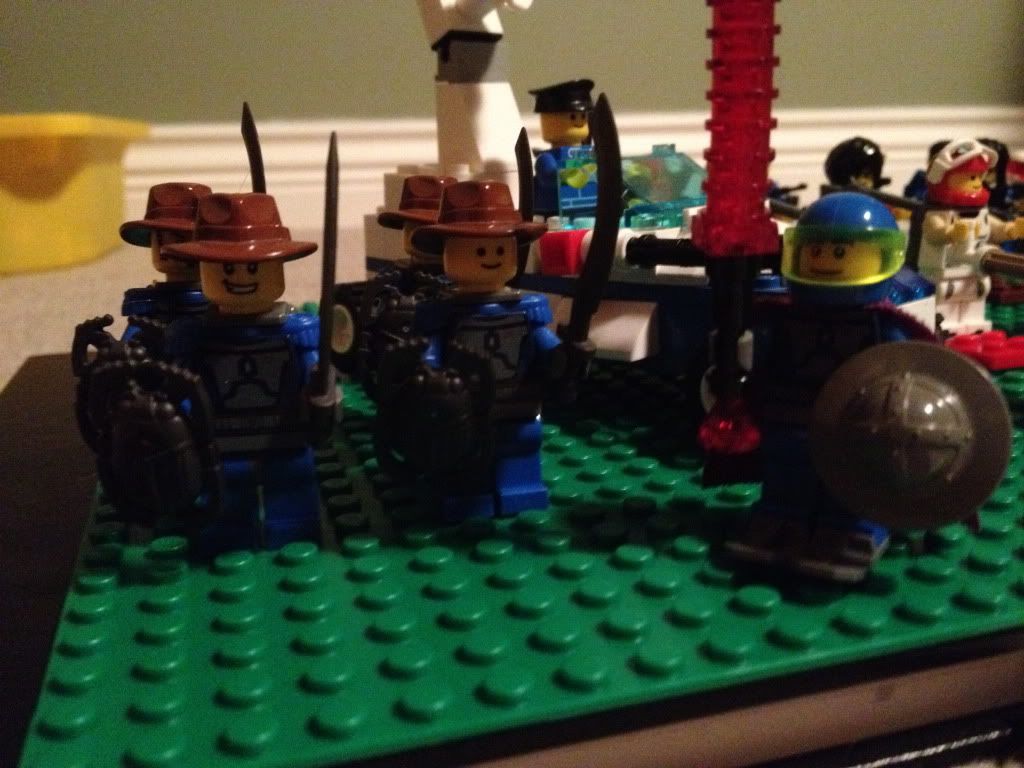 Savage Valkyries. For people that just want to fly around and slash stuff.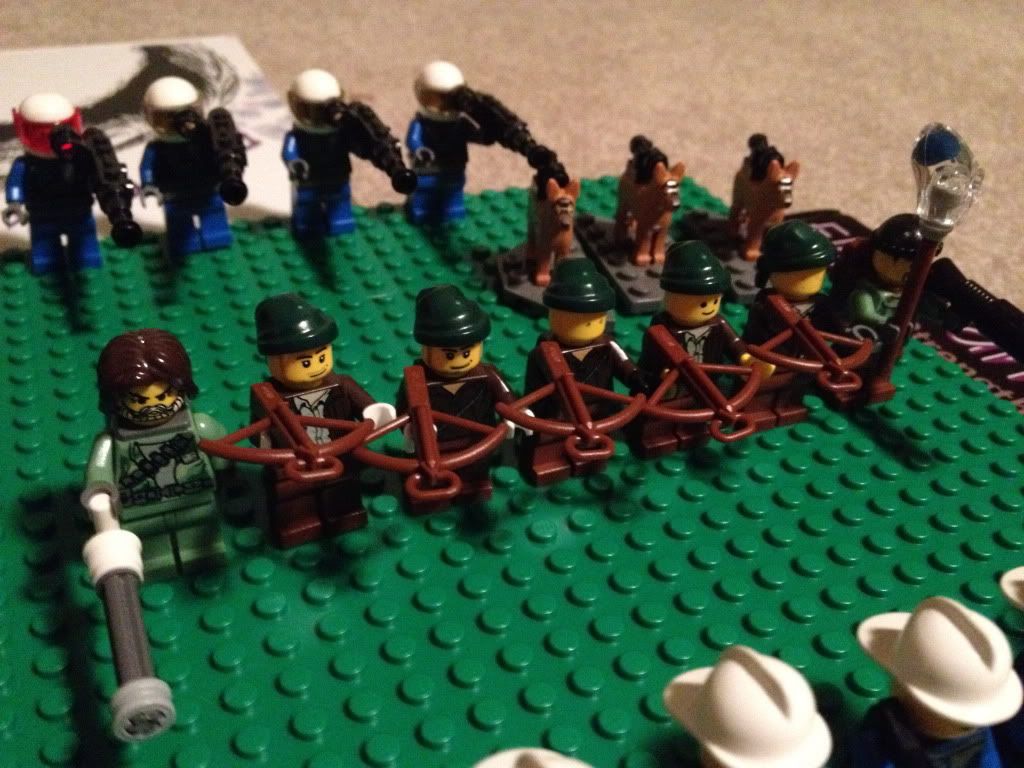 Boer Browncoats. They are led by Von Schrappnel and the fellow with what looks like the head of pedo on a stick. Also behind them are Snipers.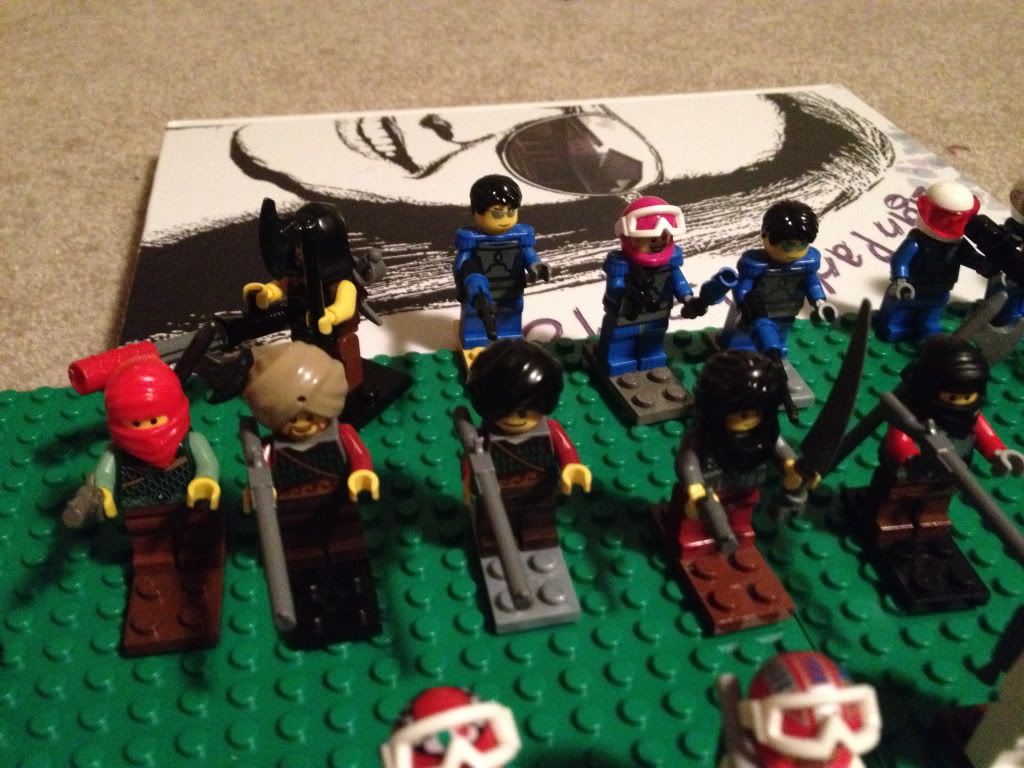 Cultists, led by Zahru. They don't look like much, but there is power in the oktopustika.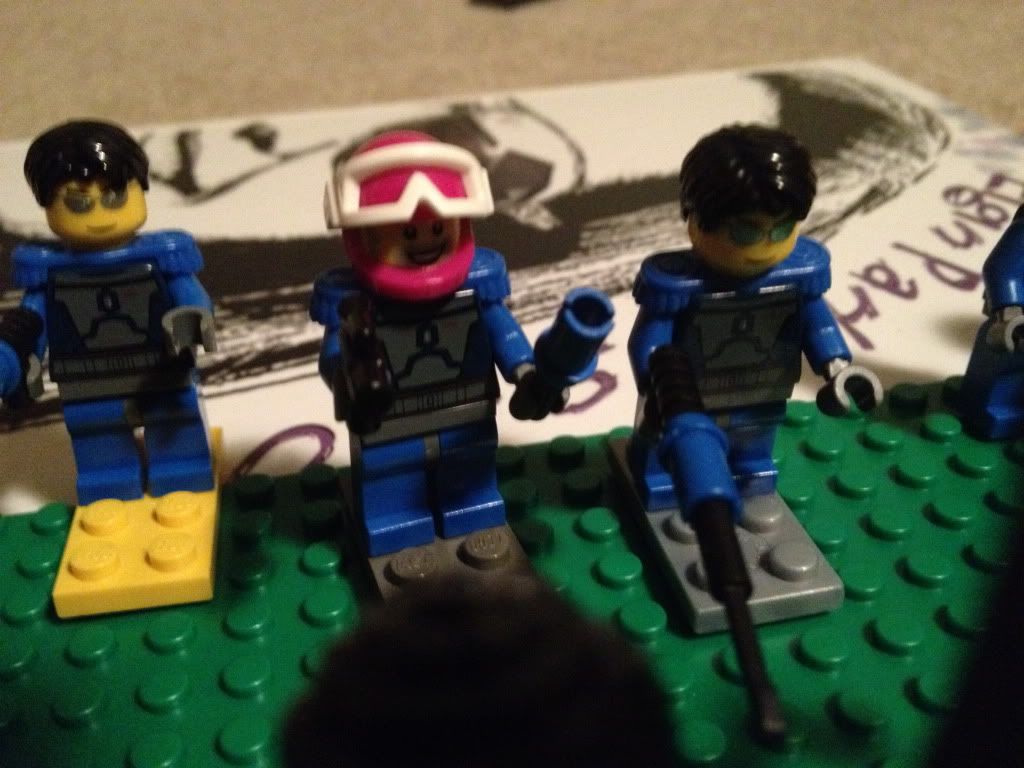 General Fritz Pilecki and two Terminator droids with shotguns.
SPOTS
TRIPLE ALLIANCE
-Cultists(Zahru, hopefully)
-Fynnish Alpine Troops(Falk. Backup is Karretsu)
-Bavarians(Lord Mercat)
-Boers(Predator)
IMMORTAL ALLIANCE
-Britannian Forces(Bragallot)
-Space Pirates(Thade)