Far to the North of the Kingdom's border, an army was marching through the vast woodlands that dominated that area...
It was the assorted army of Dwellers, sent to secure the Black Citadel! They had been on the march for a long time, however. Their ranks seemed to have thinned since they left and the men looked weary.
Sir Konrad: "Just how far
is
the Black Citadel? We've been marching for months."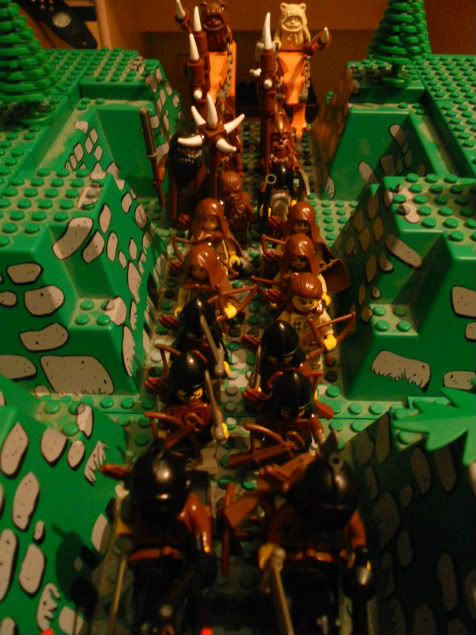 "... and as I could've predicted, those men-at-arms didn't last long. Our men are skilled, yes, but we lack the 'punch' to wage open battle so to speak, and you know I expect the worst once we get there."
Sir Garth: "I'm certain, Sir Konrad, that the road home from here would be longer. It'd be better for you to stick around."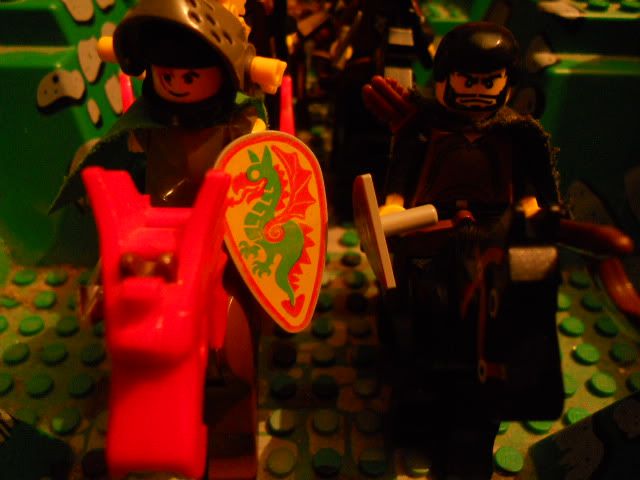 "Hah! The day I turn my back on a challenge you'll already have run much too far yourself to witness it, boy!"
"That's the Konrad I know. Hey, who's that...?"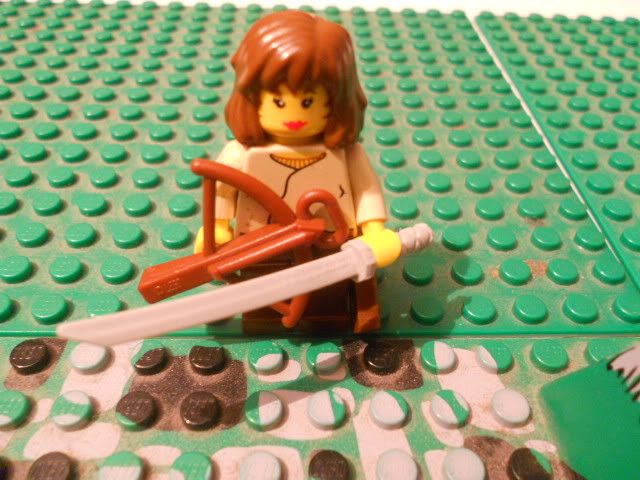 "..."
Garth: "Greetings, milady. I am Sir Garth of Kerrat. What are you doing so alone in the wilder-"
"Miranda! Tell me it's you! You're alive!"
Alive...? Wait, now I remember...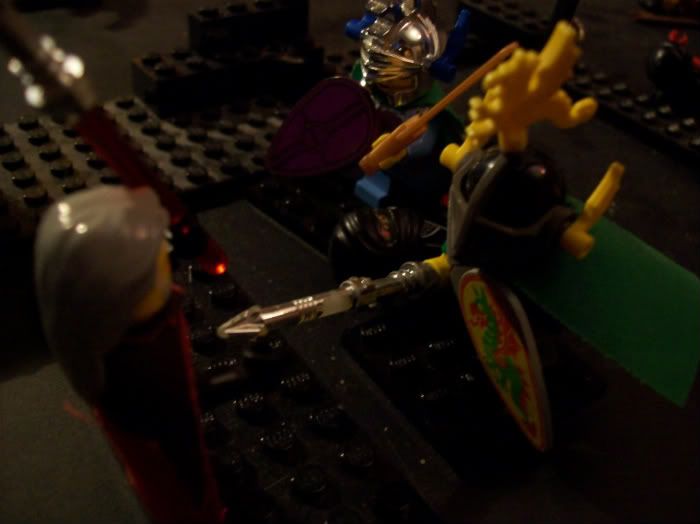 It happened on that disastrous day, when Phineus raised the dead from the ruins and had them feed on the corpses of the nearby fallen... The day I failed to stop him. What a slaughter that was.
She was all across the field from me, but I still saw her cut down. There's no way she could have survived, could she?
Miranda: "Um... Konrad...? I'm so confused... but it's coming back to me, somehow. However terrible things are happening up ahead, and this'll have to wait. The undead... They're killing men... You have to follow me!"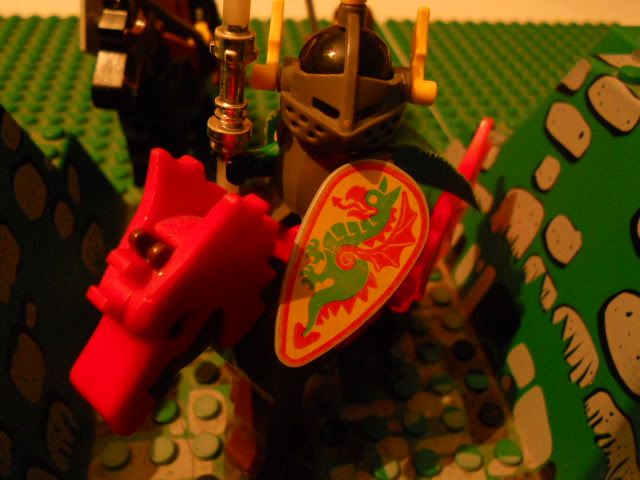 The undead?
Garth quickly turned his horse. "All mounted warriors, with me! People are in danger up ahead! The rest of you, continue the march as planned. And get the lady a horse!"
The thought of action awakened the weary army in an instant, and the chieftain of the Furbeasts quickly seized one of the Kaadus to race to the front of the column.
"Don't think you can forget the dwarf!"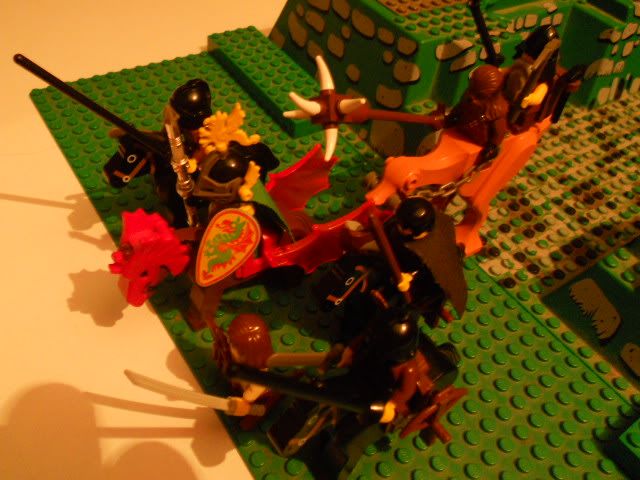 Thus what little men had mounts raced to the front and followed Miranda, quickly leaving the rest of the army behind as they followed her into the woods...
She's fast as a deer! I'd better hope this isn't some kind of trap
Garth thought to himself.