http://www.brikwars.com/forums/viewtopic.php?t=8453
A short while later, Miranda led the small company out of the forest into a clearing...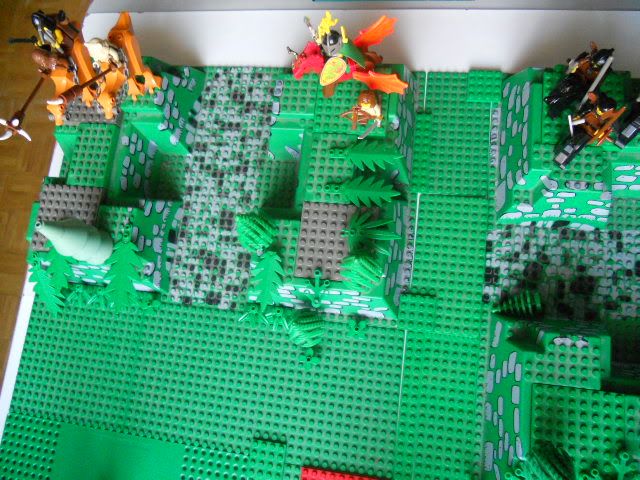 Miranda: "This is it! We're here!"
Sir Garth: "What in the name of..."
As the knight looked over the clearing, a disturbing scene unfolded before him.
Warlock: "May this paltry sacrifice appease our unholy masters!"
Unlucky Soldier: "Is that... I can't believe my eyes!"
Has the fear made me delusional? No.
"It's Sir Garth on the horizon! M'lord, m'lord! Please save us!"
Warlock: "We've been discovered, my brethren! Quickly, carry on with the executions!"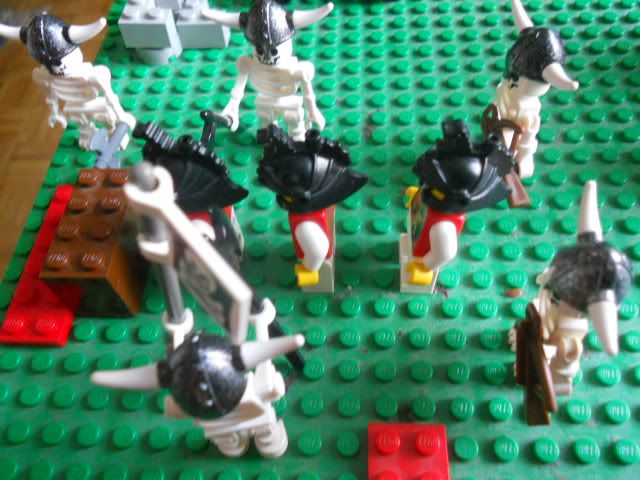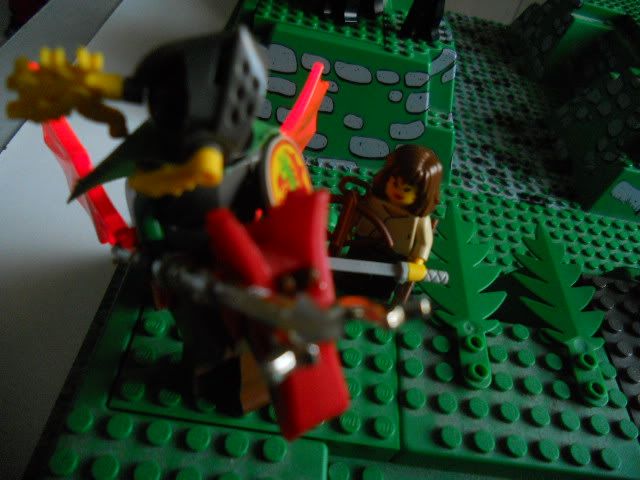 Miranda: "I don't understand. Why would they wait to kill these men? Why imprison them first?"
Garth:
She truly has forgotten much. She's fought the undead longer than I have, and ought to be able to figure this out by herself.
"Any old corpse can be raised as a skeleton or a zombie, milady, but those just aren't so impressive once on the field. A wraith, on the other hand, retains most of his abilities of his previous life and can even grow stronger through time. I think they are trying to create an army of wraiths from these captives, all skilled men. Wraiths are more easily raised from fresh corpses and it takes a powerful spellbinder to raise them: the warlock might have only just arrived. All the more reason for us to stop them now: such an army might be unstoppable once unleashed."
Sir Konrad: "Garth! They vastly outnumber us, and those captives are White Dragon Knights. I know you used to be their leader, but right now, as soldiers of Kerrat, they are our enemies! I say we leave them to rot: we can deal with the undead later when we're more numerous!"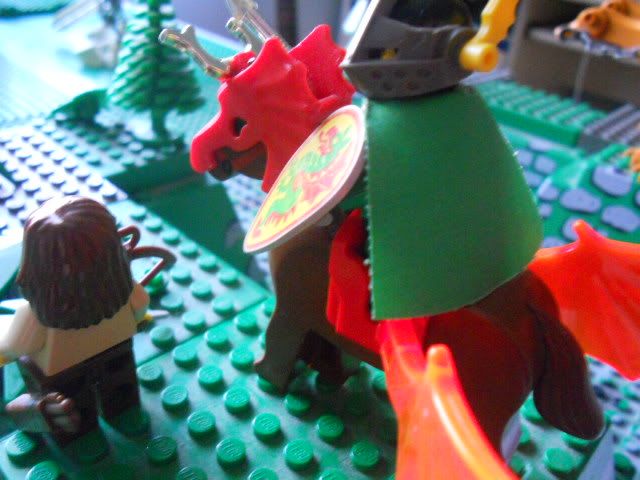 Garth: "No! What was it you said about your courage again, Konrad? These were once my men, and I still view them as my men, as I was relieved of my command unrightfully. There's no way I will leave them to their fates, even if only because of the casualties putting them down will cost us later. If you want to run back, do so, but I'm going in!"
"Damn that boy! He's going to get us all killed, but he's left me without a choice! Men, charge!"
Mudi: "Think you can get me close enough to clobber some of them, my hairy friend?"
Overviews
Available factions:
Sir Garth - Predator
Sir Konrad (+2 Wolfpack knights) - Falk
Miranda - Rev. Sylvanus
Mudi (the Dwarf Tinker) - Silverdream
Furbeast Chieftain (+1 Furbeast cavalry) - Alphacon
Secret faction - Zahru II
Heroes' Objectives: stop the ritual, save as many White Dragon Knights as you can. All heroes should survive.
Bonus: kill the warlock.
White Dragon Knights and Undead will be NPC's because it fits the game better. Turn order is set, with the undead kicking off each round and the order of the heroes as it is displayed in the sign-up. Once you've signed up I'll send you some information on your hero and you can send orders.