http://www.brikwars.com/forums/viewtopic.php?t=8461
Round 1
Undead NPC's
This round the White Dragon Knights got lucky, and the skeletons failed to execute any of them.
The flames on the pyre however gradually crept higher...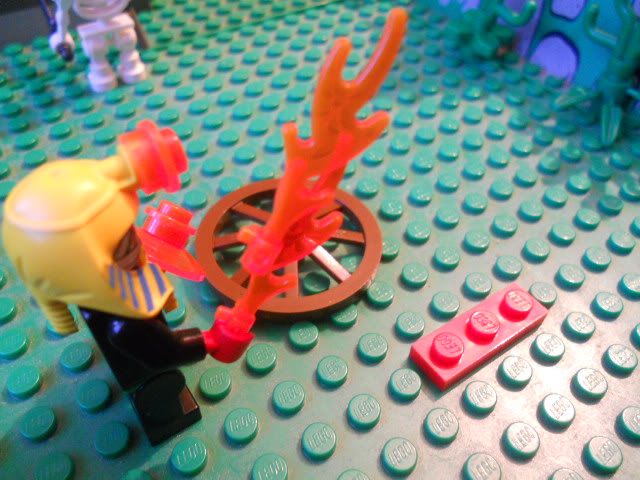 The warlock ran and tried to set the hill on fire.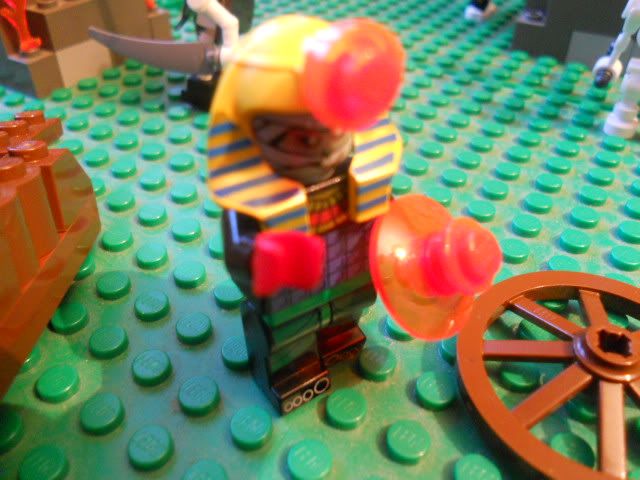 The wraith's spell backfired however, and his firesword went out as a result.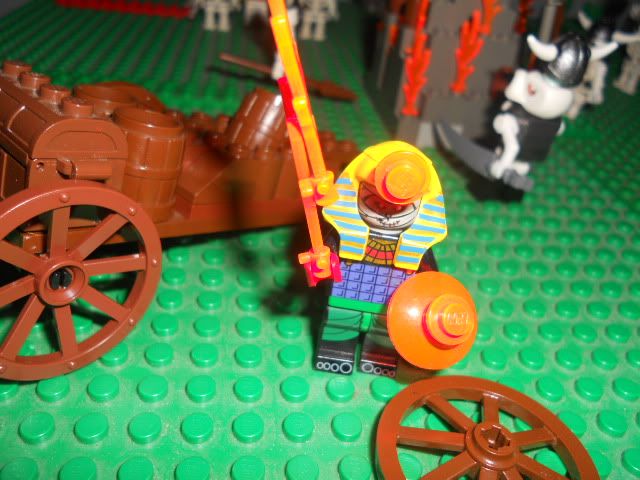 With an ominous growl, the creature summoned a new one.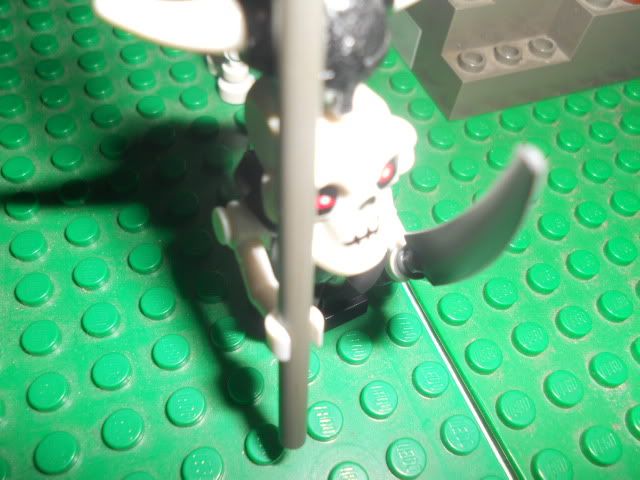 The skeleton champion (hero) moved towards the encroaching heroes.
The other pyre was set on fire.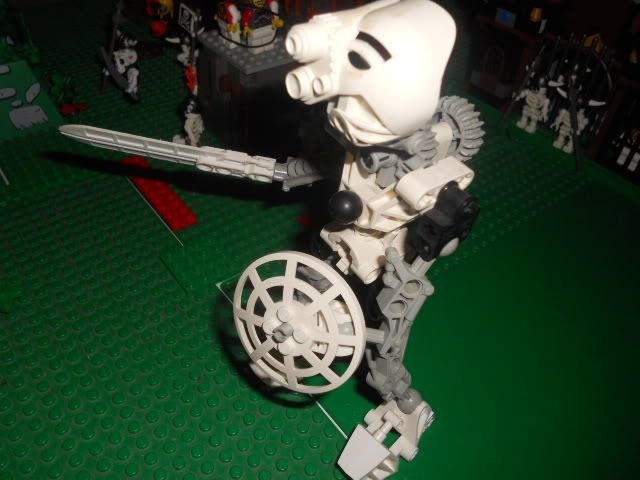 The giant skeleton moved to block the Furbeast's approach, already drawing his sword back for a swing...
The pike skeletons around the prison grouped together,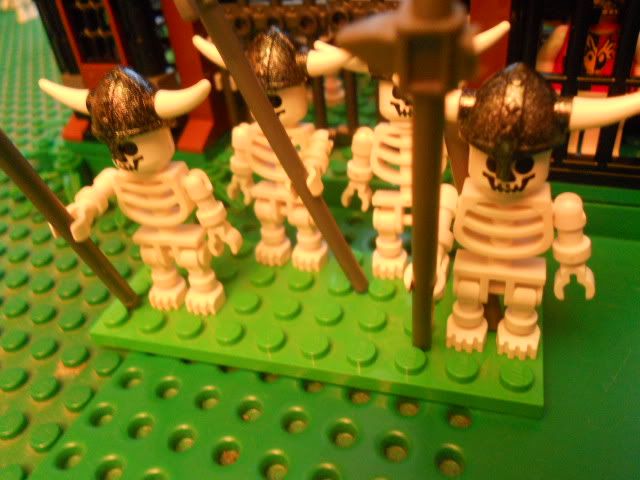 and formed a squad.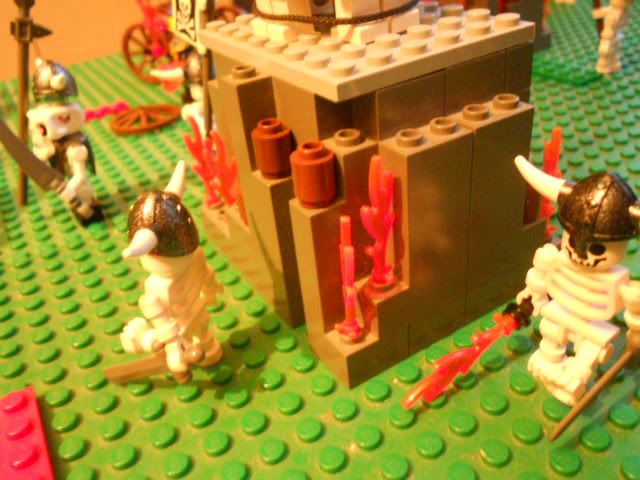 More skeletons flocked towards the enemy.
The Nightmare also rolled forward slowly.
Sir Garth
- Predator
Garth knew he had little time to lose, and spurred his horse into a charge.
This was the moment the champion had been waiting on, however.
The lance throw nearly killed the knight's horse (-1 HP), and caused it to stumble, yet Garth somehow straightened himself up and continued the charge...
... but he got some bad rolls, missed, and crashed down amidst his enemies (the horse is still alive, but disrupted).
The dragon knight survived the falling damage but found himself in a precarious position.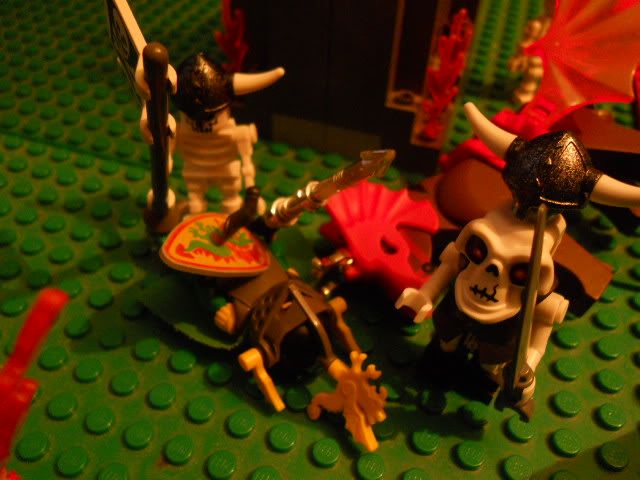 The first attack landed on his shield.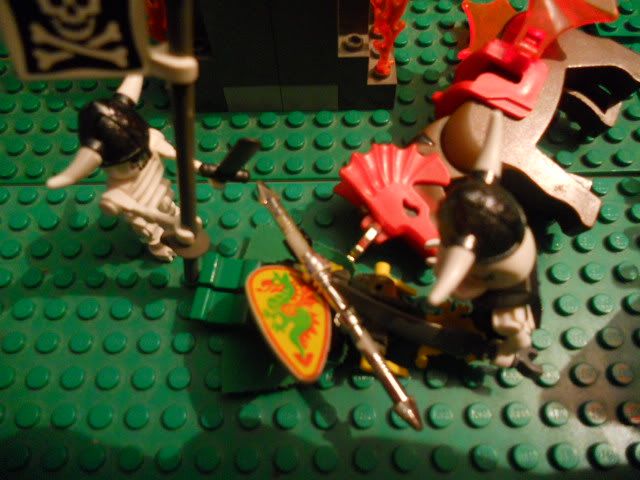 It got more ugly when the champion attacked. Garth barely managed to wedge his pike in between himself and the lethal strike (there was a fair amount of crits) and parried just enough so the damage equaled his armour.
Sir Konrad
- Falk
"GET AWAY FROM HIM YOU FIENDS!" Sir Konrad bellowed as he and his men loosed a volley.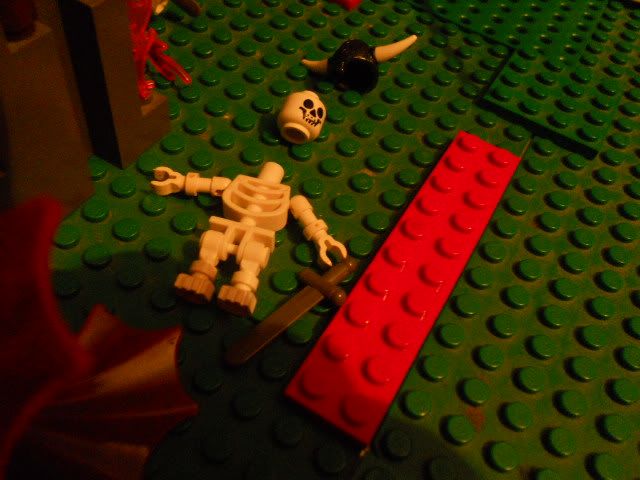 Their aim was true, a nearby skeleton was destroyed...
... and those attacking Garth almost suffered the same fate. The champion has taken 1 HP of damage (1 left).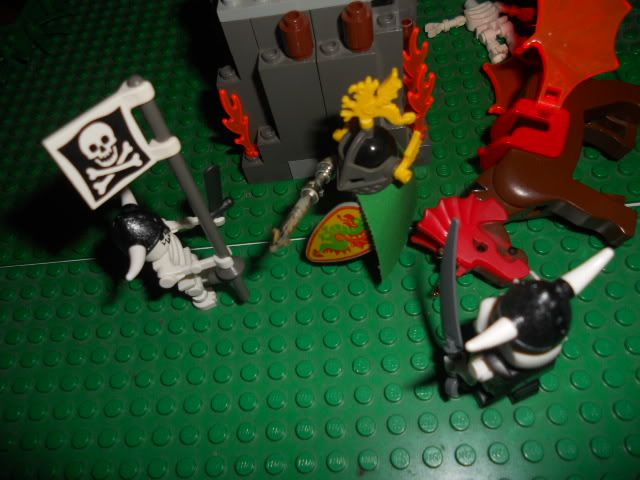 "I see you haven't ran, Konrad!"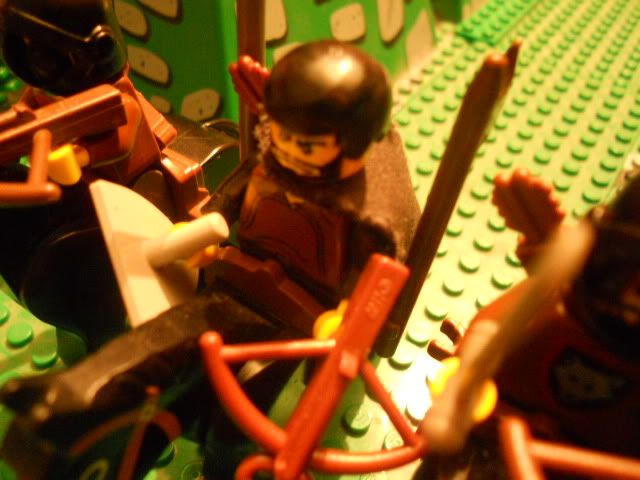 "Someone has to keep your ass alive boy!"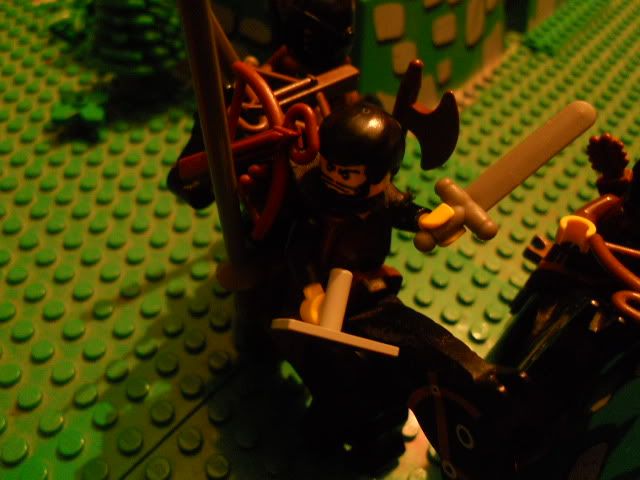 "Give me that" Konrad said as he 'borrowed' a sword off one of his men.
His throw nearly hit a dragon knight in the face, but in the end it did free them up.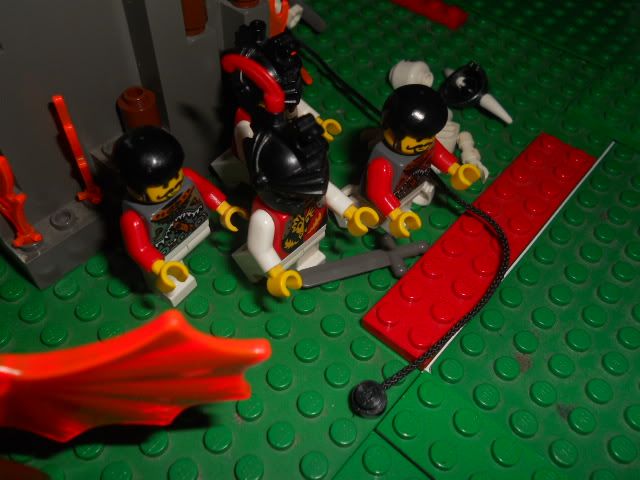 The half-starved knights are in no condition to fight, but they sure can run.
Miranda
- Rev. Sylvanus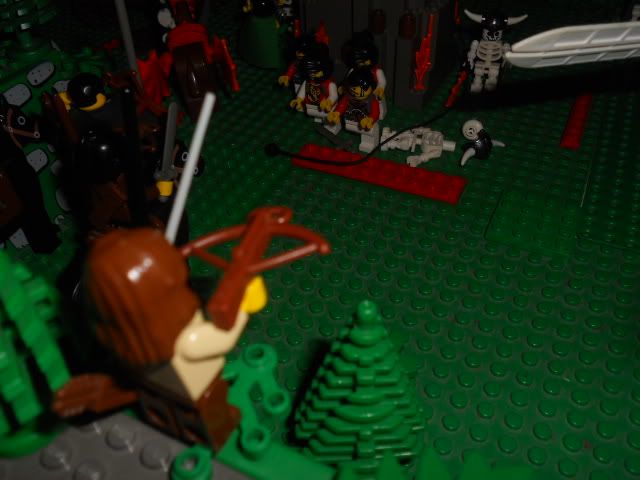 Miranda ran to the edge of the slope, and thanks to the height she's just in range for a shot...
She made it count: the skeleton with the torch's bones were shattered by the bolt.
Miranda then continued to fire a magical arrow which disappeared into the giant skeleton's eye socket. It blinded him and cost him the response action he had prepared for the round.