Hammersmith Empire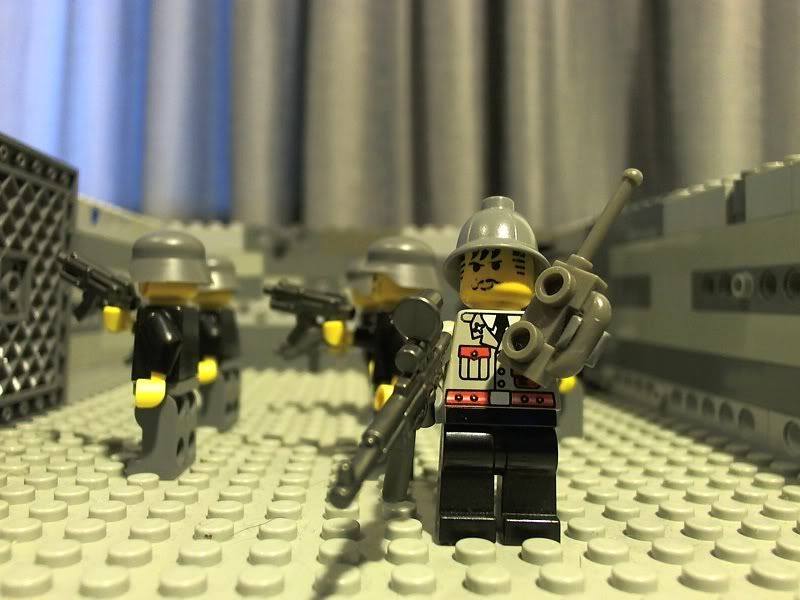 Commanding Officer: "Command, this is Outpost 837, we are under attack and are in need of back up, over"
Command: "Roger that Outpost 837, we have a light recon vehicle on patrol in your sector. ETA 2 minutes"
Feat succeeds, reinforcements will arrive at the end of Turn 3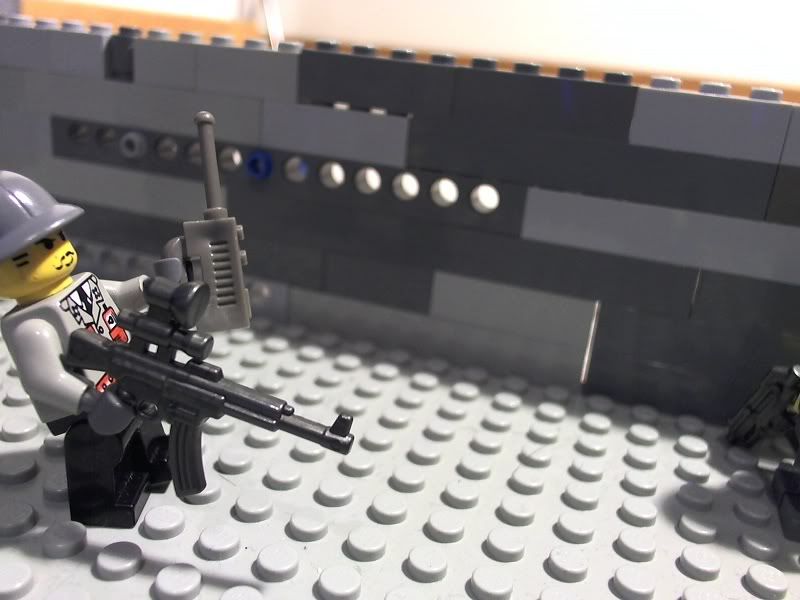 "Right then, you, open the gate. You five, come with me, we're going out."
4 troopers, 1 MG and the officer join the last 2 outside guards. They take down the heavy and an armoured merc.
(Pic showing them deployed out was incredibly blurry)
Shady Ninja-types of which Napalm told me today were random before I

explained
The pair gets to the wall(Other one is around corner)
Through the holes, however, the trooper that lowered the gate spots them.
"Enemies on the other side of the wall!"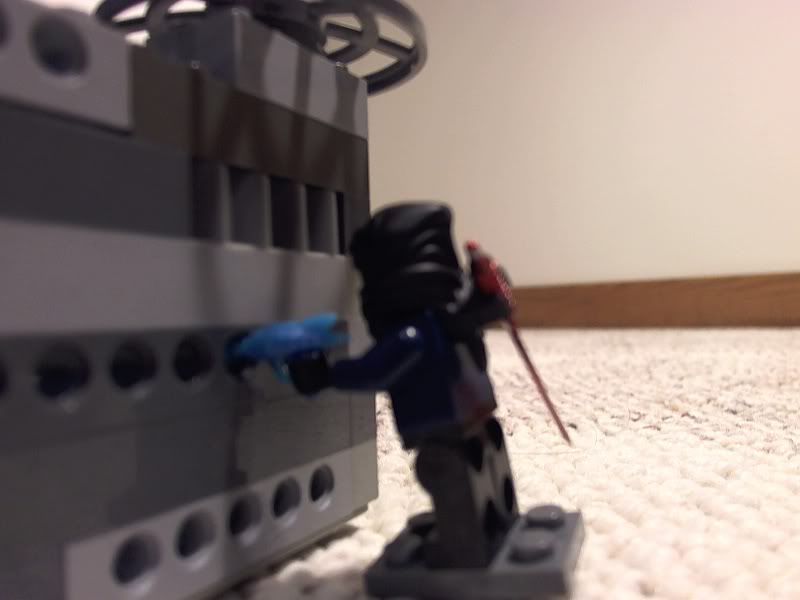 Hoping to use his sword, the operative uses his raygun instead. -3 to skill for blindfire is a bitch though.
Active BlurKamo is still running, but if Ham gets a successful take pictures check, it's gone
Mercenaries
"Hey you sons of bitches, wanna play a game of catch?"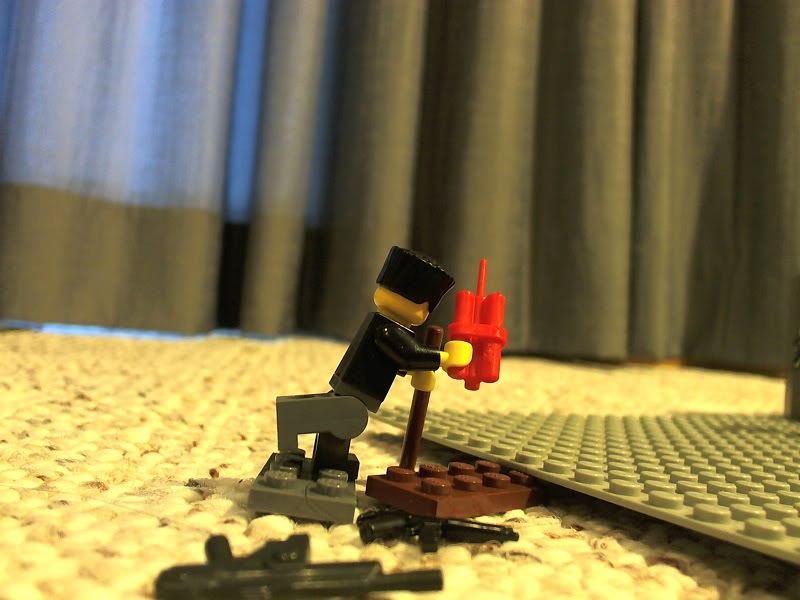 "BATTER UP!"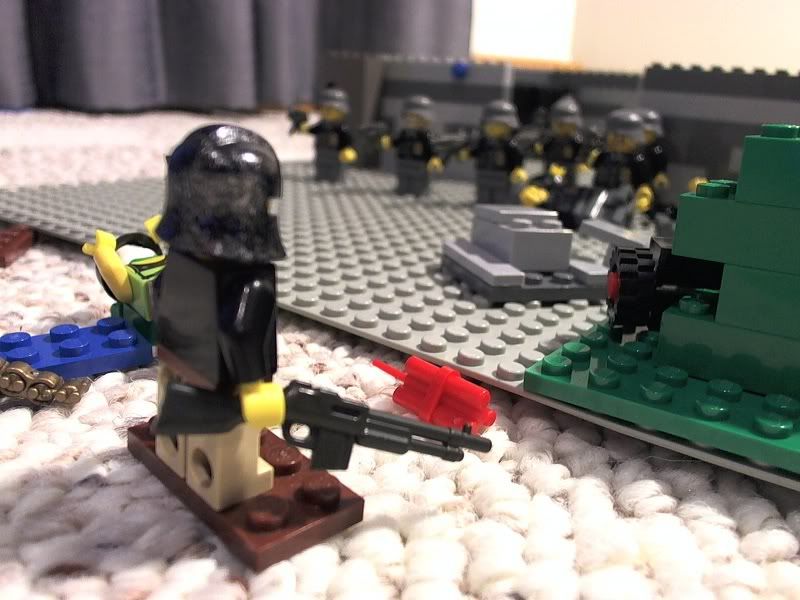 "Umm sir, I think you need to learn how to throw...."
Feat fails.
Too bad, he wasn't going to go to work today but his wife insisted he went to his last mission. Kind of like Tony Iommi, except he's dead.
Ladder Ladies move up, and manage to take out a trooper
The sniper sprints from the opposite end to protect his boss. The dice weren't with them today, and he rolls a one. Karma's a bitch.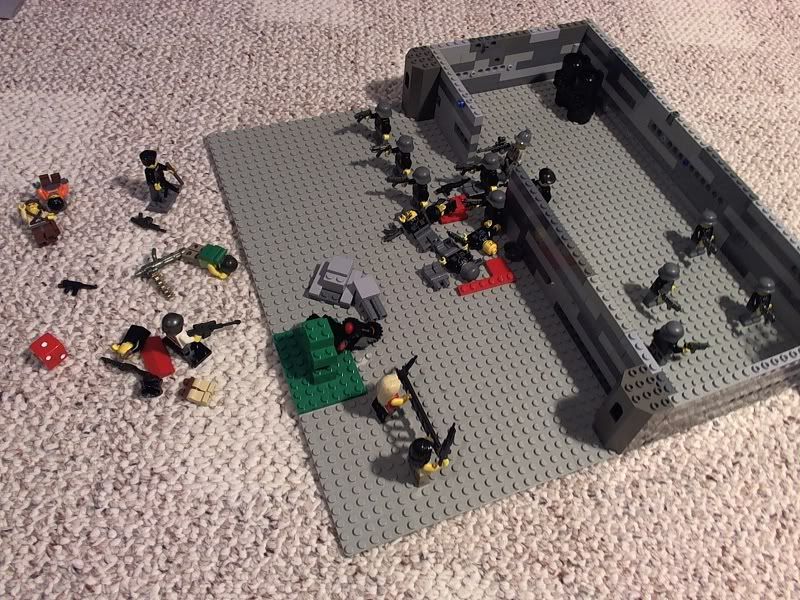 Overwatch
Kill Chart 2.0
Defenders: 3
Mercs: 4-1 friendly fire
Ninja-types: 0
Send in orders ASAP! If by 8 I can do another turn tonight