http://www.brikwars.com/forums/viewtopic.php?t=8464
Round 2
Undead NPC's
- (Next time I will likely wait for your orders before posting their turn to make things more difficult, eh eh eh)
Partially thanks to Brockram's feat, the undead failed to execute any Dragon Knights again.
The flames had almost reached the dragon knights on the pyre.
"Save us!"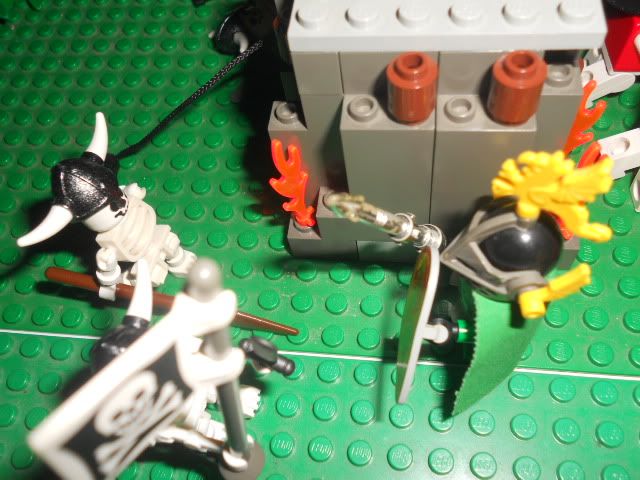 A skeleton charged Garth...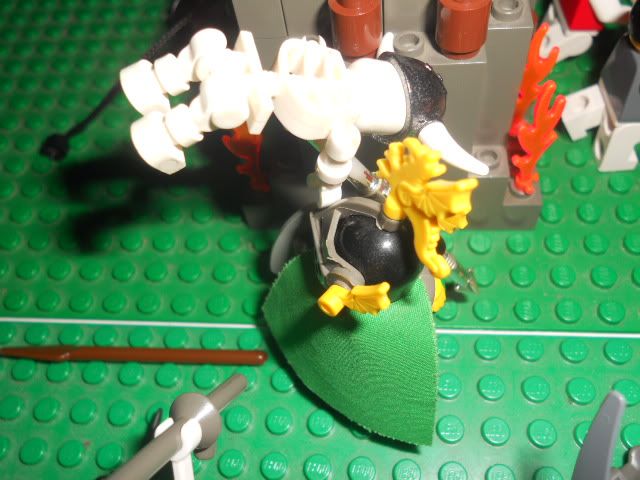 He easily warded it off and destroyed it however.
The foolish charge had just been a diversion for the skeleton champion to launch a surprise attack from behind however...
"You thought I didn't see that coming?"
... but heroic feats don't lend themselves well to such sneaky behaviour and a critical failure for the skeleton and some good rolls on Garth's part meant a surprise jab destroyed him.
The Nightmare rolled forward and opened fire with its magic lances. One shot got Garth pretty badly, but not badly enough.
The officer was the last to attack.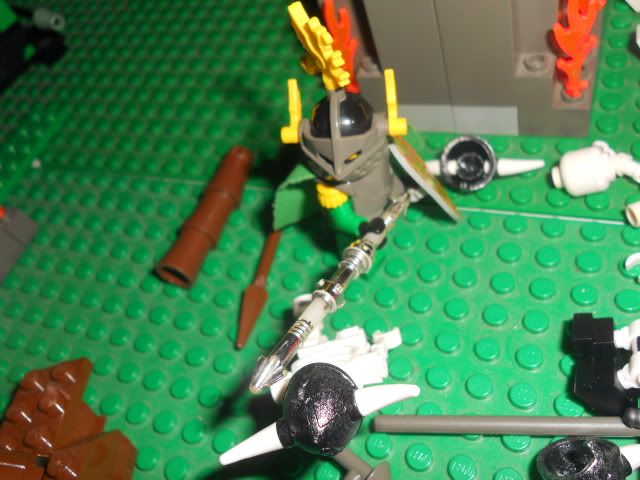 He suffered the same fate as his comrade.
The wraith attempted to cause Brockram's shield to overheat.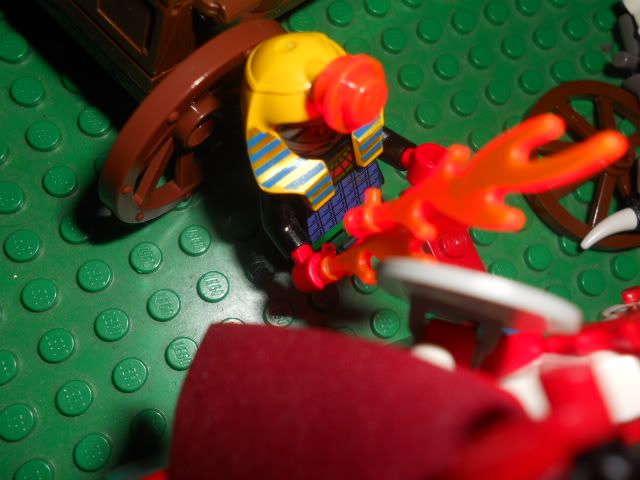 Instead his own shield disappeared.
Snarling, he summoned a new one, and seeing the allies in his vicinity defeated he decided it would be best to turn and run for now. Brockram got a free attack...
The warlock left a trail of blood behind as he ran (-1 HP).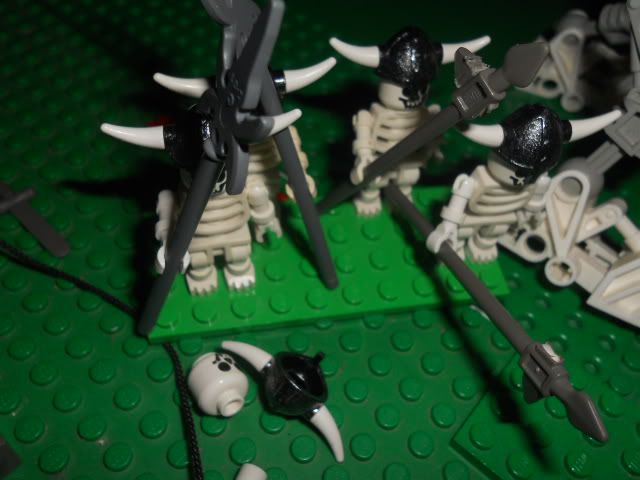 The squad moved towards where it seemed they would be needed most.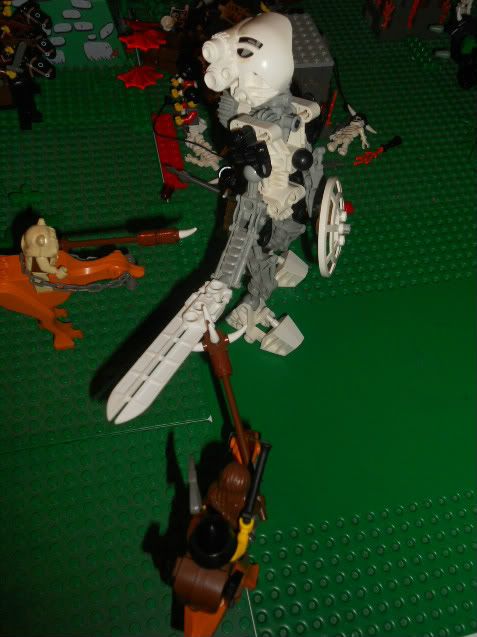 The giant skeleton wanted to cleave both heroes, but damage sucked a bit and the chieftain held him off.
The tower skeletons opened fire...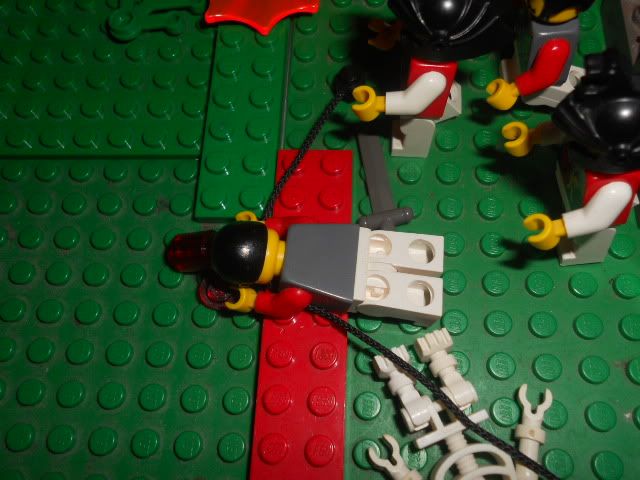 An escapee died, and off-screen the chieftain's Kaadu took a hit (-1 HP).
Escapees
- NPC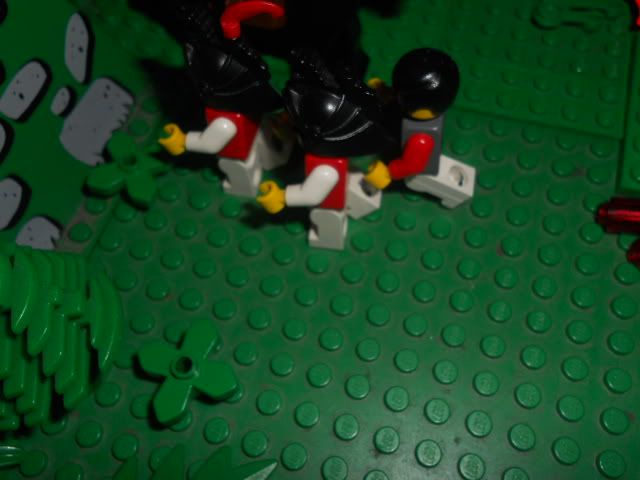 They ran on as fast as they could, careful not to get in the way of the horses.